Following the release of F1's new targets for change in motorsport, I analyse if they really stack up.
In preparation for the upcoming 2021 F1 season, Formula 1 has released an outline of its goals for #WeRaceAsOne, using the campaign as the official Environment, Social, Corporate Governance (ESG), with a focus on three pillars: sustainability, diversity and inclusion, and community.
In a sport with an increasing focus on progress (or a lack thereof) in regards to social issues such as discrimination, human rights and climate change, Formula 1 has decided to extend its social issues campaign to this year. The FIA received much criticism in 2020 for its performative activism: many fans highlighted the incongruence between the principles of the #WeRaceAsOne campaign and the multiple controversies that marred the sport last year, including Nikita Mazepin's signing and the investigation into Lewis Hamilton for a shirt that demanded action on the Breonna Taylor case. As a result, the FIA has outlined nine specific targets that fit into its three pillars of focus for change.
These are –
• Pursuing sustainably fuelled hybrid engines
• Reducing single-use plastic bottles, cutlery and food waste
• Creating internships and apprenticeships for under-represented groups
• Funding scholarships for engineering students from diverse and underprivileged backgrounds with work experience opportunities at F1 and the Teams
• Growing F1 in Schools
• Working with promoters to establish programmes that leave a lasting impact
• Growing W Series and supporting talented young female drivers
• Moving towards new freight methods through adapting containers for travel
• Continuing to develop their remote operations capabilities
Speaking on the release of this plan, Stefano Domenicali, F1 president, said "Our WeRaceAsOne platform was very effective at raising the awareness of socially important issues and our steadfast commitment to make a positive change,"
"We are very proud of it and the teams have embraced it fully. While our commitment through words to tackling issues like sustainability and diversity in our sport are important, it is our actions that we will be judged on."
These goals will certainly have a positive impact on the sport, and are a welcome change from the vague pledges for change and unity that many companies used to save face during 2020; it is one thing to state your sympathies, but it is far more to put in the time, effort and financial sacrifice necessary to initiate such a detailed plan for change. There is so much value in Formula 1 taking steps to deliberately create opportunities and require change – it destroys any chances of stagnancy or retaliation from individual teams or organisations as they HAVE to diversify and adapt.
Nevertheless, it is essential that we review these proposals, and continue to set new targets. It's obvious that the 2021 targets won't fully rectify the expansive issues that F1 faces, so to ensure long-term change is achieved, F1 must listen to its people, not just the big bosses.
F1's environmental goals in particular are undoubtedly progress from previous years, and fit with previous FIA work to develop better and ultra-efficient biofuel. However, it needs to ensure it has targets beyond "pursuing", "moving towards" and "continuing to develop", to ensure that change is regular and useful.
The FIA has insisted on a 2030 target of carbon neutrality, but this needs to be pursued through a constant requirement of adapting and changing the way F1 consumes resources. If we wait another nine years to change, we'll have already caused too much damage.
Formula 1 teams have shown that they can adapt to dramatically different specifications where necessary, as shown by the fact that they have all developed cars with radically different aerodynamics, in the middle of a global pandemic, to fit new regulations. There is the possibility for immediate change in F1, so this needs to occur. It may be difficult to make changes in this way, but climate change is a difficult issue – we can't opt-out of its impacts depending on how hard we're willing to work to slow it down.
Formula 1's social targets are undoubtedly a step in the right direction, but are unfortunately somewhat undermined by contrasting behaviour from the FIA and wider sport across 2020, in the first year of #WeRaceAsOne. Formula 1 can pursue greater inclusion of women and minorities, but that means nothing if they don't feel safe within the sport. In an online poll of 105 women, 69% said they would be more hesitant to take a job in Formula 1 as a result of Mazepin's involvement within the sport, and 54% of 95 people of colour surveyed said F1's track record of racism made them feel more unsafe within the industry.
Formula 1 can commit to increasing opportunities for underrepresented groups, but if people in these groups don't feel safe taking them, they might be hesitant to participate, and feel as though Formula 1 is not for them. Formula 1 cannot assume their 'prestige' will automatically make young talents choose them, both with drivers and staff, when series like Formula E and NASCAR have made more plausible commitments to diversity, such as NASCAR's sensitivity training or Formula E's carbon neutrality.
Formula 1 authorities can make as clear of a commitment as they want to a future vision of equality and environmentalism, but this is meaningless if it isn't a universal one. In an industry where marginalised groups have such little representation, teams sending a united message to these people that they are supported can be a welcome change, and it leaves no room for fans to continue to discriminate.
This shift is essential, as the bullying of women, BIPOC and the LGBTQ+ community is often where discrimination occurs in the most overt way, and is often the most instrumental in forcing people away from the sport. Introducing people to motorsport through F1 in Schools and internship programs are brilliant, but if the same people are continuously bullied by other fans simply for existing in a motorsport space, this effort is wasted.
If Formula 1 wants to be perceived as the diverse industry it says it is, diversity needs to be their top priority, but the multitude of scandals from teams or representatives last year alone seems to contradict this image entirely. For example, the pre-race anti-racism message may seem like a stalwart part of the 2020 season, but we can't forget how it took a considerable fight from Hamilton and other drivers to allow it.
Nor can we forget the backlash from the FIA after Hamilton's "arrest the cops that killed Breonna Taylor" shirt, despite the fact that the campaign had received global support, and represented one of the most fundamental parts of the Black Lives Matter movement.
One of the most significant factors that must be considered when assessing the validity of #WeRaceAsOne is Hamilton's claim that certain teams suggested that their drivers not kneel. Formula 1 can't pretend that it is against racism if individuals within the sport don't even have the freedom to express their opposition to racism.
Formula 1 can claim it has an ideological opposition to racism as a concept, but when it undermines the way the only black driver asks to work against racism, it's no more than an empty promise. No matter what your sport's efforts are to commit to diversity, failing to punish even the most obvious violations of these principles from the people within your sport completely undermines their validity.
One of the biggest controversies in Formula 1 last year was the idea of equating a driver declining to kneel for BLM to racism. Whilst many have been hesitant to say that not kneeling doesn't equal racism, it speaks volumes that Formula 1's official slogan promotes unity, and yet the biggest part of promoting that movement featured drivers in two different stances.
Drivers have a choice to how they express their beliefs, but not doing so in the way that the grid's only black driver chooses to (and instead simply offering a statement against racism), can feel slightly empty-handed when this is the first time they have expressed these beliefs, but have a history of racist behaviour: for example, Sainz' comments about Asian food stereotypes or his father's brand's blackface in an advertisement, or the connotations of Kimi Raikkonen's merchandise and the beliefs of the designer he collaborated with to create it.
So many times, underprivileged groups are told that they have to meet prejudice halfway. They're told that they get some change, so have to settle for the discrimination and lack of representation that comes with it. This is so dangerous because it means that these people remain at risk, whilst they have less of a basis to launch a complaint, because those in power will argue that concessions are already being made, regardless of how valuable these concessions are.
No matter the value of the pledges Formula 1 are making, a lack of a universal stance means that underrepresented groups are still unsafe within the sport. Formula 1 routinely ignores violations of the principles it claims to stand by, and isn't working to remove the structures that create this inequality in the first place, such as the rampant elitism that pushes BIPOC out of driving disproportionately more than young white drivers, through the extraordinarily high costs of junior series that the FIA continues to allow.
Overall, there needs to be a commitment to making sure people within this sport uphold the principles F1 is desperate to show it holds. These proposals are wonderful, but FIA authorities and Liberty Media need to make sure that the faces of our sport aren't undermining them. Fighting for equality isn't just about internships and carbon dioxide statistics – it's about punishing those who disrespect underrepresented groups, regardless of their status.
Statements like these are essential in ensuring that Formula 1 begins to change for the better, but they're only one step in this journey. What is needed now is a continued and developing implementation of these, proof they are happening, and a commitment to excluding anyone that does not help to forward this movement, regardless of the prestige (or wealth) they hold.
Amelia Taylor is the author of "formulaAMELIA" details at formulaamelia.com
Copyright ©2021 formulaAMELIA
[Note: The opinions expressed on this website are those of the author's and do not necessarily reflect the opinions of the editors and/or publishers.]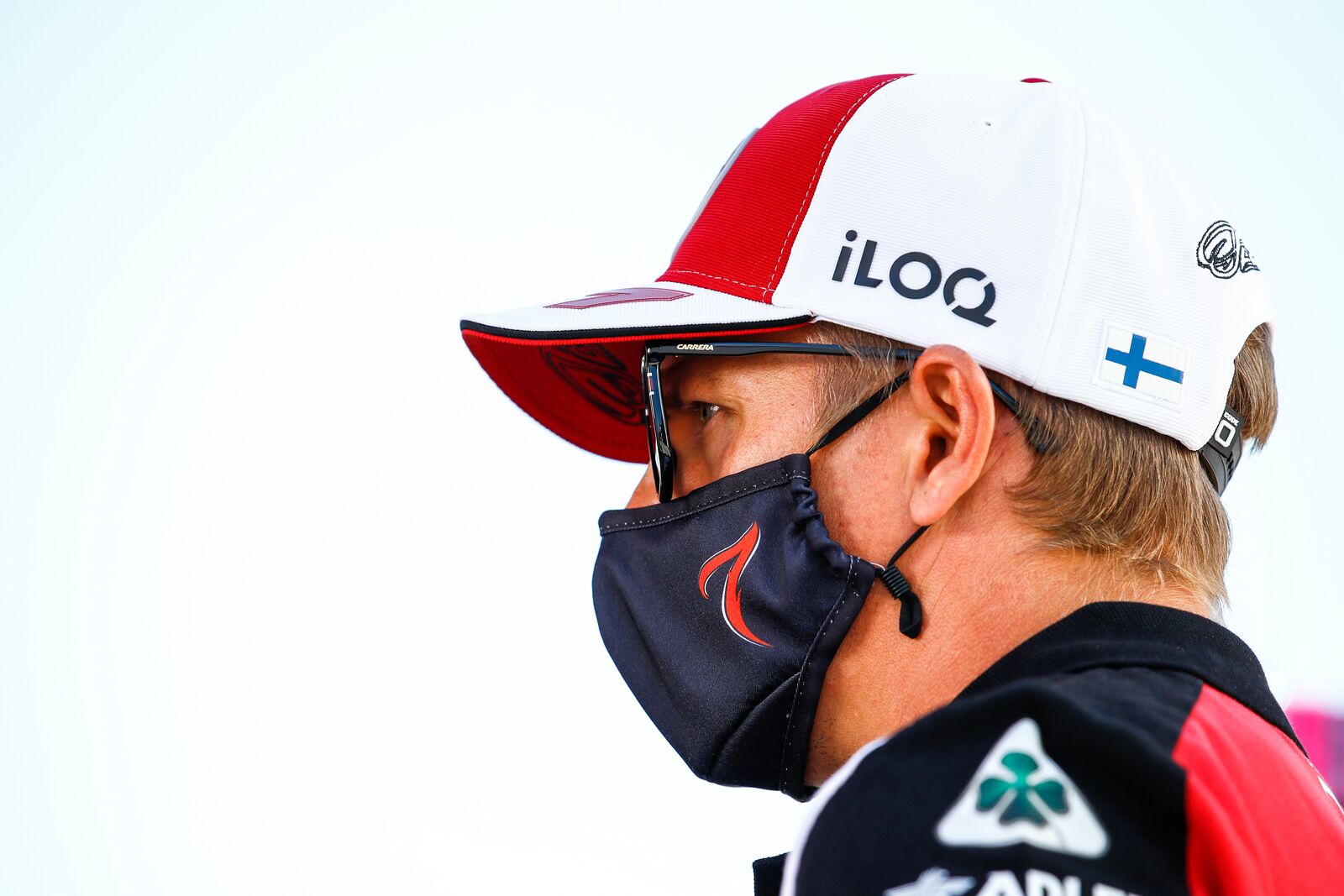 "Kimi, why do you think the move to Sauber would ...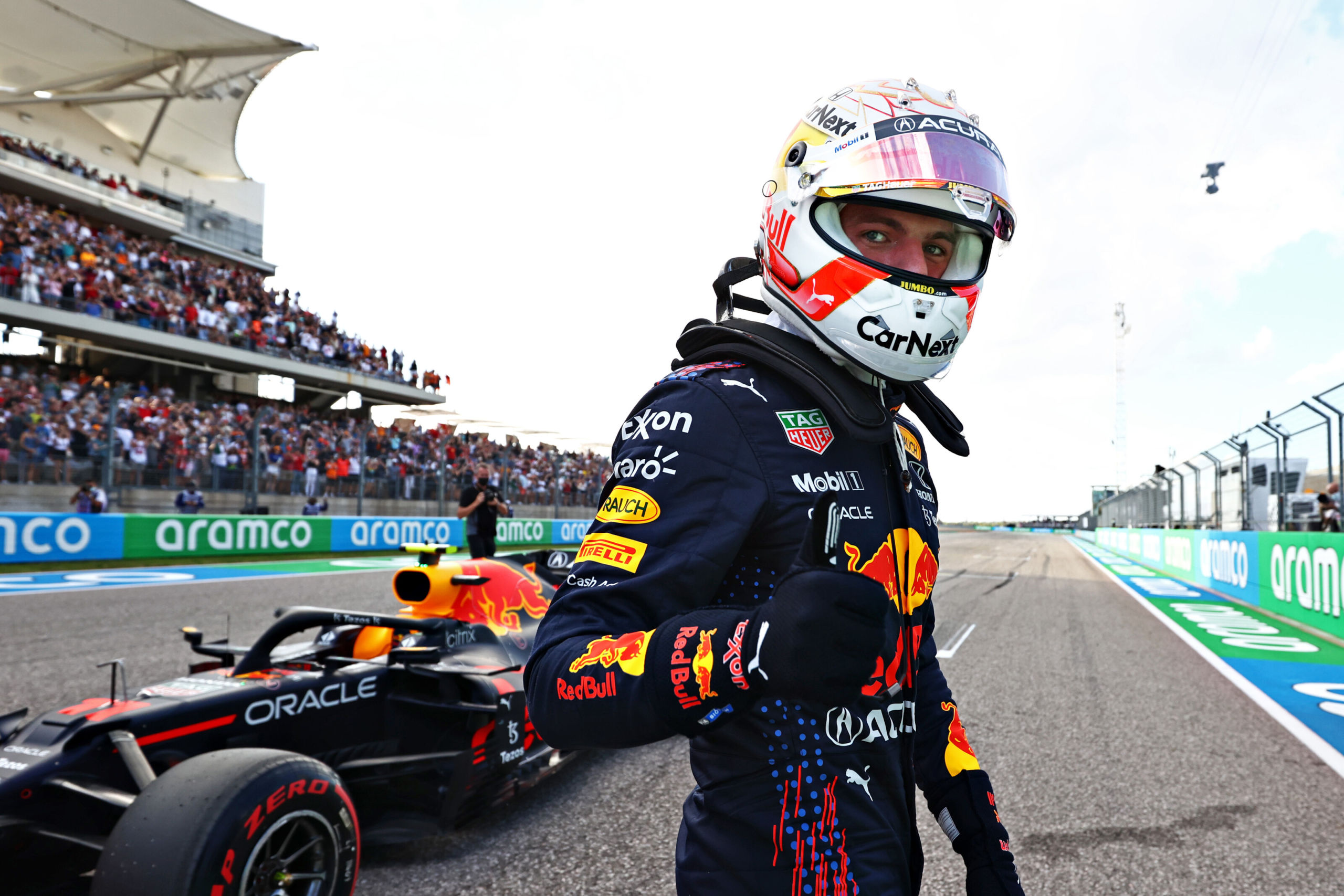 In the dying moments, Max Verstappen snatched pole position for ...