Nikita Mazepin is a 21-year-old Russian racing driver who is currently competing in the FIA Formula 2 Championship. The F1 world took note of Mazepin when the Haas F1 team announced that they have signed a multi-year deal with Mazepin to race in Formula One starting 2021.
Mazepin was born on 2 March 1999 to the Belarus-born Russian businessman Dimitry Mazepin. Dimitry Mazepin is the owner of a Russian fertiliser chemical company and is a multi-billionaire.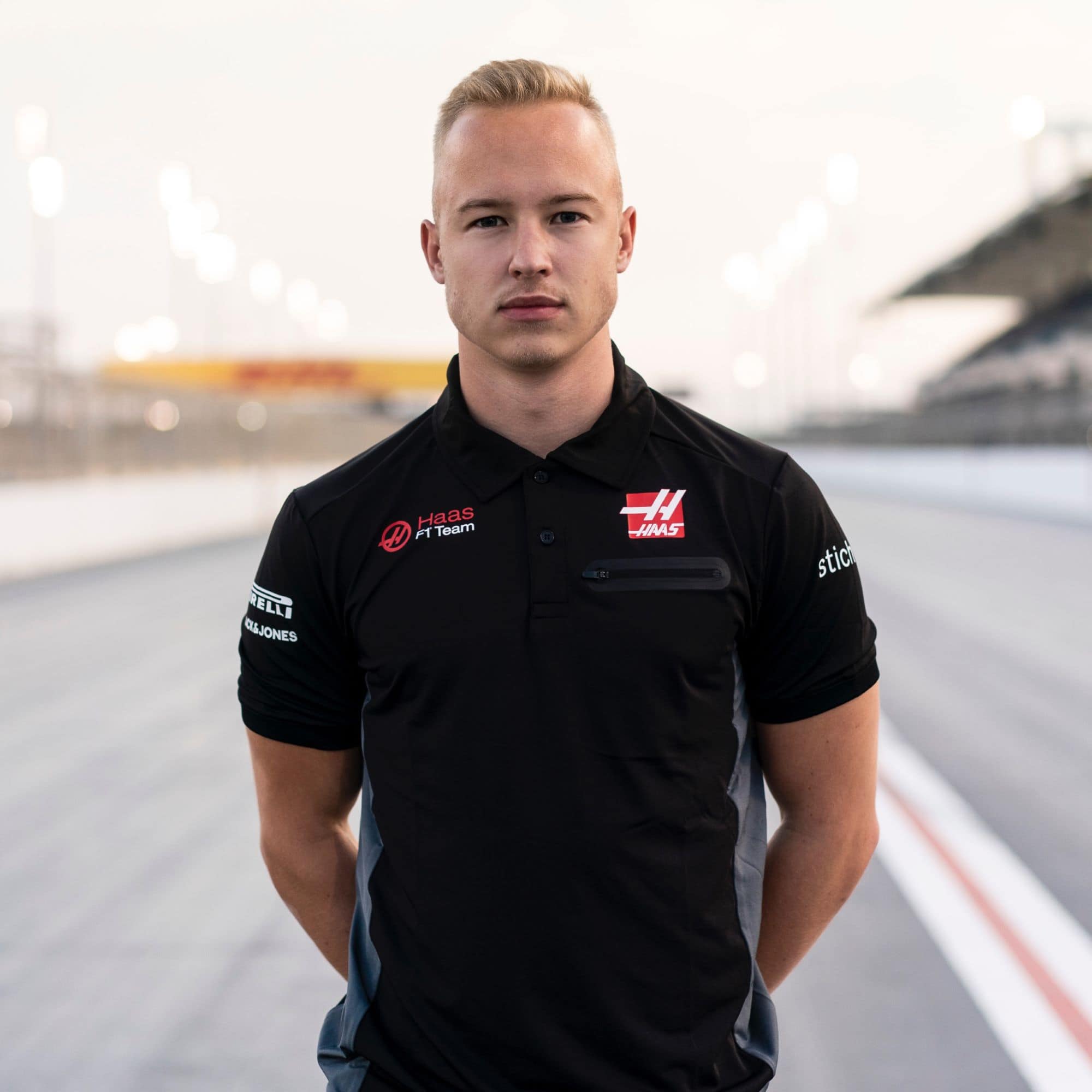 Nikita Mazepin's Career Before Formula 1
Karting: 2011 to 1014
He was born in Moscow Russia and started competing in karting as early as 2011. In 2014 he competed in the CIK-FIA karting championship. He finished the season second behind Lando Norris, the Belgian-British racing driver currently competing in Formula One with McLaren.
Formula Renault Formula 3 & Grand Prix 3: (2015-2018)
He spent 2015 competing in Renault F3 championship in which he won two podium places and no wins in 43 races driving for ART Grand Prix. In 2016 after his sojourn in the Renault F3 Championship, Mazepin joined Formula 3 racing.
Mazepin chose to compete in the FIA Formula 3 European Championship with Hitech Grand Prix to launch his F3 career. In a disappointing first season, he amassed just 4 point scoring finishes and finished 20th which is the lowest a driver can finish in any Grand Prix Championship.
In April 2016, Mazepin was chosen by Force India as a development driver. While there, he gained valuable experience with F1 cars. He also spent numerous hours working on the simulator as well as test driving cars.
He, however, had an altercation with Callum Ilott of Van Amersfoort Racing in 2016, after he was blocked by the latter. During the confrontation, he hit Ilott in the face and was promptly penalised with grid places penalties and points by the stewards.
Because of the incident with Iliot, Mazepin was also banned from competing in the feature race at Hungaroring. But Mazepin was retained by Hitech Grand Prix for the successive season. He scored 108 points in the 2017 season and finished 10th behind his teammate Ralf Aron.
In 2018 Mazepin signed with ART Grand Prix and moved to GP3 racing. His teammates at ART were Callum Iliot, Jake Huges and Anthonie Hubert. That was the best year for Nikita Mazepin not only in Formula 3 racing but in his career.
That year Mazepin won four races, 8 podiums and one pole position. He ended the season with 108 points and second behind his teammate, Antonie Hubert. Hubert died in a racing accident the following year but was one of the most promising racers on the GP3 grid.
Formula 2: 2019
ART Grand Prix retained Mazepin to race in Formula 2 alongside Nyck de Vries in 2019. It was again a disappointing debut season for Mazepin. He struggled to come to terms with the F2 car despite his experience with Force India.
His low point of the season came during his home race at the Sochi circuit. He collided with Nobuharu Matsushita and the latter ended up in the hospital, Later the accident was judged to be caused by "a total lack of due care for his fellow drivers' and Mazepin was heavily penalised.
While his teammate, Nyck de Vries ended up winning the Championship Mazepin ended the season with 11 points and in 18th position. Mazepin signed with Hightech Grand Prix to compete in 2020 along with the Italian driver Luca Ghiotto.
Nikita Mazepin's knack for putting up eye-grabbing performances every alternate year again surfaced in 2020. He won his first points of the season at Spielberg in the Styrian Grand Prix in Austria.
He followed it up with his maiden F2 Grand Prix win at Silverstone. He earned another win at Mugello Circuit in Italy which boosted his rating in the rankings. After scoring only one point in the first four races, he had added 54 in his next four.
He finished the 2020 season in fifth place with 164 points behind Schumacher, Illiot, Tsunoda and Schwartzman. In doing so, he proved that he can compete with the best in F2 racing and that he is ready for a stint in Formula One.
Nikita Mazepin's Career In Formula 1
On 1 December 2020, Haas announced that they had signed Nikita Mazepin on a multi-year contract to race in the FIA Formula One Championship in 2021. They later announced that Mike Schumacher, the legendary Michael Schumacher's son, will partner him during the season.
Mazepin had former experience in test driving a Formula One car with Mercedes in 2019. In Spain, he recorded the fastest testing time of the session for Mercedes. The Haas Formula One team has said that they are building a new team made of rookies with an eye on future development their F1 squad.
Nikita Mazepin and Mick Schumacher will be replacing experienced drivers, Romain Grojean and Kevin Magnussen. With the Haas F1 team second last in the F1 2020 table, the newly recruited drivers will be hard-pressed to gather points.
Mick Schumacher won the 2020 Formula 2 Championship with 215 points. At the end of the 2020 season, Schumacher was 51 points ahead of his would-be teammate in Formula One, Nikita Mazepin.
Nikita Mazepin Contract Terminated
As a result of the Russian invasion of Ukraine, Mazepin's Haas Formula One team cancelled his contract on 5 March 2022, saying;
"Haas F1 Team has elected to terminate, with immediate effect, the title partnership of Uralkali, and the driver contract of Nikita Mazepin. As with the rest of the Formula One community, the team is shocked and saddened by the invasion of Ukraine and wishes for a swift and peaceful end to the conflict."