In Germany fans were treated to an incendiary race that saw Max Verstappen blast to a faultless win, Mercedes' home hopes implode, and local hero Sebastian Vettel deliver a crowd-pleasing comeback from 20th on the grid to second place.
But for those watching at home, the white-hot battle at the Hockenheimring was almost a complete blackout, as a Saturday morning fire gutted a crucial element of Formula 1's track side broadcast infrastructure.
But just as F1 teams often overcome seemingly insurmountable odds to get cars on track, so does the sport's 11th team, the F1 crew, who worked technical miracles to make sure the race reached its millions of fans worldwide.
When a fire destroyed a key broadcast facility at Hockenheim, all of Europe was in danger of missing out on one of the season's most spectacular races. But, as Trevor Turner, Television Systems Group Manager at Formula 1, reveals, it was the spark for a remarkable team effort to get the track action to air. And the result? "It was like going from 20th on the grid to first," he says.
It's a familiar tale in Formula 1, final practice is nearing a conclusion and qualifying simulations are in full swing. And then, with moments to go, the track side light boards go yellow and there's a driver in the wall somewhere on track, his car a mess of splintered carbon fibre and shattered hopes.
With two hours to go before qualifying and staring down the barrel of a complex and time-consuming rebuild, it's when the true mettle of a battle-hardened team of engineers and mechanics is revealed.
Transpose that high-pressure, do or die intensity from track to TV compound and last weekend in Germany the F1 broadcast team were faced a similarly huge technical mountain to climb.
Early on Saturday morning fire broke out in the Eurovision Services dedicated F1 up-link and fibre truck at the track. This vehicle, crammed with mission-critical equipment, is responsible for distributing the weekend action to the world. And just four hours before FP3 fire had reduced the truck to a smoking ruin. "0650 on the Saturday morning of a race weekend is never a good time for your mobile to ring," admits Turner. "The call was to tell me that the truck had been completely destroyed a little over 90 minutes previously. The fire services were leaving the site having done what they could and crews from Eurovision and our host broadcaster in Germany, RTL, were already on site assessing the situation." And when Turner arrived at the Hockenheimring the situation looked dire. "While the truck itself looked relatively intact, inside it was completely destroyed," he explains. "It quickly became clear that we were in real trouble. The Eurovision Services truck is primarily responsible for distributing pictures to our European broadcast partners, but it was also looking after additional transmission services for Canal+ in France and Movistar in Spain. Those services were now unusable."
Solutions though were already being worked upon. "RTL had already stepped up and arranged for two satellite trucks to be driven to Hockenheim (one from Frankfurt and another from Munich) but neither was expected to arrive before FP3." Turner says. "We identified that if we wanted to have a chance of getting FP3 to air then the only transmission paths available in the quantity required were those between F1's Technical Centre at the track and its UK Media & Technology Centre in the UK, the ones used to deliver its social, web, app and F1TV content, and also for transmissions to Asia and the Americas.
"So, the first solution was to use the Asian international feed at our UK Media & Technology Centre to cover the loss of transmissions over Europe (now which were no longer possible directly from the track) and Eurovision teams in Geneva to plan transmission of this feed in both HD and UHD formats from an alternative fixed satellite facility."
To ensure robustness in the delivery of live feeds, F1 connectivity provider Tata Communications stepped up with crucial assistance. "Tata offered access to their on-site back up world feed satellite link to support the new transmission set-up we'd put in place for Europe," says Turner. "In addition, RTL offered access via their fibre to Cologne and Sky UK's Master Control Room (MCR) was on standby to support with signals which they also had available via F1 and Tata in London."
With its social and over-the-top broadcast pathways having enough capacity to manage the immediate concerns of getting the main feed to Europe, the next challenge was to find a way of transmitting additional content used by a number of rights holders.
With the pit lane, data, timing, driver tracker and on-board channels also aggregated in the up link and fibre truck, there appeared to be no way to get the content to customers – at least not from the circuit. "That content is available at the UK Media & Technology Centre via Tata's fibre links, so our Master Control Engineer, Russell Tree, managed to access those signals and configured some spare equipment to get those channels to Eurovision's hub in Geneva where they were able to repackage them and get them to our clients."
The final piece of the jigsaw was to restore transmission services for Canal+ and Movistar, which use F1's facilities to run their live on-site pre and post session programming. "We offered them access to F1's social media and post-production edit video connections from the circuit to F1's UK MCR where they were again on-passe to Eurovision," says Turner. "This would restrict F1's social and edit activity during FP3 and Qualifying but our colleagues in F1 editorial were happy to help given the gravity of the situation."
And the result of all the quick thinking was that "we were able to broadcast FP3 live without any issues. It was real team effort and the assistance we received from all our partners – at Eurovision, Tata Communications, RTL, Sky – was brilliant," says Turner. "It really was a bit like a Formula 1 team arriving on Saturday morning to find they got a problem and need to do an engine change in a real hurry. In fact it was worse. It was like opening the garage and finding that the car's gone!"
Indeed, so successful were the fixes put in place for final practice that despite the arrival of two RTL trucks and the provision of additional solutions by Eurovision it was decided to stick with the FP3 solutions to avoid further risk.
With the crisis averted, the F1 Broadcast Centre now moves to Hungary, where normal service will be resumed. "All the additional resources we finally had in Germany are going through to Hungary," says Turner. "We are maintaining the additional services through to Eurovision, but that's more of a fail-safe than anything else, and they have requested that. There will be a couple of additional trucks there, but yes, on Friday morning in Budapest it will be business as usual."
And to extend the analogy of Formula 1 fulfilling the role of the sport's 11th team, Turner is pleased with the result achieved in Germany. "I would have to mark it down as a victory," he laughs. "And the key to that is that I don't think anyone noticed that we had any issues. I wouldn't say we got a one-two, as something happened on Sunday that did have a minor impact on the signal, and one of the systems started to exhibit some issues in Geneva, but was only on the UHD service in Europe. So if I was calling it as a race result I'd say we started in 20th and won the race. So one place better than Sebastian!"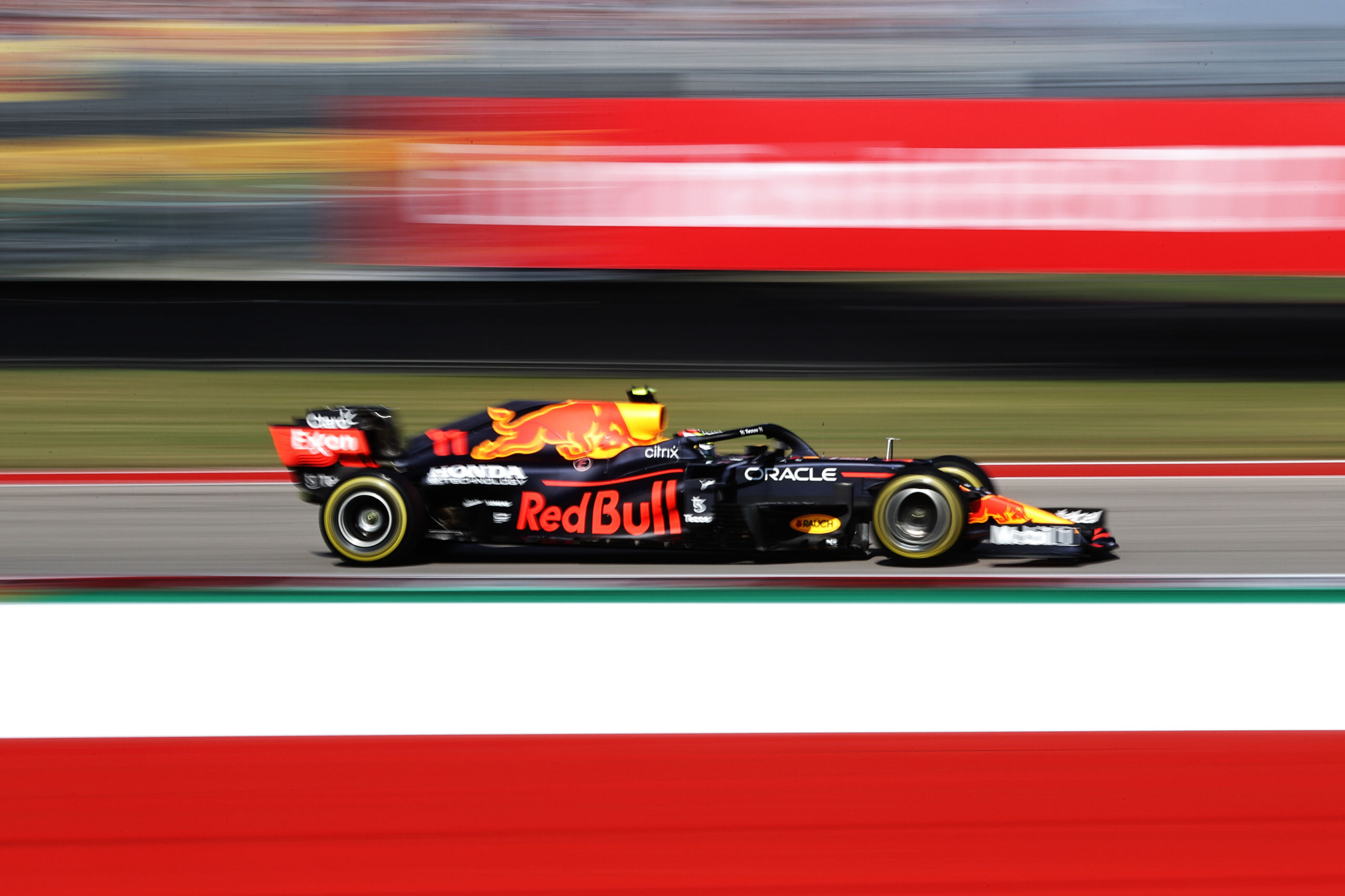 Red Bull Racing has today announced a new, exclusive partnership ...