Since the beginning of the turbo-hybrid era in Formula 1, the Bahrain Grand Prix has been an unmissable race. There have been epic duels, great individual performances and exhilarating finishes. The night lights, surrounded by an impenetrable, sandy and abrasive desert, create a surrounding unlike many of the early season venues. It is also a race that typically diminishes the first-race jitters left after Australia to be forgotten amongst the on-track action.
Ferrari Pace Proved Genuine
There were many questions after the season-opener in Melbourne, chief among those: would Ferrari rebound from a poor performance? Their pace in practice suggested they had found their footing and qualifying cemented that idea. Could they carry that into the race? Or would Valtteri Bottas be in a position to deliver another eye-opening post-race radio message as he was a fortnight ago? But the biggest question of all was whether the 2019 championship could be an open and competitive one. And the answer to that was a resounding yes.
All weekend long, Ferrari had been at the front of the pack, Sebastian Vettel and Charles Leclerc trading fastest times. With typical gaslighting, the Scuderia downplayed their progress and, with Mercedes lurking quietly behind, there were reasons to be wary on race day.
It was no surprise to see Vettel nail his start and take the lead. But Leclerc revealed the lion under his baby face, roaring back to retake the lead after passing Bottas and Vettel before lap 10. He then cruised to an early lead, his lap times unassailable.
Vettel trailed in second but looked to be racing in a lower league than his 21-year-old teammate, as did the rest of the field. Their cars comfortably first and second, Ferrari had most definitely answered the questions surrounding their pace. However, they somehow turned that one-two into third and fifth, raising two more questions.
More Questions for the Scuderia
A cylinder failure buried Leclerc's chances of a debut win and he was lucky to keep third when Renault's double-retirement prompted the safety car. But the young driver's first podium still felt bittersweet. His failure left the impression Ferrari had been protecting an issue in Australia that resulted in their pace deficit. Now, we must wonder if reliability will be a season-long Achilles' heel for the Prancing Horse.
We also have to wonder if Vettel has shaken 2018's jitters. Last season would have finished in a much tighter race, perhaps even a fifth world-title for the veteran had he not made so many driving errors. But an amateur spin while fighting Hamilton for second place suggested otherwise. It's early days but Ferrari have got to be thanking their lucky stars to have Leclerc shining already.
Work to do for Mercedes
The situation at Mercedes is, and remains, significantly more benign. Bottas looked mighty in Australia and respectable in Bahrain, while Lewis Hamilton found his footing in Sakhir after being bested by his teammate in the season-opener. Their unrivalled reliability gifted Hamilton today's win and Bottas second place. Had things gone according to script, it should have been a second/third and fourth place. They will have to up their game to keep their current driver and constructor points advantages over their Italian rivals.
Postives for Honda

Honda has arrived in the big league: three of the top-10 drivers wore the H emblem compared to three each for Mercedes and Ferrari and one for Renault. The power unit may lack the ultimate single-lap pace their rivals do but race day no longer automatically leads to "GP2" comments or early retirements. Coupled with Red Bull's incredible chassis, there is little doubt the Japanese engine supplier are on course to land their first Formula 1 win in nearly a decade and a half.
Renault Reliability in Doubt
The same positives cannot be applied to Renault. Both cars died suddenly on lap 54 within seconds of each other. No reason has yet been given for the failures but they followed a bad strategy call for Daniel Ricciardo and killed Nico Hulkenberg's mighty recovery from 17th.
Carlos Sainz (also powered by Renault) was the first retirement of the season two weeks ago. Three (suspected) engine failures in the first two races is a bad way to start a season and the French manufacturer has to be concerned.
Upbeat McLaren
McLaren have finally looked on the pace this season, with Sainz even fighting Max Verstappen for fourth place early in Bahrain. Ultimately, he lost that battle after clumsy contact with the Red Bull driver and wound up retiring with a gearbox problem. On the bright side, both Sainz and rookie teammate, Lando Norris, were legitimately running in the top 10 at that point. If Renault's problems are isolated, and the engine performs adequately, McLaren has a fighting chance at disrupting the midfield in 2019. One has to wonder if Fernando Alonso walked away a year too early.
The Next Generation

Charles Leclerc is a once-in-a-generation driver. If we measure the content of a man by his character, then we can no longer refer to him as a kid. He took the adversity of a robbed win, his first in F1, on the chin and remained calm and forward-looking following the race. It is worth noting at this point, the other "kids" on the grid also appear wise and mature beyond their limited years. Leclerc, Norris, Alex Albon, George Russell and, of course, Verstappen are the next generation of drivers.
Braced for a Combative Season
Mercedes may have a sizeable lead in the constructor's championship but that is definitely on shaky ground. With Ferrari's pace, they just need Vettel to find a steady hand and Leclerc to continue providing the magic to be a significant threat to the Silver Arrows.
Behind the top two teams, Red Bull will continue to be in the mix on shorter, more aerodynamically-focused tracks but the gap between them and the midfield has shrunk substantially.
Bahrain is a great track for overtaking, which means it's a great track for racing. It is also a better indicator of where the field stands than Australia. And, given the gift this Sunday brought us, it looks set to be a barnstorming 2019. Who will prevail? It's too early to say, but a Hamilton or Vettel win is no longer a given. And we can expect the makeup of the top 10 to be wildly varied prompting some serious racing. Strap yourselves in, everyone.
Words by Tommy Wharton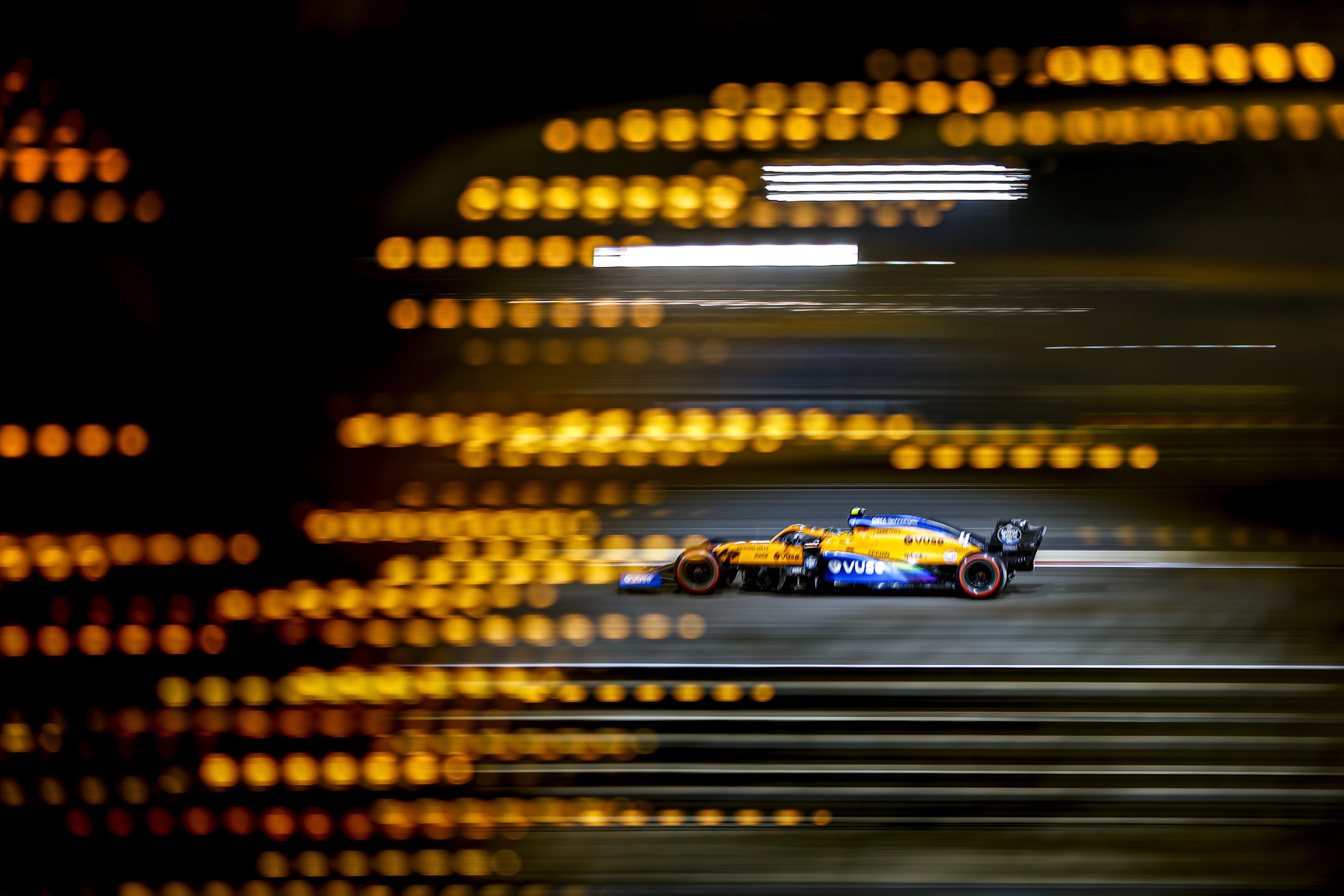 The recently-concluded Bahrain GP was not devoid of any drama, ...