The 1995 Australian Grand Prix in Adelaide may seem a curious choice for a 'classic race' but as we celebrate 1000 Formula 1 Grand Prix this week in China, I explain why Adelaide was the race that re-affirmed my love for Formula One following one of the sport's greatest tragedies.
The 1995 Australian Grand Prix
The Death of Ayrton Senna
I can still recall it like it was yesterday, even 25 years on.
I was 14 years old, having a shower listening to the radio, not wanting to go to school on a chilly May morning.
Then the announcer shared the news that Ayrton Senna had died overnight, succumbing to his injuries in a crash at Imola.
I didn't believe what I was hearing, I couldn't, it made no sense. This was Senna, the greatest driver in the world, my idol, he couldn't be dead!
At that moment I was shattered and sat on the floor of the shower sobbing until the water went cold.
It would take something special to reignite my interest in the sport.
1995 Australian Formula 1 Grand Prix – The Final Race in Adelaide
To fully understand why, we need to look back at the era, as 24 years is a long time!
In 1995, in Australia, it wasn't possible to watch every race live as we can now. We didn't have 24×7 news online, HD footage, or any apps to keep up to date. Often to find out the results of a European race we would have to wait for a report in the newspaper on the Tuesday after the event!
I still remember vividly that in Adelaide, come Grand Prix time, there was a buzz in the air. People would host BBQs to watch the race, decorating their houses with chequered flags and green and gold streamers, with 20-odd people crowding around a TV.
With 1995 being the last race in Adelaide before the Australian Grand Prix went to Melbourne, this one felt extra special.
Thanks to multiple sporting rivalries, most notably Australian Rules football, South Australians and Victorians loved to hate each other. With the announcement that Victoria had 'stolen' the Grand Prix and would host the Australian race from 1996, many South Australians vowed to never watch a race again.
The final race in Adelaide was a massive event, attracting a record attendance of 210,000 people, a record that stood until the 2000 United States Grand Prix at Indianapolis.
While the major prizes had already been won, with Michael Schumacher winning the Driver's Championship ahead of Damon Hill, and Benetton taking out the Constructor's Championship over Williams, nobody seemed to care. Bon Jovi was performing after the race, and this was going to be a massive celebration.
Mika Hakkinen's crash in Adelaide
Following the death of Senna in 1994, I wasn't overly interested in going to the Adelaide Grand Prix in 1995. Senna wasn't there, so what was the point?
But, we had a tradition to keep of heading to the track with a point and shoot camera with a few rolls of film, ready to get that magazine-style shot. We also had a tradition of coming home with 19 shots of empty track, three shots with a bit of rear wing, and two shots of the planes that flew over between sessions.
Funnily enough, in 1995 I took my best ever photo. It was Peter Brock lining up on the grid in a Volvo 850 Estate, yes, a Volvo station wagon, in the Australian Super Touring support race. Sadly, the photo has been lost to the passages of time.
Before the Formula 1 qualifying session, being a McLaren fan who wasn't old enough to bet, I had my friend put $5 on a guy I knew little about, but who drove for my favourite team, Mika Hakkinen, to get the win. It was a bet made with the heart, not the head.
We were watching qualifying, and then it happened: Hakkinen suffered a puncture in his left rear tyre heading towards Brewery Bend.
This caused him to lose control, become airborne and crash heavily into a tyre barrier at almost 200km/h. The impact caused his helmet to hit the steering wheel, which fractured his skull.
Within seconds he was attended by two local doctors who were stationed at the corner (one happened to be our family physician, Dr Paul Temme, who served as an event doctor at the Adelaide Grand Prix for years), who found Hakkinen unresponsive and with a blocked airway.
Häkkinen later said that he was aware of what had happened immediately after the impact, but subsequently lost consciousness. Unable to establish an airway, the doctors (along with Race Doctor Sid Watkins) performed an emergency tracheotomy before taking the Finn to the nearby Royal Adelaide Hospital.
In this clip of the crash, you can see Dr Temme leaping out of the back of the medical car, dressed in green overalls.
Strangely, this moment in qualifying gave me a deeper appreciation of what the drivers put themselves through, and had me fall in love with the sport all over again.
After speaking with Dr Temme a few weeks after the event and hearing from him directly, I now had a new favourite driver – Mika Hakkinen.
1995 Australian Formula 1 Grand Prix – Race Day
For me, I don't remember much of the actual race! It was but a footnote after the events in qualifying.
Damon Hill had put his Williams on pole and would go on to win the race by two laps, the first time such a feat had been achieved since Jackie Stewart did it at the 1969 Spanish Grand Prix. Rounding out the podium were Olivier Panis in his Legier, and Footwork driver Gianni Morbidelli who claimed his one and only podium in Formula 1.
However, the 1995 Australian Grand Prix, the final race in Adelaide, is my favourite race because it helped a boy who had lost his idol and love for a sport 12 months earlier to find a new one. Bring on the 1996 season.
Jarrod Partridge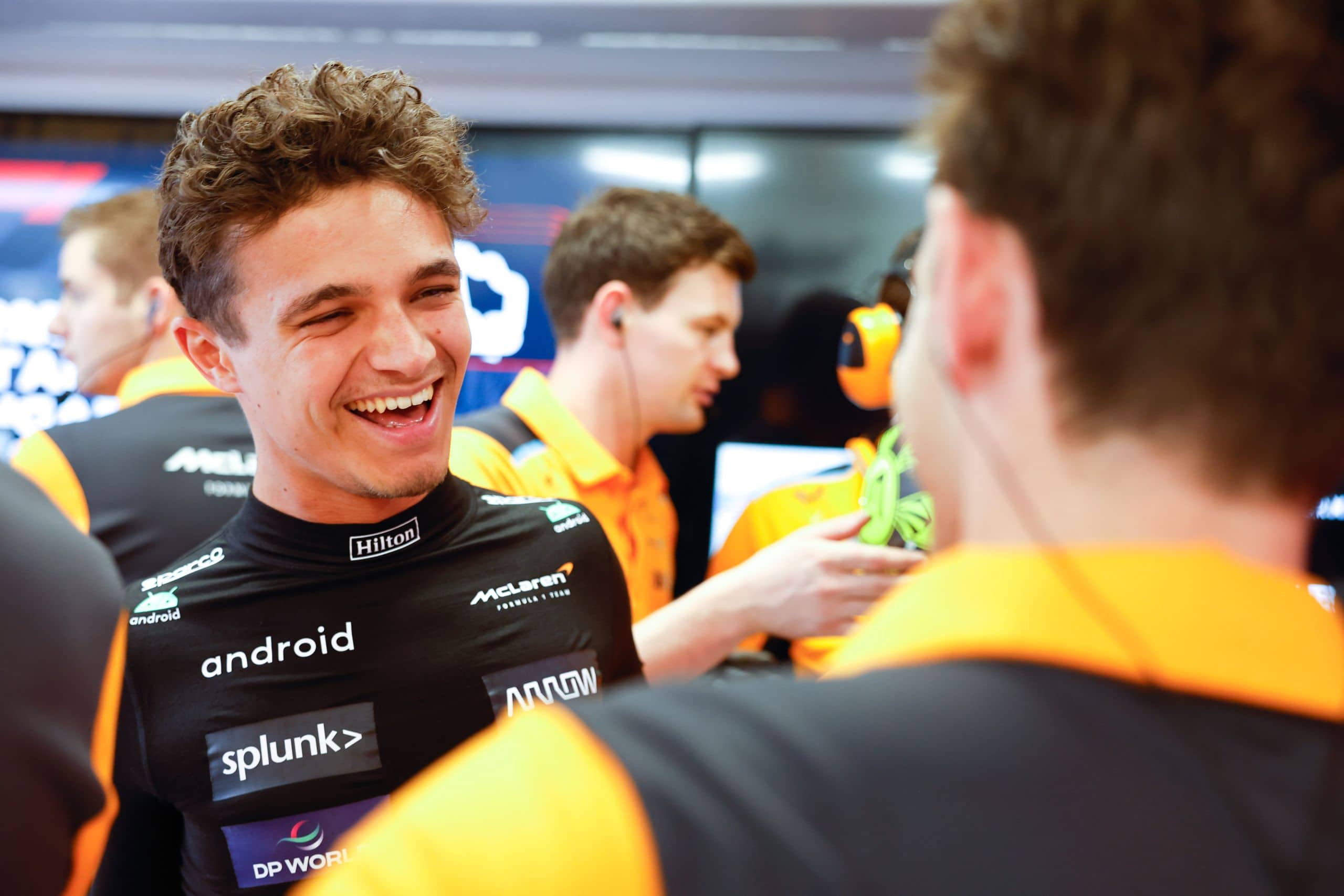 In the most recent times, Zak Brown, the top boss ...