A great man has said we are nothing without our struggles and the way we counter them. For it is challenges and the way we fight back that defines the real us. Two and a half years ago, a young man epitomised the famous statement by an anonymous figure amid a moment that could so easily have snowballed into heartbreaking tragedy one that would've propelled a sea of agony for a young Ferrari driver, who didn't give in!
"Engine 12… Engine 12!" So said the voice over the team radio dispelling doubts that the SF 90 was all fine. As a matter of fact, something was amiss and damage control had to be done. And with that sank the heart of hundreds of thousands of Ferrari fans on March 31, 2019; admirers who had gathered to witness a red letter day over the prevalence of what had, until such time, been an iron-fisted dominance of Mercedes all along. But even as the pole-sitter from a fabulous Saturday saw Bottas and Hamilton sail ahead not too long after a few laps at the start of the race, the wailing Ferrari man was anything but done.
Charles Leclerc was only getting started for a true test of nerves
Mustering enough fight to stay handy and relevant in a contest that was quickly slipping from the hands of Ferrari, their young recruit, driving in only his second-ever season in Formula 1 (in 2019), stayed calm.
Charles Leclerc, despite the heartbreaking news that there were serious issues with the cylinder of his car (and not MGU-H, as reported earlier), was all focus.
Eventually, the young Monegasque driver made it back to the front of the grid and was able to reclaim the race lead that had been clinched by Vettel not long after the red lights turned green and where Leclerc had begun to struggle everywhere for grip.
And then, in the final few laps where the threat of Max Verstappen crawling up from behind became all too apparent and undeniable, Charles kept his cool to claim a fighting third.
Not all victories are doused in champagne. Not all who come P3 lose the contest
If there was ever a moment at the Sakhir prior to the nearly tragic and absolutely scary race involving Grosjean's incident, where it felt that the home to the Bahrain GP was as exciting as it was entertaining then it was the 2019 race.
The race that'll forever be remembered for what Leclerc had to say in the immediate aftermath of his heartbreak; the P3 that should have been his first Ferrari victory but only if it would not have been cruelly taken away from him.
"The team gave me an amazing car all weekend. It's life. These things happen. But we will come back stronger."
And boy did Ferrari come back stronger!
That same year, a few races later, the princely driver from Monaco who'll be king one day fought on and held his ground against the very team that proved to be his undoing at Sakhir.
A fighting win at Belgium's Spa-Francorchamps proved that Leclerc had the fight in him to bounce back. A sterling win was earned at the back of the 2019 machine's scorching straight line speed.
But which was the moment that felt the finest triumph for the Monegasque?
Interestingly, Charles Leclerc stormed to a belter of a win at the Italian GP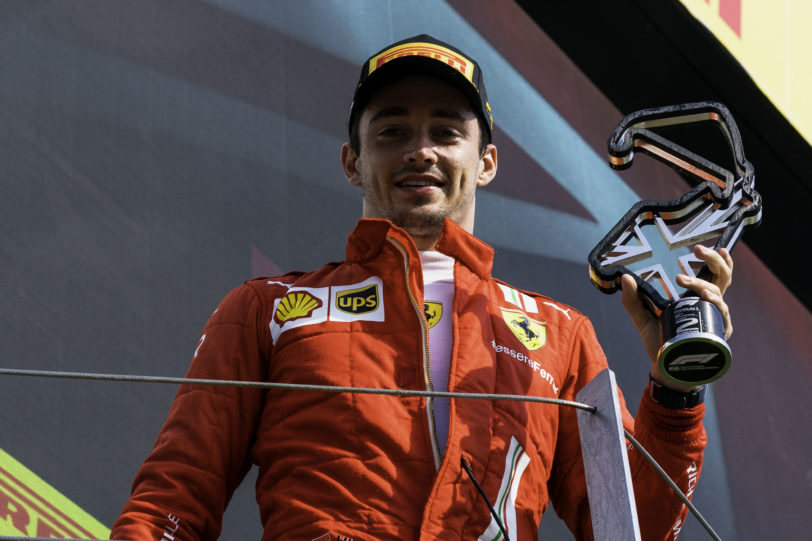 One needn't be reminded it's the home race for Ferrari.
What the then 22-year-old driver couldn't do in front of tens of thousands of curious onlookers at the electrifying night safari of Bahrain earlier that year was achieved under scorching sun at Monza with the Tifosi stunned to see a Ferrari crossing the checkered flag ahead of- not behind- the great Lewis Hamilton.
In a race that many regard, to this day, as one that was a bit soft on Leclerc, the Ferrari driver enduring the black and white flags for dangerous driving on the longest stretch of the track, wherein he forced Hamilton off the track perhaps out of recklessness and sheer inexperience, it was certainly a red-letter day for the Scuderia.
The horse that had forgotten to gallop was prancing at its own race course
And all of it was thanks to a mighty fight demonstrated by Charles Leclerc, the man in whose future rests the passion of Ferrari and the Italian team's hope to reclaim what's always been a recurring factor for it: glory.
For all that he's done and is capable of achieving, Charles Leclerc seems the man ideal to help Ferrari carve a new identity for itself amid a world significantly different from what it once was. The world where it was once only about Ferrari, the time where it's about Red Bull and Mercedes today, largely speaking.
Today where Lewis Hamilton is still going strong for Mercedes while the likes of Norris, Verstappen and Russell have quite literally, transformed the vagaries a McLaren, Red Bull, and Williams, respectively, Charles Leclerc is the go-to man at Ferrari.
Ever willing to pick up a fine scrap on the track, never willing to back out from a contest nor do anything silly that throws someone off into the tarmac, Charles Leclerc stands on an axis of incorruptible love for racing and a dazzling passion for winning.
All of these have gone on to forge a remarkably fine young career that's still coming into its own as we speak.
At present, Leclerc, P7 and barely adrift from Ferrari newcomer Carlos Sainz Jr., seems destined to go the long way.
Why?
He's got the passion for racing, the will to compete and the ability to bounce back!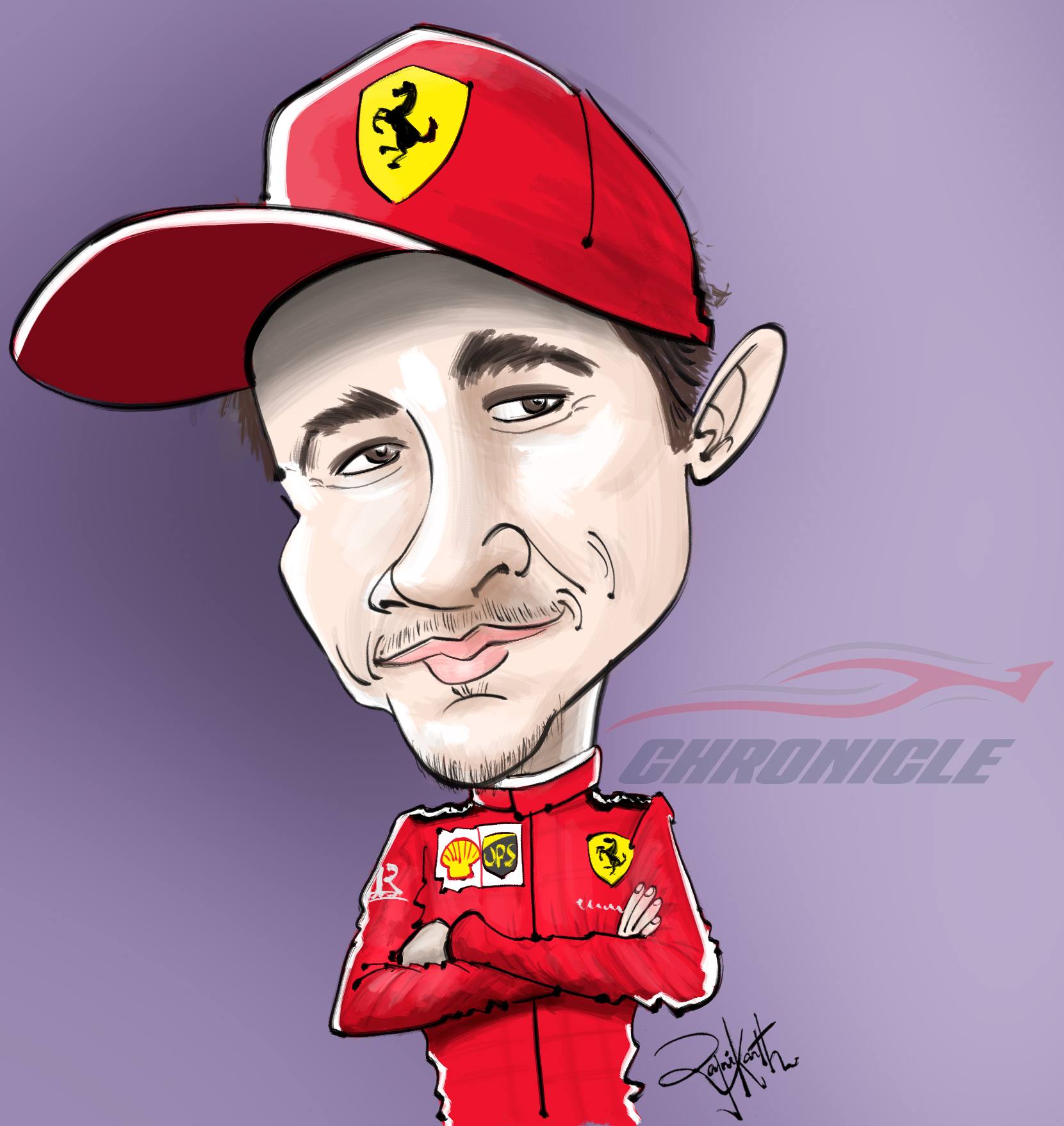 Using calm mannerisms and cool demeanour, Leclerc has steadily built up a reputation. And that's more than that of some blue-eyed boy at a team that's all red passion and about scarlet red cars.
Someone who's frank and fair, not willing to become small and discompassionate in a sport where there's no space for being the second-best, Leclerc's kept the human in him not become second-in-command to the successful racer persona.
Brands flock to him, as do autograph-seekers. Selfies fly in the air with a whiff of Charles Leclerc obsession in 'em.
But the mild-mannered Ferrari fighter pilot equivalent is so fit and committed about his job that you can't help but feel good about what he does.
And what he does best is that Charles Leclerc never gives up. A valid question was spoken about in much detail, of lately.
And it was whether post- 2019 season could Ferrari challenge the authority of others in the midfield?
Where the team is at the moment is way ahead of where it was last year around. For in 2020, what the team managed on the whole were just 131 points at the end of the entire season. Where they are, at present, is on P4 and more importantly, with 101.5 more points than what were bagged all of the last season.
But, to answer the question, how about we asked some questions, in turn?
How many poles has Carlos Sainz Jr., who gave his best drive at Russia recently, bagged with the exact same car as Charles Leclerc?
Though the fighting Spaniard is ahead of Charles by half a point in the current rankings, has the Ferrari newcomer won a Grand Prix, something even Charles is looking to achieve?
Moreover, who experienced the ecstatic high of driving the crowds nuts in the famous principality of Monte Carlo by taking pole?
Furthermore, at the Baku-bound Azerbaijan Grand Prix, one reckoned Charles Leclerc was almost certain to bag his first win of the season.
But it was never meant to be.
What he did do well, however, was to defend brilliantly from the Red Bull of Max and Lewis' Mercedes for 3-to-4 laps, soon after which the faster cars launched ahead, leaving Charles huffing and puffing in third.
Losing grip once again, Leclerc's SF 21 H had flashes of pace if not grip at Baku, a track where first Hamilton and later, Verstappan made easy moves over the main straight.
Seeing little that he could do, Leclerc kept persisting and in the end, managed a fighting fourth.
In a race that was all about Perez, Vettel and Gasly, it was Leclerc who managed to sneak out of the captivity of his captors: Hamilton and Verstappen's flashy overtakes proving not so disparaging after all as it was Charles Leclerc who captured a fighting fourth in the end, Max retiring and Lewis slipping below having braked under pressure.
Now 24, and in his third season with the Scuderia, Leclerc has come into his own at the Maranello-based outfit, one that'll hopefully help the Monaco-born to realize his long-term F1 dream that of winning a world championship.
If there's anyone who deserves it just as much as Charles does, then it's Russell and Norris, the troika together comprising a combination of die-hard resoluteness and single-minded commitment in the sport's highest annals.
But the key question, however, is whether the man in red racing overalls is ever going to win a title?
Given that he's quick and doesn't throw in the towel at the drop of a hat should afford Charles Leclerc a high point of contention.
Someone who we realize understands the gravity of Ferraris troubles
Those who see this world in iconic hues of red and shades of passion must support and rally around Charles for only he can do what Kimi Raikkonen was able to, as a young man back in the day in 2007.
A world champion material driver is already at the helm of affairs at Maranello. Moreover, he's doing to racing what Michelangelo did to the large artistic canvas; lend a spectrum of smoothness and depth in everything that he did.
Leclerc speaks with grace and a sense of calmness. He's quick but not ruthless.
But the key question still remains unanswered.
At a time where the likes of Mercedes are still out there much like the sharks ready to pounce on their victim and where Red Bull are going bullish in nearly every single Grand Prix, can Ferrari make it count?
And make it count eventually?
So will Charles Leclerc be the man who'll cast aside their worries for good? We shall have to wait and see. The raw materials are there. So is the process. The final product and how well it takes shape will boil down to how the mild-mannered youngster carries himself under pressure.
So far, he's not disappointed or done anything untoward- or has he?
Want to save this information for later?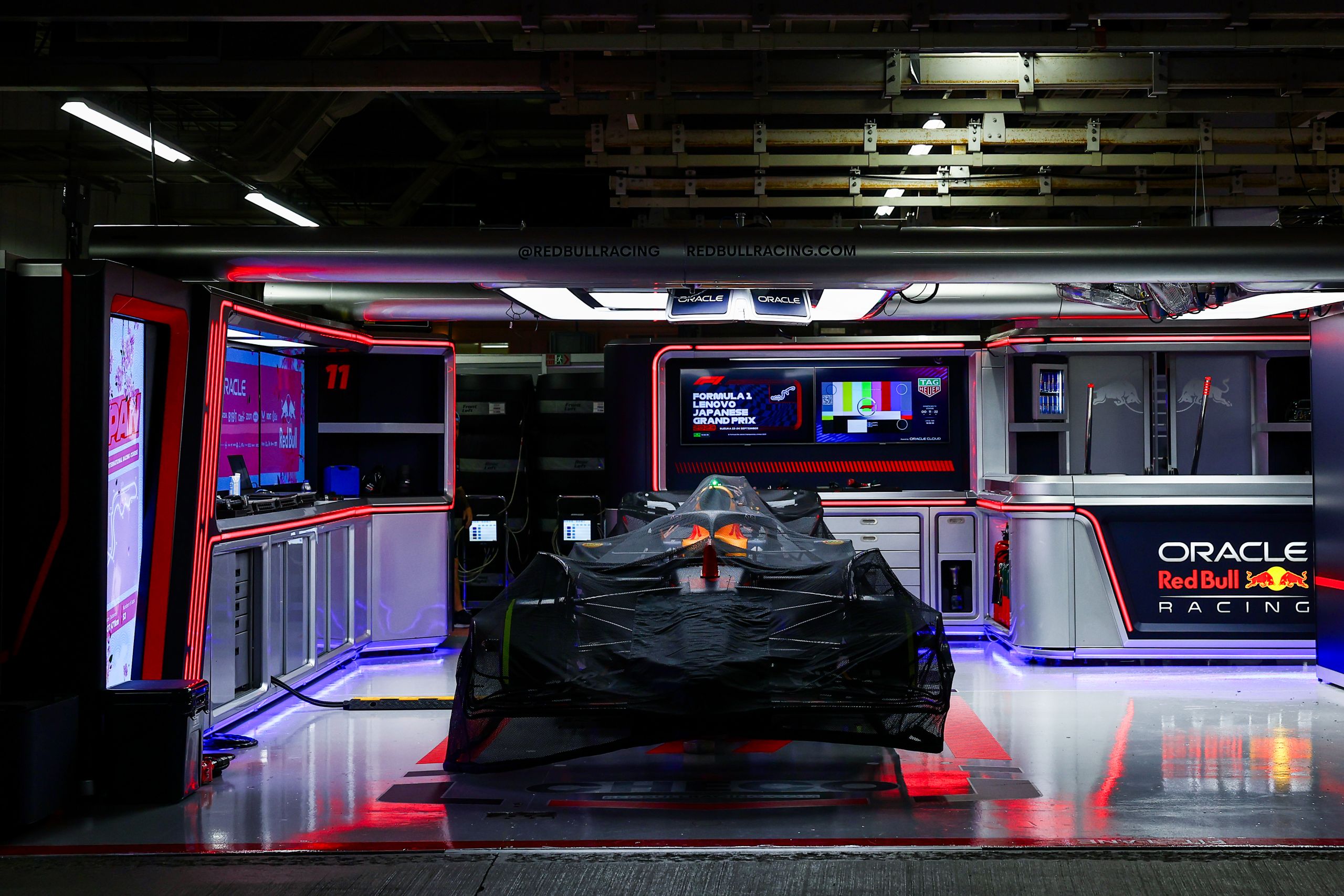 The roar of engines, the blur of speed, and the ...