There's a sense of inevitability about Daniel Ricciardo and the way he goes about his races that one can't ignore. For instance, in 2021, a year where it did seem he'd simply forgotten how to push the throttle and put together a formidable performance, he turned it around at Monza. With the stellar Hamilton versus Verstappen show on in its full wake, Ricciardo managed to upstage the season's most-talked-about facet and grab headlines. There were no decanters shaped out of a shoe that were on sale. No cringe social media posts focusing on the endearing smile as opposed to a lack of form; it was pure performance using which the McLaren driver found his groove back.
The moment where he passed Verstappen, of all drivers, on the straights at Monza to take the lead of the race was such a leveller that it almost enveloped the grief that had peppered his 2021 run, where the MCL 35M proved to be barely quick.
In some ways, this was similar to his redemptive effort at Monaco, 2018. For someone who'd set the fastest lap right in the opening race of the year and had been right on par with the imposing Mercedes, Ricciardo grabbed a memorable win at the famous principality after coming close- and losing out- at events where he seemed in great touch. Think Bahrain and Spain.
So as the famous Honeybadger of the grid returns to home territory, which is after a gap of three long years, there's a sense to the occasion and a brimming massiveness to it, if one might add.
Forget not that Ricciardo has some unfinished business at Australia.
And that's not just down to the fact not once has he claimed victory at the Australian Grand Prix, which is when his career has eight wins so far.
For starters, the last time he raced here, which was in 2019, Daniel registered a DNF. It was his first with Renault that season. A poor qualifying that yielded a P12 only exacerbated the Aussie's woes.
But it's important to reflect on the fact that not once has the famous driver even landed on the podium here at Australia, a record he'd have loved to improve this year had he been contending with menacing pace.
How Ricciardo could turn it around at Melbourne?
Though where it stands at present, then Daniel Ricciardo's first priority would be to get some points and get his season underway. A DNF and a P14 (Saudi Arabia, Bahrain respectively) don't quite reflect dazzling results in examinations that have only just begun.
But despite the early skirmishes, it appears that the Perth-born is looking forward to the race instead of appearing nervy; and there's more to it than Australia being his home Grand Prix event.
He'd offer the following insights on the forthcoming race: "Looking at Australia, it's going to be flowing and quite fast again, especially the changes they made. So perhaps that comes to us again and maybe we could fight for points. I know that's not aiming very high but that's really all we can aim for, for now."
Perhaps there's some sense in why Ricciardo's current disposition isn't that of a down-on-his-luck guy, but the cheery enterprising trier who wants to be seen as a doer. At the conclusion of the recent Jeddah event, Ricciardo was holding well onto the midfield before he was forced into retirement. He was impressed with the car's race pace and it's exactly the factor he'd like to see function big at the forthcoming challenge.
Moreover, pumped with the fact that McLaren have sorted some of the brake issues that flared around Bahrain, the Australian driver is keen to go green in a few days' time.
What he'd hope for would be an error-free weekend but an indication of just how well it could turn out to be can only be gathered by Daniel's forthcoming qualifying performance. So all eyes on Saturday now, the big precursor to what could possibly be a 'Smile-it-away-Daniel-Ricciardo' Sunday!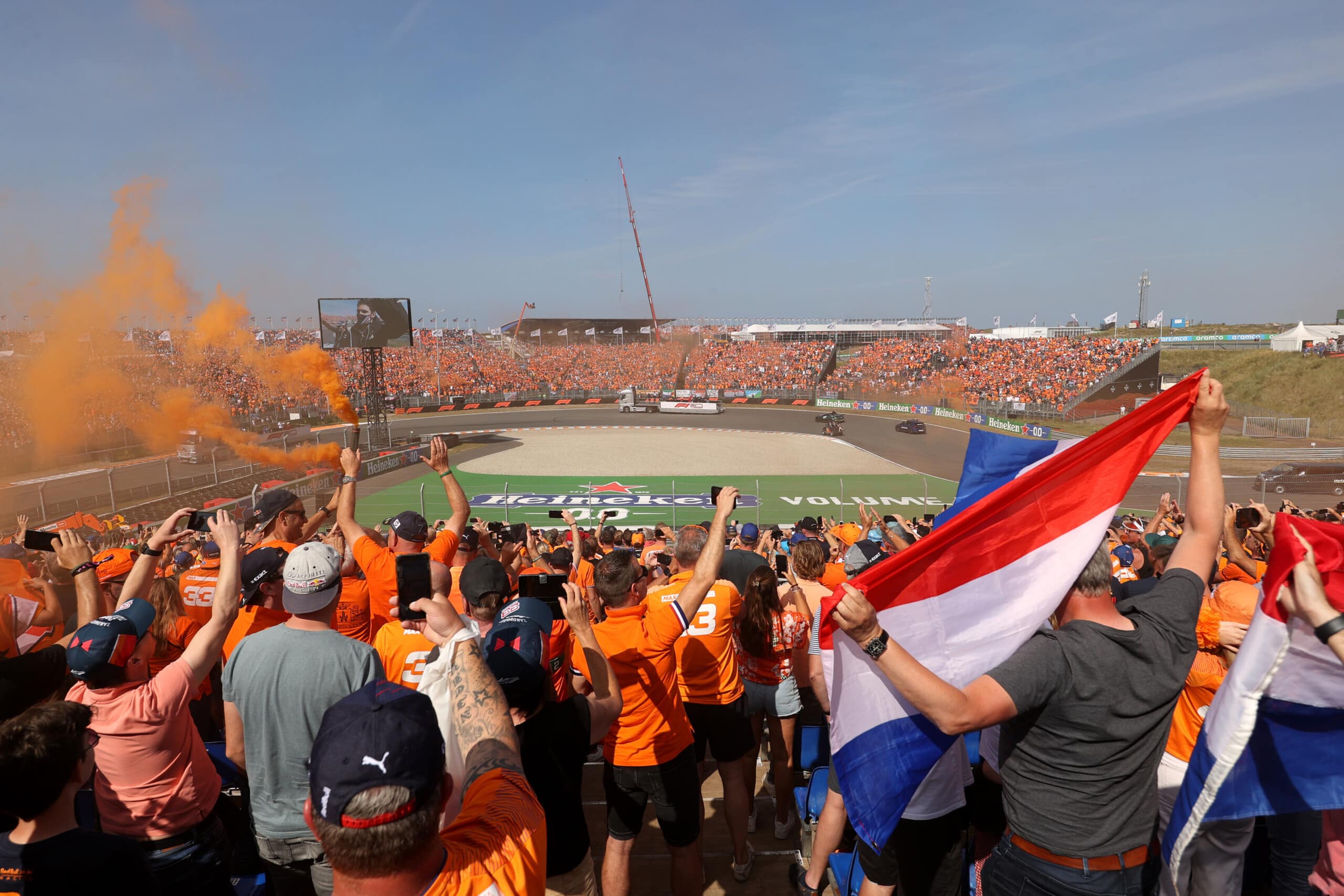 Formula 1 has today announced the Dutch Grand Prix will ...