2023 British F2 Feature Race: Martins wins first Formula 2 race despite a penalty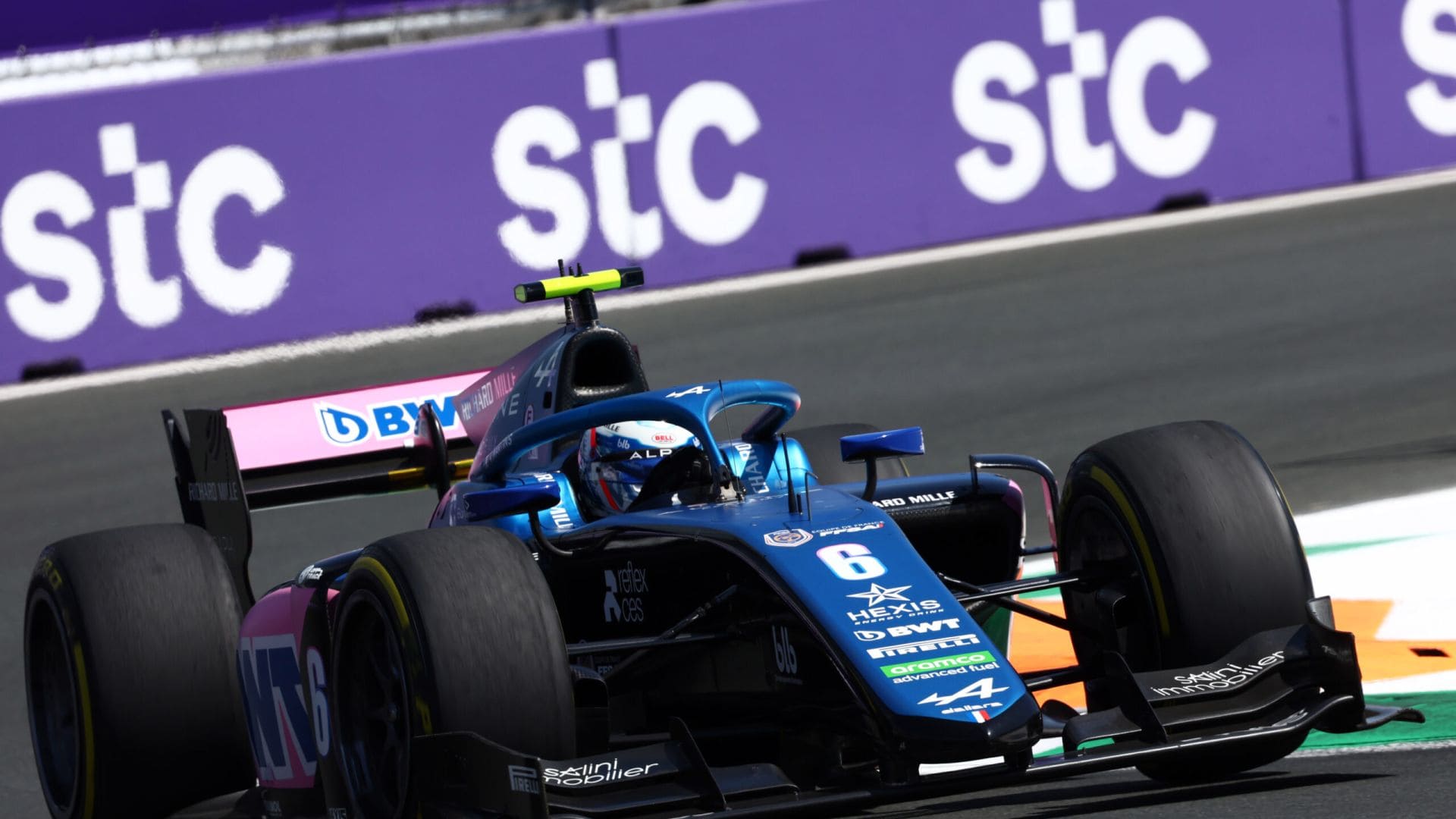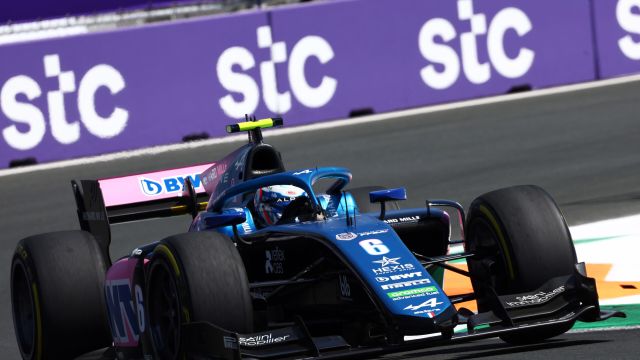 The Formula 2 drivers showcased their skills during yesterday's 2023 F2 Sprint Race, but what would happen in more settled conditions for the Feature Race? Victor Martins was on pole after a brilliant qualifying session on Friday and yesterday's most impactful driver Oliver Bearman started alongside him on the front row.
Championship leader Frederik Vesti went from hero to zero today, as he got sandwiched by Dennis Hauger and Roman Stanek under a Safety Car restart. It was Martins that was the star of today though, as the Frenchman won his first Formula 2 race despite being given a five-second penalty post-race.
2023 British F2 Feature Race
Ayumu Iwasa got a lightning start from P3 and led into Turn 1. Martins kept his car in contention though, and muscled his way back into the lead into The Loop. Oliver Bearman also nipped back in to try and challenge Martins, but stayed P3 after the Frenchman shut the door.
Later around the lap, Dennis Hauger spun on the gravel on the exit of Luffield but rejoined the race at the back of the field. Out front, Martins was showing the pace that earned him pole position, pulling out a gap to Iwasa that was growing at almost a second per lap.
On Lap 5 , Jack Doohan put in a fantastic move on Enzo Fittipaldi for P4 and eventually solidified his position despite a heavy traction period through Vale. All drivers must use two sets of tyres during the Feature Race, and the pit-lane opened at the end of Lap 6 for those stops.
Aumery Cordeel was spun out by Hauger at Stowe and stalled his car. He was out, but this crucially brought out the Safety Car. Some drivers were well placed to be able to pre-empt this, but others were unable to. Not everybody stopped though, the likes of Artur Leclerc and our new leader Isack Hadjar stayed out because they started on the Hard tyres.
Restart madness
The race restarted on Lap 11 and Hadjar dropped the chasing pack. Yesterday's winner Frederik Vesti, Hauger and Roman Stanek were all involved in a collision at the restart. It wasn't overly clear what happened from the replays, but it appeared as though Stanek slowed earlier than expected for Vale, Vesti slammed on the brakes in response and Hauger hit the Dane in the rear.
Vesti attempted to get going again, but suspension damage ended his day and his weekend. Stanek was also out, but Hauger rejoined the pack last in the order after repairs in the pits. The Safety Car came out again and stayed out until the end of Lap 14.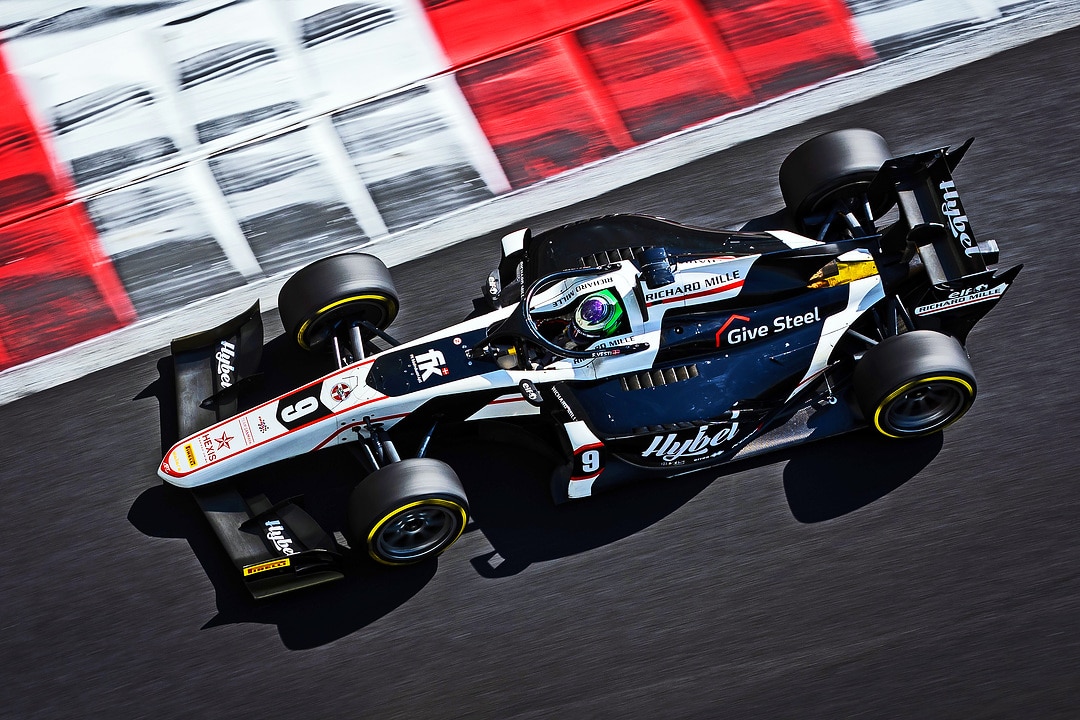 Bearman got a poor restart, losing places to his best friend Doohan and Jehan Daruvala, all the way down to P12. There were battles everywhere you looked, as those who had stopped had a big performance on those that hadn't yet. Drama up front though, as Martins was given a five-second penalty for overtaking off the circuit at the start of the race.
There was an inter-team battle between the Campos', as Kush Maini and Ralph Boschung came to blows while attempting to overtake Bearman. The track was blocked and both were out of the race as the Safety Car was deployed for a third time. The was bedlam in the pit lane as almost everybody boxed for new tyres. Hadjar had an awful stop and re-emerged down in 16th.
Ten-lap shootout
Zane Maloney and Theo Pourchaire were now the closest challengers to Martins, but Artur Leclerc took full advantage of Pourchaire running wide into Village to grab P3 at the restart. Doohan was making good progress, putting fine moves in on both Clement Novalak and Iwasa through Stowe in successive laps.
The battling trio behind him allowed Martins to pull out a gap and he only needed to gain a few more seconds to overcome his five-second penalty that would be applied post-race. Those on Softs were starting to struggle with five laps left, and Pourchaire was all over Leclerc for P3. The Frenchman eventually got by into Stowe on Lap 25.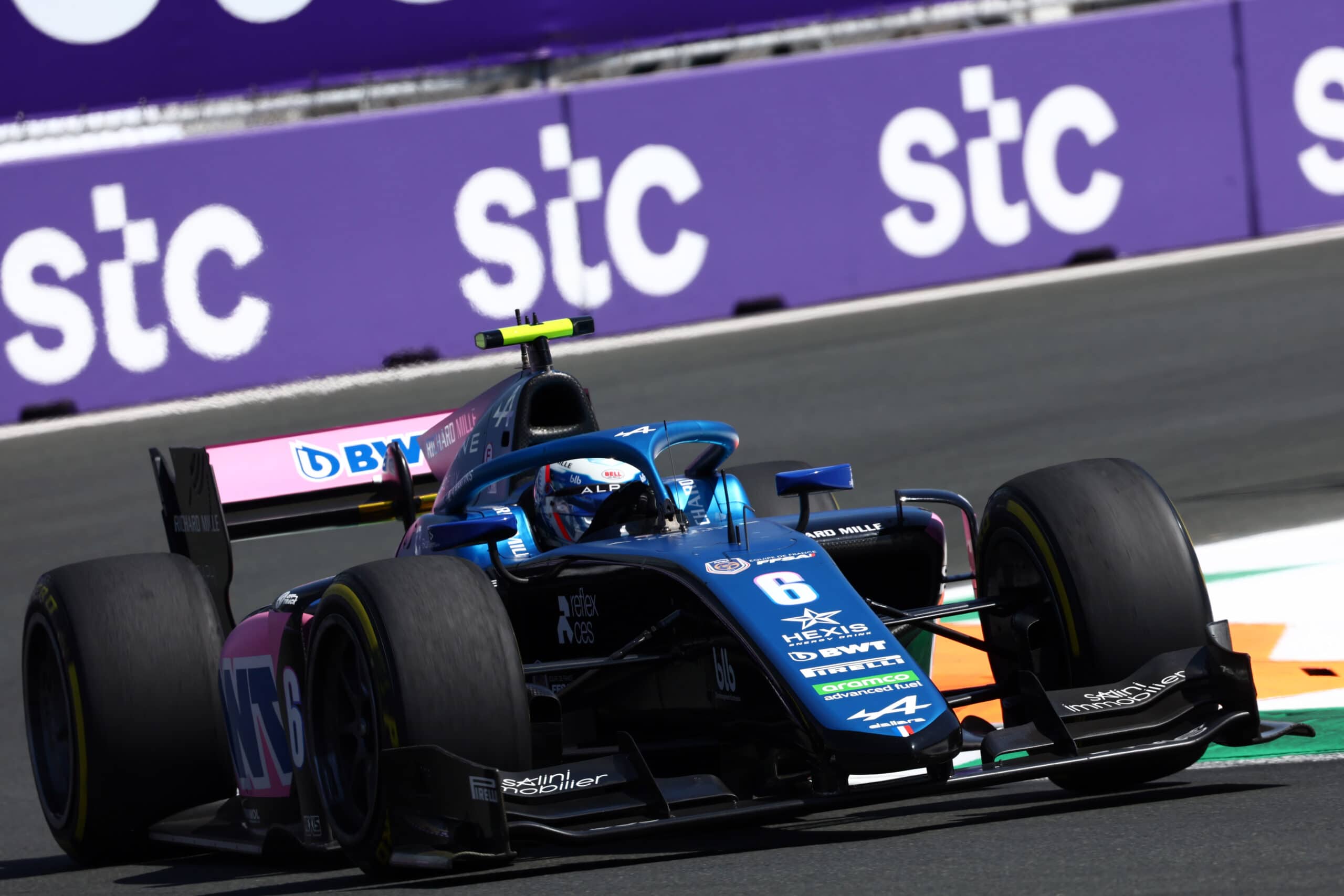 Roy Nissany, Daruvala and others were given pit-lane speeding penalties for the melee in there under Safety Car. Leclerc continued to struggle, locking up spectacularly into Brookland and dropping to sixth. In the end, Martins won by seven seconds, Maloney didn't have the pace to stay close enough to Martins to win his first F2 race.
Post-race press conference
After such a complete performance, I asked Martins why he's so good around Silverstone. Surprisngly, he said that this track doesn't suit his driving style especially well compared to other circuits:
"I don't think it's [Silverstone] suiting me especially [well] but I will say I did a really good preparation for this one. I will say that I've been very strong here in the championships. This one, I don't know, I was just enjoying the weekend. Obviously, driving in Silverstone has always been special with the fans and the layout of the track, I really love it.
"I love high-speed corners and I love the complexes into Turns six and seven, the chicane, all of those things you need to actually think about your line and your approach into those corners. I didn't change my approach much, I changed my mindset, I don't think it's suiting me especially well.
"I was enjoying every time, every lap on track, especially today starting on pole and with all the fans around. I think the car was also working really well and we maximised it as a team and as a person too. The next three rounds, I think I'll enjoy racing."
Full classification
Pourchaire closed the gap at the top of the championship to Vesti with a solid P3. Doohan had another good day up in P4, with Iwasa fifth.
| | | |
| --- | --- | --- |
| Pos. | Driver | Time |
| 1 | Victor Martins | Leader |
| 2 | Zane Maloney | +2.0 |
| 3 | Theo Pourchaire | +4.7 |
| 4 | Jack Doohan | +6.6 |
| 5 | Ayumu Iwasa | +12.6 |
| 6 | Oliver Bearman | +18.2 |
| 7 | Jehan Daruvala | +18.9 |
| 8 | Enzo Fittipaldi | +18.9 |
| 9 | Artur Leclerc | +24.1 |
| 10 | Jack Crawford | +24.5 |
| 11 | Juan Manuel Correa | +27.9 |
| 12 | Roy Nissany | +29.7 |
| 13 | Clement Novalak | +30.6 |
| 14 | Brad Benavides | +30.9 |
| 15 | Dennis Hauger | +32.9 |
| 16 | Isack Hadjar | +34.5 |
| 17 | Richard Verschoor | +34.6 |
| Ret. | Kush Maini | Collision (Lap 15) |
| Ret. | Ralph Boschung | Collision (Lap 15) |
| Ret. | Frederik Vesti | Collision (Lap 11) |
| Ret. | Roman Stanek | Collision (Lap 11) |
| Ret. | Aumery Cordeel | Collision (Lap 6) |