Formula One has never been more popular around the world, with motorsport's greatest test drawing more and more fans to the thrills and spills of high-speed racing. In the U.S. alone, viewing figures increased by 40% in 2021, making it more popular in America than at any other time in its history.
In total, it is estimated that Formula One added a staggering 73 million fans across the globe last year, thanks in part to the popular Netflix series 'Drive to Survive' and the World Championship going down to the wire. This boom has seen an inevitable spike in people looking to spice up the action by having a bet on races, so if you're new to Formula One and want to give it a try, then here's our handy guide to betting on Grand Prix.
Find a Sportsbook
The first thing you need to do is sign up with an online sportsbook. The best sites will offer odds on multiple sports, have great customer service and are safe – ensuring your money and details are protected.
Keep your eye out for promotions and signing-on bonuses, then follow the simple steps to register your account. Once that's done, you're on the starting grid and ready to make a bet, so let's look at the different betting markets available.
Types of Bets
There are a wide variety of bets available in Formula One, all of which have their own unique benefits. Here are some of the most common markets available.
Outright Betting
In outright betting you place a bet on who you think will win a specific Grand Prix. Sportsbooks will offer a variety of odds for each driver, and you simply choose who you think will cross the line first. This is the most straightforward wager around and a good place to start if you're new to F1 betting.
Another great bonus about Formula One is that the odds are usually better compared to other sports as races can be predictable. Crashes, poor weather, mechanical failures and sheer bad luck can all change the result in an instant.
Live Betting
In-race betting is a great way to enjoy Grand Prix, and can often maintain your interest to the end of the race. A Grand Prix is constantly changing thanks to pit stops, crashes and the weather, and many teams have cars on different strategies depending on the circuit. All of which means there are often opportunities to make a great bet as situations change.
If you think someone is pitting too early or they're on the wrong tyres, or maybe you just think it's going to rain. React quickly enough and you can grab yourself some great odds and get ahead of the game.
So, pay attention to the race commentary, keep an eye on the clouds and listen out for the in-car radio for clues, and you may just be on to a winner.
World Champion
This season-long market involves picking the driver who will win the World Championship. This is similar to picking an outright race winner, the only difference is that you're betting on the whole season, not just one Grand Prix.
The World Champion odds can change significantly throughout the season as teams add updates to their cars and mechanical failures take their toll on results. Over 22 races, sometimes reliability wins over speed.
Constructors Champion
Instead of picking the championship-winning driver, here you're deciding which racing team will win the Constructors Championship. Checking out the previous year's results is usually a good way of working out who the favourites will be.
Victories in a season
Another popular market is working out how many race victories a driver will achieve in a season, with many sportsbooks making it a little easier by not requiring you to pick an exact number. It's a great way to keep your interest throughout the entire Grand Prix schedule and often provides excellent odds.
Qualifying
One of the key parts of any race is qualifying, when drivers try and achieve the quickest time around the track in order to start the race as high up the grid as possible. Qualifying is also a great chance to have a bet on who you think will start the race in pole position.
Lots of things can come into play when working out the favourite, with weather conditions, the type of track, crashes, and mechanical issues, all potentially playing a part in deciding the grid. This means there's a chance to pick up some great odds, especially if you do your research and keep an eye on what's happening.
The 2022 Formula One World Championship consists of 22 high-octane races, ending with the Abu Dhabi Grand Prix at the Yas Marina Circuit on the 20th of November. With the drivers and constructors' championship as close as ever this year, there's plenty of great action still to come.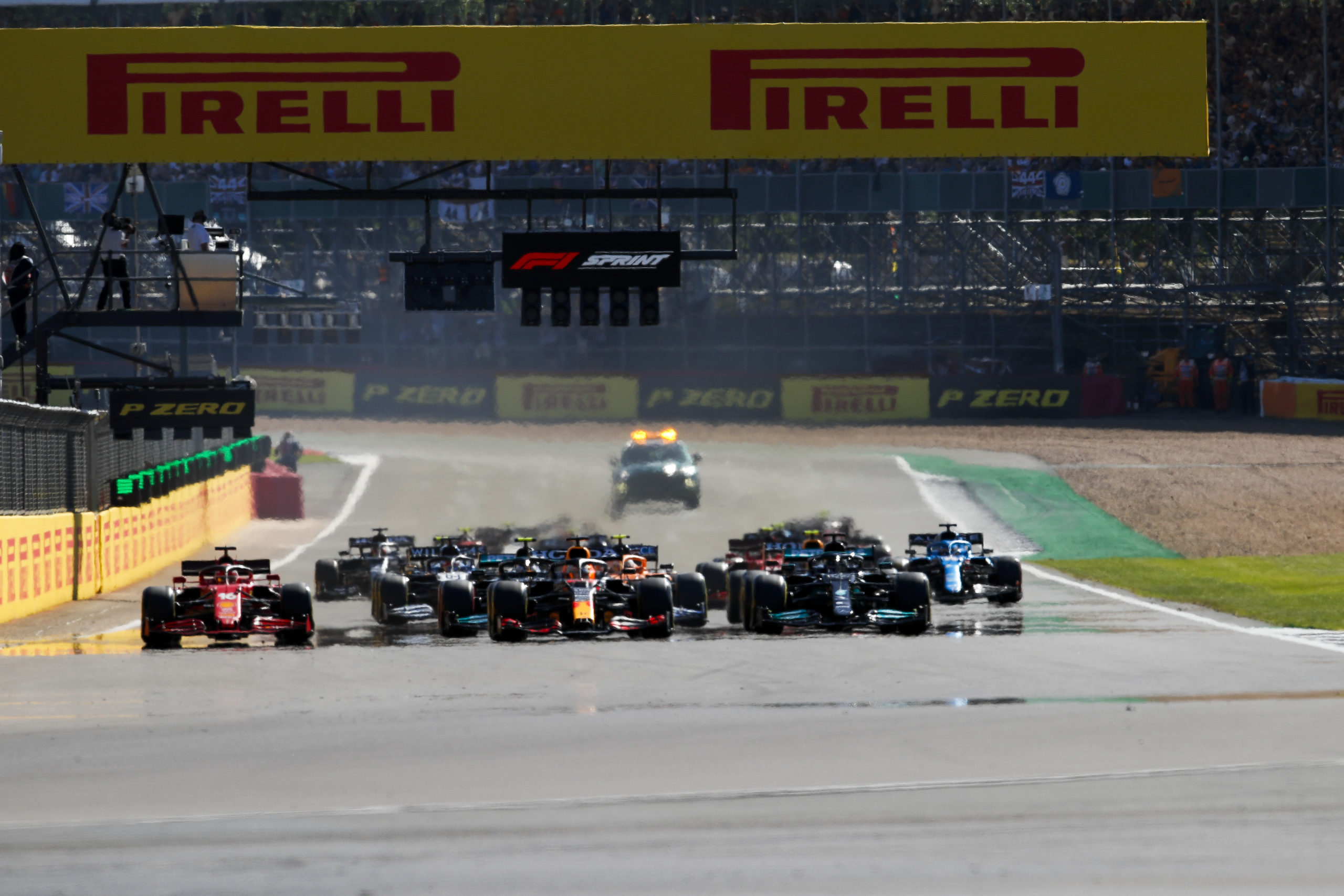 Formula 1 returns to the venue of the first ever ...