This is the final article in a three-part series by Amelia as part of Women in Motorsport Month.
Part 1: Women In Motorsport Month: How Does Misogyny Present Itself In Motorsport?
Part 2: Women In Motorsport Month: Misogyny And Fan Culture
Feminism is defined not only by the acknowledgement of gender inequality, but also by the belief that this is not natural and can be changed. We have so much to celebrate right now; so much change is coming and so much change has already been achieved.
I asked some of the leading women in the online community about what we have to celebrate in relation to women in motorsport.
We need to celebrate as many women as possible, to let people know that women ARE in these roles, however hidden they are. There are drivers whose faces we see, but there are also engineers and press officers and people in marketing who are women, who we don't see. I think that we need to raise their voices and images to celebrate, as well as initiatives like FIA Girls on Track events, W Series and Iron Dames.
Jodie
'We can celebrate that more female engineers are being shown, and more women are getting involved in commentating, as well as W Series being successful alongside the F1 calendar. DTS is also bringing in more female fans, allowing the sport to reach these fans it wouldn't normally reach.'
Charlotte
'Susie Wolff is such a trailblazer for women in Motorsport, but apart from her, we don't see many women in high-level leadership positions. Ruth Buscombe and Bernadette Collins are both heads of strategy at Alfa Romeo and Aston Martin respectively, who we see on the pit wall every week. Mercedes are also great at rotating podium duty, so we see some of their female team members on the podium, which is really crucial for increasing visibility and representation.'
Alice
'There have been some huge successes with W Series, the Richard Mille team in WEC. One of my personal idols is Charlie Martin, the only trans woman to ever race in the Britcar championship in the UK.'
Elodie
'We can celebrate W Series for sure, and #WomenInMotorsportMonth. W Series, as well as the FIA Girls on Track initiatives, are not perfect, and they're not viewed as something positive by a lot of people, but it's still something, and definitely better than nothing, especially for younger girls. WIMM is really important, since we can showcase and get to know so many of the women that work in motorsport.'
Giota
'I think W Series is awesome, and I have loved watching it. In addition, the growth of social media has allowed young women drivers to gain attention, such as @zoeyeracing on TikTok, which helps other young women and girls see more representation. I also very firmly believe that there is a history of women in motorsport that we can celebrate – we just have to widen our eyes beyond F1. F1 isn't the only motorsport worth paying attention to. Women have been racing for decades, but unfortunately F1 has remained so firmly gatekept (due to its insane amount of financial barriers) that we haven't seen a woman competing in F1 yet.'
Grace
'The work of initiatives like the W Series has done so much in recent years, and increasing visibility has created more role models for young women, but there is still more work to be done to make sure we have real representation and that young people can see someone who looks like them. That also needs to be intersectional – BIPOC women have much less representation at the moment, and we need to make sure that change continues in order to create a more diverse and inclusive future for our sport.'
Guests
Jodie @formulawah on Twitter; "I would like to work in the media side of F1"
Charlotte @purplesector50, @fseries__, @charlotte_lines on Twitter; "I am a social media content creator for PlanetF1 and want to work for a motorsports team."
Alice @alicewheels on Twitter; "I am an aspiring race engineer"
Elodie @ElodieGP on Instagram; "I aspire and am working towards working in motorsports (not necessarily F1) as a journalist or working with digital media."
Giota @seimeiseb on Twitter; "I want to be a race strategist"
Grace @gwaceb on TikTok; "I am just a fan!"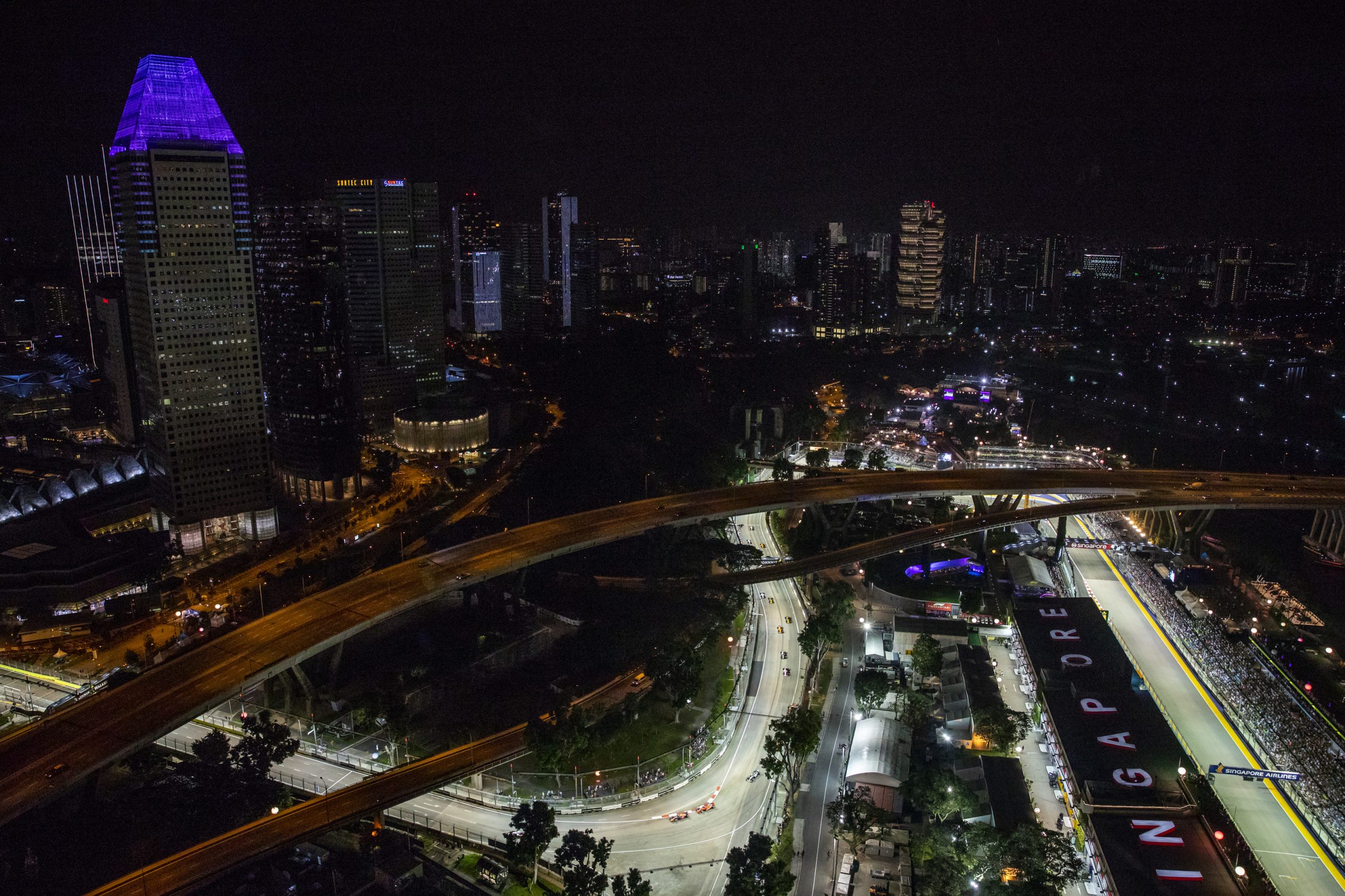 Formula 1 has today announced that the Formula 1 Singapore ...