Max Verstappen currently has the world in the palm of his hands. At the age of only 26, Verstappen is already one of the most successful sportspersons on the globe. He has already etched his name in Formula 1 history and is currently in the midst of one of the most dominant spells that the sport has ever seen. His current run is reminiscent of what Michael Schumacher and Lewis Hamilton achieved in their dominant heydays.
Verstappen has already won three consecutive drivers' world championships, has broken numerous records, and will likely break many more before he hangs up his boots from the F1 grid. He already has the opportunity to become the most dominant racer ever in Formula 1, and it won't come as a shock to anyone if he accomplishes this feat, given his drive and determination to always be at the top of his game. If you're looking to get in on the excitement of Formula 1 and make the most out of Verstappen's incredible run, you might want to consider checking out the F1 betting sites for a chance to elevate your race day experience. 
His records and success continue to inspire many and will continue to do so in the years to come. In this write-up, we will take a look at some of Verstappen's staggering records and impressive feats, that make him such an inspirational figure in the world of Formula 1.
Youngest F1 driver on a race weekend
Max Verstappen was always destined for greatness, being a prodigious talent and the son of a former F1 racer, Jos Verstappen. A young Max excelled on the karting circuit and then Formula 3. His talents were spotted at an early age and he was quickly snapped up by Red Bull to blend him into their system. In 2014, Verstappen was handed a start in the Japanese Grand Prix practice session in Suzuka, replacing Jean-Eric Vergne, by Scuderia Toro Rosso. This was done to give him a taste of Formula 1 ahead of his full-season debut in 2015. At the age of 17 years and 3 days, Verstappen would become the youngest-ever participant on an F1 race weekend.
Youngest F1 racer
Verstappen would make his full debut the following season in 2015 at the Australian Grand Prix. At the age of 17 years and 166 days, he would become the youngest driver in the history of the sport. He went on to show remarkable maturity in his maiden race at such a young age, driving in the ninth position for long spells in Melbourne and looked on track for a points finish before an engine failure led to a disappointing end to his race.
Youngest F1 racer to win points
Verstappen did not have to wait long to seal his first points in F1. This would come in 2015 in the Malaysian Grand Prix at the Sepang International Circuit. Verstappen would finish seventh in Sepang in his Toro Rosso and at 17 years and 180 days, he became the the youngest F1 racer to score a points finish. 
Youngest F1 race winner
After a string of impressive performances in 2015, it was only a matter of time before Verstappen earned a promotion and a call-up to the main Red Bull team. Though he still started the 2016 F1 season in the Toro Rosso, Verstappen was soon called up to the Red Bull team ahead of the Spanish Grand Prix at the Circuit de Catalunya in Barcelona, replacing the struggling Daniil Kvyat. And it proved to be a memorable debut. 
Verstappen would start the race in the fourth position and with Nico Rosberg and Lewis Hamilton colliding upfront at the start of the race, Verstappen would take the lead in the 13th lap after a pit stop. Verstappen would then be flawless for the remainder of the race, winning the Spanish Grand Prix on his Red Bull debut. At the age of 18 years and 228 days, Verstappen became the youngest race leader, the youngest racer to finish on a podium, and most importantly, the youngest racer to win an F1 race!
Breaking Lewis Hamilton's winning streak
Heading into the 2021 F1 season, British driver Lewis Hamilton, who drove for Mercedes, looked simply invincible. Hamilton won 7 consecutive world championships in 2017, 2018, 2019 and 2020. He also won 7 F1 world championship titles and a win in the 2021 season would have seen him overtake Michael Schumacher's record of the same number of titles.
But Verstappen stood toe-to-toe with an all-time great of the sport throughout the season, as the race for the championship went all the way down to the wire in Abu Dhabi. The two drivers were level on points heading into the final race of the season.
But Verstappen would simply not give up and seal a win in Abu Dhabi, overtaking Hamilton in the final few laps of the race, to clinch his maiden F1 Drivers' Championship world title.
This brought an end to Lewis Hamilton's dominant spell in Formula 1, while ushering in the Verstappen era. Verstappen also became the fourth youngest F1 world champion at the age of 24 years and 73 days.
Setting new records in 2022
After sealing his maiden F1 World Championship in a nail-biter in 2021, it was time for Max Verstappen to set his foot down and assert his dominance on the grid. The 2022 season truly showcased that a new boss in town had arrived and it was indeed the Max Verstappen era we were living in.
In the 22-race season, Verstappen only failed to win 7 of those, winning a staggering 15 races. This is the record for the most wins by a driver in a F1 calendar year. He beat the previous record set by Michael Schumacher (13), all the way back in 2004.
Such was Verstappen's dominance that he finished on 454 points, a staggering 146 points ahead of his closest competitor, Charles Leclerc of Ferrari. Verstappen did not even give anyone a sniff and defended his title in as dominant a fashion as possible. But this was only the start of what was set to follow in 2023.
Extending his dominance in 2023
If you thought that Verstappen could simply not replicate his 2022 dominance in the 2023 season, you were all wrong. The 2023 season is still ongoing but Verstappen is already setting all the records.
With 5 races to go, Verstappen has already sealed the 2023 F1 Drivers' World Championship, with an impressive 210-point lead over his teammate Sergio Perez. Such has been Verstappen's dominance that no one has even been in the same league as him. There has been no challenge from one single driver on a consistent basis to threaten the Dutch maestro's dominance. 
Verstappen has already won 4 races in 2023, only one away from equalling his record of 15 race wins in a season. With 5 races to go and considering Verstappen's dominance, it remains a mere formality that the flying Dutchman will have another record to his name.
And with the brilliant setup he has around Red Bull, Verstappen will only continue to grow in years to come. At 26, Verstappen has still not approached his peak as an F1 racer, a fact that is staggering to believe. The potential with Verstappen is limitless and we could well be speaking about him as the greatest racer of all time in a decade's time, as he continues to inspire and break all the records.
Want to save this information for later?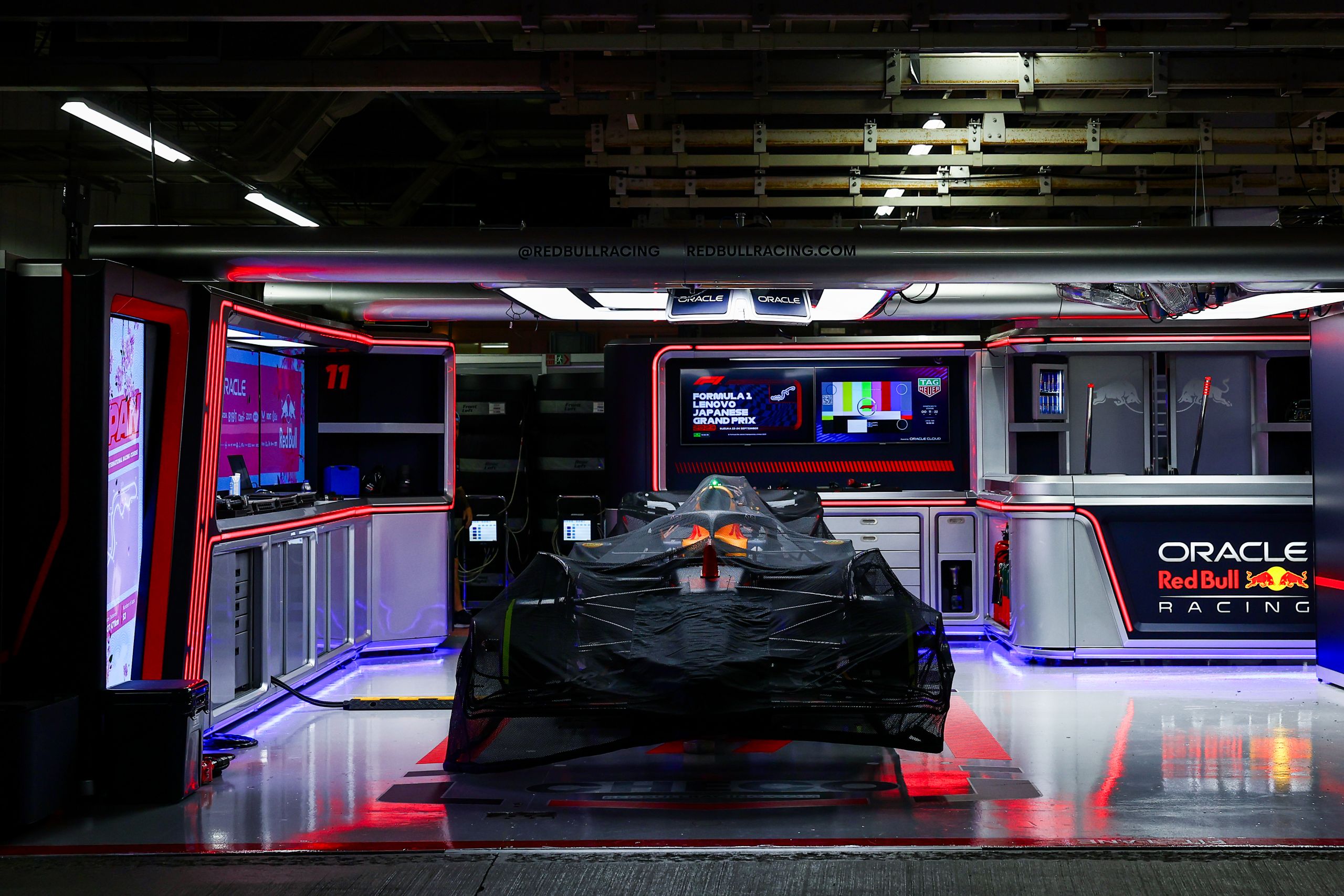 The roar of engines, the blur of speed, and the ...