Tyres are what we call the legs of just about any vehicle, motorized or not. But why are FORMULA 1 tyres shiny? Due to the moulds used by Pirelli in the manufacturing process, tyres come out shiny. As Head of Motorsport Mario Isola explains, this shine only lasts while the car traverses the pit lane, and is quickly scrubbed off.
"We are using new moulds that have chrome treatment. We tested that last year for the first time in Formula 2. 
"The reason why we introduced this technology is that especially the Hypersoft last year, and C4/5 [softest 2019 compounds] are very sticky and, when you vulcanise and cook the tyre, it's difficult for the mould sometimes.
"You see small imperfections of the thread because of this adhesion between the compound and the moulds. With the new moulds they are better. 
"They look nicer but in terms of technology it's better. That specification is the same as in Abu Dhabi, they are not different – just the surface, the finishing – is more shiny.
"It is something that out of the pitlane will not change anything.
"What could happen is that if the drivers fits a new set of tyres and they run slow laps, just because of the camber, they don't use the external side.
"So when they are back in the pit you will see the external side is still shining. But that is it," said Isola.
In motorsports, be it NASCAR, IndyCar or Formula 1, durable tyres are crucial in providing high-speed and high-adrenaline entertainment to teams, organizers and fans alike.
In Formula 1, teams have to be creative about everything. They come up with ways to go around regulations to improve their cars' and drivers' performance—and they have a method specifically for improving their tyres in and out of the track.
Tyre scraping refers to the process of melting the surface of a used tyre to expose a shinier and smoother surface of the tyre. This is crucial in making sure the layer of gum-like substance found on used tires is removed. Without doing this, grip lessens by a considerable amount. The additional layer also increases a tyre's weight and contributes to the overall weight of the car.
One more benefit of scraping the additional layer is it makes sure overheating is reduced, therefore reducing tyre degradation.
Who manufactures Formula 1 tyres?
Initially, several manufacturers supplied tyres to Formula 1 teams. Among them were Avon, Bridgestone, Continental, Dunlop, Englebert, Firestone, Goodyear, Michelin and Pirelli.
Avon provided tyres to Formula 1 for 7 seasons. For Bridgestone, it was 16; Continental, 3; Dunlop, 23; Englebert, 9; Firestone, 21; Goodyear, 35; Michelin, 14; and Pirelli, 29.
There were talks of Avon returning to Formula 1 in 2010 (they left in 1982) when Bridgestone expressed plans to leave the motorsport but seeing they never graced the racetracks for the next decade, it is obvious that talks didn't fall through.
Bridgestone supplied tires in Formula 1 since 1997, although the company one-off produced Formula 1 tires at the 1976 and 1977 Japanese Grand Prix for Japanese entrants such as Kazuyoshi Hoshino's Heros Racing and Kojima. At the end of the 2010 season, Bridgestone left the stage, making Pirelli the sole provider starting in 2011.
For more than a decade, Pirelli has been the sole tyre provider for Formula 1. They have been around since the 1950 Formula 1 season and until 1958. They then returned during the 1981 Formula 1 season side by side with Michelin, Goodyear and Avon, only to take a two-year break starting 1987 and return in 1989 to 1991. As mentioned, they returned again in 2011 and up to this day, they are still in the game.
No matter the reason for these manufacturers leaving Formula 1, it is still undeniable that they all had their fair share of Formula 1 fame through the years.
How many tyre compounds are there in Formula 1?
For each race, Pirelli provides the teams with three compounds out of five slick compounds and three colours. The range consists of C1, C2, C3, C4 and C5. C1 is the hardest, while C5 is the softest. Pirelli developed these compounds in order to achieve greater consistency in full-course racing. Additionally, there are two wet tire options: Cinturato Green intermediate and Cinturato Blue full wet tires.
Compounds play different roles in a race, and planning is essential to victory.
Tracks with the highest energy loadings require C1 tyres because they put the highest energy loadings through the tyres. Abrasive surfaces, fast corners, or high temperatures are common characteristics of these circuits. Tough and durable, this type of tyre compound doesn't heat up easily. It is also less prone to degrading over time.
The compound C2 is ideally suited for use at high speeds, at high temperatures, and under heavy energy loads. The tires of this compound are suitable for a wide range of circuits that differ quite a bit from one another. Adaptability is higher and there is a lot of flexibility in it.
A versatile compound at the middle of the range, C3 offers adaptability. Depending on the track, it can be equipped as the softest compound or the hardest compound. This is one of the most widely used compounds in Formula 1.
Circuits with tight bends and turns are best suited to C4. Because it warms up so quickly, it reaches its peak faster as well. Softer tyres, however, overheat more quickly than harder ones.
The C5 is the softest and fastest tyre in this range. It's best to use this tyre on circuits that require a tighter mechanical grip. As a result, the tyre lasts shorter than the others.
The most versatile tyres are the intermediates. They are best suited for tracks with no standing water and a dry surface. When travelling at 300km/h, the tire evacuates 30 litres of water every second. Several past races have shown that the compound enables a wide crossover between wet and dry tires.
In heavy rain, fully wet tyres are the better choice. Rather than grip, visibility is affected by heavy rain. At 300kph, these tyres can expel 85 litres of water per second per tire. During a heavy downpour, these tyres will also help you avoid aquaplaning.
Are Formula 1 tyres hard?
Formula 1 tyres are actually soft, even the hardest compound. They are designed soft to provide more grip during a race.
Since they heat up faster, softer tyres provide better gripping action. Formula 1 tyres heat up as a result of friction on the track surface. Sideways forces will cause the tire to slide as it grips the track around corners. Rubber becomes more malleable (sticky) and pliable after sliding.
As with the softer tires, hard rubber tires also become soft and sticky over time. While soft rubber tires tend to wear more quickly, they offer the best grip. Tires should always be kept at a constant temperature to avoid overheating and breaking down.
Will there be new tyres in the 2022 Formula 1 season?
For the first few decades of F1, wheel size and choice used to be very flexible, which might shock those accustomed to the sport's rigid, prescriptive rules. The shift to standard 13-inch wheels happened in the 1980s when road cars were still frequently fitted with 13-inch wheels, even if they were smaller and cheaper. To stop teams from fitting ever-larger brakes to the cars, the wheel size restriction was enacted.
The 2019 Formula 1 season debuted the tyres we still see up to this day—5 compounds in 3 colours and 2 wet tyres—and Formula 1 has used 13-inch tyres for decades. For the new season, however, the sport is switching to 18-inch wheels and low-profile racing rubber as part of a radical technical overhaul.
In terms of tire compounds, Pirelli will continue to offer three—a soft, a medium, and a hard—and we can expect them to be a bit stronger than the rubber that fans have seen in recent years. As before, the new tires will have 305 mm of tread width at the front and 405 mm at the rear, but the overall diameter will increase to 720 mm (from 660 mm). The contact patches will be slightly larger (and shaped differently).
Are there new tyre allocations for the 2022 Formula 1 season?
The new season will see a change in its qualifying rounds tyre allocation with the introduction of additional Sprint Qualifying rounds. The tyre allocation will be as follows:
A total of 12 sets of P Zero slick tyres per driver (instead of the usual 13 for the other Grand Prix) comprised of:
Six P Zero Red soft tyres
Four P Zero Yellow medium tyres
Two P Zero White hard tyres
Four sets of Cinturato Green intermediates and three sets of Cinturato Blue full wets. There will be an exception to this rule if the weather is wet during either Free Practice 1, Free Practice 2 or Qualifying. In case of wet conditions during Sprint Qualifying (on Saturday), an additional set of Cinturato Green intermediates will also be available.
The following are the possible tyre rules for the upcoming 2022 season, although there could be some further changes:
Free practice: In Free Practice 1, taking place for 60 minutes on a Friday, each driver must use two sets of tyres (of any compound) and hand back one set to Pirelli at the end of the session. In Free Practice 2, taking place for 60 minutes on a Saturday, each driver can use as many sets of tyres as they like within their allocation.
Qualifying: Only the P Zero Red soft tyre can be used, up to a maximum of five sets. Of these, one can only be used in Q3 (if a driver gets through). None of the drivers will be obliged to start a Sunday's Grand Prix on the tyre with which they set their best time in Q2. Instead, they have a free choice.
Sprint Qualifying: Each driver has a free choice of tyres. At the end of the Sprint Qualifying, they will return the set that has completed the most laps. Unlike the Grand Prix on a Sunday, there is no obligatory pit stop during the Sprint Qualifying. If it takes place in wet conditions, each driver must hand back a set of Cinturato Blue wet or Cinturato Green intermediate tyres after the race. Pirelli will replace these with an extra set of Cinturato Green intermediates.
Grand Prix: After starting the race on whichever tyres they like – with no need to use the tyre that set the best time in Q2 – each driver can run their preferred strategy, but the rule obliging them to use a minimum of two compounds and make at least one pit stop remains in place. The rule that each driver must keep back two mandatory sets nominated by Pirelli for the race also still applies.
Do Formula 1 tyres have anything in common with regular tyres?
You may not be surprised to know that regular tyres are so different from Formula 1 tyres. Having different purposes and functions, Formula 1 car tyres and regular road car tyres just don't have anything in common—this applies even to hypercar tyres.
Unlike Formula 1 cars, road cars need to be built to play an important role in transportation. They are designed to be long-lasting and adaptable to changing weather conditions. They are for the ordinary people—office workers driving through heavy traffic, mothers driving their kids to school, travellers braving heavy rains and hot summers. Road cars are engineered to withstand the ever-changing and evolving world. To better aid this function, road car tyres should be as durable.
On the other hand, Formula 1 cars are engineered solely for high-speed driving on race tracks therefore they are not restricted by any conditions that normally would govern the production of road cars. As a result, Formula 1 tyres are designed solely around performance.
Regular cars aren't built for high-speed racing, that's all.
What happens to used tires after the Formula 1 race?
When teams decide that the tyres can no longer be used, they return them to Pirelli. In its Green Technology program, the tyre company actually recycles used tyres. The program has existed since 2002.
A controlled process is used to shred and melt tires in their plant. The shredded tires are then turned into small rubber pellets. Fuels made from these pellets are used in the following industries:
– Electric, Utilities
– Industrial Boilers
– Cement Manufacturing
– The Paper and Pulp Industries
– Tire to Energy Facilities(such as Pirellis own plant)
The same method is used by tire manufacturers throughout the world.
What are the benefits of this process for our environment? Fuels made from tires are a renewable energy source that reduces our reliance on fossil fuels.
Last year, Formula 1 announced it would use 100% sustainable fuel for its next-generation engines. Their goal is to produce fuel that produces the same level of performance but emits zero carbon dioxide.
As a matter of fact, E10, which is 87-octane fuel with 10 per cent ethanol, will be used instead of high octane fuel in F1 cars this season. As of 2025, however, power plants will be required to use 100 per cent renewable fuel, which F1 claims can be created in a laboratory by combining elements from different sources. Fuel can also be derived from agricultural waste or algae, according to F1. In theory, the new fuel will be able to match the energy density of the gasoline used in Formula 1, allowing for the cars to operate as they normally do.
Since Formula 1 has taken such a major step, it should come as no surprise that their tyre provider is somewhat sharing the same vision.
Conclusion: Why are Formula 1 tyres shiny?
Well-engineered tyres are indeed a vital part of motorsports. But still, teams are creative enough to push it to the limits for optimal performance on the race tracks. As such, tire scraping is an essential practice to ensure that teams get the maximum use and performance of each set of tires.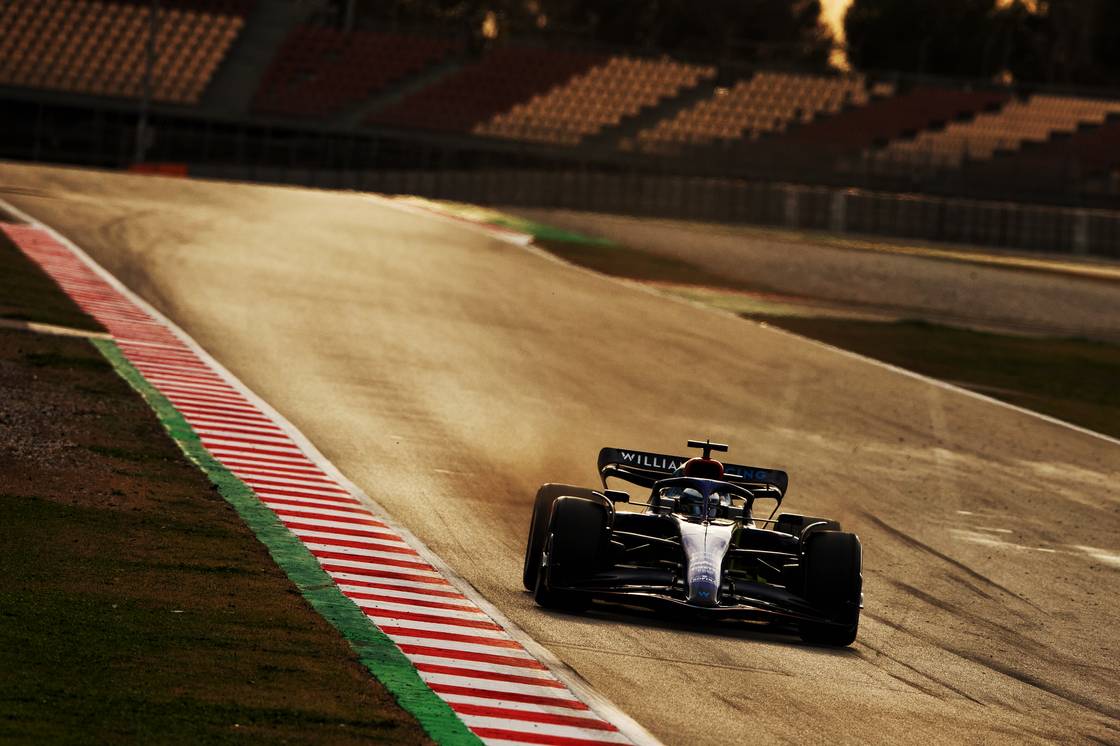 The 2022 FIA Formula One World Championship continues this weekend, ...