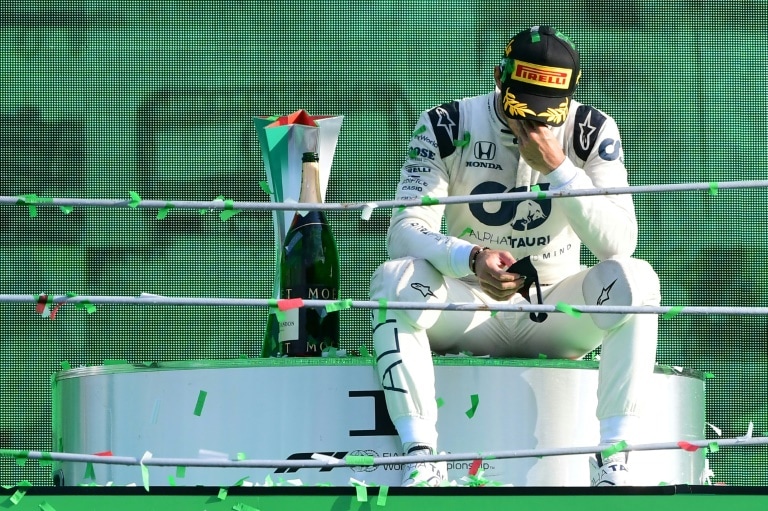 The 2023 Redbull dominance has been the cause of recent comparisons between the 2020 and 2023 F1 seasons. This is no surprise as the two seasons have given us possibly the fastest F1 cars ever; Mercedes' W11 and Redbull's RB19. Respectively, Mercedes and Redbull (so far) have shown obvious dominance, but which of the two seasons was more exciting is the question that is ramping up the fanbase.
2020 in F1 was a year unlike any other we've seen in a while. Covid-19 had just peaked, and while that meant that there would be no fans trackside, the sport still delivered. We saw delayed starts, driver swaps, new circuits, double-headers, a very competitive midfield, thirteen different podium placers, five different race winners and not one, but TWO surprise winners.
The 2023 season has just started, and just like 2020, it has had its own shocks; Aston Martin have shot their way up from 7th fastest last season all the way to 2nd fastest in 2023, McLaren and Mercedes are still struggling for pace and we can't forget the zero-pods concept that Mercedes had stuck with up until Monaco. But other than that, no one but RedBull have won a grand prix so far this season, and the only non-Redbull pole came from Charles Leclerc in Baku along with the sprint race win for him.
Formula One is called the pinnaccle of motorsport not only because the cars are blindingly fast and the drivers are the best in the world, but it is also because of the engineering and innovation in the sport. But with the cost cap, engineering is limited, and it couldn't have come at a worse time. These new regulations will take some getting used to for the teams, and they cannot explore too far without open funding, unless of course, you're RedBull and you got it right from the start. There is no denying the headstart the Austrian team have.
Much like Mercedes in 2020, Redbull are in a league of their own in 2023. It is expected that Redbull will win both the constructors and driver's title this year as Mercedes did in 2020, but whether the level of competition outside the top team will be anywhere near that of 2020s is what sets the ultimate distinction between the two seasons.
So far in 2023, we haven't had any exciting races. Even the chaos of Australia's Grand Prix doesn't justify for an exciting race. The race was chaotic due to decisions made in the stewards' room, not because there was brilliant racing.
2020 gave us a good amount of exciting races, right from the start. Yes, it was clear who the titles were going to, but we still got to enjoy the things that make Formula One so great; great racing, great engineering, legends turning up, underdogs proving their worth, and unpredictability.
Looking back at the 2020 season, F1's midfield has never been tighter. Not to mention, at some time during the season, there was one point separating Renault, McLaren and Racing Point. And at the end, seven teams scored podiums and four of them secured wins, with McLaren, Racing Point, Renault, Ferrari and AlphaTauri each having weekends where they scored more than 25 points. The 2020 season was one to watch.
The same cannot be said for year's season. It's predictable and lacks competitiveness. Red Bull have won the opening nine races, finishing 1-2 in four of them, and are expected to continue their 100% win streak every weekend – even with Aston Martin, Mercedes and Ferrari bringing significant upgrades in selective races. Something to point out; during both Lewis Hamilton and Sebastian Vettel's dominant years the element of unpredictability played a huge role. Going into a race weekend, it was not an inevitable conclusion that one of the two was going to win the race.
The dominance of RedBull would be easier to endure if the midfield gave us the nailbiting, at-the-edge-of-your-seat kind of competition. But it hasn't, and these new regualtions don't seem to be actually bringing the field closer.