Paul Aron is an exciting member of the Mercedes F1 junior driver set-up, Aron will complete the remaining races of the 2022 FRECA campaign before turning his attentions to F3 and the 2023 season with the PREMA team.
Aron's older brother is 2015 Italian F4 champion Ralf Aron, who currently is a team manager at Prema Powerteam.
What Formula Is Paul Aron In?
In 2020 Aron competed in the Formula Renault Eurocup, finishing 11th in the standings with one podium finish. In 2021, Aron continued racing in the category, now called the Formula Regional European Championship, and finished P3 in the standings with two wins and five further podium finishes, competing for Prema.
Aron currently sits third in the Championship on 176 points, with four victories and a further two podium finishes to his name in 2022.
What Age Is Paul Aron?
Aron is 18 years old and was born the 4th of February 2004.
What Nationality Is Paul Aron?
Aron was born in Tallinn, Estonia, in 2004. He first sat in a kart at the age of seven and soon caught the racing bug, never looking back. He joined the Mercedes junior programme mid-way through the 2019 season.
Is Paul Aron In F3?
Yes. PREMA Racing has confirmed that Paul Aron will make the step up to Formula 3 next season with the Italian team.
The 18-year-old has driven for PREMA almost exclusively since his single-seater debut in Italian F4 back in 2019.
Since then, he returned to the outfit for his Formula Regional European Championship by Alpine efforts in 2021 and '22, most recently achieving a P3 finish in the Drivers' Standings last season.
Team Principal Rene Rosin said that he had no doubt that Aron would be ready for the challenges that await in Formula 3 next season.
Hear From Paul Aron
"I am very, very happy, excited, and thankful to join a team like PREMA in the FIA Formula 3 Championship for the 2023 season," Aron said.
"They proved themselves year after year, always having three cars on top and showing great pace. I am delighted to spend another year with them, and I am confident they will give me the best possible package to fight for the win.
I am really looking forward to seeing what we will be able to achieve next year."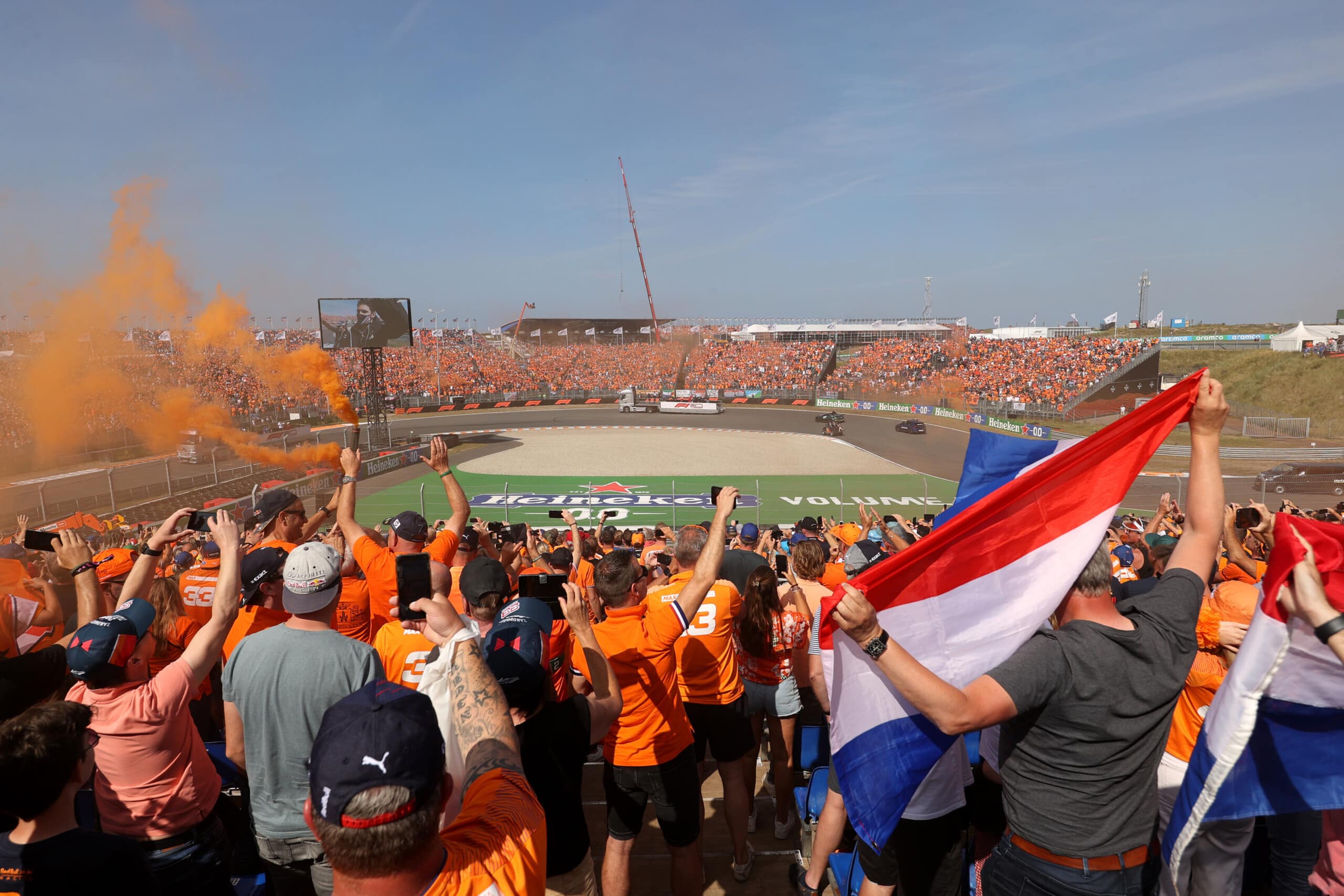 Formula 1 has today announced the Dutch Grand Prix will ...