Arthur Leclerc was born in Monaco on 14 October 2000, and is a member of the Ferrari Driver Academy. Leclerc is currently competing in the FIA Formula 3 Championship. Arthur is the youngest of the three Leclerc brothers, the youngest Leclerc won his first title in 2014 with the Kart Racing Academy championship. Four years later, in 2018, he competed in French F4 Championship and finished fifth. In the subsequent year, Leclerc competed in ADAC Formula 4 and finished third.
What Car Does Arthur Leclerc Drive?
Leclerc is currently competing in the FIA Formula 3 Championship with Prema Racing who he has raced with since 2020 completing 32 races to date in F3. He is the teammate of British driver Ollie Bearman.
Prema is a motorsport team from Italy, that has mainly operated in the FIA Formula 2 Championship and FIA Formula 3 Championship since 2019 as well as various junior championships. The team was founded in 1984. Prema has been a talent pool for Ferrari. As of 2021, 3 out of the 8 current drivers are part of the Ferrari Driver Academy.
Has Arthur Leclerc Won F3?
As of now Leclerc has not won the F3 Championship, although the Monegasque driver claimed his first victory in Formula 3 at the 2021 French, Paul Ricard circuit.
Arthur Leclerc finished the 2021 F3 season in 10th place with 79 points. Although Leclerc has seen improvements this season surpassing last seasons tally as he currently has 95 points and is 3rd place in the Championship.
Are Charles Leclerc And Arthur Leclerc Related?
Yes. Arthur is the youngest brother of the Leclerc family which includes 24-year-old Ferrari F1 driver Charles Leclerc who currently finds himself fighting for the 2022 World Drivers Championship. Lorenzo is the older sibling of the Leclerc family, although he doesn't currently compete in motorsport Lorenzo has always been a supportive member of his siblings' successes. During his younger years, Lorenzo Leclerc was also a keen kart driver but his prospects of becoming a professional driver were hampered by financial difficulties. He subsequently serves in a pseudo-management role for Arthur Leclerc.
Will Arthur Leclerc Make F1?
While there are no guarantees in Motorsport Arthur has all the tools required to be a success, Arthur will continue on his climb up the single-seater ladder this year by racing in the Formula 3 category. The younger Leclerc joined the series in 2021 and won two races during his debut season, as well as scoring a pole position at the Hungaroring.
Arthur has continued his progress with an impressive first half of the season in 2022, with steady point finishes and a superb win at the 2022 Silverstone British GP. Leclerc remains part of the Ferrari Driver Academy, as with his brother was on his rise to the top levels of Motorsport. Ferrari has a reputation for producing F1 talent as we saw recently with current Haas driver Mick Schumacher, who won both F3 and F2 with Prema racing before progressing to F1.
I believe that Arthur Leclerc will succeed in his journey to F1, combining the factors that he has the backing of motorsports giants Ferrari and the advantage of Charles being such a success. I have no doubt that with the right dedication that Arthur will be a huge success and go on to successfully win F3 and F2 before joining the big leagues in F1.
What do you think? Will Arthur Leclerc make it to Formula 1? Let us know in the comments!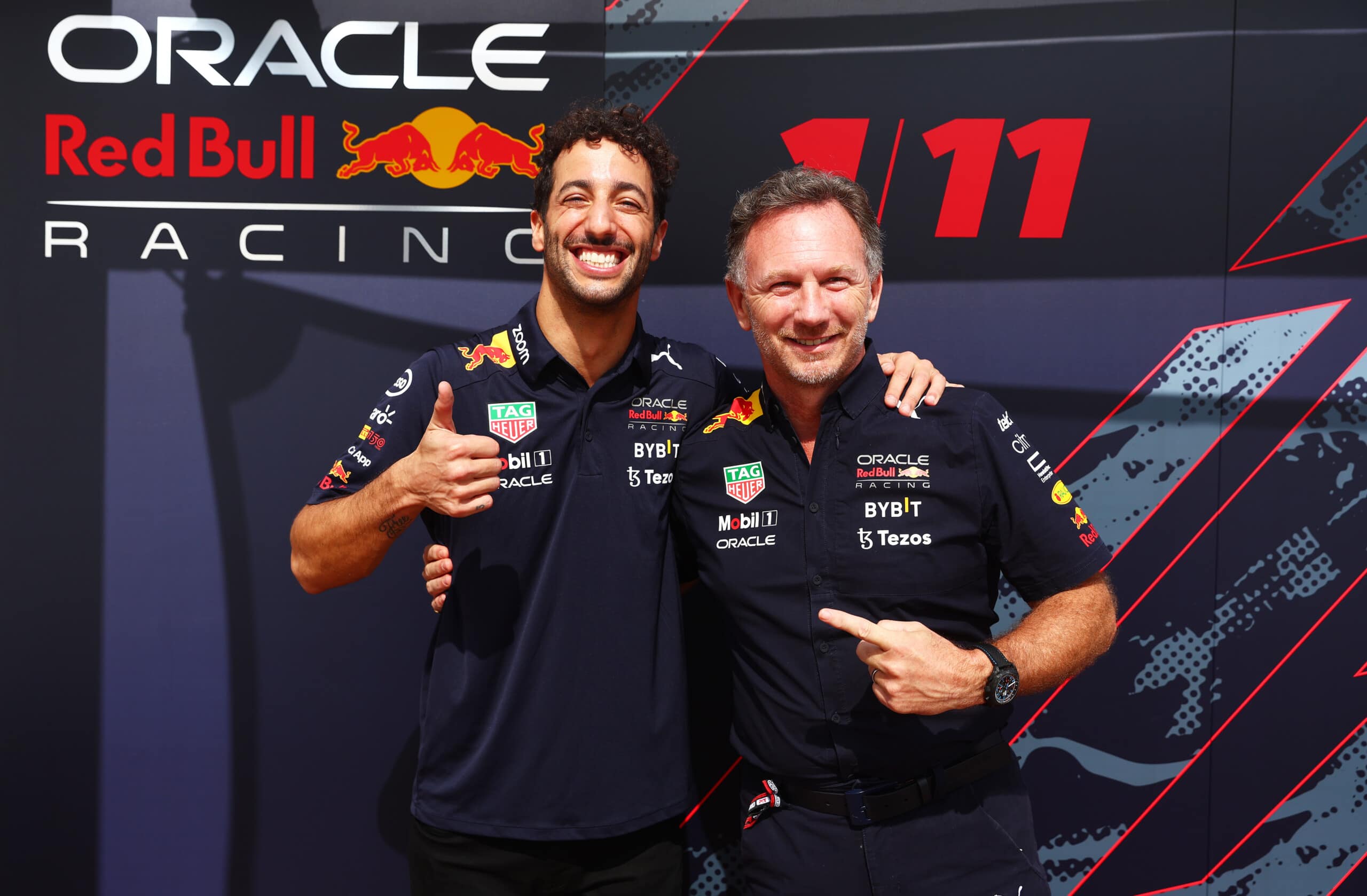 Oracle Red Bull Racing today confirms Daniel Ricciardo will return ...