Have you ever wondered which F1 drivers live in Monaco? Monaco is a small city-state in the south of France. It's also the second smallest country in the world – only Vatican City is smaller. The Principality of Monaco covers an area of 2km² and has a population of 32,908 (2017). The city itself, however, which is home to 30,970 people (2016), makes up just over half the size of Central Park in New York City.
Monaco is a special place for Formula 1 drivers. It's the most glamorous place in the world and there are several drivers that live here or even own houses here. There is a lot of privacy inside Monaco and sometimes it's hard to find out what some of the famous F1 drivers do when they don't race.
F1 drivers currently living in Monaco
A lot of F1 drivers, retired and active alike, have found themselves planting their roots in this beautiful and star-studded country, namely:
Lewis Hamilton
Valtteri Bottas
Max Verstappen
Charles Leclerc
Antonio Giovanazzi
Daniel Ricciardo
Alex Albon
Nyck de Vries
Paul di Resta
Nico Hulkenberg
Daniil Kvyat
Sergio Perez
Stoffel Vandoorne
David Coulthard
Nico Rosberg
Mikka Hakkinen
Gerhard Berger
Riccardo Patrese
Lando Norris, on moving to Monaco
"People do many things in life for money – this is just another one," said Lando Norris, who will move to Monaco at the end of 2021.
The 22-year-old British driver finished sixth in 2021 F1 Driver Standings, and the McLaren driver recently extended his contract with the team and says he wants to move to Monte Carlo, a tax haven, from his current location near the team factory.
"I just feel like I'm in a comfortable place at the minute to make this decision and spend the time to move over there. I can still see a lot of my friends, and my family are going to come over. So many things will remain exactly the same. It's just that I'm based in a different place. Maybe I won't get to play as much golf, which is probably the biggest downside. But there are a couple of places nearby that I can go and play and so on."
With that said, it may still be a curiosity to some why so many F1 drivers seem to have designated Monaco as the place to flock. Before we list down all the sensible reasons for these track rockstars, it is important to remember that the glamorous Monte Carlo has always been attracting the rich and the famous—not just F1 drivers.
Why do F1 drivers move to Monaco?
English is primarily spoken in Monaco
Unlike in other parts of Europe, English is primarily spoken in Monaco. And F1 is a sport with English as its language. Communications between drivers and teams are in English.
With this similarity, any language barrier that there might be in other places is eliminated which is very useful for F1 drivers.
Monaco is centrally located in Europe
With the exception of Africa and Antarctica, Formula One is a global sport that is held on all continents. Races are typically held two weeks apart.
Since F1 drivers travel so much, they need to be in a location where it is convenient for them to move from place to place.
Most F1 races take place in Europe and since Monaco is quite centrally located in Europe, this geographical location makes it easy for drivers to go around. Moreover, all F1 teams are based in Europe.
For this reason, F1 drivers ought to live close to the headquarters of their teams.
Monaco is a tax haven
Although not for everyone, Monaco's lax tax laws and policies make it a tax haven because of its relatively lax business and personal tax policies. Taxes on income, wealth and capital gains do not apply to residents. Moreover, no inheritance tax is levied upon direct heirs!
These tax rules mean that F1 drivers and anyone else living in Monaco get to keep all the money they earn from their salaries and sponsorship. Basically, any money that you earn, you get to keep.
This is a primary drive for criticisms that are targeting those who planned to move, expressed wanting to do so, and those who pushed through— like Lando Norris who thinks, "Of course, I'll understand and there's going to be some [criticisms] for sure. But people do many things in life for money. This is just another one."
Monaco has great weather all year round
The city of Monaco sits in the heart of the French Riviera, on the Mediterranean coast. The climate is generally mild and sunny all year round with an average temperature of 25 degrees Celsius.
Its location on the coast and its abundance of entertainment make it a great place to spend a hot summer. In addition, it is near the Southern Alps, a popular skiing destination. Therefore, the residents can enjoy the outdoors year-round.
Summers in Monaco are warm and dry, while winters are mild and rainy. Who wouldn't want to live a life in luxury in such a haven of good things all year-round?
Safety is great in Monaco
Monaco prioritizes safety which is evidenced by the high number of CCTV cameras they have installed all around the principality. There is also a high police presence and invulnerable bank security systems, making sure the famous and wealthy can live in peace and harmony.
Benefits of Living in Monaco
Monaco is a desirable place to live for many reasons. To expand on the reasons already stated above, listed below are just a few:
Exceptional health care.
— Monaco is known for its excellent healthcare system with high standards of care and a wide range of specialists. Employers and employees, as well as foreigners who are allowed to work in Monaco, contribute to the public healthcare system.
Zero income tax, capital gains tax, wealth tax, and inheritance tax for direct heirs.
— As mentioned above, Monaco levies no income tax on individuals. There is no personal income tax in Monaco, which is why a considerable number of "tax refugees" from other European countries have moved to the principality. Most of them are less famous business people.
Generally warm Mediterranean climate.
— Monaco is located in the French Riviera. This is why the residents can enjoy great weather all year round.
High police presence provides a very safe environment for residents and their families.
— Monaco's police are highly professional and have a constant presence, making it the world's largest police force per capita and per area. They are known for being Europe's safest square mile.
Northern Europe and the United Kingdom are close by.
Monaco has good local and international schools.
— In addition to international and local schools in Monaco, there are well known international schools in Nice, Valbonne, and Mougins, all of which are within 45 minutes of Monaco.
As mentioned earlier, English is widely spoken.
Nice Airport is 30 minutes by car and seven minutes by helicopter.
Within two hours of the city, there are ski resorts.
Gréolières-les-Neiges, Isola 2000, Auron and Valberg are amongst the favourites.
Residents are friendly and welcoming.
Monaco residents enjoy a friendly business environment.
A cosmopolitan international lifestyle.
Several major sporting events are held in Monte Carlo, including Formula One, Grand Prix Historique, and the Monte Carlo Tennis Tournament.
The Cote d'Azur, Provence, and Italy are right on your doorstep.
The entire year is filled with cultural events, music, and dancing.
Monaco's cuisine embodies the best of Europe.
International Forums on a regular basis.
Does George Russell live in Monaco?
George Russell currently rents a flat in a posh area of London, but he is planning on moving to Monaco.
Where does Sebastian Vettel live?
Sebastian Vettel lives in Switzerland. In fact, his personal life and privacy are so important to him that he requested the Canton of Thurgau to delete his online land registry data, so no one can go online and find out which properties he owns. A smart move, really!
Where does Pierre Gasly live?
Pierre Gasly lives in Milan, Italy, since 2019.
Which F1 Drivers Live In Monaco? – Conclusion
A higher-income earner might consider staying in Monaco for lifestyle as well as financial reasons. With the kind of income and assets that F1 drivers have, making Monaco their home is tax and commercially advantageous.
It has consistently nice weather, no taxes, and is located centrally in Europe. All of these factors make Monaco a favourite of F1 drivers.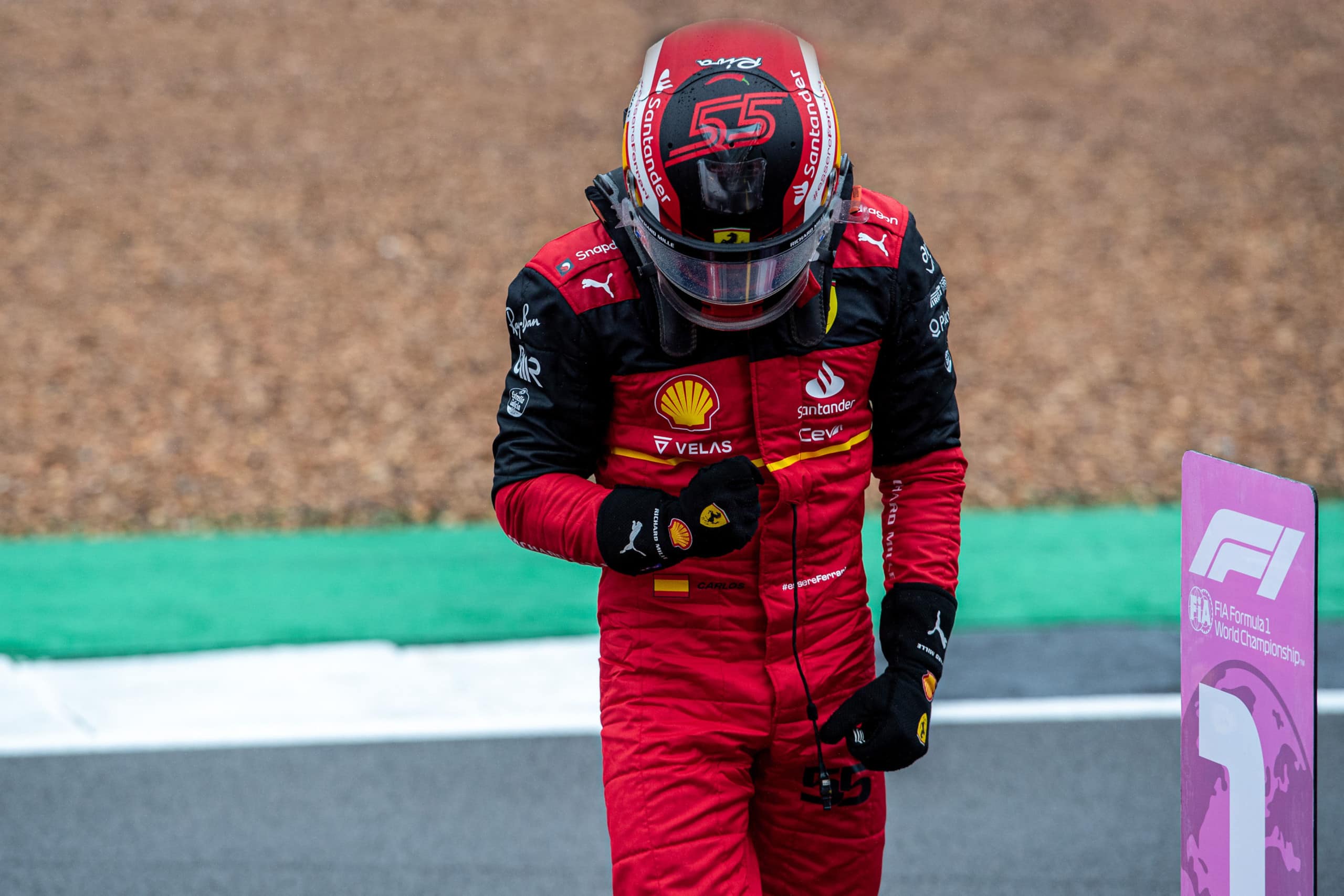 Friday's running was heavily disrupted by rainy weather, but dry ...