Have you just discovered the delights of F1? Switched TV services and want to know where and how to legally watch Formula 1 in the UK?
You're not alone!
Recent changes in F1 rules and how races are run has resulted in more exciting racing than we have seen in decades. We are seeing old fans returning to the sport and an influx of new fans, all wanting their F1 fix.
So where can you watch it?
Where to watch Formula 1 in the UK
You have a couple of options to legally access Formula 1 in the UK: Sky, NOW TV, and Channel 4.
Sky Sports F1
Sky signed a deal with Formula 1 for exclusive access to all live races and extra content and has a dedicated channel, Sky Sports F1.
This means Sky is the only source of legal F1 races but also means the quality of that content is exceptionally high.
Sky Sports F1 shows practice 1, 2 and 3, qualifying 1, 2 and 3, the full race and lots of pit lane action.
The quality of the broadcast is excellent. The presenters include a roster of former drivers Karun Chandhok, Johnny Herbert, Martin Brundle, Damon Hill, Anthony Davidson, Paul di Resta, Nico Rosberg and Jenson Button.
Sky Sports F1 costs £18 per month for existing customers or as part of Complete Sports for £25 per month.
You can watch F1 on your TV or stream to authorised devices.
NOW TV Pass
Another option is NOW, formerly NOW TV. The service is owned by Sky and has access to many of the broadcaster's exclusive content, including F1.
NOW offers two sports subscriptions:
Sports Day + Mobile Month Membership – 1 day's access to 11 Sky Sports channels plus mobile membership for £9.98.
Sports Membership + Boost free trial – Monthly access to the same 11 Sky Sports channels plus over 1000 hours of highlights.
Channel 4
Channel 4 shows free Formula1 highlights on every race but does not show live coverage. That is except for the British Grand Prix. 
The company behind it, Whisper, is owned by Jake Humphrey who used to present BBC's F1 coverage, David Coulthard and BAFTA-winner Sunil Pate.
Coverage is good with presenters including David Coulthard, Mark Webber, Lawrence Barretto and Lee McKenzie. But, Channel 4 doesn't get to cover anywhere near as much as we would like.
Official F1 TV Access
The official F1 website enables viewers to watch races, but not UK viewers. Because of Sky's exclusive contract, not even the official F1 website can show live streams.
If you live in the UK, you can access a ton of data using the Live Timing app but not races. You can also access documentaries and exclusive content and archived footage with F1 history on demand.
F1 history on demand costs £19.99 per year and Live Timing costs £2.29 per month.
If you live outside the UK, the TV Access app can stream live races.
How to improve your video streaming experience
If you stream Sky Sports F1 or any other F1 content, you want it to be a seamless experience.
Buffering is the bane of streaming, so try some of these tips to ensure you have a stutter-free streaming session!
Run a broadband speed test
Run a broadband speed test to see how fast your broadband is. If you're stuttering or experiencing buffering when watching online, this should be the first thing you do.
Allow the speed test to run and check the upload and download figures against the advertised speeds on your contract.
If the speeds are slower than you were promised – Follow up with your provider. ISPs are contractually obligated to provide as close to advertised speeds as possible. If your broadband is too slow, make sure your provider addresses it.
If your speeds are just slow – If the speeds in the speed test are slow but are what you're paying for, perhaps it's time for an upgrade. Check to see how much of your contract you have left and consider switching to faster broadband.
Lower the stream quality
Most video streams will have the ability to lower stream quality to minimize buffering. Depending on the service you're using, there should be a setting within the video player to lower quality.
Lower video quality means using less data, which should result in much less buffering.
Turn off other connected devices
If you live in a busy household, prioritising your stream during races could be all you need.
Request other members of your household avoid downloading files or other bandwidth-intensive activities until the race has finished.
Get a better WiFi signal
If you watch F1 on your phone or via WiFi, move to an area with a stronger signal to avoid buffering. Otherwise, consider using WiFi signal boosters to provide better coverage around the home.
Connect via ethernet
Ethernet is faster than WiFi, fact. If WiFi isn't working for you, connect to your router using an Ethernet cable. If you're nowhere near your router, consider using a powerline adapter or install Ethernet the next time you do any building work.
Want to save this information for later?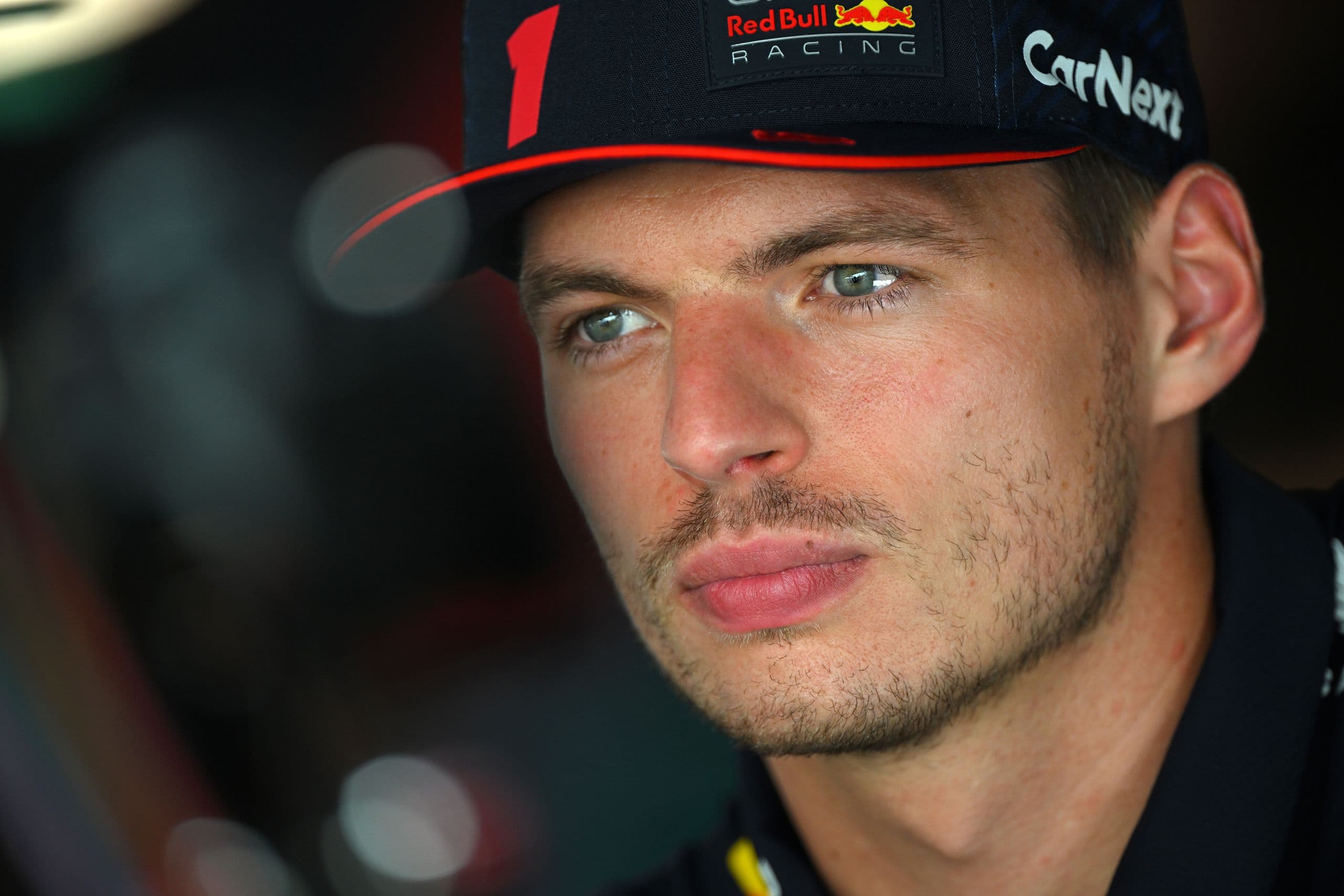 Why Max Verstappen deserves some respect, at the very least, ...