The Singapore Grand Prix offers an exhilarating experience for Formula 1 enthusiasts and visitors alike, as the city transforms into a lively hub of events and activities. At F1's original night race weekend, fans can expect adrenaline-pumping moments on the track and a plethora of off-track entertainment options throughout the weekend.
Visitors not only have the chance to witness fast cars racing down the iconic Marina Bay street circuit, but can also indulge in gourmet dining, exclusive parties, star-studded concerts, and iconic attractions. Combining the thrill of high-speed racing with the vibrant pulse of a cosmopolitan city, the Singapore Grand Prix offers a unique experience for fans and first-timers alike.
Key Takeaways:
The Singapore Grand Prix provides a thrilling racing experience and vibrant off-track entertainment.
Visitors can explore exclusive parties, concerts, dining, and attractions throughout the city.
Planning ahead for accommodations and accessibility makes time more enjoyable during race weekend.
History of the Singapore Grand Prix
The Singapore Grand Prix made its debut in the world of Formula 1 racing in 2008 becoming a hit with both fans and drivers. This race, held at the iconic Marina Bay Street Circuit, had the distinct honor of being the sport's first-ever night race. Its dazzling and unique atmosphere instantly set it apart from other F1 races with an unforgettable experience for attendees.
Off-Track Activities
Tourist Attractions
In between the heart-pumping Formula 1 action, take some time to explore Singapore's many tourist attractions. Visit the renowned Gardens by the Bay for a leisurely stroll among its iconic supertrees, or escape the heat at the nearby air-conditioned Cloud Forest and Flower Dome conservatories. History buffs can explore the multicultural neighborhoods of Little India, Chinatown, and Kampong Glam, while art enthusiasts can visit the National Gallery Singapore for a dose of culture. For those seeking a thrilling diversion, the Marina Bay Sands casino offers an exciting gaming experience. However, if Singapore's heat is getting too much, then gaming adventures at Casino Kingdom give you an opportunity to cool down in the house and play online.
| | |
| --- | --- |
| Attraction | Description |
| Gardens by the Bay | Iconic park with supertrees and unique conservatories |
| Cloud Forest | Mesmerizing indoor waterfall and lush vegetation |
| Flower Dome | Air-conditioned conservatory showcasing a wide variety of exotic plants |
| National Gallery | Museum housing an extensive collection of Southeast Asian art |
| Marina Bay Sands | Casino and luxury hotel with shopping, dining, and entertainment options |
Nightlife
Singapore has a vibrant nightlife scene that complements the excitement of the Grand Prix. After the day's races, unwind at chic rooftop bars such as 1-Altitude or CE LA VI for stunning views of the city skyline and Marina Bay. Club visitors can dance the night away at renowned establishments like Zouk and Attica. For a more laid-back experience, explore the bars and pubs at Clarke Quay, or catch a live performance by local or international acts at various Grand Prix-related events around town.
Exploring Local Cuisine
Singapore is well-known for its diverse and delicious local cuisine. City visitors during the Singapore Grand Prix can indulge in a variety of dishes that represent the fusion of Chinese, Malay, Indian, and Western cultures. Head to popular hawker centers like Lau Pa Sat and Maxwell Food Centre to try iconic dishes such as Hainanese chicken rice, laksa, and chili crab. For a more luxurious dining experience, consider trying out the exquisite offerings at restaurants in the iconic Marina Bay Sands complex.
Racing Experience
Best Viewing Spots
Singapore Grand Prix offers a unique night racing experience at the Marina Bay Street Circuit. Here are some of the best viewing spots for race enthusiasts who want to enjoy this event to the fullest:
Pit Grandstand: Located opposite the pit lane, this grandstand provides an up-close view of the pit stops, team garages, and the thrilling start and finish of the race.
Turn 1, 2, and 3 Grandstands: These grandstands are perfect for witnessing the intense opening moments of the race, as drivers jostle for position through the first tight corners.
Bayfront Grandstand: With the stunning Marina Bay behind it, this grandstand offers a picturesque backdrop and an excellent view of the cars speeding through the new Turn16/17 sequence.
Navigating the Circuit
Attending the Singapore Grand Prix involves navigating through the Marina Bay Street Circuit. Here are some tips to make your experience smooth and enjoyable:
Arrive early: To avoid the rush and secure a good viewing spot, be sure to arrive well in advance of the race start.
Public transport: Utilize Singapore's efficient public transport system, including the MRT and public buses, to reach the circuit. Several MRT stations, such as City Hall, Promenade, and Bayfront, are within walking distance of the various grandstands.
Circuit map: Familiarize yourself with the circuit map to identify key access points, facilities, and your chosen viewing spot.
Food and drinks: While there are food and beverage options available within the circuit, you can also explore the nearby eateries and bars in the city during breaks in the action.
Accommodation and Accessibility
Hotel Recommendations
During the Singapore Grand Prix, visitors can stay at various luxurious hotels, some of which offer stunning views of the circuit. Top recommendations include:
Marina Bay Sands: An iconic architectural landmark, comprising three towers connected by a breathtaking rooftop infinity pool. Some rooms offer circuit views.
Raffles Singapore: A grand reminder of Singapore's colonial past, this iconic hotel provides a historic and luxurious lodging experience.
These five-star hotels are well-located for easy access to the F1 Singapore Grand Prix Circuit.
Transport Routes
The public transport system in Singapore is highly efficient and well-connected to the Grand Prix venue. Check some options for getting to and around Marina Bay Circuit:
MRT: The Mass Rapid Transit (MRT) system boasts several stations near the circuit, such as Raffles Place, City Hall, and Bayfront. Just a short walk from these stations will lead you to the Grand Prix.
Buses: Various public bus routes service the Marina Bay area, offering convenient options for traveling to the event.
So, consider using Singapore's public transport network to navigate the city and avoid traffic congestion during the Grand Prix weekend.
Essential Tips
Ticket Booking
Booking tickets for the Singapore Grand Prix in advance is crucial. Early bird offers usually start in advance of the race weekend, with prices for the events and activities increasing as the event approaches. Many people buy tickets just for the incredible concerts, which means three-day premium grandstand tickets can still be available closer to the event.
Safety Precautions
Safety is paramount during the Singapore Grand Prix. Attendees must follow all guidelines and regulations stated by the organizers and the venue authorities to ensure a smooth experience. Here are some general safety precautions to consider:
Stay aware of your surroundings and adhere to designated pedestrian zones.
Follow all signs, instructions, and warnings provided by event staff and safety personnel.
Remain vigilant, especially near the track, as high-speed racing can cause unexpected situations.
What to Do During the Singapore Grand Prix – Final Thoughts
The Singapore Grand Prix, F1's first-ever night race, is a highly anticipated event in the Formula One World Championship, taking place from September 15th to 17th, 2023. With the stunning backdrop of Marina Bay, the race offers a unique experience for both spectators and participants. While the main attraction is undoubtedly the high-octane racing action, there are numerous off-track activities and experiences to enjoy during the Formula One Singapore Grand Prix weekend.
From indulging in the city's diverse food scene to exploring its vibrant shopping districts and nightlife, visitors can easily fill their days before the racing begins. Singapore is renowned for its stunning beaches, so spending some time soaking up the sun and enjoying the waters is a must-do activity for those looking to unwind.
While it may be difficult to wait for the return of the Singapore Grand Prix each year, the vibrant city of Singapore offers a treasure trove of activities and experiences to keep visitors entertained. With its unique blend of culture, cuisine, and excitement, the 2023 Formula One Singapore Grand Prix promises to be an unforgettable weekend for racing fans and travelers alike.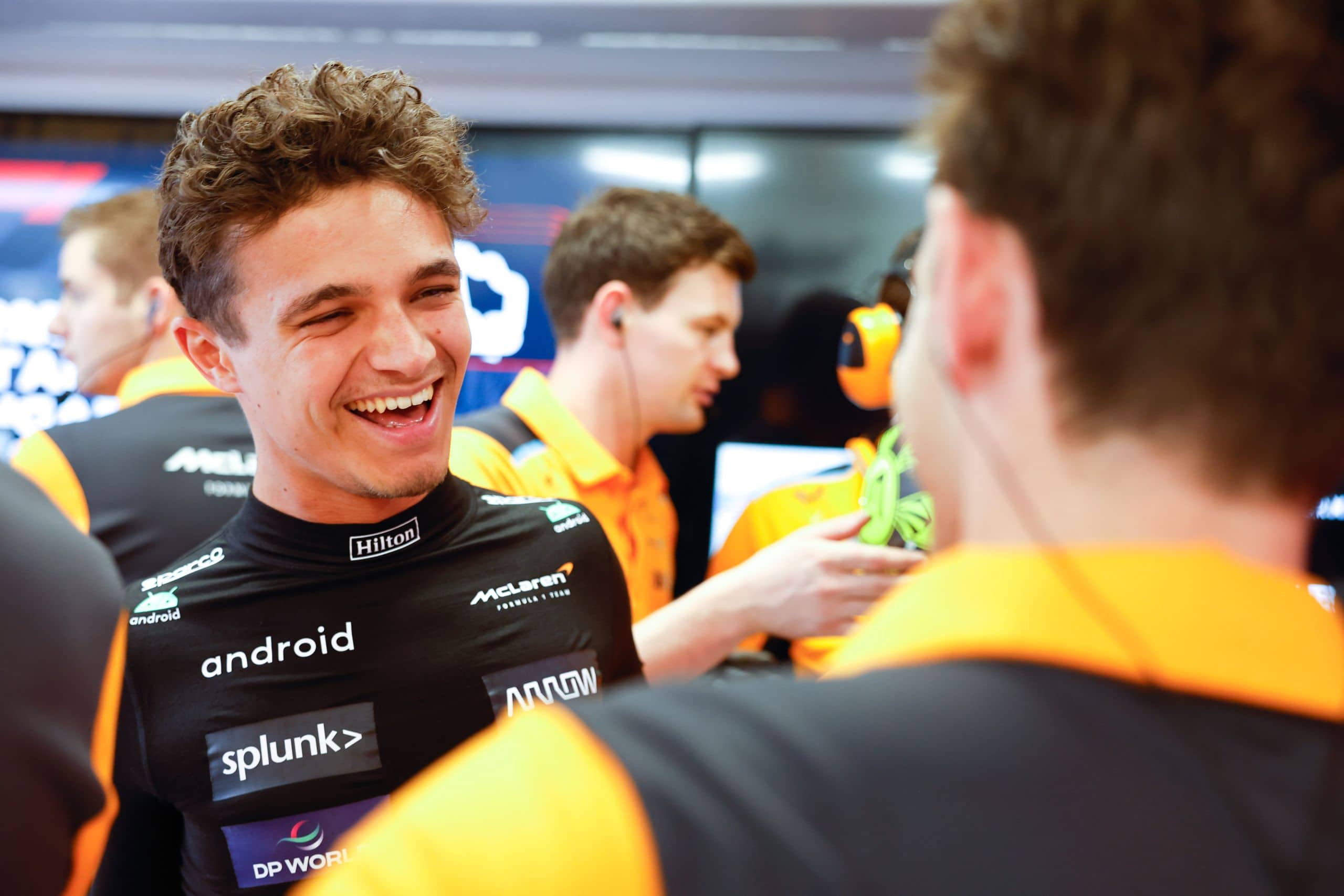 In the most recent times, Zak Brown, the top boss ...