Since 1929, the Monaco Grand Prix has been considered one of the most popular and respected automobile races in the world. The Monaco Grand Prix is a popular Formula One racing event held on the Circuit de Monaco in late spring each year. Not only are people heavily invested in the race itself, but they also are curious about the rich history of the race and as a result they want to find out more.
Indeed, one popular reason why many flock to the Monaco Grand Prix is due to its location. Not only can racing fanatics go to one of the most popular racing events, but they can also see what Monaco has to offer. For many, Monaco is the best destination on the calendar. Although it is the second smallest country in the world, there is plenty to do and see if you decide to visit Monaco. Firstly, the scenery is idyllic and perfect for those who are seeking a picturesque getaway. From the minute you enter Monaco you will be surrounded by rich beauty. Moreover, if you would like to participate in more energetic activities, there are many cycling routes to take. Col de la Madone, for example, is used by many professional cyclists training for major events such as the Tour de France. If you are seeking a relaxing getaway to Monaco, the country is known for its vast array of beautiful beaches which cater to all. For example, many people like to go to Larvotto Plage which is split into two sections – public and private. The public section is for anyone to visit as it is free. This means that visitors can plunge into the Mediterranean any time they want. They also have the option to participate in water activities.
Furthermore, some prefer to soak up the history and culture of Monaco and they do so by visiting the Oceanographic Museum. This museum is right beside the Monaco cliffs and rewards its visitors with a splendid glimpse of the Mediterranean Sea. It is a perfect activity for history and science fanatics as it has a history expanding over 100 years. There is also an aquarium attached to the museum with more than 6,000 specimens. Monaco is also well known for its high-end cuisine which combines the flavours of both Italian and French food. What is even more excellent about the activities in Monaco is that they are all in walking distance of one another and you can get to each activity in a short amount of time. This means that visitors can get to the luxurious shopping centres that decorate the streets of Monaco without needing transport. Le Metropole Shopping Center is one of the most famous shopping centres in Monaco as it is exquisite on the inside.
There are also plenty of luxurious places to stay in Monaco. For example, many choose to stay at places where there is a casino as gambling is one of the many reasons why Monaco is so popular. One popular establishment is Casino de Monte Carlo which has been in Monaco since 1863. Not only is it a site for gambling, but there are also several sources of entertainment. The casino offers numerous games including blackjack, roulette, poker, craps and more. Indeed, because blackjack is regarded as one of the most popular games at this casino, it is no surprise that many are turning to online casinos to play the same game. In fact, online providers have developed games like 'Super Stakes Blackjack' to match the experience of playing in venues like the Casino de Monte Carlo. This means that those who are a fan of Casino de Monte Carlo can get access to the same casino games from their mobile device. Furthermore, there will not be the same restrictions as there may be in the casino as this casino does not allow its own citizens to play. As they are banned from it, they may want to move their custom online instead. In addition to this, customers are rewarded with bonuses whenever they sign up to the online casino. They will also be able to choose from a better scope and variety of games as sometimes physical casino spaces can be limited in their choice of games. Owing to the fact that online casinos are in a virtual sphere, the number of games is virtually uncapped.
To conclude, The Monaco Grand Prix is a Formula One race and is one of the best reasons why both racing fans and regular individuals should visit Monaco. It is a unique event as the typical streets of the country flip into a racing track. Many people from all around the world make a point to go see it. This is possibly because the difficulty level of the circuit is one of the highest in Formula One. As well as this, many visitors to Monaco are enthralled by the other activities and sites to visit in the country. One of the most popular destinations is Casino de Monte Carlo, which attract tourists in large numbers every year. As a result, some spend a considerable amount of money while in the country. For those citizens who are banned from playing in this casino and those who cannot travel to Monaco, visiting online casinos is the perfect way to get the Casino de Monte Carlo experience from your own home.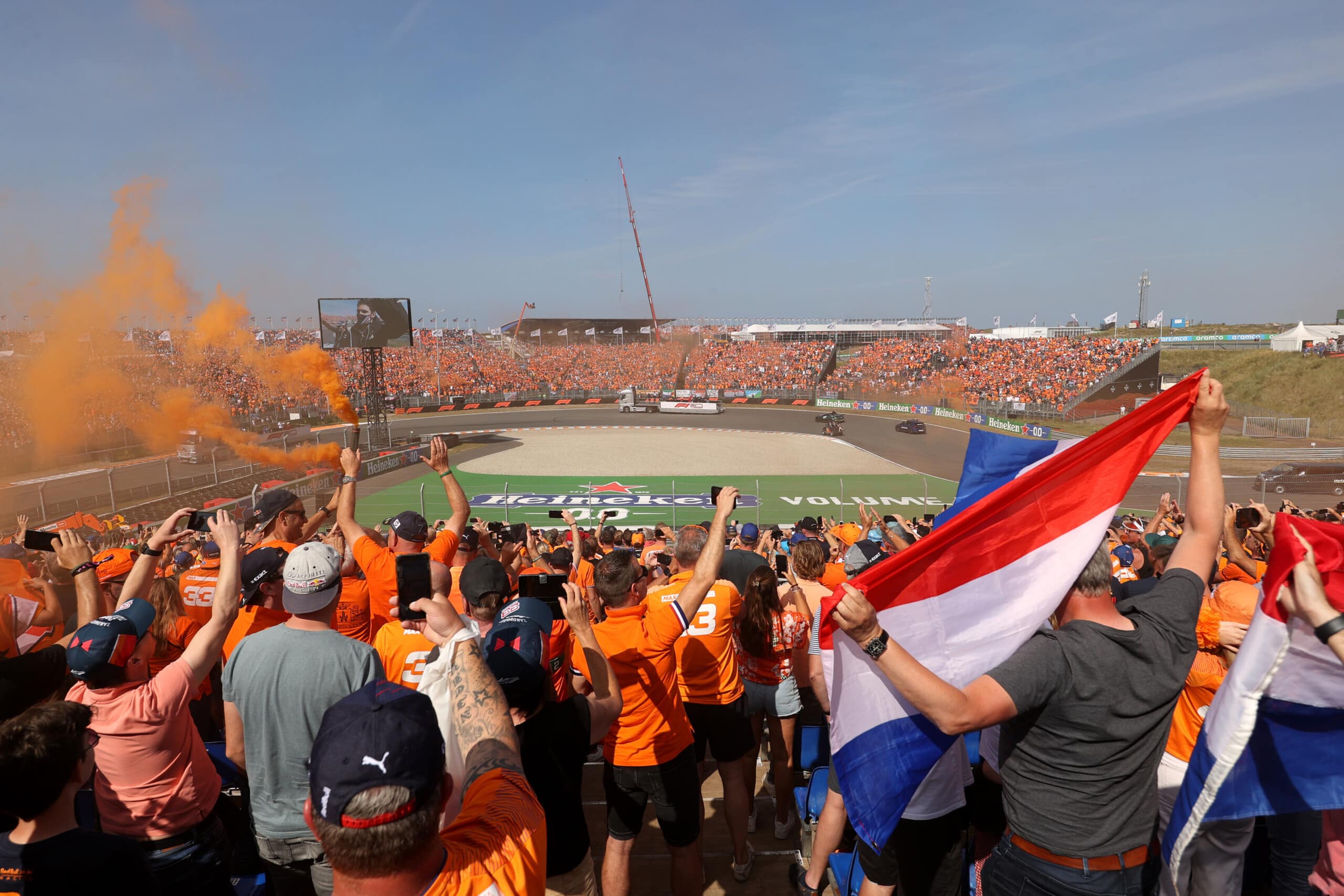 Formula 1 has today announced the Dutch Grand Prix will ...