F1 is one of the most intense and exciting sports in the world. It regularly provides huge levels of excitement across the season, with some of the most impressive driving you've ever seen. As is most often the case, the real tension takes place at the end of the season, as the title race hots up. Viewers have the ability to place bets on a big range of different aspects of each race. We've taken a closer look at what you can bet on and how it works.
Finding a way to bet
Obviously, before you can start betting on F1, you will need to find somewhere to place your wagers. This can be relatively difficult for some people due to the wide range of different betting options that are available. So, it's important to look over reviews to see which online casino and sportsbook will offer the best services for your needs. This means learning all about the different betting choices, safety measures and payment options that are available at the site. Once you've looked over these different aspects, you will be able to get started with placing your bets.
Getting ready to bet
Before you place your bets, you need to do a few things to get yourself up to speed. It's definitely a bad choice to make a bet without carrying out any research. This goes for any sport that you bet on, but it's even more important when betting on F1. Because there are a lot of different stats and metrics that can go into each race, you can get a slight advantage from researching these before you place any bets.
This means looking into things such as the success that each driver has had on that particular track, how they drive depending on the conditions, how they have performed in qualifying, and pretty much anything else that can relate to the end result. This will allow you to look for the value in the bets that are available and choose the best one for your needs.
For example, a lot of people placed a bet on Max Verstappen to win the F1 Championship this year. For a lot of people, the bet wasn't based on a guess – it was based on the data that said that he was the best value in terms of the winner. He offered the best odds to chances of winning ratio and therefore was the most sensible betting option.
While Lewis Hamilton had shorter odds, the better payout than betting on Verstappen offered meant that players could get a better return, even though there was just a small amount of chance of winning between the two drivers. This ended up paying off when Verstappen managed to win the Championship on the final day. Of course, it won't always work out that well. That's the whole point of gambling – it's not guaranteed. However, if you carry out your research correctly, then you will be able to increase your chances of making a profit in the long term.
Outright bets
This is the most common form of bet that players will come across. An outright bet is basically placing a wager on a single event that will take place. So, it could be a bet on who will win the Championship or who will win a single race. These bets are often carried out by players and are the ones you will see the most often.
They tend to offer the worst value. However, there are obviously times when this isn't the case, which is why players should look for other betting choices when looking for a bet to place.
Podium finishes
Placing a wager on a podium finish offers a little bit more scope than betting on an outright winner. A podium finish is obviously finishing in the top three positions. These bets will offer slightly lower odds than betting on an outright winner. This is because there's obviously more chance of winning the bet as it will pay out whenever the drivers finish in the top three positions.
Podium finishes are a great way to get a return if you're betting on a strong driver. Even if they have a bad race, you still have a chance of them sneaking onto the podium. It also means that players can wager on multiple drivers and get a better return. With so many drivers getting big wages, you can often use their pay packet as a good way to establish who is highly thought of by the different teams. This makes it easier to choose which driver you are going to back.
Accumulators/parlays
Depending on where you are in the world, these bets are either called accumulators or parlays. They are essentially what you get when you combine multiple bets into a single bet. This will create a higher odds bet that has higher risk. This type of wager has a higher risk because every aspect of the bet has to be a winner in order for it to pay out. So, if you place a wager on three drivers getting a podium finish as an accumulator, they would all have to finish in the top three positions in order for the bet to pay out. This would pay out significantly more than placing a bet on each driver to finish on the podium separately, but it does have much more risk in place.
The reason for this is that placing them separately means that if only two of the drivers finished on the podium, then those two bets would still pay out. In an accumulator, a single driver of your selection missing out on the podium would render the entire bet into a loser. As such, it's important to weigh up the risk before placing your bet. This is where the earlier research becomes so important.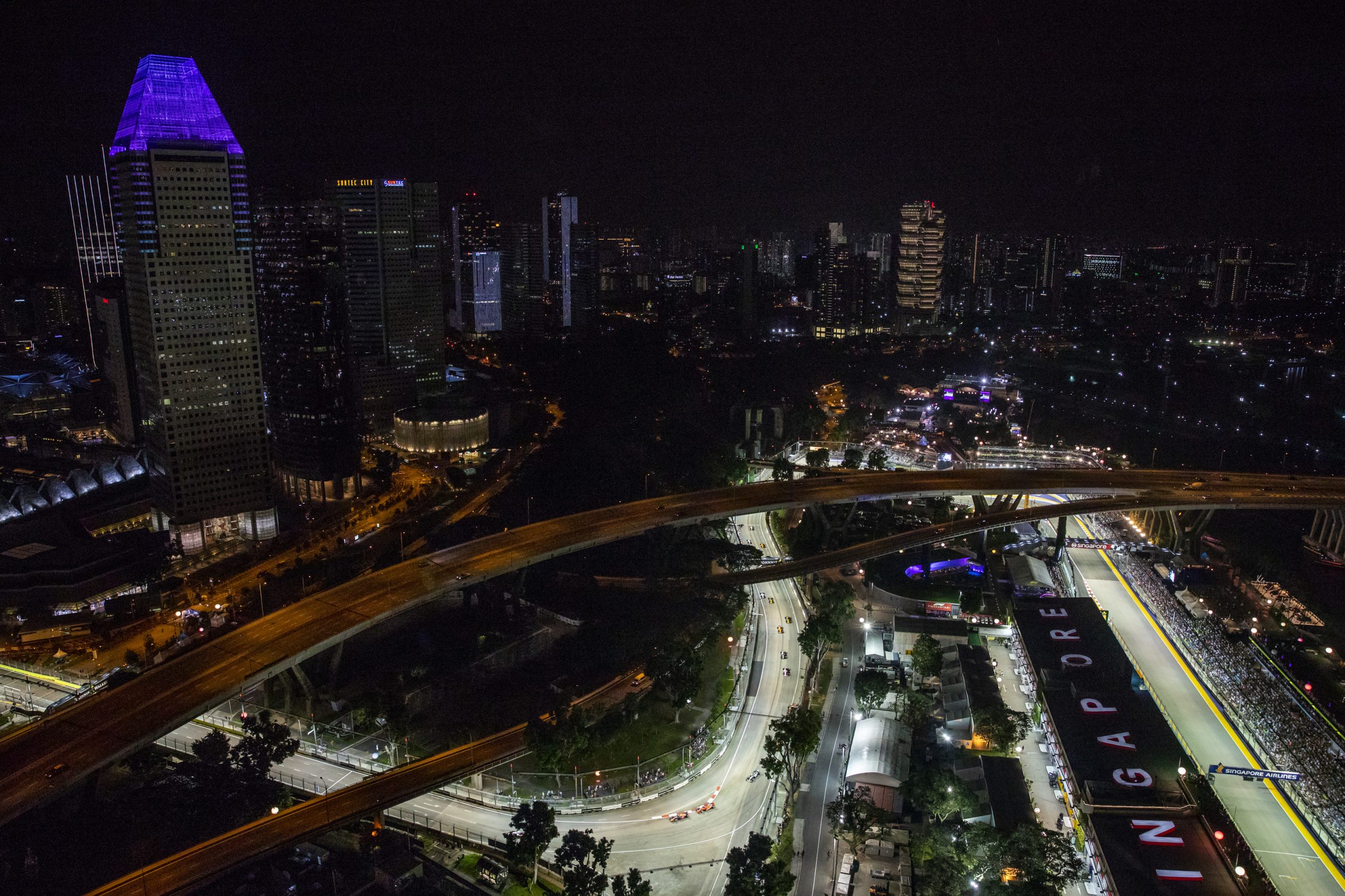 Formula 1 has today announced that the Formula 1 Singapore ...