In Japan, Formula 1 is called 日本グランプリ, which is romanized as Nihon-guranpuri, referring to the Japanese Grand Prix.
The Japanese Grand Prix takes place at the Suzuka Circuit, an iconic track that has challenging turns like the Spoon Curve and the speed track at turn 130R. The Grand Prix held here is a highly anticipated event, drawing fans from around the world to witness the thrilling spectacle of Formula 1 racing in Japan.
Weather conditions can play a significant role in the outcome of the Japanese Grand Prix. The unpredictable climate can range from sunny skies to torrential downpours, making for an exciting and strategic display from the drivers and teams. Overall, the Japanese Grand Prix is a riveting experience for both spectators and those in the world of Formula 1.
The Japanese Name for Formula 1
In Japan, Formula 1 is referred to as 日本グランプリ in Japanese script and romanized as Nihon-guranpuri. This name translates to the "Japanese Grand Prix," which is a prestigious motor racing event included in the Formula One World Championship calendar.
Formula 1, also known as F1, is the highest class of international racing for open-wheel single-seater formula racing cars. The sport is sanctioned by the Fédération Internationale de l'Automobile (FIA) and has been a premier racing event worldwide since its inaugural season in 1950.
The Japanese Grand Prix has a storied history in the world of Formula 1. The event showcases the talents of drivers and teams competing at the highest level of motor racing. With its challenging circuits and passionate fans, Japan has been an essential stop on the F1 calendar for many years.
Japanese drivers have also left their mark on the sport, starting with the first Japanese Formula One driver Hiroshi Fushida in 1975. Subsequent drivers such as Masahiro Hasemi and others have paved the way for Japan's continued presence and success in this elite racing championship.
What City is the Japanese Grand Prix?
The Japanese Grand Prix takes place at the Suzuka International Racing Course, which is located near Suzuka city. Suzuka is situated in Mie Prefecture, around 80 kilometers southwest of Nagoya.
Has Tokyo Ever Hosted a Formula 1 Race?
Although Tokyo is a popular destination for many international events, it has never hosted a Formula 1 race.
Tokyo is known for its vibrant nightlife and exciting events, from trendy clubs and bars to cultural festivals and concerts. The city's energy and buzz can be compared to the thrilling experience of playing the Wild Chase Tokyo Go slot game, which features fast-paced action and fast cars that will appeal to F1 fans. Just like Tokyo, the game is full of surprises and excitement at every turn, making it a thrilling adventure for players.
The Japanese Grand Prix has been held at various venues over the years, including the Fuji Speedway, Suzuka Circuit, and TI Circuit Aida. The Fuji Speedway hosted the race from 1976 to 1977, and again from 2007 to 2008. The Suzuka Circuit has been the most frequent host, holding the race from 1987 to 2006 and from 2009 to the present day. TI Circuit Aida hosted the race in 1994 and 1995.
How Far From Tokyo to Suzuka?
The distance between Tokyo and Suzuka is approximately 330 kilometers. Traveling from Tokyo to Suzuka can be done via various transportation methods. The fastest and most convenient way to reach Suzuka from Tokyo is by taking a bullet train to Nagoya, which takes around one hour and 40 minutes. From Nagoya, the Suzuka Circuit can be reached by local train service, a journey that takes around one hour.
Suzuka International Racing Course
The Suzuka International Racing Course is a renowned motorsport race track in Japan, famously known as the Suzuka Circuit. It is a 5.807 km (3.608 mi) long track located in Ino, Suzuka City, Mie Prefecture, and is operated by Honda Mobilityland, a subsidiary of Honda Motor Co, Ltd.
Where in Japan is Suzuka?
Suzuka is situated in the Mie Prefecture of Japan. The Suzuka International Racing Course can be found in Ino, a part of Suzuka City within this prefecture. This track is known for hosting the annual Formula 1 Japanese Grand Prix.
What is the closest airport to Suzuka F1?
The nearest airport to the Suzuka F1 Circuit is the Chubu Centrair International Airport (NGO) in Nagoya. It is approximately 50 kilometers (31 miles) from the racetrack and offers good connectivity to various domestic and international destinations.
Where do F1 drivers stay in Japan?
During the Japanese Grand Prix, F1 drivers stay at the Suzuka Circuit Hotel while their support teams often choose to stay in nearby cities such as Nagoya or Yokkaichi. Both cities offer a range of accommodation options, from luxury hotels to more budget-friendly choices. This allows the F1 participants to stay close to the Suzuka Circuit while enjoying the amenities and comforts of these cities.
Weather Conditions at Japanese F1 Races
The Japanese Grand Prix has historically taken place towards the end of the season, often featuring unpredictable weather conditions.
Rain tends to be a common occurrence during F1 races in Japan, which can greatly impact the outcome of the race. Heavy showers not only challenge the teams and drivers to strategize around the wet conditions, but also demand precise driving and exceptional control on the circuit. When faced with rain-affected races, drivers need to exhibit an increased level of skill and adaptability to avoid accidents and maintain competitiveness.
During such weather conditions, teams must carefully consider tire selection and adjust their race strategy according to the changing wetness of the track. The use of intermediate and wet tires becomes crucial in managing grip and handling around the twisty Suzuka Circuit.
Although the Japanese Grand Prix is noted for its rain-affected races, the temperature and track conditions can still vary. Light winds often accompany these rain showers, which can further complicate the handling of the cars on the circuit. Despite the challenges posed by Japan's weather conditions, racing under these circumstances can lead to exciting and memorable contests.
In summary, the Japanese Formula 1 races at Suzuka Circuit can often be impacted by weather conditions such as rain, heavy rain, and rain-affected tracks. This underscores the importance of team strategies, precise driving, and the ability to adapt to ever-changing conditions throughout the race.
Japanese Grand Prix – Frequently Asked Questions
What is the name of Japan's F1 track?
Japan's Formula 1 race track is called Suzuka Circuit. Suzuka Circuit is located in Mie Prefecture, 50 kilometers south of Nagoya. It is one of the two venues that have hosted the Formula One Japanese Grand Prix in recent years, along with Fuji Speedway in Shizuoka Prefecture.
When is the Japan F1 2023 race?
The 2023 Japanese Grand Prix is scheduled to be held at Suzuka Circuit on September 24, 2023.
How can I get tickets for Japan F1 2023?
Tickets for the Japan F1 2023 race can be purchased through the official Formula 1 website or other authorized ticket sellers. It is advisable to keep an eye on the official channels for announcements regarding ticket availability and pricing.
Who are the notable Japanese F1 drivers?
Some notable Japanese Formula 1 drivers include Kamui Kobayashi, Takuma Sato, and Kazuki Nakajima. Kamui Kobayashi is known for his aggressive driving style and became the third Japanese driver to achieve a podium finish. Takuma Sato, the first Japanese driver to win an IndyCar race, also raced in F1 for teams like Jordan, BAR, and Super Aguri. Kazuki Nakajima, son of former F1 driver Satoru Nakajima, participated in F1 for the Williams team.
Does Japan have a Formula One team?
Japan has had a few Formula One teams in the past, such as Super Aguri and Honda Racing F1 Team. Super Aguri was a Japanese Formula One team that participated from 2006 to 2008. Honda Racing F1 Team was active from 1964 to 1968 and returned to the sport in 2006, only to withdraw in 2008 due to economic reasons. Japan currently does not have its own Formula One team, but Honda, a Japanese company, supplies power units to the dominant Red Bull Racing team.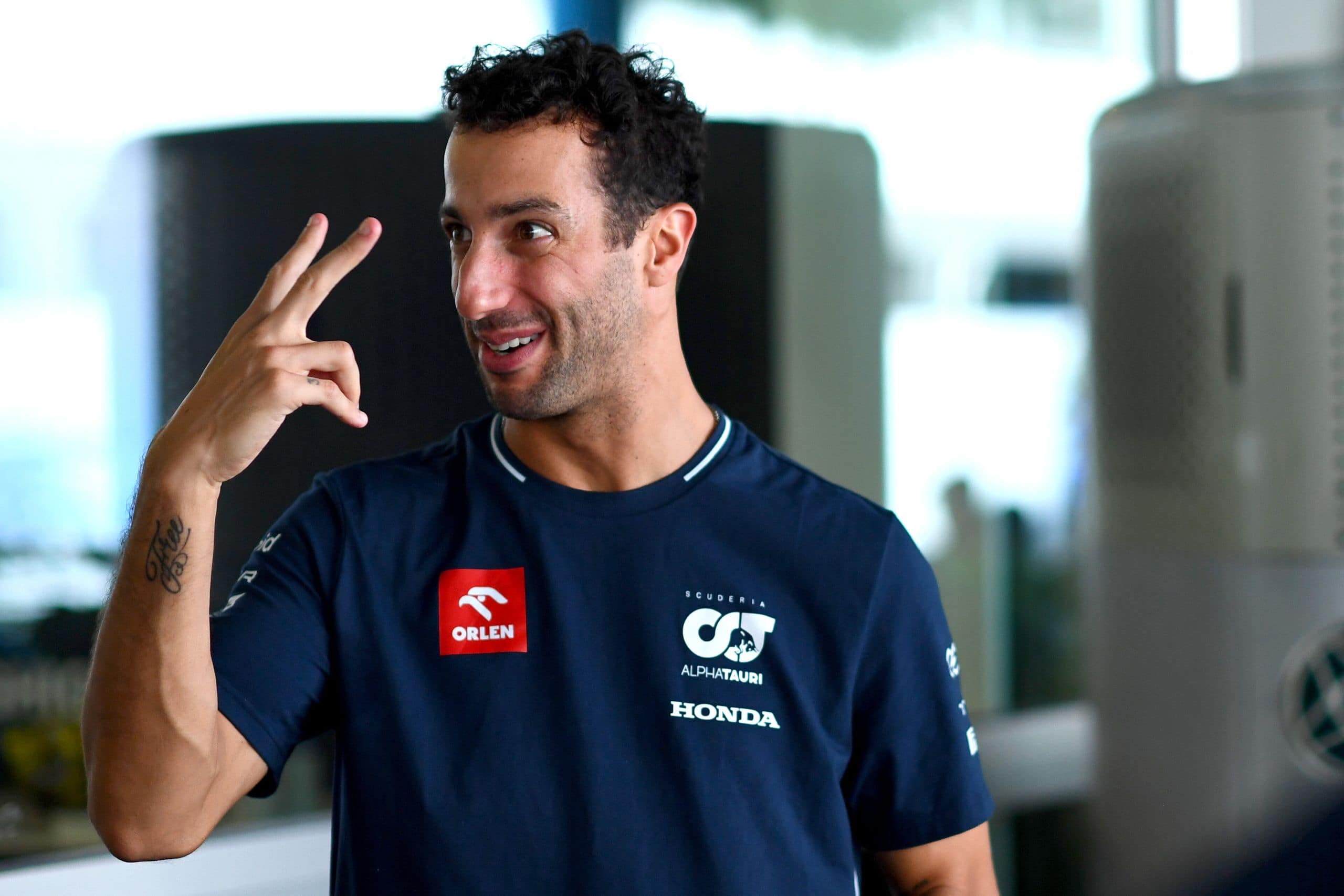 Daniel Ricciardo could miss up to two more grands prix, ...