Formula 1 is the pinnacle of motorsport, but can only be contested by a select few drivers. It is no secret that lots of people dream of getting behind the wheel of a Formula 1 car and conquering the racetrack. The good news is that modern video games allow you to enjoy high speeds, dangerous moments, and powerful fireballs. Here are some examples of features the best F1 racing game should have.
Racing Games at Online Casinos
Whenever you play a racing-themed game in an online casino, you'll experience many different emotions in anticipation of winning. Playing at the fast payout online casino NZ allows you to withdraw your winnings faster than Formula 1 cars. Moreover, online casinos offer free games without putting real money at risk, which is a major advantage.
Here is a list of online F1 games that you should try out at a casino if you are a fan of the sport:
Fast Lane by Rival Gaming – This slot features three reels, five rows, and 50 paylines. You can adjust the number of lines according to your preferred gameplay style. In addition, wild is one of the most generous bonuses, expanding to neighbouring cells and guaranteeing big payouts.
Dream Run by RTG – Take part in an adrenaline-pumping experience similar to driving a real race car and become the racetrack champion. The machine has five reels, three rows, and 25 paylines. Another great feature of this slot is that it offers a progressive jackpot.
Gumball 3000 by Play'n Go – Fans of first-person games will adore this one from a renowned slot machine provider, Play'n Go. Featuring three rows, five reels, and 15 paylines, this game has a 94% RTP.
Best F1 Game for Computer and PC
Games on computers and consoles are perhaps the best-simulated environments to experience F1 racing. This is all due to excellent graphics, a realistic setting, and full immersion in the action.
F1 2009
In this racing simulator, every detail is carefully designed, making you feel like you're driving a real car. You will find all the vehicles that participated in the F1 championship in 2009. Furthermore, you may play as any famous racer and send them to victory.
This game has well-implemented physical components. For instance, smooth tires prevent you from stopping instantly. In addition, actual tracks in Abu Dhabi, Valencia, and Singapore are featured in the game.
You can select from many different game modes:
● Quick Race – Players can choose their driver and track, as well as damage and weather conditions
● Time Trial – Players compete to set the fastest lap by tuning their cars
● Two-player split-screen – Wii players can opt for this one
● Wireless multiplayer – Up to four players can play on the PSP
Some other modes include Career mode, Challenge Mode, completing a Championship season, or even competing in a Grand Prix.
F1 2010
It is the first racing simulator officially recognised by the International Automobile Federation. As you play this F1 racing game, you will meet teams competing in the 61st Formula 1 championship.
Several game modes are available:
● Championship
● Grand Prix
● Time Trial
● Career
● Multiplayer
In addition, the game offers realistic fireball movement and the option to play as Michael Schumacher.
F1 2012
F1 2012 is another game in the famous racing series. This version features the Young Driver's Test game mode, where new drivers can learn how to control their cars.
The Champions mode challenges you to race against the best drivers of the International Automobile Federation, such as Lewis Hamilton, Jenson Button and others.
F1 2021
It is the latest instalment of the well-known series, which has been dedicated to the World Championship of motor racing. Playing this game, you compete in the main sporting event by selecting one of the 20 drivers and leading him to victory.
Here are a few features you may like:
● The new mode, "Victory Formula"
● The possibility of a joint passage
● My Team mode, which allows you to play with other players online
This is the best F1 game for PS4 and other new-generation consoles. As a player, you can track all of your driver's actions very easily, such as turning tricky corners with the "Concentration" parameter.
Moreover, multiplayer mode allows you to race against real players worldwide. You will be able to experience new sensations in this mode.
Furthermore, the game offers several settings that the player can customise to enhance the gaming experience.
Grand Prix 3
Grand Prix 3 is a racing simulation game where the developers recreated the events that took place at the International Formula 1 Championship in 1998. Developed for Windows operating systems, this is an F1 game PC users will enjoy. As a result of its high-quality physics, it still keeps players interested, regardless of its slightly outdated graphics. In addition to customising the cars, the game provides detailed statistics for each completed race.
The Grand Prix 3 game can be played online. Nevertheless, the frame rate technology is the main disadvantage of multiplayer implementation. Players may experience time dilation on computers with limited technical capabilities. All other players may be waiting for the racer at the end of the race.
Grand Prix 4
Grand Prix 4 is based on the World Championship in motor racing, held in 2001. You can notice improvements in the graphics and animation of the cars. Additionally, the control interface that many players disliked stays the same. There has been no fix for the fixed frame rate issue — slow PCs in multiplayer games continued to slow everyone else down. Moreover, the physics has deteriorated a bit; but the cars have become easier to control, simplifying the gameplay.
Racing Simulation 3
There is no doubt that Racing Simulation 3 has gone viral among all racing fans and speed enthusiasts. In essence, the game continued the tradition of the F1 series with some improvements and innovations. One of the things players like about Racing Simulation 3 is how realistic the tracks are.
Racing Simulation 3 introduces missions for the first time. Also, you may encounter car breakdowns and other difficulties that must be resolved as soon as possible to continue competing.
rFactor
rFactor is another racing simulator that offers many features, including excellent graphics, realistic cars and tracks, and frantic dynamics. Even the most sophisticated players will not be able to remain indifferent to the game.
Several modes are available — you can follow the storyline or test your racing skills online. Multiplayer has a rating system that rewards you for each win and moves you up the rankings.
rFactor 2
In the new version of the racing simulator, rFactor 2 has improved graphics and dynamic simulations to improve realism. With new features, you will feel like you are driving a real racing car. The ambience has also been improved with the changes to the music and sound.
One of the unique aspects of rFactor 2 is that you can drive any modern racing car you choose.
Conclusion
F1-themed games bring speed, adrenaline, and competitive spirit to your gaming experience. If you are passionate about this sports discipline and you are looking for the best F1 video game – you should definitely give these titles a shot!
Want to save this information for later?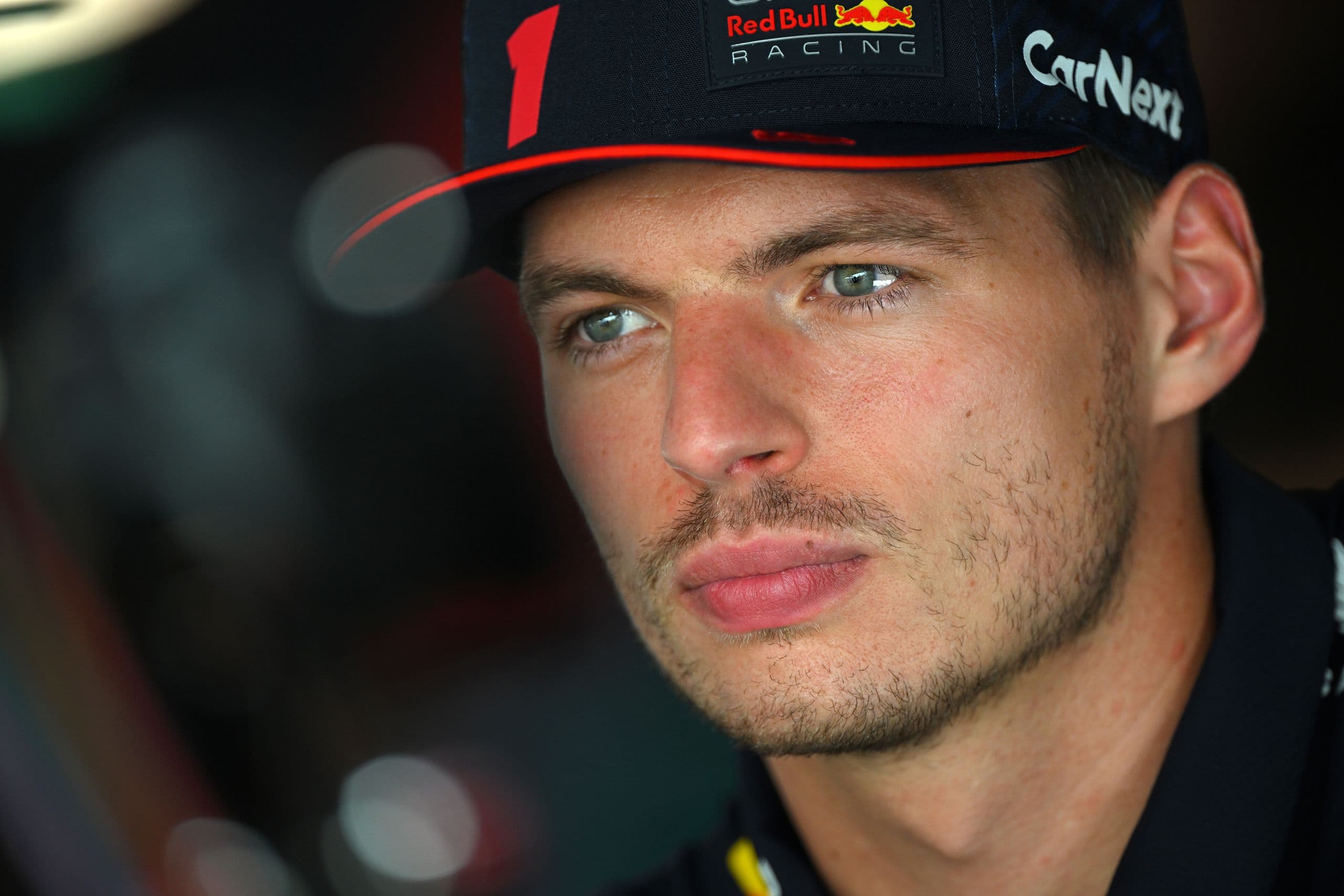 Why Max Verstappen deserves some respect, at the very least, ...