Are you an avid fan of Formula 1 seeking to elevate your viewing experience? It can be tremendously thrilling to watch Formula 1 races, but if you're not careful, it can also get monotonous.
Here are some pointers on how to maximize your viewing experience and participate in the action! 
How to Enjoy the Thrill of Formula 1 Racing
Get acquainted with the various car types used in F1 racing first. Every car is different and has attributes that make it suitable for a specific kind of race or track.
Find out about any safety precautions put in place for both drivers and spectators, as well as the laws and regulations that govern F1 races.
When you fully comprehend these concepts, you can start watching live races on TV or through streaming websites.
Why Watching Formula 1 is Exciting and Fun
1. The Speed – Formula 1 cars are some of the fastest vehicles on the planet, reaching speeds of up to 360 km/h (223 mph). This makes for an incredibly exciting and thrilling experience.
2. The Technology – Formula 1 is a showcase for cutting-edge technology, with teams constantly pushing the boundaries of engineering and design in order to gain an edge over their rivals.
3. The Drivers – Formula 1 drivers are some of the best in the world, possessing incredible skill and talent behind the wheel. Watching them battle it out on track is always a treat!
4. The Strategy – With so much at stake during each race, teams must carefully plan their strategies in order to maximize their chances of success. This adds another layer of excitement to every race weekend!
5. The Atmosphere – Race weekends are always filled with energy and excitement as fans from all around the world come together to cheer on their favorite drivers and teams.

An Overview of Popular Tracks and Drivers of the F1 Circuit
The most popular tracks on the F1 circuit include Monaco, Silverstone, Spa-Francorchamps, Suzuka, Interlagos, and Monza.
Each track has its own unique layout and features that make it challenging for drivers to navigate. For example, Monaco is known for its tight corners and narrow streets while Silverstone has long straights and high-speed corners.
Some of the most successful drivers include Lewis Hamilton, Sebastian Vettel, Fernando Alonso, and Kimi Raikkonen.
Each driver brings something special to the table when they race on an F1 track which makes it exciting to watch them compete against each other.
Are there any special activities or challenges I can do while watching a Formula 1 race?
Why not add some tasks or challenges to the thrilling experience of watching a Formula 1 race to make it even more enjoyable? You may, for instance, set a goal for yourself to predict who would win each race before it starts.
You could also create a game where you have to guess which driver will finish in what position at the end of the race.  It's similar to selecting the best online poker when you want to play the game yourself and are feeling adventurous.
Another great idea is to keep track of how many times each driver overtakes another during the race and see who comes out on top. Finally, if you're watching with friends or family, why not make a bet on who will win? This way, everyone can get involved and have some extra fun while watching the race! You can do that with other types of games as well, for example – you can check out the Punch NG Article for more information!
An F1 race lasts how long?
In 2023, there will be 23 races, and the first took place on March 5 in Bahrain.
Although every race on the F1 schedule is planned to last roughly 90 minutes, some inevitably will be longer or shorter.
The lone exception is Monaco, which runs at 160 miles (260 km), which is the minimum distance over which a Grand Prix may be staged.
Each circuit has a variable length and top speed, so a different number of laps are necessary to cover the minimum distance.
What are some interesting facts about the drivers and teams in Formula 1?
Here are some interesting facts about F1 drivers and teams: 

• The youngest driver to ever compete in an F1 race was Max Verstappen, who was just 17 years old when he made his debut in 2015. 
• The oldest driver to ever compete in an F1 race was Louis Chiron, who raced at the age of 55! 
• Ferrari is the only team that has competed in every single season since 1950. 
• Lewis Hamilton holds the record for most pole positions and wins, scoring 103 of both so far in his career. 
Try to become as involved in the action as you can to get the maximum enjoyment out of watching Formula 1 races.
Participate in discussions about the race with friends or online, do your research on the drivers and teams ahead of time, and support your favorite racers.
Want to save this information for later?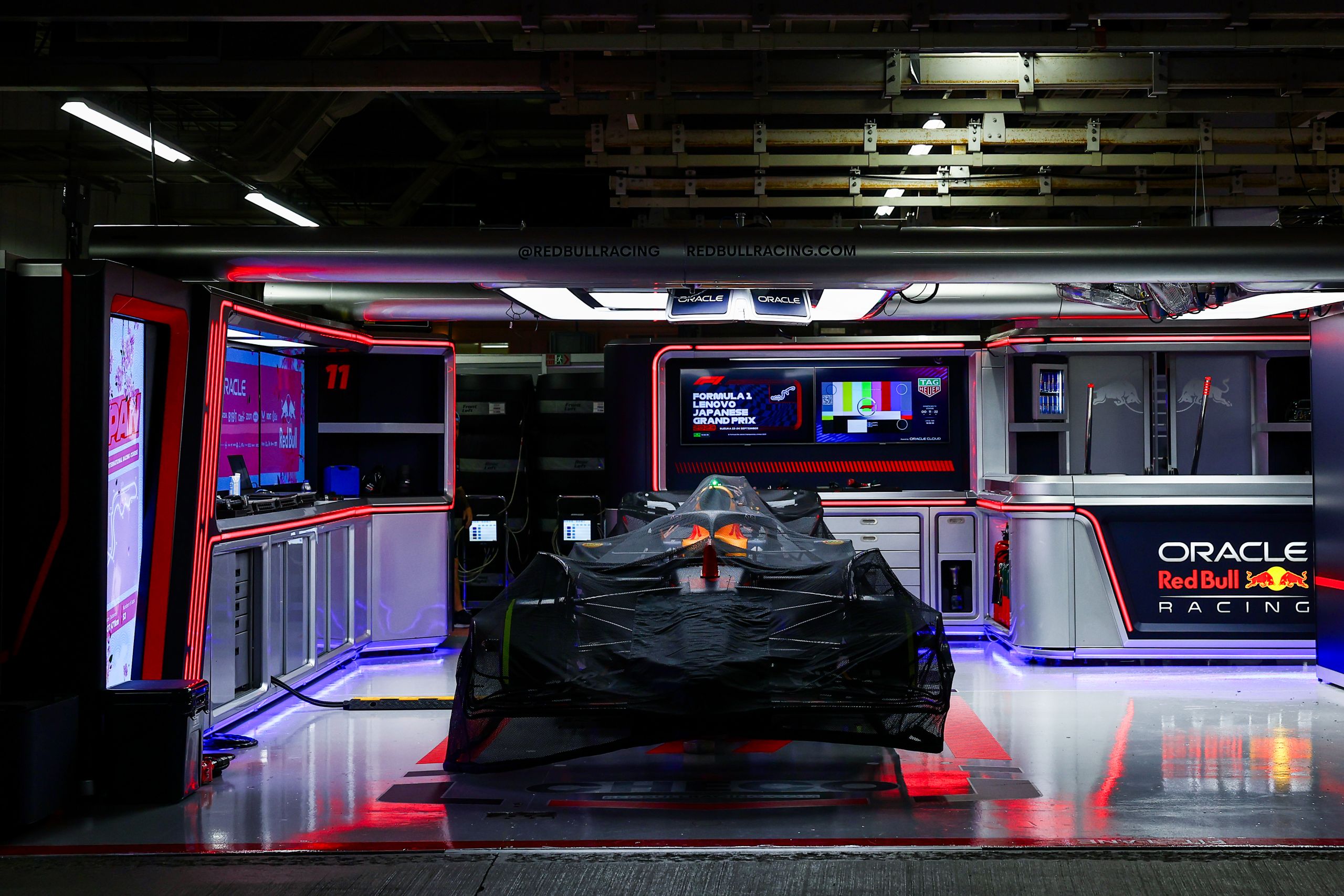 The roar of engines, the blur of speed, and the ...