Betting on F1 is a great idea – if you know what you're doing. If you want to increase your odds of winning, you will need a thorough knowledge of F1 and how it works. With these simple tips, even a beginner can win and be profitable.
Formula 1: How it Works
10 Formula One teams battle it out across 23 Grand Prix races as they compete for the Drivers' and Constructors' championships. In order to qualify for a race, drivers must participate in three free practice sessions and a qualifying session.
First, second and third place each receive 25 points, 18 points, and 15 points, respectively, for each race. After that, the remaining drivers from positions four to 10 will also receive points. The driver with the most points will win the FIA Formula One World Drivers Championship when the season ends. To help you win money betting on the Formula One race at playsafecard casino or sportsbook of your choice, we have provided some tips and strategies:
Checking the Statistics and Previous Races
Bettors should study how drivers and cars have performed at certain tracks to anticipate how they will perform on a similar track. By looking at their race statistics in the past, you can better understand how they'll perform. In addition, you can view the available race footage to see how they cope with different conditions, such as weather and grid placement.
Overtaking can be difficult at the Monaco Grand Prix, as most F1 fans know. Drivers occupying pole position there will thus have an advantage on the track. On the other hand, there is enough room to overtake at a circuit such as the Canadian Circuit Gilles Villeneuve, meaning pole position has less of an influence. Several of the world's most successful overtaking drivers have raced there, including Michael Schumacher. Each driver possesses a different skill set that may be more advantageous on a certain racecourse. Decide how much to bet based on the driver's skill set, and take all the statistics into account when placing a wager.
Bet on More Than One Driver at the Same Time
You may think that you must bet on one particular driver to win a race or the championship as a beginner. This is not always the case. When betting on multiple races at any no account casino site with a sportsbook section, sports bettors are more likely to win. Luckily, the odds are quite generous in F1, meaning you can choose multiple drivers and make money if one of them wins.
When you have opted to select one individual driver, the payouts can be pretty decent. On the other hand, the higher the payout, the lower the probability of winning. You can still bet on drivers with significantly higher odds so that you minimize your losses in a race. Furthermore, if you choose multiple drivers, you can adjust the size of your bet. It makes sense to bet less on high-odds drivers since they have fewer chances of winning. In summary, you'll make more money by placing multiple bets in one race while reducing losses.
Take a Look at the Teammate
Teammates play an integral role in F1 racing – helping drivers figure out the setup, drafting, on track statistics and any other relevant information that can help them win. As such, the driver with an experienced and capable partner is more likely to gain the advantage he needs to finish first.
When the margins between the two teams are so close and it is difficult to pick a favorite, this strategy can come in handy. Making prudent F1 wagers can be highly profitable, but you need to take into consideration all the crucial elements. It is essential to have the right strategies for every race so that you can have the best results. So, make sure not to overlook the importance of a teammate in a race.
Observe the Qualifying Sessions and Free Practice
It's a bad idea to wager on free practice sessions, but you can use them as a guide when betting on the big races. Drivers have an opportunity to warm up before arriving at the track. These practice sessions can help you predict what a driver may achieve later on, learn his strengths and weaknesses on a certain track, and spot any potential engineering problems.
Furthermore, free practice sessions can assist you in predicting pole positions and weather conditions that might influence the results. Historically, heavy rains have resulted in unpredictable outcomes. Keeping a close eye on the results can help you decide whether to bet or not. Choosing a winner for the final race can be very difficult if you fail to understand the importance of all of these factors. Taking into account these betting strategies will help you make an informed decision when betting.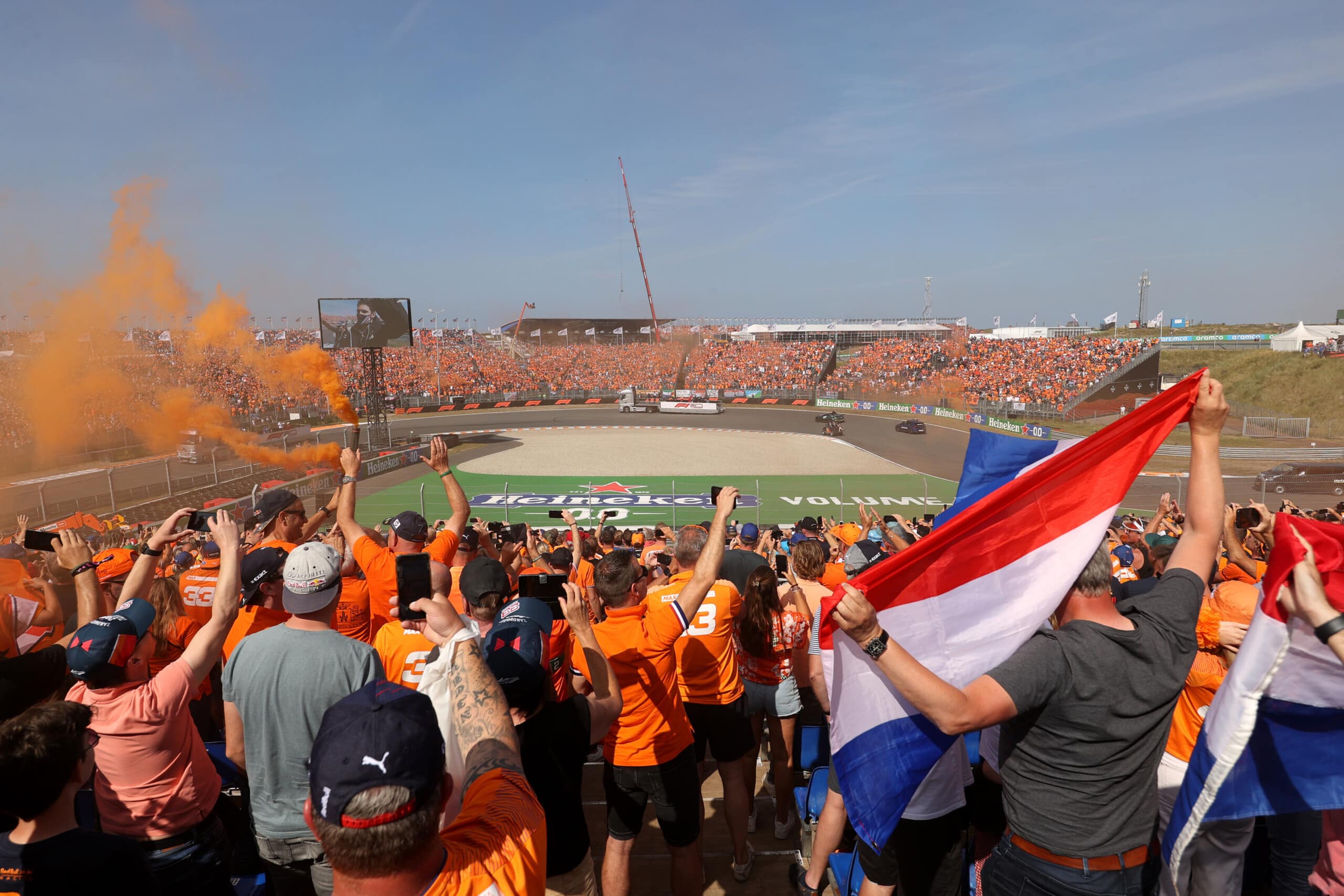 Formula 1 has today announced the Dutch Grand Prix will ...