F1 is one of the hottest sports at the moment, as the 2022 season is in full swing. Almost every weekend there are exciting races that we are looking forward to, and drivers we are rooting for. The F1 hype has also made it a popular sport to bet on, as there are so many interesting races ahead. This season will play out until late November, so there are loads to bet on.
However, there are some things you should consider before you bet. It can be both fun and interesting to bet, but it is a form of gambling. Also, it is important that you bet on the right websites, and that you know the rules well before you start.
Where are you betting?
If you wish to bet on F1, you first need to find a good place to do it. Sports betting has become so popular lately and doubled in size last year. In 2021, it was wagered for more than $52.7 billion in the US alone! This boom has created a huge demand for places to bet, and many sites are being established. There are a lot of different platforms to choose from, it can also make it difficult to navigate what is good and what is not.
To make it easier to choose, you can visit sites that provide guides for different gambling platforms. It can be both betting sites and casinos. Since betting is so popular in the world of gambling, some online casinos choose to offer both. To have a look at some good casinos, you can visit Zamsino Australia's list to get started.
When looking for different places to bet, the first thing you should consider is safety. The site should offer you safe and easy registration and encrypt your private data so that nothing leaks. Furthermore, you should be able to make quick deposits and use safe payment methods. It is a huge advantage If the betting site has 24/7 customer service so that you can get help any time you bet. If you are a beginner, it is also smart to look for a site that is user-friendly, so that you can get started with ease. When you are considering betting on F1, it is of course also important that the site you choose offers this.
What do you know about F1?
The next thing on the list is considering how much you know about F1. In order to place smart bets, and to wager on the right things, you should be well aware of the rules, the different teams, and the drivers. F1 is all about the cars, the budget of the teams, and the skills of the racers. It is crucial that you have insights into this and know how the different drivers are expected to perform. A good start could be to watch the Netflix series Drive to Survive to start learning just how F1 actually works. Not only is it a very good and entertaining series, but it also presents you with the different teams to learn about their stories.
Before you place any bets, you should also look at how the teams have performed with the cars this season. Maybe Valtteri Bottas' aggressive strategy will make you bet on Alfa Romeo for the next race, or maybe Verstappen's many wins will make you wager on him. All this knowledge will help you bet smarter. There is always a risk to betting, and you can never be completely sure, but looking at former performance and the odds for the best will surely reduce the risk of huge losses.
Why do you want to bet?
Lastly, give a thought to how you want to bet on F1. Betting is a great way to make a race more exciting. You are putting even more at risk, and you have a chance to make correct bets that you will be rewarded for. There have already been some highly interesting races, and the current F1 standings and results from this season are impressive to watch.
However, it is important to be aware of the risks. There are some drivers that are more likely to win due to the cars, skills, and the team's budget, however, anyone that has ever watched F1 knows that mistakes can happen and that you never know how a race would turn out. This also makes betting risky, and there is no such thing as a sure bet. Therefore, if you are considering betting on F1, it is important you do your research, find a good betting site and learn the game before you start.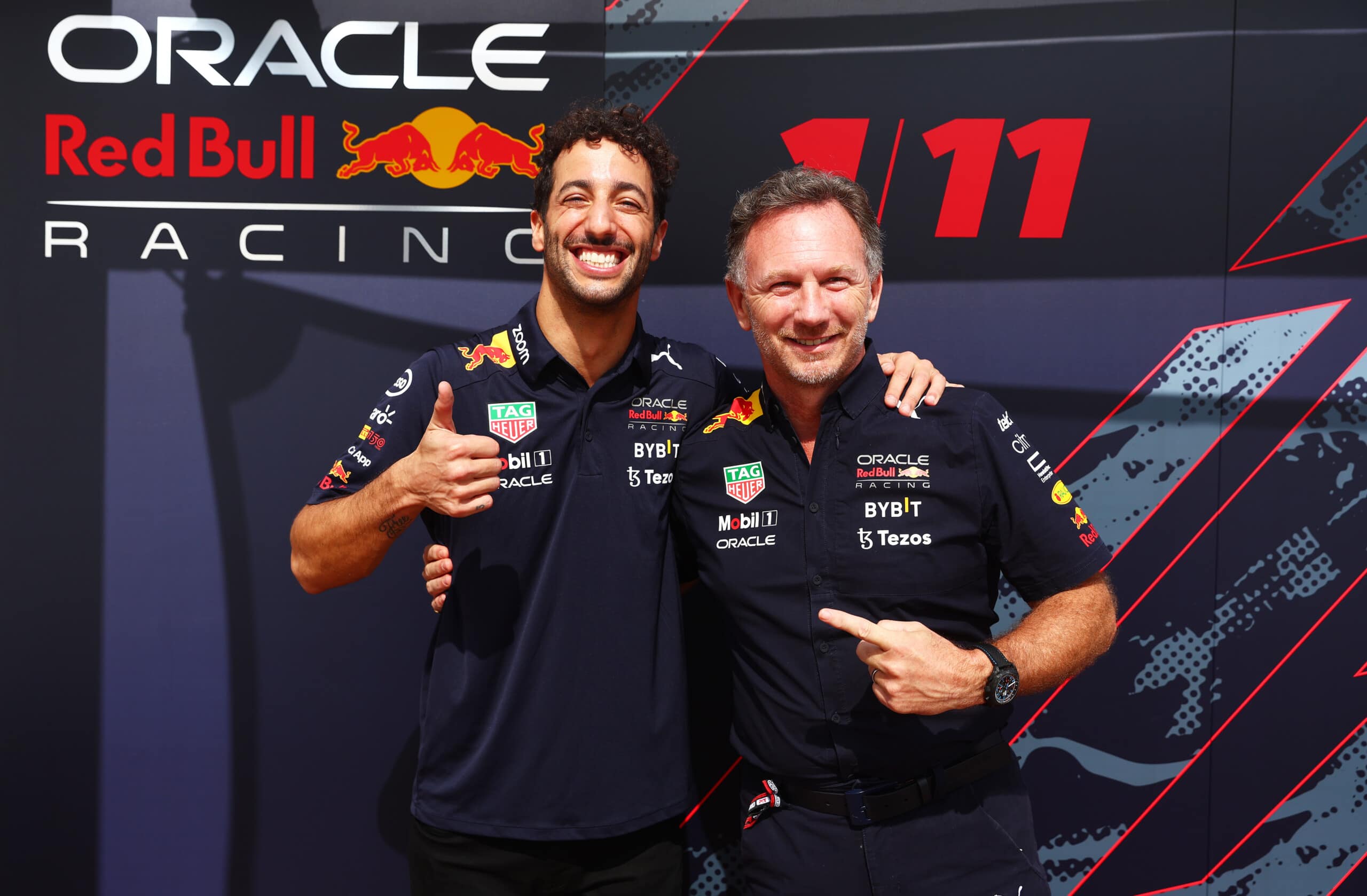 Oracle Red Bull Racing today confirms Daniel Ricciardo will return ...