Christian Horner is someone you'd identify almost immediately without even looking at him.
"Sebastian Vettel," you are the man! "You are the man.. you are a triple world champion, a triple world champion!" "Alright Max, that was a top drive, brilliant.. absolutely brilliant." "Tough luck today, Max, but we will get this done!" There ought not to be a quiz book asking readers who the above statements could be attributed to, especially if it's in the context of the Milton Keynes-based outfit Red Bull. For we know the soothing and reassuring voice that's as measured on the microphone as a batsman playing a forward defence on a cricketing turf. Christian Horner, unlike several other team principals, has had little to do with on-track racing in the past, but today, he rules with a lordly elegance in a Formula 1 paddock that's about as riveting on its day as heartless on many others.
No saint, but an ever hard trier- Christian Horner
Make no mistake, he's not a saint. But also not the type of guy who would bang the table with sheer frustration, and not someone with the loudest voice in the the paddock, even when he's having an off day, which would most likely mean an on-track struggle for either of his Red Bull boys, among the many things that marks Christian Horner in a league of his own is his ability to absorb pressure.
And right now, with Red Bull being in a place previously never visited by the team, a position of superiority in both driver and team standings, you couldn't be more correct in thinking that the Warwickshire man would be smiling with a silent sense of confidence. But that also brings us to enquire about an interesting sense of disposition- was it always easy for Horner, who in a recent interview admitted to having once been a 'boy' who moulded his own path and arose to the top at the famous racing outfit?
A respectable modicum of experience
Fundamentally speaking, sixteen years is a long time in commanding an outfit. It's the sort of experience wherein one can effectively transform the journal of a fighting midfielder into a position of authority out in the track, where the possibilities of improvement afford an outfit to star among the top three out in the front.
Moreover, it's a span of considerable experience that even the widely-respected Toto Wolff doesn't have in commanding Mercedes.
But on his part, there was a lot of handwork that Christian Horner had to put in, in order to make a unique place for himself. For starters, it's one thing to join a glowing organisation, but unless and until you pick up the mantle of big challenges, you can just be lost in some corner holding your resume with nothing more than a bright stamp of signature of having worked with a shining company.
And incredibly so, Christian Horner's arrival, and that too, on the very first day of his at the team's headquarter's wasn't taken with immense warmth. A sudden shake up in the team hierarchy allowed him a space to express himself, but an awful lot of work had to be done immediately.
No easy beginnings
Furthermore, he was viewed from the perspective of someone who'd do basic operational management in the wake of the team's ownership changing from being formerly Jaguar into the present-day Red Bull marquee.
So how did it all change while it may have taken its fair share of time?
Speaking in an exclusive to an auto portal, here's what the 47-year-old shared-
"I was 31 years of age when I walked through the front door and I was a kid. It was a much bigger environment than what I had come from. I think there was complete dismay that they had put some kid in charge.
The whole factory was pulled together, the previous team principal had been fired that morning and, tah-dah, this is Christian Horner, he's going to be the new team principal.
There was a look of shock as I looked at this sea of faces thinking 'who's this kid?'. I went back to my office, I had a secretary in tears because her boss had just been fired, I had his Christmas cards on the desk, his coffee cup half drunk and a pretty disgruntled workforce that all went home at 5pm, I think in protest."
But credit must be given for where its due, as Horner allowed himself to sink into understanding the culture of the organisation that was being planned to be built as the old ownership was on its way back and a brand new outfit was being readied to face the often foxy, twisty challenges of Formula 1.
How did Christian Horner go about things?
He would spend hours and hours together with individuals, mechanics, technicians, even get to be a part of the board of director's meetings.
And what followed was a half a decade long era of dominance, especially in the Sebastian Vettel years with Christian Horner at the helm– 2010-13. And even as the four drivers and constructor championship doubles might have pleased the heart of a man who's renowned for his patience and penchant for ever-improving, it didn't stop him from improving further.
And today, if there's one team that's truly pushing Mercedes, it's still not Ferrari, it's Red Bull. The man who once had to convince his parents to allow him to drop university only so he could pursue a career in racing has come a long way.
But the job is still not over and as captured brilliantly on Netflix's Drive To Survive, here's what Horner's goal of the decade seems to be – "Push Lewis Hamilton all the darn way."
Though surely, Lewis might agree- 'not going to be easy!'
Want to save this information for later?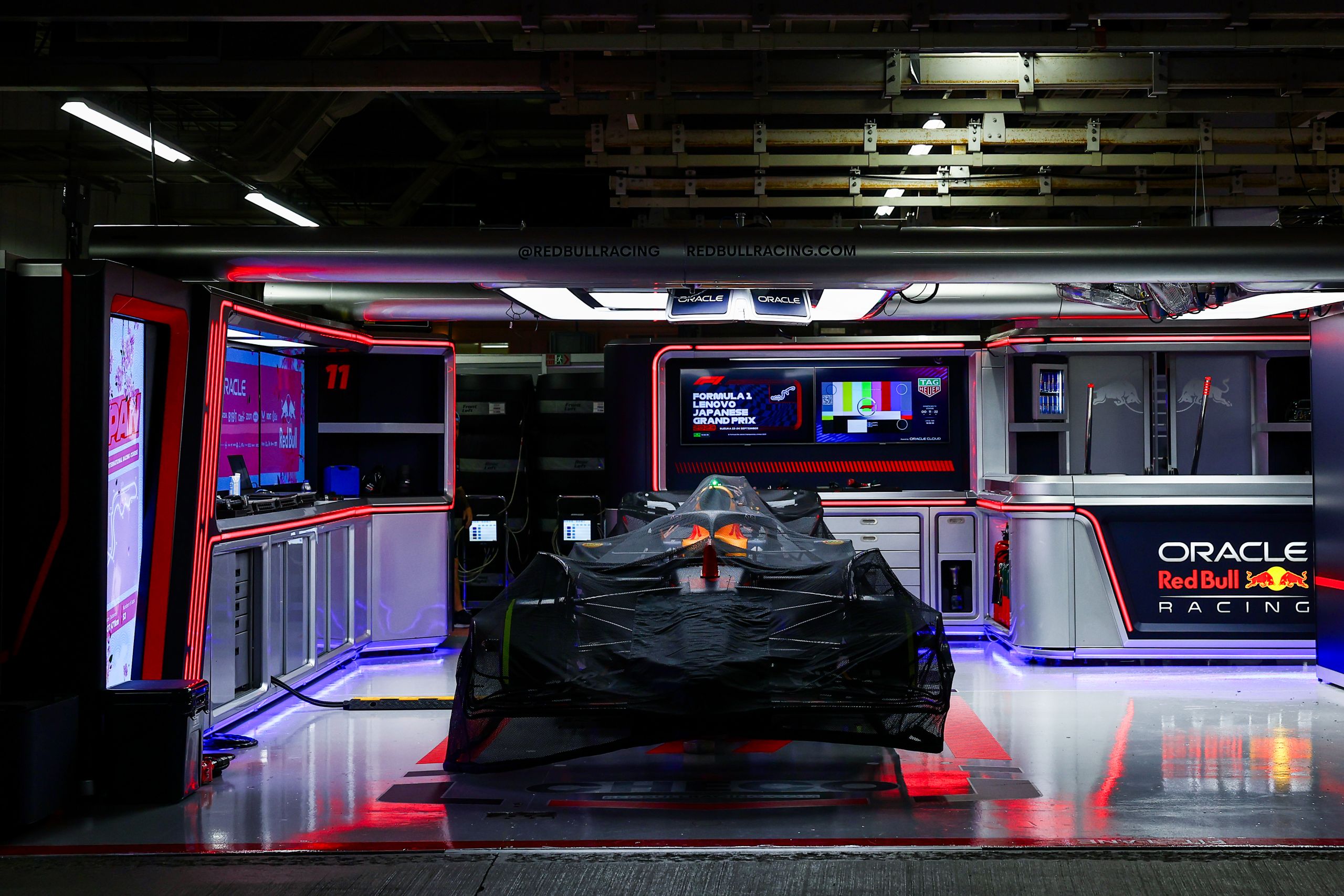 The roar of engines, the blur of speed, and the ...