PokerStars has been unveiled as the first official betting EU sponsor of Formula 1 through a partnership secured by the leading sports and racing sponsorship and data rights partner, International Sports Group (ISG). This alliance will see gambling giant Flutter Entertainment-owned PokerStars feature exclusively throughout the European broadcast market through virtual trackside advertising for Formula 1 till 2023.
Partnership with F1
Tom Warren, a marketing director of PokerStars group commented that working with Formula 1 facilitated them with the opportunity to succeed in a support base whose passion for sports went way beyond motorsport or simple car racing. Tom Warren added that they were extremely keen to be able to engage with a mammoth audience and excited about the proposition that would occur.
Tony Ragan, one of the Chief Executive officers at ISG added that they were delighted to have been able to see this agreement with Flutter Group being fulfilled. The target here depending upon the worldwide appeal of F1, the alliance of PokerStars had a specific approach in appealing to fans with many similar traits, that is an interest in online gambling. PokerStars and ISG collaboration gives a fantastic opportunity for innovation and further agreement between the two sought-after brands.
This deal with ISG was first brokered in 2018, worth $100 million over a stipulated time period of five years for the creation of a betting offer. ISG, a leader in the deployment of virtual advertising technologies, also collaborated with Sportradar to provide associate data and integrity solutions like the new in-play betting market. 2019 witnessed the launch of ISG and Sportradar collaborated Live Odds, a betting service to provide live and pre-race odds that used exclusive and historical F1 data to generate new odd models.
ISG is also permitted to sub-license betting partnership rights to select betting operators around the world, giving access to branded on-screen graphics, physical and virtual trackside signage, and digital integration across Formula 1's social and digital platforms under its 2018 deal.
Other Partners
Online betting brand 188Bet emerged as a betting sponsor for F1 last year in the Asia region. In this five-year running deal through 2024, the branding of the operator appears on virtual trackside advertising for broadcasted races, joined with demonstrated activation and amalgamation across various social and digital platforms of F1. 
About PokerStars and F1
Formula 1
Formula One (also referred to as Formula 1 or F1) is considered the best or most recognized class of international auto or motor racing for one-seater formula racing cars authorized by the Fédération Internationale de l'Automobile (FIA). You can bet on F1 events via several sites accepting British and international players.
The FIA Formula One World Championship in 1981 which had previously been the World Driver's Championship has been one of the premier forms of racing around the world since its inaugural season in 1950. The formula here has a certain meaning-making capacity, it refers to the bunch of rules to which all the participants' cars have to follow. One season or term of Formula One consists of a succession of races, also referred to as the Grand Prix, which happens worldwide on both purpose-built circuits and closed public roads.
A point system is employed to work out the results of every race to direct two annual World Championships, one for drivers and simultaneously one for the constructors. A valid Super Licence must be possessed by each driver, it is the highest class of racing license issued by the FIA. Tracks graded "1" (formerly "A") are the ones on which races have to take place. It is known to be the foremost grade rating issued by the FIA. Events occur mostly in rural locations on tracks built for this purpose, but several events take place on city streets.
PokerStars – an online poker platform
PokerStars is regarded as the biggest online poker site around the world with access to two-thirds of the total online poker market. It is easily downloadable through various online interfaces and easy to use.
PokerStars offers multiple poker variations like Texas hold 'em, Omaha, Omaha Hi/Lo, Courchevel, Stud, Stud Hi/Lo, Razz, Five-card draw,2-7 Triple Draw, 2-7 Single Draw, and so on tendering a prolific mingle of games which alternates occurring throughout these games. PokerStars averages over 15,000 players approximately earning real cash through games daily.
Concluding Thoughts
Formula One cars are regarded as the fastest road course racing cars around the world regulated by road rules. It is due to the cars' very high speeds achieved through the generation of large amounts of aerodynamic power. Major changes were observed in the cars in 2017, allowing more modifications to make performance better. This championship operates globally, taking place outside Europe, its high profile and popularity resulting in cooperation with iGaming industry, streaming services and car producers.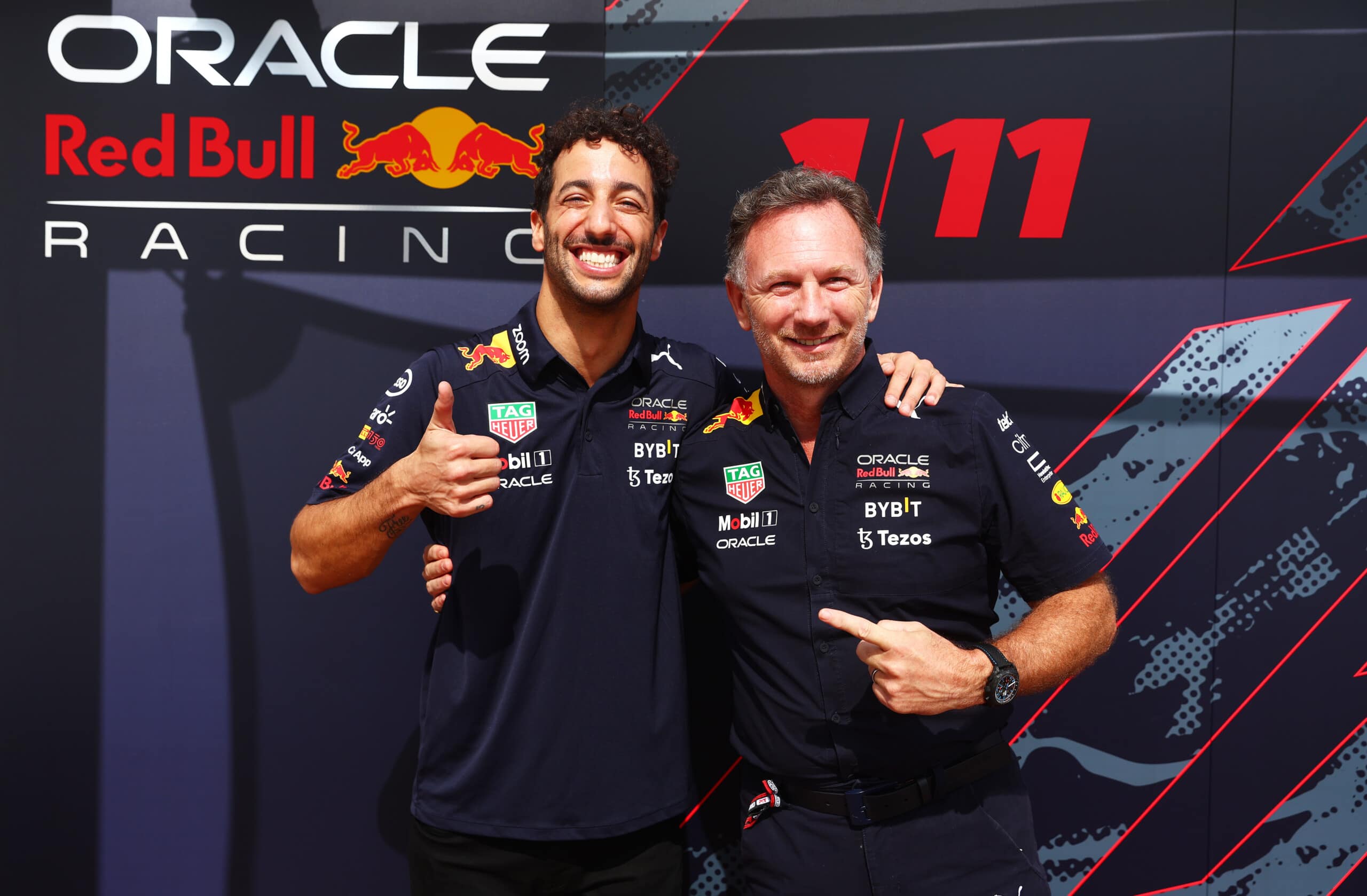 Oracle Red Bull Racing today confirms Daniel Ricciardo will return ...