Formula One is a flashy glamour sport, even on its quietest day. The speed, high-octane drama, money, color, noise, spirited competition, and avid fans essentially make it a carnival on four wheels. Over the years, the competition has delivered some moments that fans will never forget, and this season is no different. But while watching and betting on F1 races can be an ecstatic experience, grappling over where to place these bets can be overwhelming. There are so many choices. If you are looking for a new home from where to place your F1 bets, click here to get the best of the best. Meanwhile, let's review the most surprising F1 results of 2022.
Zhou Guanyu
Alfa Romeo took a chance on a rookie this season – the only team to do so this year. While it was definitely a risk, the team seems to be impressed by Zhou Guanyu's performance so far. After the first half of the season, Technical Director Jan Monchaux referred to Guanyu's performance as "a surprise of the season." Guanyu has had some good and not-so-good moments on the track. He scored during his Bahrain debut but crashed at Silverstone. Monchaux also said of Guanyu, "He's a great driver. He's learning a lot, he is very focused, he's been impressive in the race from the onset, in terms of his overtaking capabilities "and called him "quite impressive for a rookie."
Haas
The Haas team had a low start to the season, losing a lot of money and a driver when they let go of Nikita Mazepin. The Russian driver's father ran an oligarch company that was Haas' main sponsor, doubling the loss. Fortunately, losing Mazepin was a blessing in disguise because it brought Kevin Magnussen to the team. Because he has not had any off-season F1 training, expectations were low for Magnussen, who has surprised everyone by having a strong season. He is 11th in the standings and has helped Haas hold on to the seventh position only a year after it recorded more retirements (8) than points (0) and top-15 finishes (5).
Red Bull
Christian Horner, Red Bull's team principal, expressed his inclination to "fix a fast car" rather than "try and make a reliable, slow one fast." Results from the team so far suggest that they put Horner's philosophy into play. Although they had a slow start (Verstappen was unable to finish 2 of the first 3 races), the Red Bull team found its stride. Verstappen has finished first in five races so far and on the podium at least two times. His teammate, Sergio Perez, has also recorded remarkable results, with five P2s and one win by midseason.
Mercedes and Lewis Hamilton
No team or driver has struggled with "porpoising" this season like Mercedes and Lewis Hamilton. The record-breaking world champion has been consistently underperforming and sounded so downtrodden at some point that experts speculated he would retire from Formula One this year. In recent races, Mercedes seems to have fixed its bouncing problem, and Hamilton has made it to the podium at least three times. However, for a team that took home eight consecutive constructor titles, the fact that it is still behind Ferrari and Red Bull is sad and surprising to many fans.
George Russell
It was clear from very early on that Mercedes was grooming George Russell to eventually take over as world champion from Lewis Hamilton. Unfortunately, Russell, who is the most consistent F1 driver this season, seems to have had other plans as he has already stolen the crown from his teammate. He ranks higher than Hamilton in the standings, coming just behind Sainz. In the first 11 races, he also finished in the top five in 10, even amid Mercedes's mechanical struggles.
Pierre Gasly
Gasly placed nine in the 2021 standings on Red Bull's B-team, which had nine top-6 finishes. At the time, analysts predicted a brighter future for him going into the 2022 season. However, Gasly's results show backward movement. At midseason, he had three retirements and was 13th.
Max Verstappen
When Verstappen entered the season, many of Hamilton's fans considered him an unworthy opponent to the F1 champion. However, months later, the Dutchman who kept his head down, is now synonymous with supreme speed and consistency. The first 13 races garnered him 8 wins – an impressive feat on its own before considering his calm approach on the race track. Currently ranked as the heavy favorite for the 2022 championship, Verstappen also won the Italian Grand Prix. With only six races left, he is ahead of Charles Leclerc at 116 points and could secure a second world win.
Conclusion
The 2022 F1 season – like many others – has been full of surprise and drama. Max Verstappen has established himself as a heavy favorite for the championship, placing Red Bull in a great position to clinch the constructor's championship since 2013. If this happens, Mercedes will break its 8-year reign, which is more bad news for the struggling Lewis Hamilton.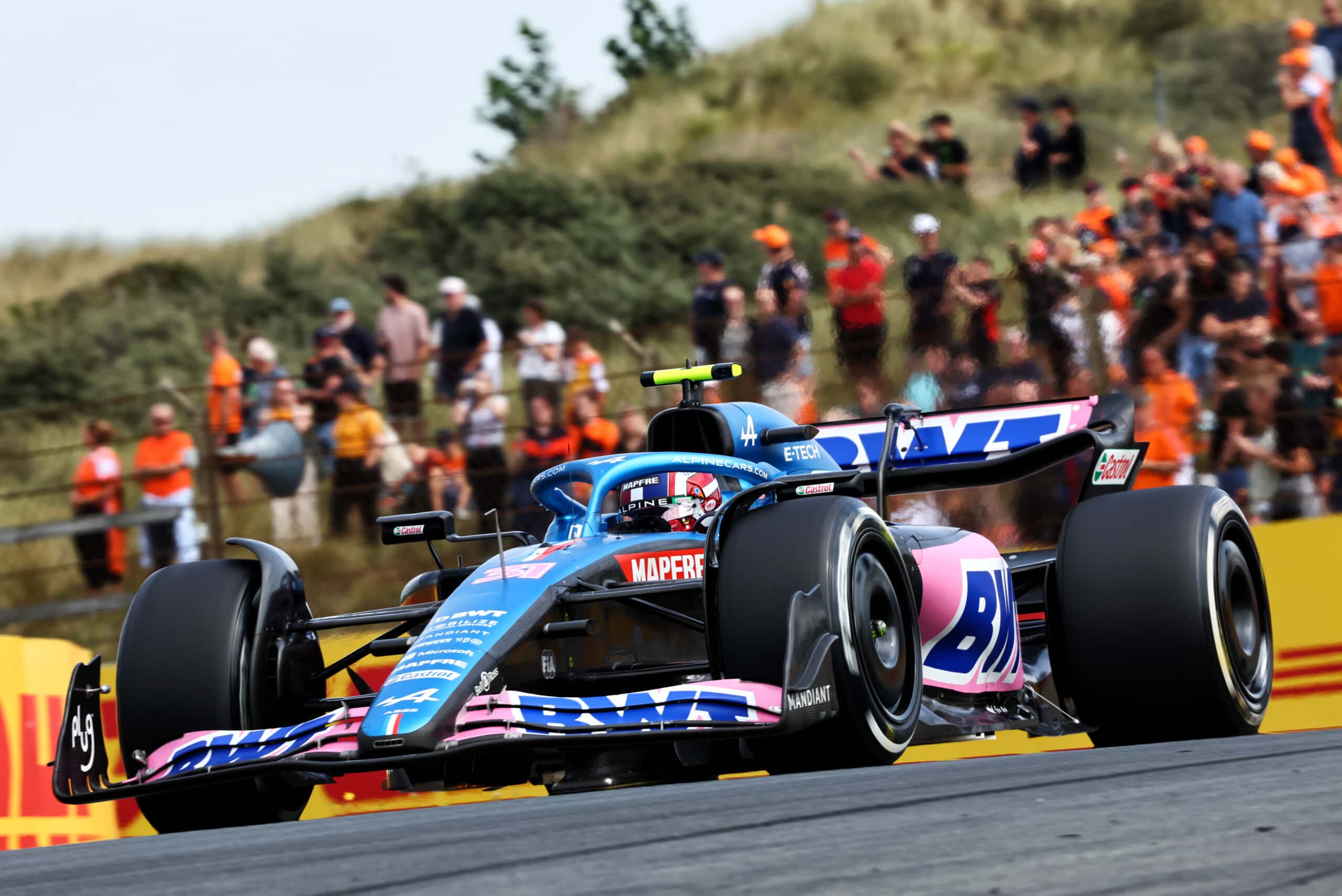 Alpine driver Esteban Ocon described racing in Singapore as a ...