As the 2021 season starts heading towards its end game, some people are already making plans for next year's season. The reason for this is because finally travel restrictions are being lifted and tourism is a possibility once more.
With the 2020 season being affected by Covid, and travel restrictions stopping many from attending overseas events this year, it is perhaps not surprising that 2022 looks like being a bumper year for F1 attendance.
Formula One is the seventh most popular sport in the world according to Pledge Sports. It attracts over 470 million viewers to tune into its races and helps to drive tourism to numerous countries.
As next year seems like being the time to travel to live events again, it might be an ideal time to look at your options for making the most out of F1 attendance.
The best options for watching the 2022 season
A glamorous and dangerous sport, F1 attracts all manner of people from all walks of life. There are several ways that the sport can be enjoyed, depending on your circumstances and budget.
In the UK, Formula One is licensed by Sky TV and is a popular way to watch the races. Many people enjoy watching F1 on a Sunday in their local pub. This means subscriptions to Sky Sport can be avoided.
F1 TV Pro is an option for people in regions other than the UK. This streaming channel is available in nearly 190 countries, but not the UK. You can however access F1 TV Pro with a VPN.
Of course, one other way to watch F1 races live is to attend the event itself. This is where F1 can become a truly engaging hobby, and sometimes an expensive one.
How to attend an F1 event
Many authorized ticket agents can sell access to F1 events around the world. It is important to search for authorized agents to avoid being scalped, or sold counterfeit tickets.
However, getting a ticket is only one part of enjoying a Formula One weekend away. Many people enjoy driving to some of the F1 events, especially when they are in Europe.
Obviously, F1 fans are likely to enjoy cars in general so why not travel through France from the UK to attend April's race at Imola? This can turn an F1 weekend into a truly memorable time.
However, when you get to the race your ticket choice will dictate how much you will enjoy the event. With tickets for the USA F1 ranging from $200 to over $1500, there is a big disparity between the seating and how much you will see.
Getting the most from an F1 weekend
The cheapest ticket for the USA F1 race only granted general admission. This means that there are no guaranteed reserved seats.
With F1 being such a glamorous sport, wouldn't it make sense to add a bit of comfort to your weekend too? For the casual F1 fan who might only attend one race event a year, buying a good seat is a sound investment. For the die-hard fan, some private events companies can provide regular F1 weekends.
For example, the Paddock Club F1 would give private access to race circuits, tours, an all-day bar, and views from above the pit lanes. Serious F1 fans looking forward to 2022 could benefit from having their race weekends organised like this.
How is the 2022 season shaping up?
By the time you read this, you may already know the winner of the 2021 season. At the time of writing, Max Verstappen was six points ahead of second-placed Lewis Hamilton.
Mercedes were leading the constructor's standings with Red Bull Honda trailing in their wake by over 30 points. McLaren Mercedes was 157 points behind Red Bull so it seems clear that the Constructors Championship was a two-horse race.
Max Verstappen dramatically grabbed pole position for the USA GP in the last moments of qualifying. The 2021 season looked to be going down to the wire with Hamilton and Verstappen jostling to become Champion.
2022 looks to be equally exciting, and the countries involved should get many fans pouring over atlases and making hotel and flight reservations.
What countries are involved next year?
There are 20 countries involved once again in the 2022 season, and familiar names will be involved. Lewis Hamilton signed a two-year extension in 2021, meaning that he will be racing in F1 for at least two more seasons regardless of whether he ends up being crowned champ in 2021.
The 2022 Formula One calendar was announced in October, and what a lineup it is. The season kicks off in the Middle East with Bahrain and Saudi Arabia being the first two venues.
May might be the month that interests many F1 fans though. This is when the races relocate to Miami, Barcelona, and Monaco. It is hard to think of three more glamorous places that F1 fans could enjoy with a private events club.
Can you get access to the teams and drivers?
Of course, for many fans of the sport, the heroes are the drivers and the teams behind them.
A Formula One paddock club may help you to get closer to the stars of the races with private pit lane walks. They may also organise question and answer sessions with drivers.
Paddock clubs can usually organise tours of the teams' garages also, which would get you up close with the cars and the teams who work with them.
Benefits of joining a club for F1 races
Whether joining an F1 club for race events is worth your while will depend on a few factors. One would be how serious you are with F1, another would be your budget. Perhaps most importantly, it would also depend on what you want to get out of your F1 weekend.
The F1 Paddock Club and other similar companies will offer a range of benefits that are not normally open to regular ticket holders.
Some of the benefits might include being able to get hotel and airport transfers. They may offer transfer by helicopter to the race, or even private jet to that weekend's destination.
Other benefits include the following:
Private tours of garages and pit lanes
Access to the circuit
Private club lounge access
Chance to get near the drivers and teams
All-day bars
VIP parking where necessary
Refreshments and lunch
According to Forbes, Formula One races were sold for $27.8 million each in 2019. This number is reflected in the rise in tourism that F1 races generate for the countries involved.
Many people are happy to watch the events on TV at home or in the pub, but for others being there to see the race live is the only choice. For these people using a private paddock club might be worthwhile.
Summary
Exclusive access and the chance to ask drivers questions would surely appeal to many F1 fans. If this type of access isn't in line with your budget that doesn't mean that you have to miss out.
Fortunately, there are options for Formula One fans with less need for an exclusive club or with a smaller budget. Driving through Europe presents a realistic way to get to the circuits and save money. For others though, sitting above the pit lanes with prime viewing is worth the extra money.
Want to save this information for later?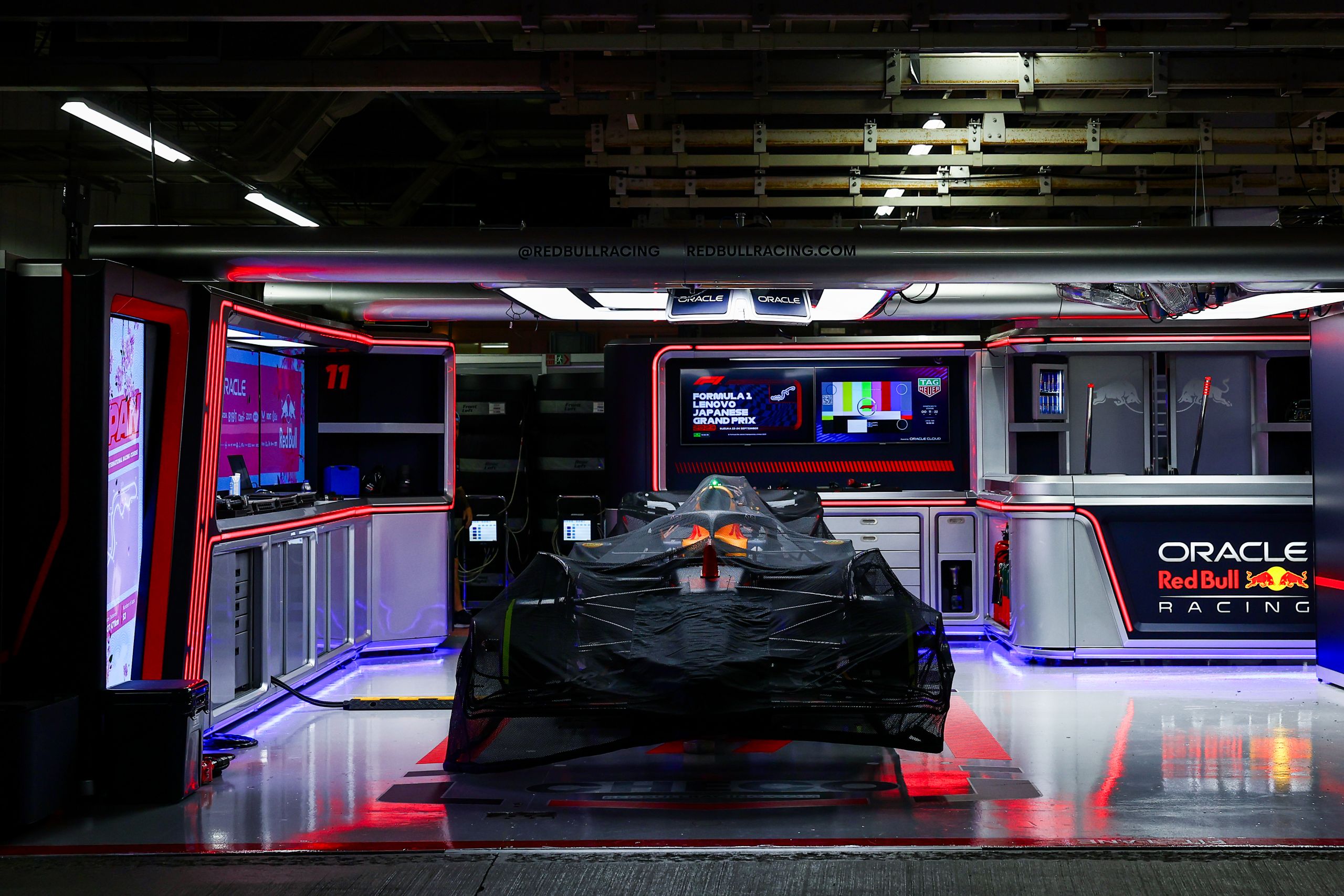 The roar of engines, the blur of speed, and the ...