Right now, students can choose an exciting career path and follow their dreams. Even a decade ago, learners didn't have as many opportunities to pursue exactly what they wanted. For example, if you are a fan of motorsport and this thrilling world of speed, innovation, and opportunity, you can look for an opportunity to find a job here with enough determination.
One of the pinnacles of the motorsport world is Formula 1. This is a highly competitive and prestigious racing series that has captivated viewers all over the world. Not a lot of people think about what is happening behind the scenes, where a team of dedicated engineers works together to create cutting-edge technology and win races for their team.
Those students who are interested in this field can consider getting an engineering degree. Of course, graduation won't be an easy task, so you might want to look for write my paper services online for your projects. Motorsport engineering is a specialized field that revolves around designing, developing, and maintaining high-performance vehicles for racing purposes.
So, do you want to become an indispensable part of the F1 team? Here is everything you need to know about your path to working in Formula 1 with a motorsport engineering degree!
Does F1 really need engineers?
One of the biggest issues that modern students have is that they are not sure about fitting in. Luckily for you, modern motorsport engineering is a huge field that includes designing, developing, and maintaining high-performance vehicles for racing purposes. This means that you will most likely find something that fits your interests and skills in no time!
Formula 1, being the most technologically advanced racing series, demands engineers with expertise in various disciplines to push the boundaries of performance and efficiency. Regardless of your specialization, you will play a crucial role in contributing to the success of your team! And a degree in motorsport engineering will open many doors for you.
Here are just some of the areas of expertise that students can look into:
Aerodynamics
Chassis design
Powertrain development
Data analysis
How to choose the right program?
This should be the first step towards a career in F1. You need to be prepared to look through many colleges and universities around the world, which offer the best specialized degrees. It's very important to choose a program that aligns with your career goals and aspirations. Look for institutions that have a strong reputation in engineering and offer hands-on experience.
There are some universities that have direct connections with Formula 1 teams. They offer exclusive opportunities for students to gain practical experience within this industry. You might want to stay in the loop and read up on the most recent news in the F1 field! This knowledge will give you a competitive advantage and maybe get you a spot in the right program.
Here are several options that graduates will have:
Internships that you can land even prior to graduation
Placements in teams with a recommendation from your university
Sponsored projects with teams working on real-life racing challenges
Core subjects in a curriculum for a motorsport engineer
Now that you are sure about your career choice, let's see what actually awaits you after you have enrolled in the university of your dreams. A typical motorsport engineering degree covers a wide range of subjects, combining theoretical knowledge with practical skills. Usually, the curriculum is full of subjects that give the learners all tools for success in the field.

All graduates need to be ready to tackle the task of designing and optimizing high-performance racing cars. Based on this, your typical curriculum might look like this:
Vehicle dynamics
Here, students will learn about the behavior of race cars under different conditions. You will also analyze the car's response to various inputs and learn how to optimize performance with the help of suspension, tires, and aerodynamics.
Powertrain systems
This course will be all about the engines. Learners will dive into the design and development of high-performance engines, transmissions, and other drivetrain components. The main goal, of course, will be maximizing the power output and overall efficiency of the car.
Aerodynamics
This might be one of the hardest courses in your curriculum. Don't hesitate to hire the best paper writing services if you are feeling overwhelmed with new information! Here, you will study the principles of airflow and use computational tools to improve downforce, reduce drag, and enhance overall vehicle performance.
Chassis design
This class is focused on structural aspects of race car design, for example, the best materials, safety regulations, and tools that enhance rigidity and reduce the weight of the car.
Data analysis
Even though this course is more about mathematics, engineers need to know the basics of data acquisition, processing, and analysis.
Materials and manufacturing
Students have to understand the choice of correct materials and manufacturing processes if they want to achieve lightweight and high-strength components for their cars. You can be a part of innovations in this industry!
Motorsport regulations
Even engineers have to deal with legal issues, like compliance and guidelines set up by racing authorities. For example, the rules from Fédération Internationale de l'Automobile govern F1 and other racing series.
Innovation and research
Even though this is not a specific class in your curriculum, you will always be encouraged to explore your innovative ideas and conduct your own research. This way, you will be able to stay at the forefront of motorsport technology.
Based on this list, students can already make a decision whether motorsport engineering is the right choice for them!
To Sum Up
Now you know about the fundamentals of your path toward working in Formula 1 as an engineer! This path is definitely not easy, and the competition will be insane. On the other hand, with enough relevant knowledge and determination, a motorsport engineering degree can be the key to unlocking your exciting and rewarding journey into the world of F1!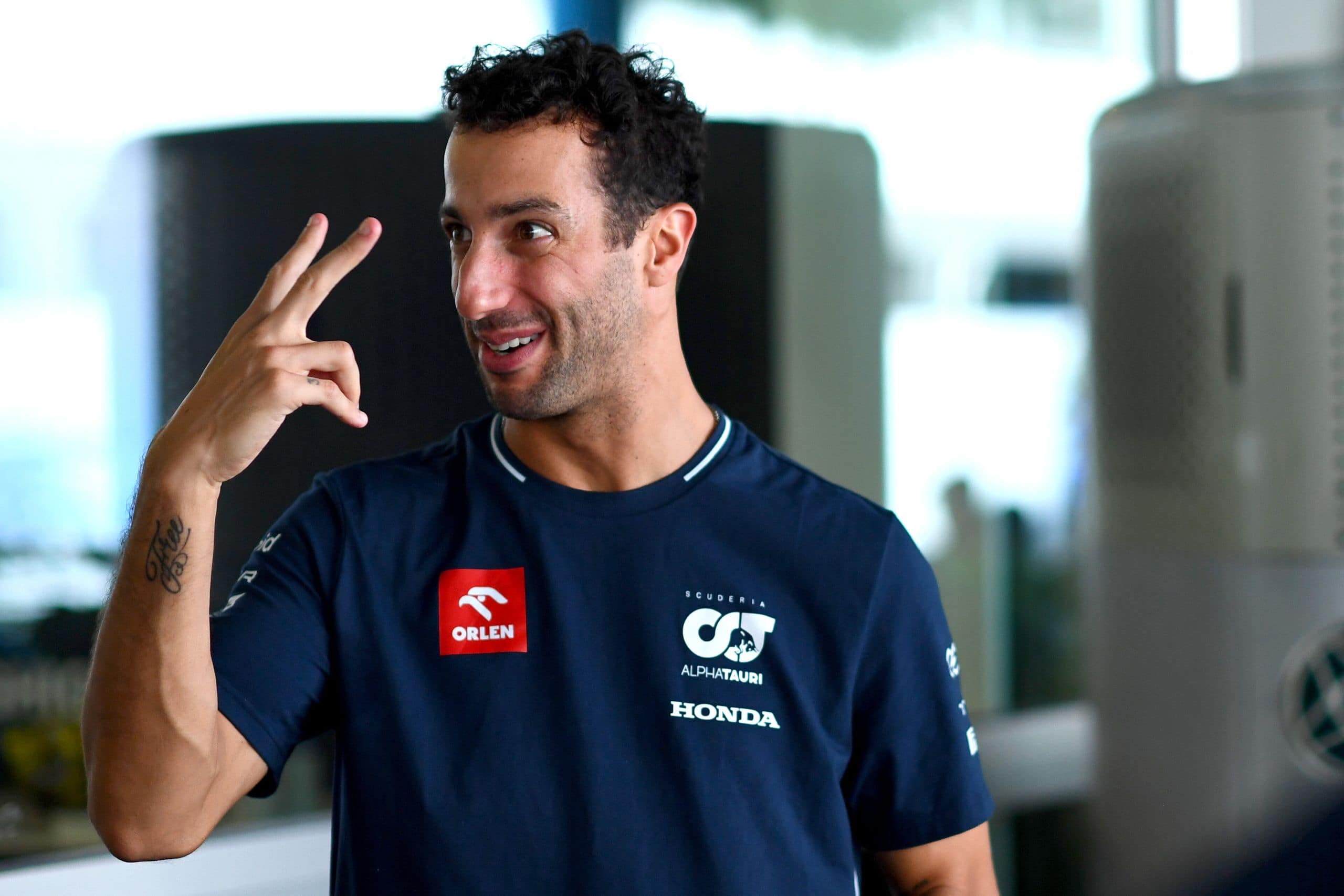 Daniel Ricciardo could miss up to two more grands prix, ...