The last you didn't sleep during the Abu Dhabi Grand Prix was in 2016. No rewards for changing my mind, unless Max Verstappen, pole sitter for tomorrow's season-ending Grand Prix, succeeds in converting what currently looks an enticing end to the 2020 FORMULA 1 season into a boring pole-to-checkered flag sprint, which has so often been the case.
Listen: 2020 Abu Dhabi Grand Prix Qualifying Analysis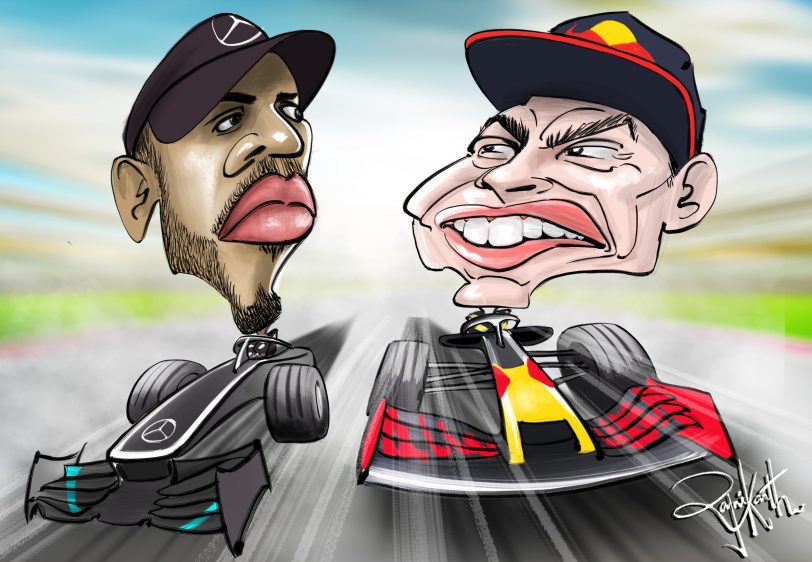 Has Max Verstappen Set Up An Enthralling Abu Dhabi Grand Prix?
Remember what transpired here amid bright lights in 2016? Easy if you try. Think a former world champion /Mercedes driver vis-a-vis a current Mercedes driver and hammerer of the entire grid and you'd know.
It was right here in Abu Dhabi wherein the man who won a world title four years ago, also described as "Brittany," for reasons best known to his haters, became the headline material even as he didn't win the Grand Prix that year.
But then, Nico Rosberg hasn't always succeeded in stealing the mighty Lewis Hamilton's thunder- isn't it?
Who can forget the closing laps nearly half a decade back in time, wherein, while Rosberg was trying all in his might to hold onto a top-three finish (to secure the 2016 World Championship crown), multiple world champion Lewis Hamilton was deliberately slowing down from the front only so a certain Red Bull driver could sneak up on his (then) teammate?
Though, truth be told, even as Hamilton, well within his rights to do so, tried all his best to bring trouble to a man he no longer even enjoyed being friends with, Rosberg bore the brunt and upon finishing second, lifted the only FORMULA 1 title that sits in his trophy cabinet.
But let us ask a frank question?
Would any of that final lap excitement come to life had a certain Max Verstappen not played his part? Having been outqualified back then by Daniel Ricciardo (P3 to Max's P6, in Red Bull), the Dutchman would storm to a gritty P4.
In so doing, lest it is forgotten, the 23-year-old would become an unlikely and even unanticipated ally of the very man most desire Max Verstappen to team alongside. Well, at least, some day in the future.
But make no mistake.
Had Verstappen, then 19, not closed down the gap to Rosberg, as did Vettel, one may not have seen what did turn out to be a thrilling- if not entirely amazing- Abu Dhabi Grand Prix.
Surely, there have been more interesting races out here in the throbbing heart of the UAE. Picture the 2012 Abu Dhabi Grand Prix, aka the Kimi Raikkonen, "Leave me alone, I know what am doing," GP!
But did you notice the recent races at the said destination have been anything but thrilling or even close to being interesting. Wondering how?
Very well then.
The most normal (read insipid) facet of all recent Abu Dhabi Grands Prix has been the fact that the pole-sitter in each of the last three races has gone on to win the race.
Now here's something you may find random, but give it a try.
If the Abu Dhabi GP were to be a person who did, as a matter of fact- stupid as it may sound- read its own report card, it would surely have fainted in utter boredom seeing sheer uniformity of its (own) grades if one were to call it.
How?
It's a no-brainer.
Year 2019- Lewis Hamilton wins from pole
Year 2018- Lewis Hamilton wins from pole
Year 2017- Valtteri Bottas wins from pole
Why stop there, go back to 2016!
Year 2016- Lewis wins from pole but Nico wins world title as a result of Max Verstappen and Vettel's unsuccessful (closing stage) intervention.
So the fact is, if there's anyone who can give us a race to remember at the very destination where of all people, Kimi Raikkonen had to make the effort of talking only so his team that they doesn't, it's Max Verstappen.
And there cannot be a better place to begin the 2020 Abu Dhabi Grand Prix than from the pole position, an incredible effort given that the Red Bull driver's soft tyres did the trick against the sheer brute pace and unbending consistency of Mercedes.
This, it mustn't be forgotten, is the team that claimed fifteen poles from seventeen runs, so far.
That Lewis Carl Hamilton- racer, winner, trier, doer, achiever, multiple world champion- has, on his own, clinched ten poles gives us a clear idea of the real force that stands in Max Verstappen's way come the race, which well is a few hours away.
So while to say anything can happen is saying the boringly obvious, the 2020 Abu Dhabi GP may or may not conclude with an obvious ending.
This is for the simple reason that under bright lights, varying track temperatures and the incredible unpredictability of FORMULA 1- we've already seen last minute overtakes, a Perez win, podiums of Gasly, Ocon, Albon, and what not- anything could happen the moment the five red lights turn green.
And that being said, we could well see, a prospect of Max Verstappen spoiling Mercedes' party having done it once already this year, circa the 70th Anniversary Grand Prix.
What do you reckon? Forget that! You raring to go, Lewis?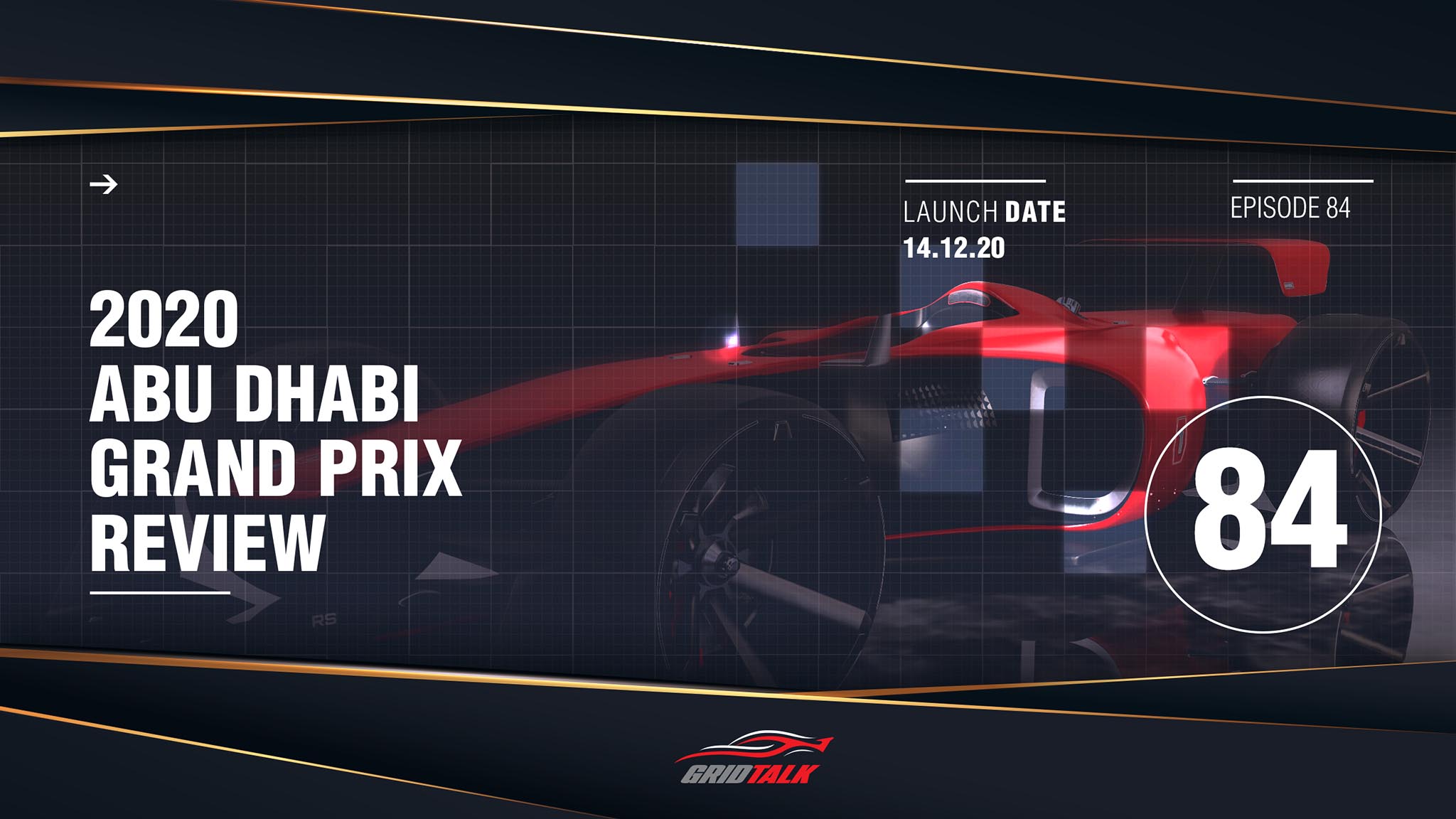 Welcome to Episode 84 of our Formula 1 podcast, Grid ...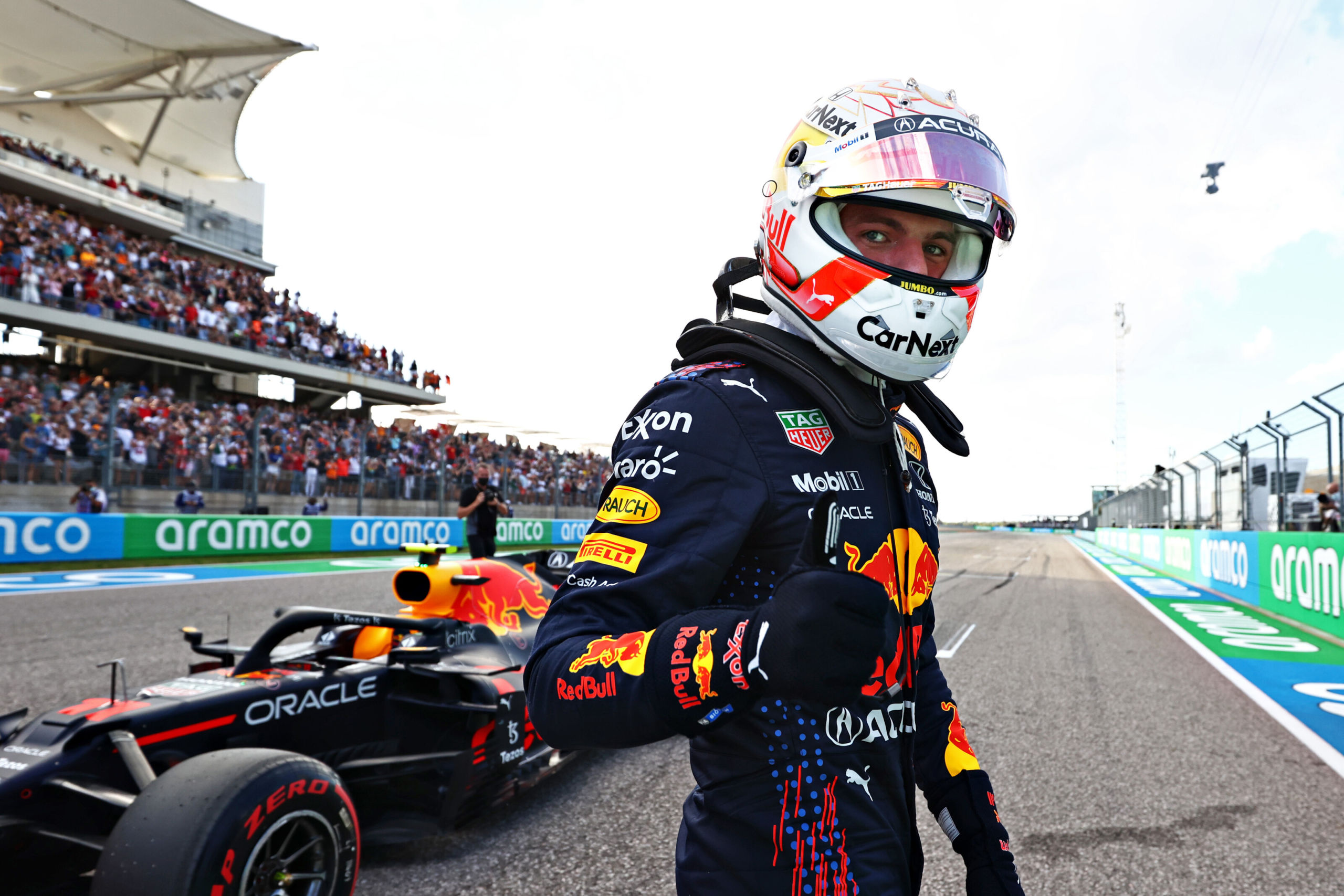 In the dying moments, Max Verstappen snatched pole position for ...