It was a case of better late than never for Max Verstappen who surprised everyone, including himself, to take pole at Yas Marina for the FORMULA 1 ETIHAD AIRWAYS ABU DHABI GRAND PRIX 2020.
Behind him on the grid will be Mercedes duo of Valtteri Bottas and Lewis Hamilton, while the battle for third in the Constructor's Championship is poised to go to the wire after McLaren's Lando Norris qualified fourth.
Listen: 2020 Abu Dhabi Grand Prix Qualifying Analysis
Results: 2020 Abu Dhabi Grand Prix Qualifying Results
Late Season Joy For Max Verstappen
After a long and tiring season, Max Verstappen brought joy to himself and his crew by breaking Mercedes dominance at Abu Dhabi, taking the third pole position of his career.
'It was a very nice lap. I didn't really expect to fight for pole today but it is very satisfying and at least we have one pole this year with the dominance Mercedes have had and we can be very pleased for that.
'Everyone is a bit tired at the end of such a tough season but I think for the mechanics and everyone in the Team this was a great boost.
'It wasn't the most straightforward qualifying, of course initially I had my hand stuck under the wheel so I had a poor lap and then after that with the medium tyre it was not so easy but on the second run we made a few changes and then it seemed a bit better.
'Then in Q3 we had quite a decent lap and everything came together. It won't be easy tomorrow as they have two cars behind me that can do different strategies and try to put me under pressure but I'm going to give it all I have and have fun out there.
'We have a shot at the win but whatever happens today has been a great day.'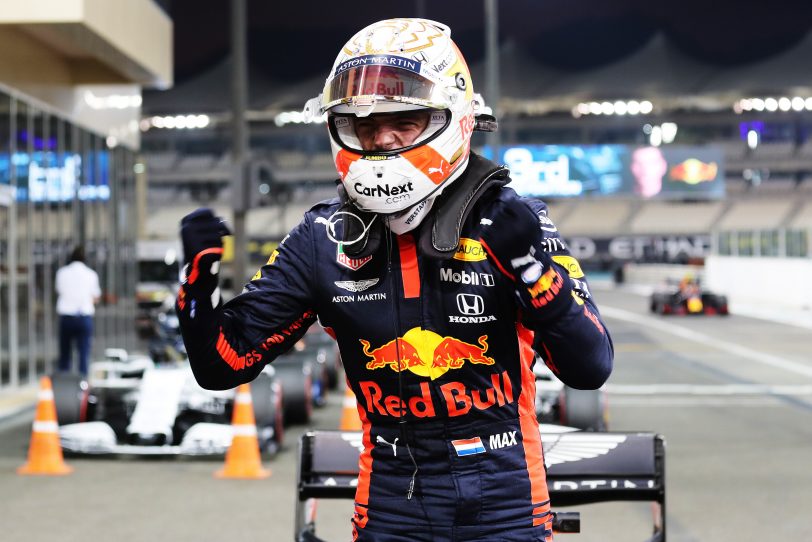 Valtteri Bottas Settles For Second
Valtteri Bottas had to settle for second place on the grid as he set the second fastest time in Q3, missing out on pole position by less than half a tenth of a second.
'Congratulations to Max on pole position, he did a good job today. We saw in FP3 that the Red Bull was pretty quick; they managed to optimise their car and really extract the maximum from the Soft tyre, which is something we struggled with all weekend.
'As the track cooled down towards the end of the session, I started to suffer with understeer, which made it tricky to improve the lap times. I think I still managed to get everything out of the car, but we simply weren't quick enough today.
'We looked stronger on the Medium tyres, but you need to be quick on the softest compound to be on pole.
'The points are given out on Sunday though. We have a strong car and will start the race on the Mediums, so it's all still to play for.
'I think it's going to be a good battle between Max, Lewis and myself and anything can happen as we've seen in F1 lately. I'm looking forward to an exciting season finale tomorrow and will fight hard to end the year on a high.'
Difficult Day For Lewis Hamilton
Lewis Hamilton had a difficult day, struggling to get back into his usual race weekend rhythm after not racing last weekend in Bahrain.
'It's definitely been a difficult weekend, getting back into the rhythm and finding the momentum again but I'm super grateful to be back with the team and trying to close out the strong season that we've had, in style.
'I've struggled with the balance of the car and we weren't really gelling together, so it was a battle to get a lap together in qualifying. I still gave it my all and it was so close between us.
'Obviously, it's disappointing to be P3, but congratulations to Max, he's been driving great this year. Hopefully we'll give Max a good run for his money tomorrow, with both Valtteri and myself starting right behind him. It makes it more exciting, that's for sure, and there's still some unknowns with the long runs.
'This is a tough track to overtake on but there's still strategy to play with, and the start and first few laps are going to be important. So, there are opportunities and I'm excited to see how it'll play out.'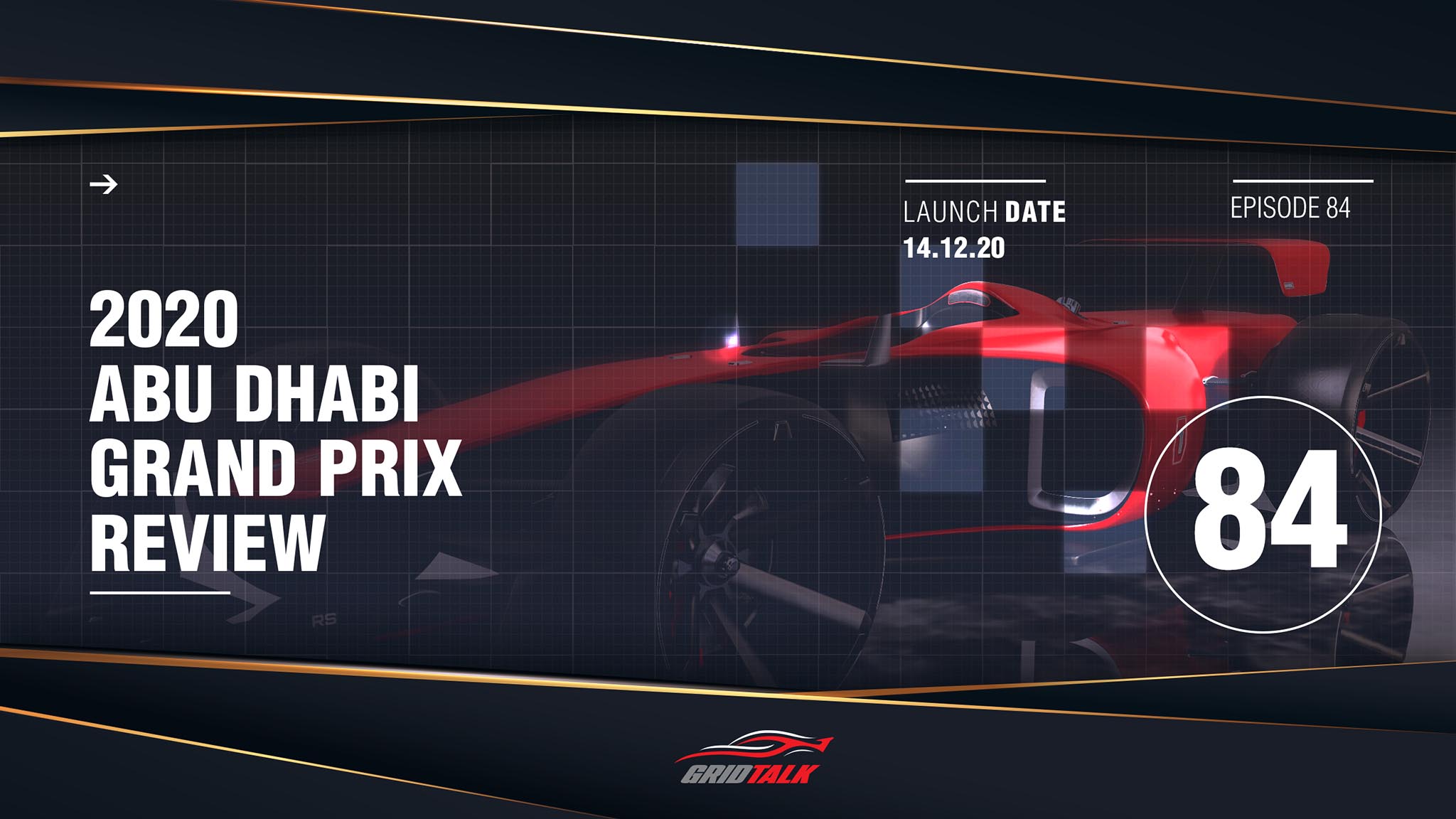 Welcome to Episode 84 of our Formula 1 podcast, Grid ...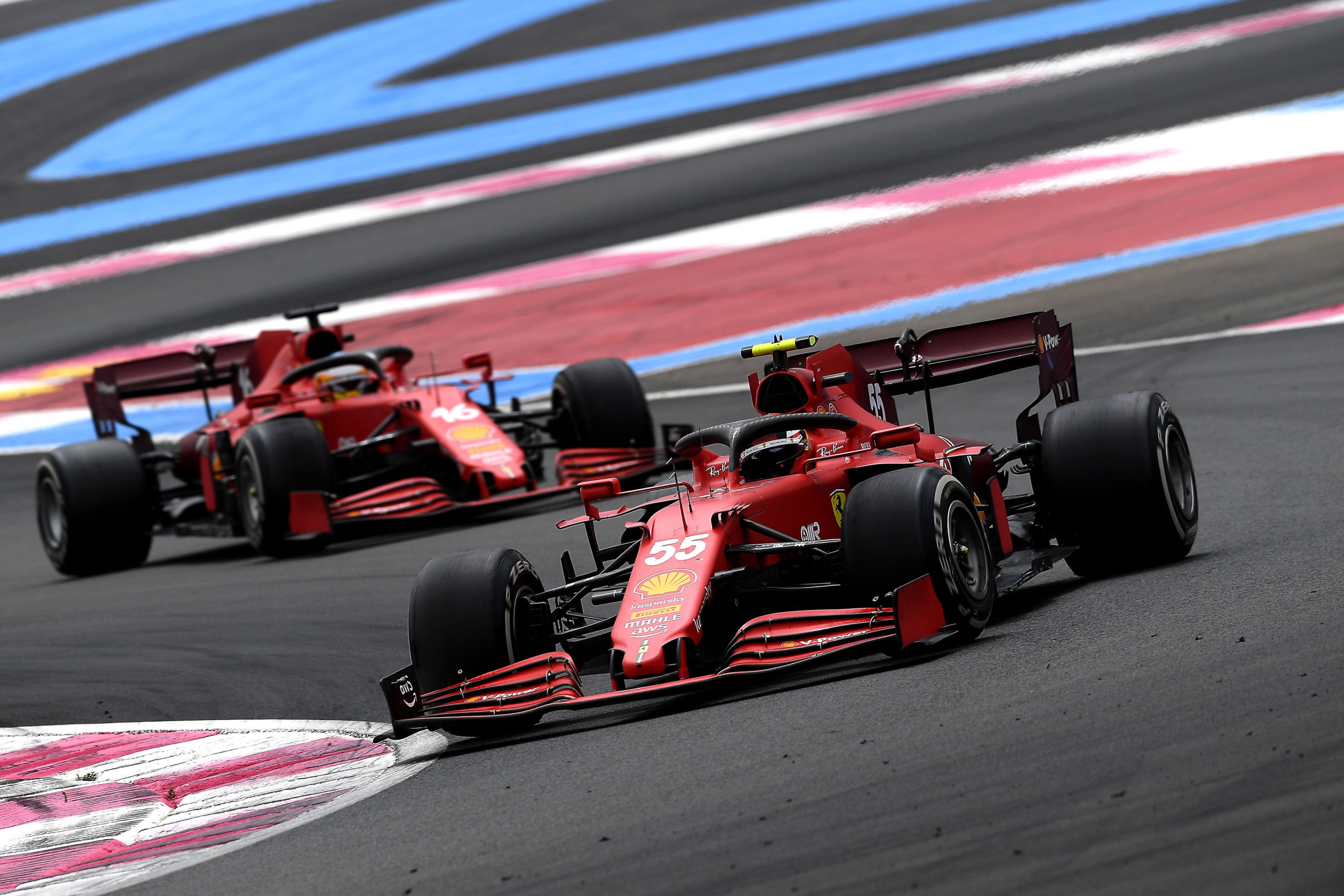 Charles Leclerc is currently sixth in the 2021 F1 Drivers ...