If the 2020 Spanish Grand Prix qualifying result were to be summarised in a newspaper headline fashion, then perhaps any of the following results would seem apt for an afternoon that was all about usual Mercedes domination, but also had a say from Red Bull in the end:
Hamilton and Bottas lock out the front row for Mercedes yet again.
Hamilton soars to an incredible 92nd career pole, his fifth at Barcelona.
Mercedes in the driver's seat at Barcelona, with Red Bull with a foot in the door for the Spanish Grand Prix.
Frankly speaking, Sunday's Spanish Grand Prix could, most honestly, be any among Mercedes or Red Bull's race, provided the cars, of course, run the entire course sans any mechanical or other troubles. Though the frontrunners would be aware of the key strategy call made by Red Bull exactly a week ago (70th Anniversary Grand Prix) that ultimately paid rich dividends for the Horner-led outfit, the Milton Keynes-based outfit would still feel confident and perhaps even bold at the back of what star driver Max Verstappen achieved.
For starters, Max Verstappen begins the 2020 Spanish Grand Prix from third on the grid, which is one place better than where he started the same contest a year back when despite being P4, he was able to put up a tussle out in front.
'I think we did a good job in qualifying, extracting everything we could from the car. We know that over one lap we struggle a bit compared to Mercedes but on the long runs it is all closer and we can extract a bit more from our car. It seems like I have a subscription to P3 at the moment as I have been there for the whole weekend but we will try to improve on that tomorrow! I felt very happy on the long runs yesterday, with the balance of the car and the wear of the tyres so I hope that will be the same for tomorrow when it will still be warm but not as warm as today. We will try to stay as close to Mercedes as possible, put pressure on them and hopefully we can have a good fight. I am confident that we can do a good job. It will be hard to beat Mercedes as they still look very fast but we don't give up,' said Verstappen.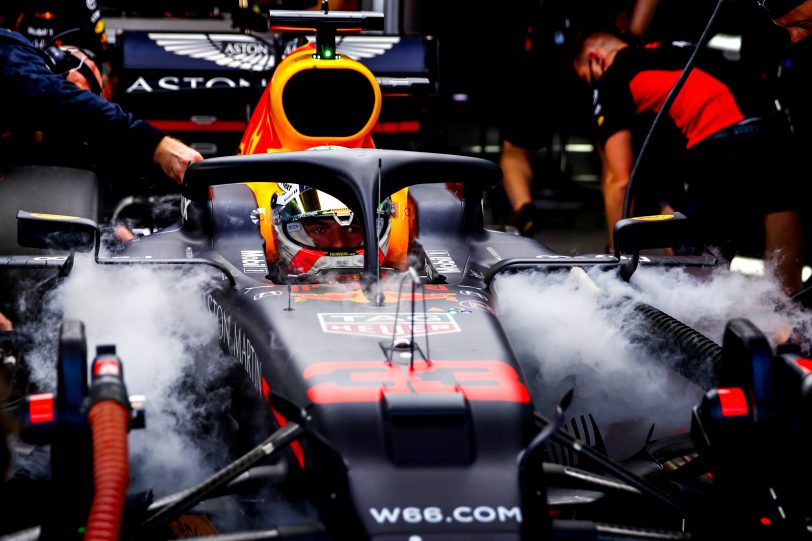 It is, in fact, Max's best ever start for any Spanish Grand Prix, the driver currently running in his sixth year in the sport.
Secondly, Max would take heart from the fact that despite not starting inside top-three in 2019, he ended up third on the podium. Though, where the results stand, this is not what he would aim.
Knowing well the fact that where it comes to pit and race strategy, his team have proven themselves to be fairly smarter than last-week's clueless Mercedes outfit, the ever-gritty customer would fancy his chances.
Of course, lest it is forgotten that the first ambition for third-placed Max Verstappen come race-day would be to get Bottas at the start, the possibility of which might seem difficult but cannot be ruled out especially given the fact that there's a considerably long run down to the first turn at the circuit checkered with 16 turns.
But in all, it would all boil down to how the three cars at the front perform on race-day.
But as they say in Formula 1, a sport so mired in uncertainty, that never say never!
Let's, not for a second, forget the fact that when Max Verstppen vaulted past the checkered flag back in 2016, racing to an incredible race-win, the first of his fiery career, he started the 66-lap run from fourth on the grid.
Against that narrative, commencing the Spanish Grand Prix challenge from third is anyday, a significant aim if not a slot worthy of cementing certain hopes for a triumph.
More importantly, in the very recent past, he's also gone on to show that how using significant straight-line speed, especially on fresh rubber, he can get the better of at least one of the two Mercedes cars. But whether that would pan out at Barcelona in the next few hours is certainly worth the watch.
Though what can be said is that Lewis Hamilton, absolutely aware of Verstappen's rise as the only other driver barring teammate Bottas, who can play challenger to his 2020 title hopes, would be measured and cautious as ever.
One of the things that would make the 2020 Spanish Grand Prix one to closely watch. Against Red Bull's Max Verstappen-powered Bull-run it would be a gratiating sight to see Hamilton ring up his quintessential 'Hammertime!'
It would also be a race of decisive strategy, who knows, a classic two-stop given higher track temperatures, and as Hamilton admitted, "peak summers" in Spain?
'This is a great result for the team and I'm grateful for everyone continuing to push. It was very hot and quite gusty out there which made for a tricky session. We changed a few things overnight, made a good step forward and I was pretty happy with my first laps in each Qualifying session. The first Q3 lap was really solid but there was still a bit of room for improvement. But my second lap wasn't particularly great and I just couldn't go quicker. In the end, it was very close with Valtteri out there, he's keeping me on my toes and every millisecond counts. Tomorrow is going to be challenging, as the race scenario is completely different. Over a single lap, we seem to have the edge, but Red Bull's race pace looks strong and the run down to Turn 1 is very long, so I'm expecting a tough battle,' added Hamilton at the conclusion of qualifying.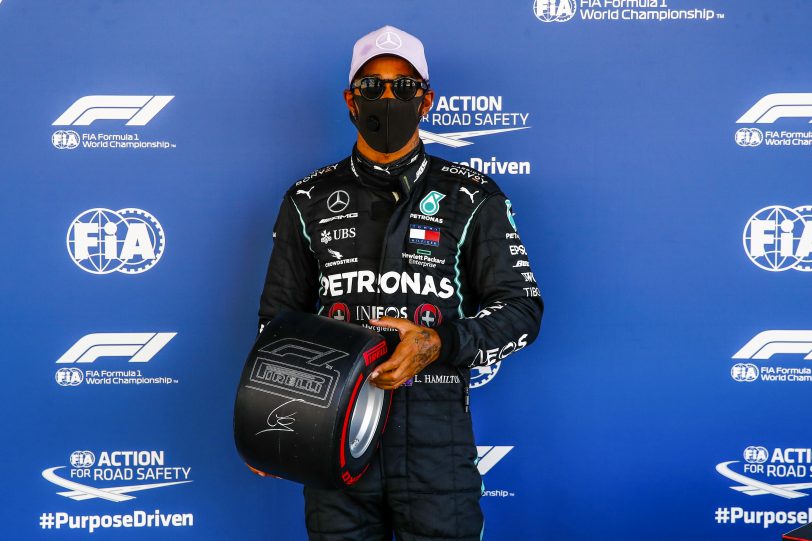 So will it be an undercut for Mercedes who'll probably box Lewis for a change at around the halfway stage, if they are to compete with a different strategy than the one they picked for the 70th anniversary Grand Prix?
Or will Red Bull go for the exact same strategy as the one they contended with, that garnered Verstappen his first win of the season?
On his part, Lewis Hamilton should feel confident of returning to the very position he's so habitual of bagging, given his smashingly good 1:15:584 was not only his fourth pole of the season, his fifth at Barcelona over the years, and an incredible overall ninety-second pole of his checkered F1 journey.
He's just not allowed anyone to dominate at the Spanish Grand Prix, a second home of sorts for the Briton, where he enjoys considerable success, having taken pole in 2016, 2017, and 2018 runs after Valtteri briefly put an end to his domination in 2019. Though the Finn was unable to prevent Hamilton from collecting what would become his fourth win at the event, his first coming in 2014 with Mercedes.
Who'll prevail at the end of 66 laps then? Lights out and away we go.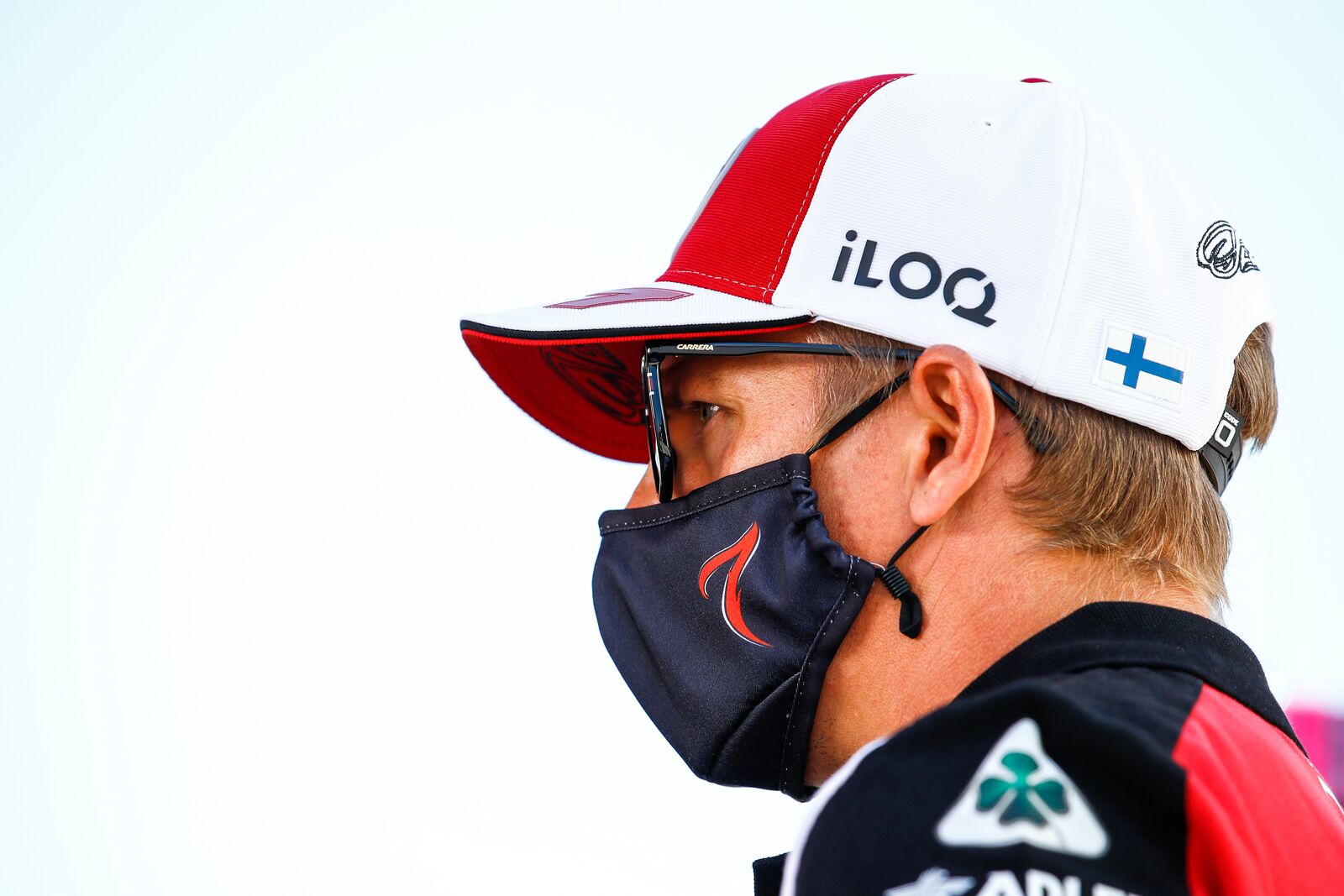 "Kimi, why do you think the move to Sauber would ...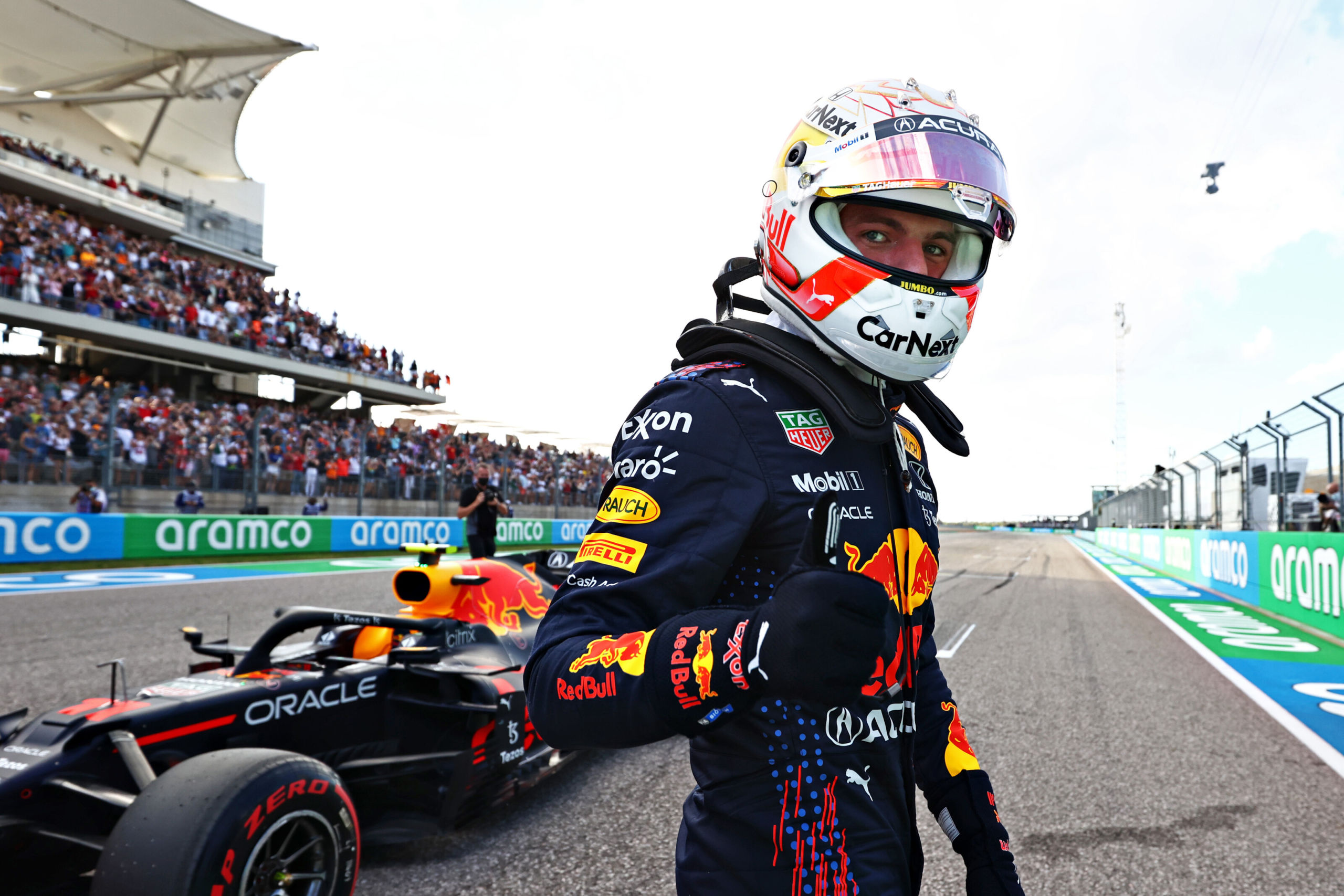 In the dying moments, Max Verstappen snatched pole position for ...