Many drivers say a lot many things but when someone like like Sir Lewis Hamilton says a thing, whether constructive criticism or lavish praise, you take it seriously. And truth is seven-time world champion Sir Lewis Hamilton is optimistic about Formula 1's future, which is largely due to the kind of exceptional talent that there exists in the sport.
At this present time, the current grid is made up of both experienced veteran stars such as Fernando Alonso, Hamilton himself, Sebastian Vettel and the man who recently announced his retirement, Kimi Raikkonen as well as youngsters like Verstappen, Norris, Leclerc, Gasly, Russell, Latifi and Tsunoda.
But Sir Lewis Hamilton, in his recent media interaction upon arriving at Zandvoort, the home of the Dutch GP, which returns to the calendar after three and a half decades, has directed his attention on his fellow Englishman George Russell.
Stating in no uncertain terms that the future of Formula 1 rests on avid youngsters and special talents like George Russell, who recently bagged his maiden podium at the rain-marred Spa-Francorchamps, Hamilton asserted that the future of the top flight of Grand Prix racing is represented by George Russell.
It's not, at all, a strange verdict, truth be told.
For starters, not many racing drivers have demonstrated the pace and patience as that of Russell, all of 23. There were several opportunities where Russell came ever so close to get some points in that unopened F1 account, especially in 2020, but luck would never side with him.
Think Monza. Think the puncture at Bahrain that left the-then 22-year-old gutted at Sakhir, after having overtaken Valtteri Bottas for the race-lead in 2020, a race contested amid unsparing heat of the desert where Perez came on top.
So recently when George Russell scored his first of the many F1 podiums at Spa-Francorchamps even though in a Grand Prix that irked and frustrated more instead of entertaining, it wasn't a surprise to see countless fans raving for the Briton.
That being said, what does Sir Lewis Hamilton think of Russell and why the Williams driver, in particular, represents the sport's future, as per the Mercedes ace?
Here's what you need to know:
I think it would be quite good, I honestly think it would be good," Lewis said. "George is an incredibly talented driver, clearly.
"I would say probably the only highlight from last week was his qualifying lap, it was amazing. I think he's humble, I think he's got a great approach.
"At the moment naturally I have to be super supportive of the team-mate I have right now, so that's why I'm always supportive of Valtteri because we have a job to do right now. Neither of us can win the team championship alone, we have to do it collectively.
"But I think it would be… He [Russell] is the future, he's one of the members of the future of the sport. I think he's already shown incredible driving so far and I'm sure he's going to continue to grow. So where better to do it than in a great team like this or what team wherever he goes to?"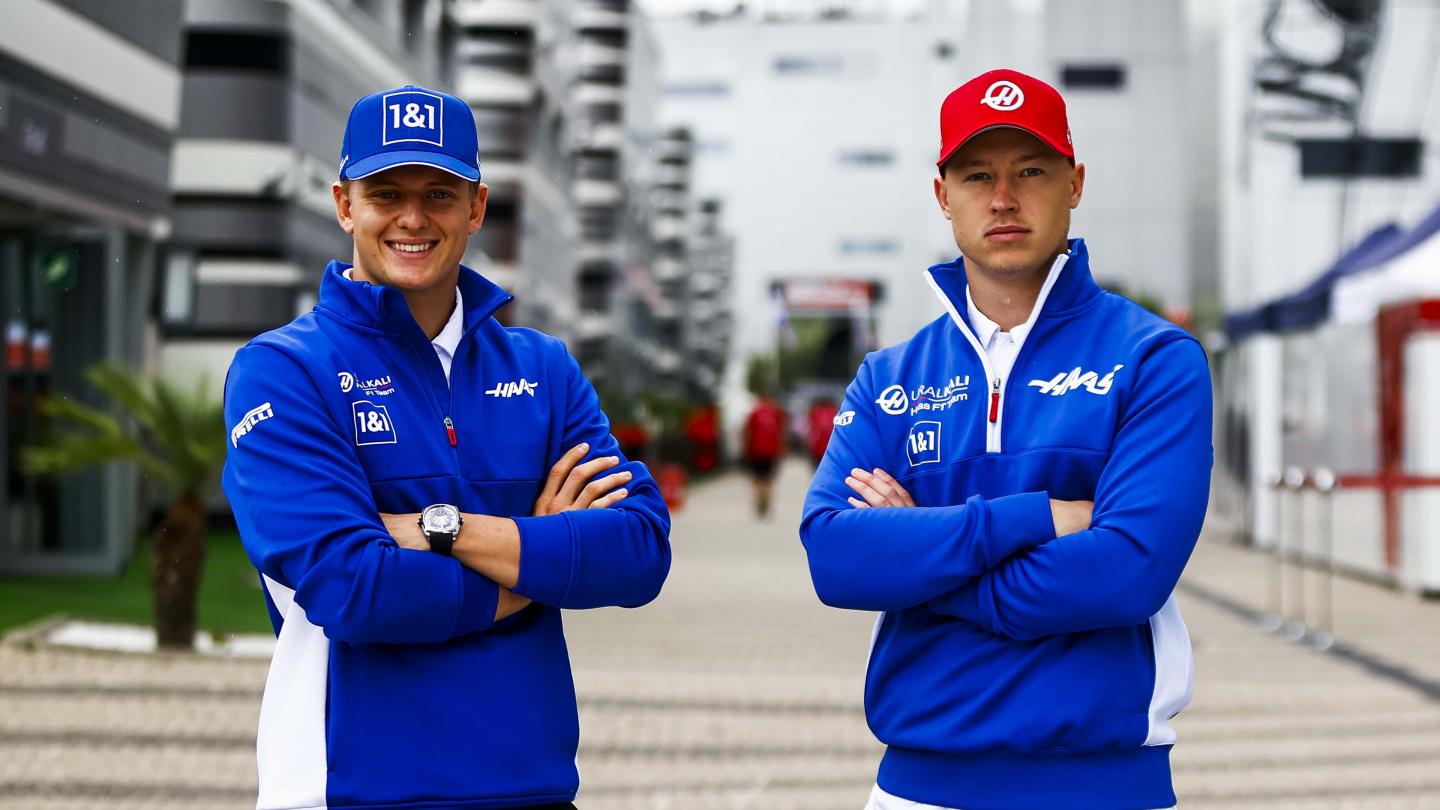 Uralkali Haas F1 Team will enter the 2022 FIA Formula ...