With the engine 'Party Mode' ban coming into place ahead of the 2020 Italian Grand Prix, championship leader Lewis Hamilton has vented his frustration at the rule change, as teams will now be forced to run the same engine mode across qualifying and the race.
Ban Is A Compliment
After earlier being vocal about the rule change being put in place to slow Mercedes down, Hamilton is now taking it as a compliment, and looks forward to having less to do in the cockpit.
'I like personally being able to control when you use some of the life of the engine and when you save it, that's kind of been a strength of mine in terms of saving engine mileage through the year and making the engine last longer. They take a bit of that away, but it means we have to worry less about switching over to anything else.
'I think [the ban] is a compliment at the end of the day, hopefully the guys back at the factory [take it as a] compliment that they've done such a fantastic job with the engine. But we will continue to work and improve with the situation we're given and it will be interesting to see how it plays out during the weekend… [But we should have] better race pace,' said Hamilton.
Formula 1 Engine 'Party Mode' Explained
Ahead of the introduction of the new Technical Directive restricting engine modes, Mercedes Managing Director at HPP, Hywel, explained just how Formula 1 engine modes work and how the new ruling might affect performance up and down the grid.
Toto Wolff Intrigued By The Challenge
Mercedes boss Toto Wolff often relishes the challenge of competition, and although he has previously said that Formula 1 is a meritocracy and should stay that way, he is intrigued by what this rule changed designed to slow hs team down will do this weekend.
'Spa had not been our strongest track in recent years, so it felt very good to turn that around this year and leave Belgium with a 1-2. A few weeks ago, I was trackside in Silverstone to watch our cars go through Maggotts and Becketts; last weekend in Spa, I was watching the onboard of it going through Malmedy and Pouhon. Seeing the W11 driven in anger, attacking the circuit with everything it's got, is truly impressive and shows how colossal effort from everyone in Brackley and Brixworth has created a mighty machine.

'The second and third races of this triple-header take us to Italy, with stops in Monza and Mugello. The famous 'Temple of Speed' is a real low-drag, low-downforce circuit where straight-line speed is crucial for a good result. The race was often won from pole in the past, which makes qualifying particularly important in Italy.

'Both the power sensitivity and the importance of qualifying make Monza a perfect track to test the impact of a new Technical Directive which comes into effect at the Italian Grand Prix. TD/037-20 limits the usage of engine modes, requiring teams to run the same ICE mode in qualifying and the race. It will be intriguing to see how it affects the absolute and relative competitive order on Saturday and Sunday; we're excited to take on the challenge and turn it to our advantage,' said Wolff.
George Russell Concerned For Qualifying
While many see the move to ban 'Party Mode' as a way of leveling the playing field, further down the grid, teams such as Racing Point and Williams who are powered by Mercedes, are concerned it will cost them precious time in qualifying.
'I think unfortunately [the ban] will probably affect us and Racing Point more than Mercedes, purely because Mercedes are so far ahead in qualifying anyway. If anything it's only going to help them even more in the race, so the whole idea of trying to slow them down is actually going to go completely the opposite way, and is only going to enhance their performance.
'I think on a Saturday, it will probably compromise us a tenth or two, but we expect it to also compromise the other manufacturers a tenth or so.
'So we're probably net one-tenth down on a Saturday, but on a Sunday, we're definitely net up by a big margin, and I think what Mercedes have done to improve the engine to allow us to run a very high engine mode for the races is really impressive. She's going to be flying on the Sundays! concluded Russell.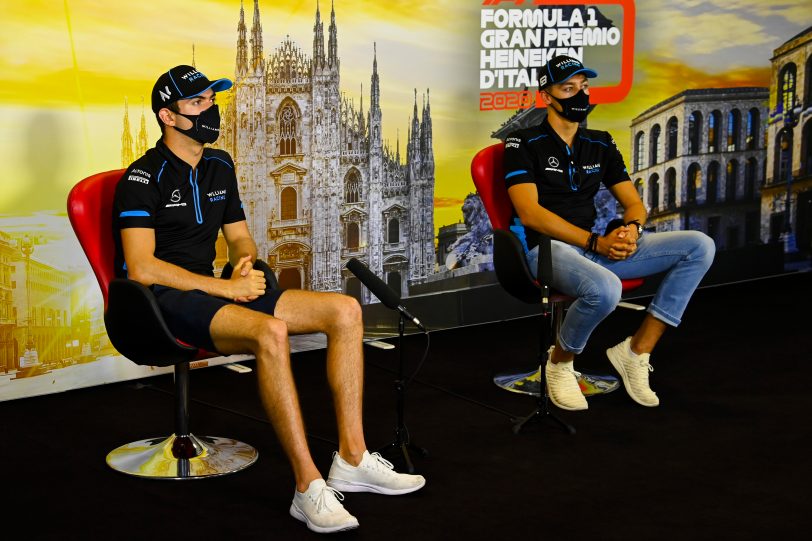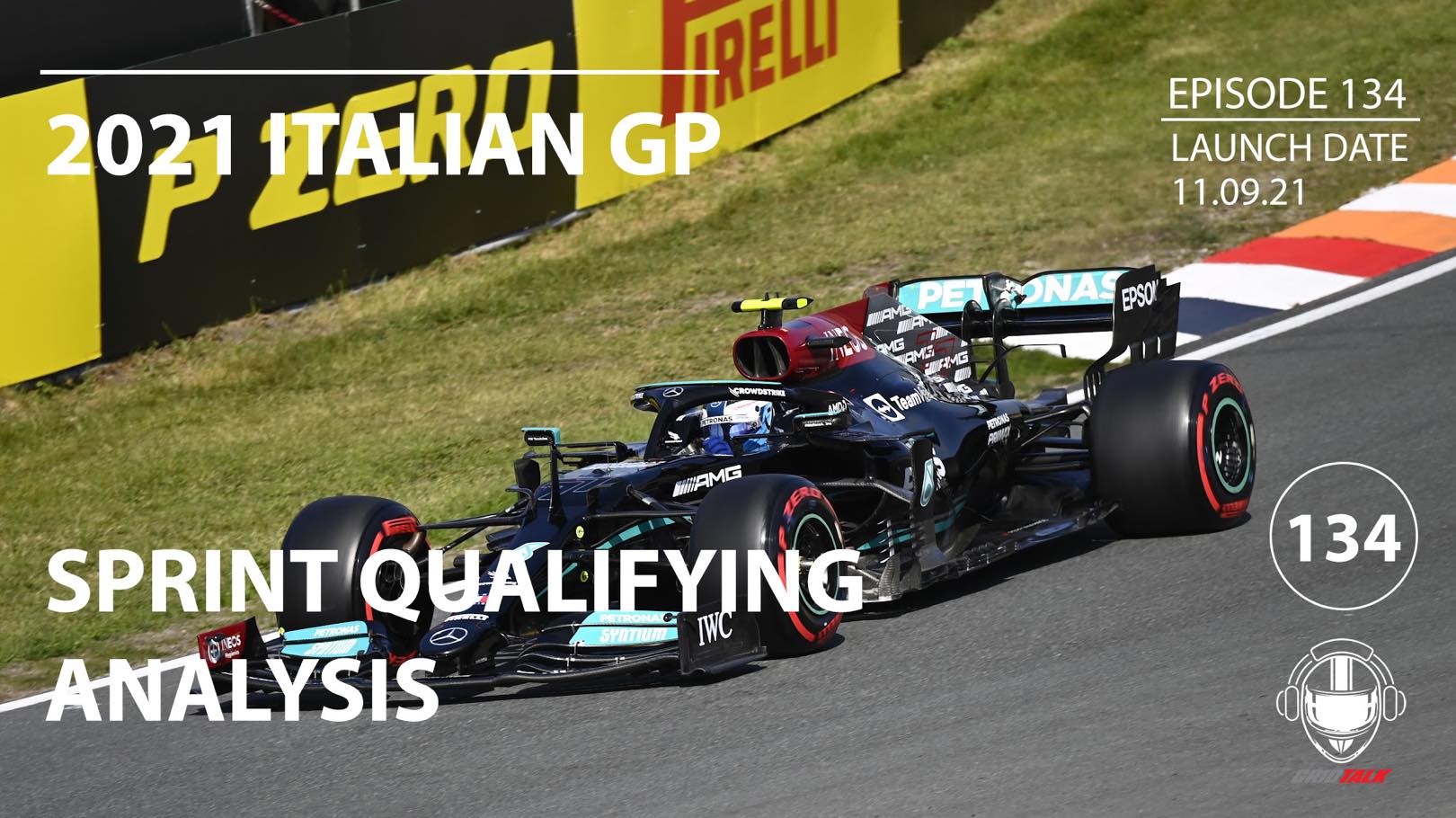 Welcome to Episode 134 of our Formula 1 podcast, Grid ...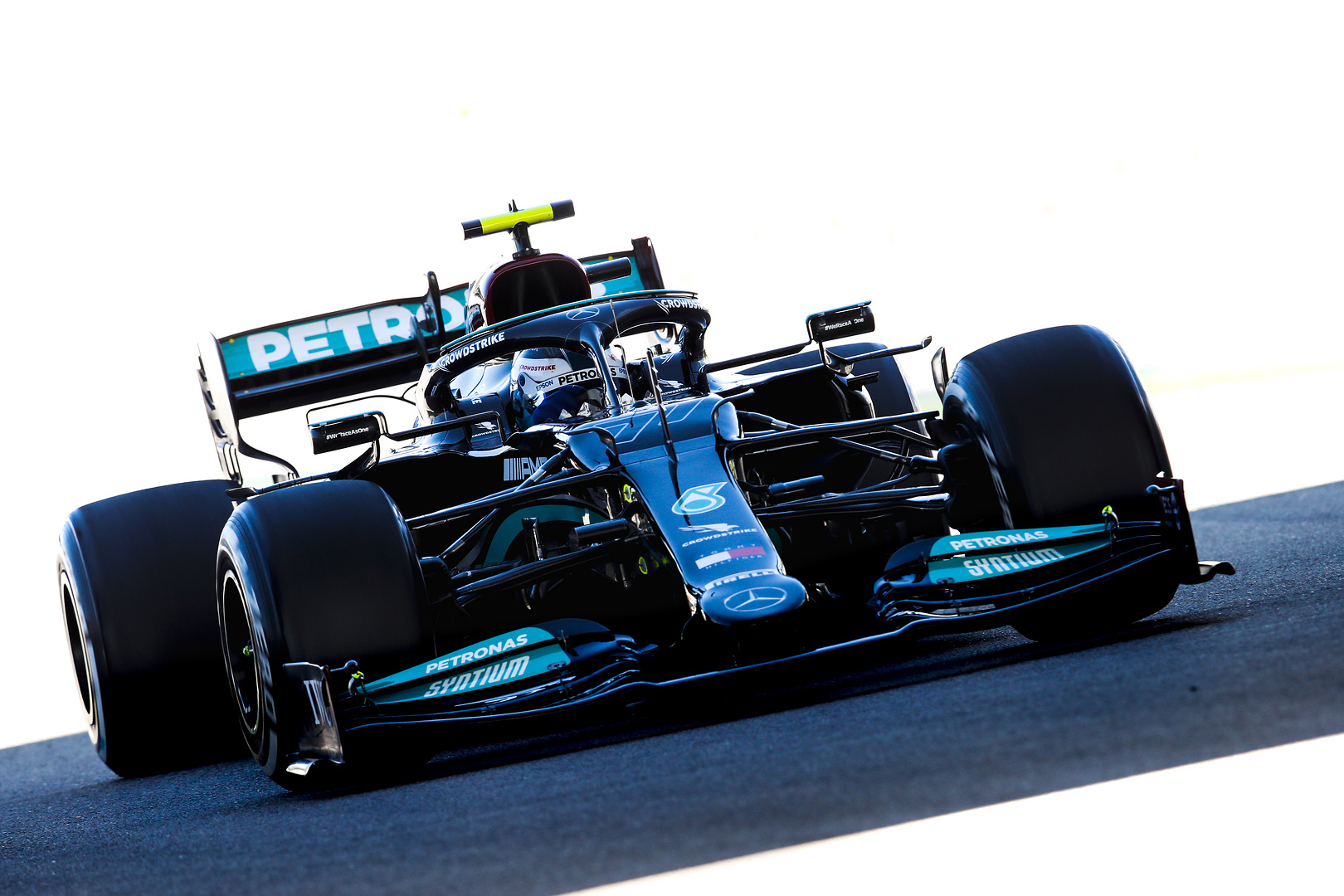 It was a strong Friday showing for the Mercedes-AMG Petronas ...