For the most precious Formula 1 contingent out there, one that's subjected to endless adulation, Ferrari should always offer something interesting and exciting in equal measure. Not fanboy speak, but a genuine expectation that one has of the sport's most glorious outfit so to speak. After all, the likes of the great Michael Schumacher, Giles Villenueve, Niki Lauda, Nigel Mansell, Sebastian Vettel among the many have quite simply glittered for an outfit that happens to be nearly every single F1 driver's dream destination. And while the 2021 Formula 1 car from the house of the Scuderia does seem to be quicker than the last year's insipid machine, the SF 71 H isn't holding too well at the moment to drive home the points that the once-mighty frontrunner would so want.
Among the key positives for Ferrari and perhaps it's only sensational or headline-making moment thus far is the Carlos Sainz podium that the Spaniard brought home at a rather testing track at Monaco.
While one his part, even Leclerc's shown promise courtesy to back to back pole positions, which didn't exactly yield great on-track results, the promising Monegasuqe still to finish his home race at the famous Principality, Ferrari suffered a further blip at France.
With Charles finishing only P16, only just ahead of Kimi Raikkonen's Alfa Romeo, and Sainz too managing a lowly eleventh, it could said that the 2021 French GP was clearly the team's serious low point. Both drivers finding themselves out of points!
Remember the last that a French Grand Prix was conducted, Leclerc found himself on the podium showing promise for the Scuderia.
So that beckons a question- what happened this time around. Even as Carlos Sainz, specifically speaking, showed flashes of great speed during Q1 and throughout free practice, what happened where it came to race pace?
Where did the two drivers lag?
Speaking to Sky, here's what Carlos Sainz, the only podium bagger for Ferrari this year so far had to share- "It's quite clear, quite evident that today we must have got something really wrong to be so far off the pace."
Speaking on the matter of race pace, the young driver added the following insight, "Cars that yesterday we were three tenths quicker than like the McLarens, today they were, towards the end of the race, two seconds faster per lap.
It's something we will need to analyse and get better through the season. It's something I felt immediately when I got in the car in Bahrain, that something was not quite right there.
"It's time to get our head down and work around it because it's clearly limiting us on race day.
Offering his thoughts on the meek performance, here's what former F1 driver and now turned commentator Karun Chandok had to offer, which actually makes sense since Ferrari are a star of the sport!
"I think they need to tune out some of pace for some longevity in terms of the race. Clearly they can't carry on this way.
You can't have a car that's qualifying fifth and then finishing outside the points."
That being said, what could cause additional problems to the team is that Ferrari aren't matching McLaren on the corner pace as one saw Norris and Ricciardo vaulting ahead of Sainz during the recen contest. Moreover, it also seems that the car isn't exactly operating on blazing straight line speed especially when you recollect the relative ease with which both Lewis and Max passed Leclerc, the then-pole sitter at Baku.
So what can the engineers at Maranello throw in as solutions? Do we see an improved performance at what lays ahead?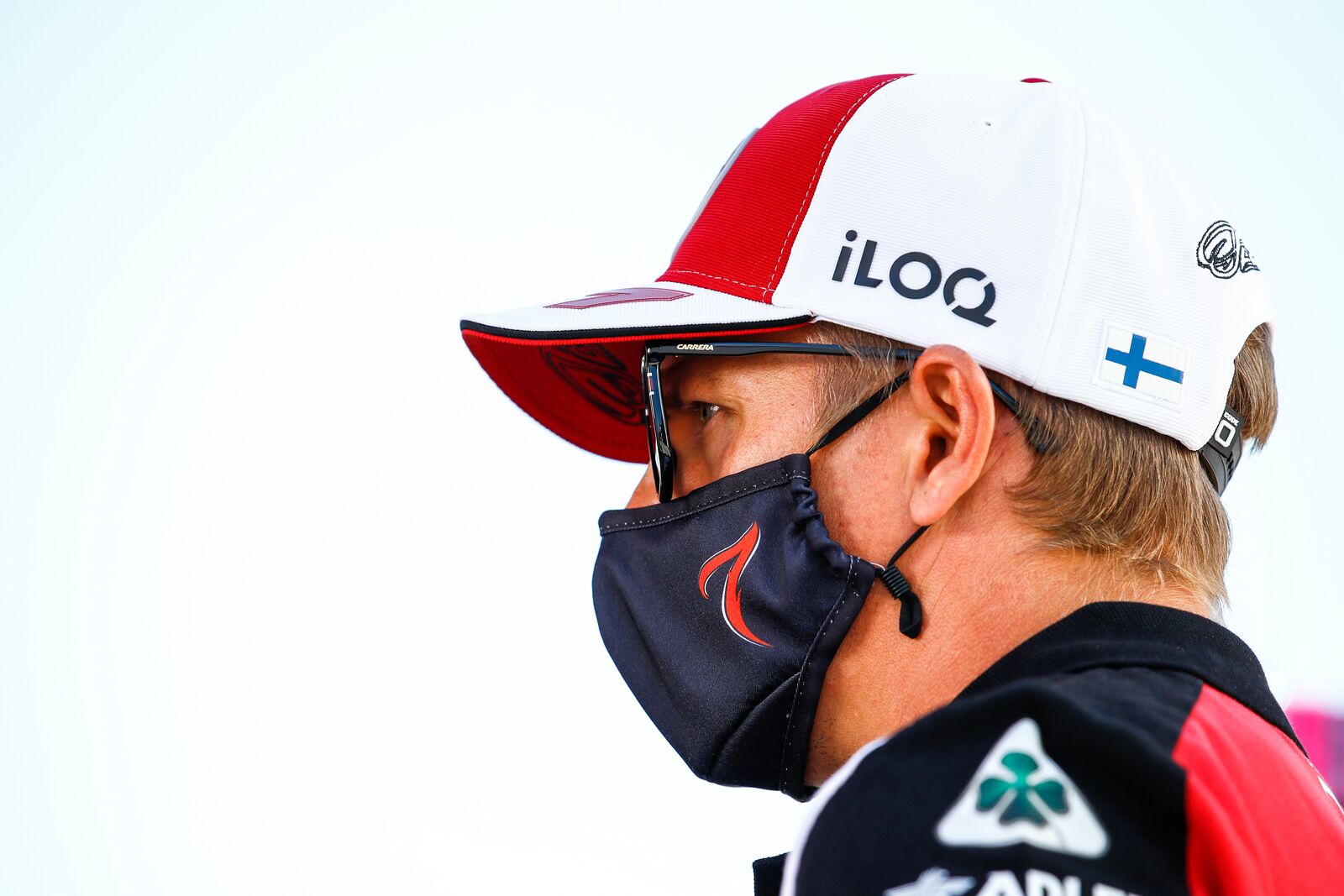 "Kimi, why do you think the move to Sauber would ...