In an age where the Formula 1 grid is replete with young drivers, think Lando Norris, Charles Leclerc, George Russell, Mick Schumacher, and the man still leading the 2021 championship but only just- Max Verstappen, it's hard to ignore the experienced pros. Vettel has already got himself a fighting podium. He'll never forget the proceedings a the Azerbaijan Grand Prix, nor will his fans. Alonso is consistently outperforming Ocon, despite the younger driver, with much younger reflexes contesting in the same car. And then, there's Kimi Raikkonen- 'laggard' on most Saturdays, and way off the mark in terms of qualifying speed vis-a-vis Antonio Giovinazzi, but ever the battler come the race day.
Sad day for Kimi Raikkonen who had battled hard
And on Sunday, July 18, 2021, Kimi Raikkonen, who was competing in his twentieth race at Silverstone, a world record in itself (most races contested by a driver on a single track), showed an early glimpse as to why he's so highly rated, despite what has, of late, been diminishing form. Inside the opening lap, Kimi Raikkonen, made up two places, going to make another places.
By the end of the incident-marred lap 1, Kimi was up into 10th, having started the 2021 British Grand Prix from thirteenth on the grid. Why that race performance, until that time, was important was because it was also the highest grid position Raikkonen had bagged all year.
Imagine the struggle his end- having not been able to gather even a thirteen on the grid in nine previous attempts.
Later on, in what became a dramatic shift of strategies when compared to what has been the case in previous Grands Prix, Raikkonen was made to box for a fresh pair of rubber on Lap 19.
The Iceman Kimi Raikkonen showing fight
Until that time, he'd pushed himself up into tenth and would come out fourteenth.
Pierre Gasly, meanwhile, who had been chasing Kimi Raikkonen for track position, in an interesting battle for tenth, found the staunch defences of Kimi Raikkonen hard to breach.
The Iceman was going for it!
Later on, an interesting battle formed a key highlight of the British Grand Prix, this being a battle between the Alfa Romeo #7 and the Red Bull of Sergio Perez.
Perez, who'd begun his contest from the pit lane, following a collision the previous day in the Sprint contest that needed major repairwork on the car, was a man on the charge. Moving up on a car as slow and insipid as Kimi Raikkonen's, by comparison, was and should not have been a tough move to execute.
Though, much to his surprise, Raikkonen helped himself to stick onto eleventh and could well have scored a point, which is when an unforeseen collision with Perez, around Turn 16 saw the two experienced drivers coming together.
Both cars being almost side by side in wheel-to-wheel racing banged wheels, with Kimi Raikkoen spinning outside of the track and Perez going through, not a great race result for either contestants.
Though, at the end of it all, a hard-fought P11, again a better race-performance than Giovinazzi, saw Raikkonen slipping away into oblivion, the Iceman on this occasion, keeping his cool even as he plunged into despair.
Meanwhile, the following are Kimi's reactions to the unanticipated on-track altercation with Perez, that ultimately saw neither team benefit, Max having retired from the Grand Prix.
"It wasn't too bad a race until the contact with Perez. We knew it would be a difficult afternoon but we had a good start and were able to run in the top ten for a while. I had a nice battle with Sergio, we went side by side in quite a few corners but suddenly the space was gone: I am not sure what happened but I spun and that was it. In the end, we had to do a lot of defending, we were still missing something to be in the points until the flag. Hopefully the next tracks will play a bit more to our strengths and we can be more competitive."
Want to save this information for later?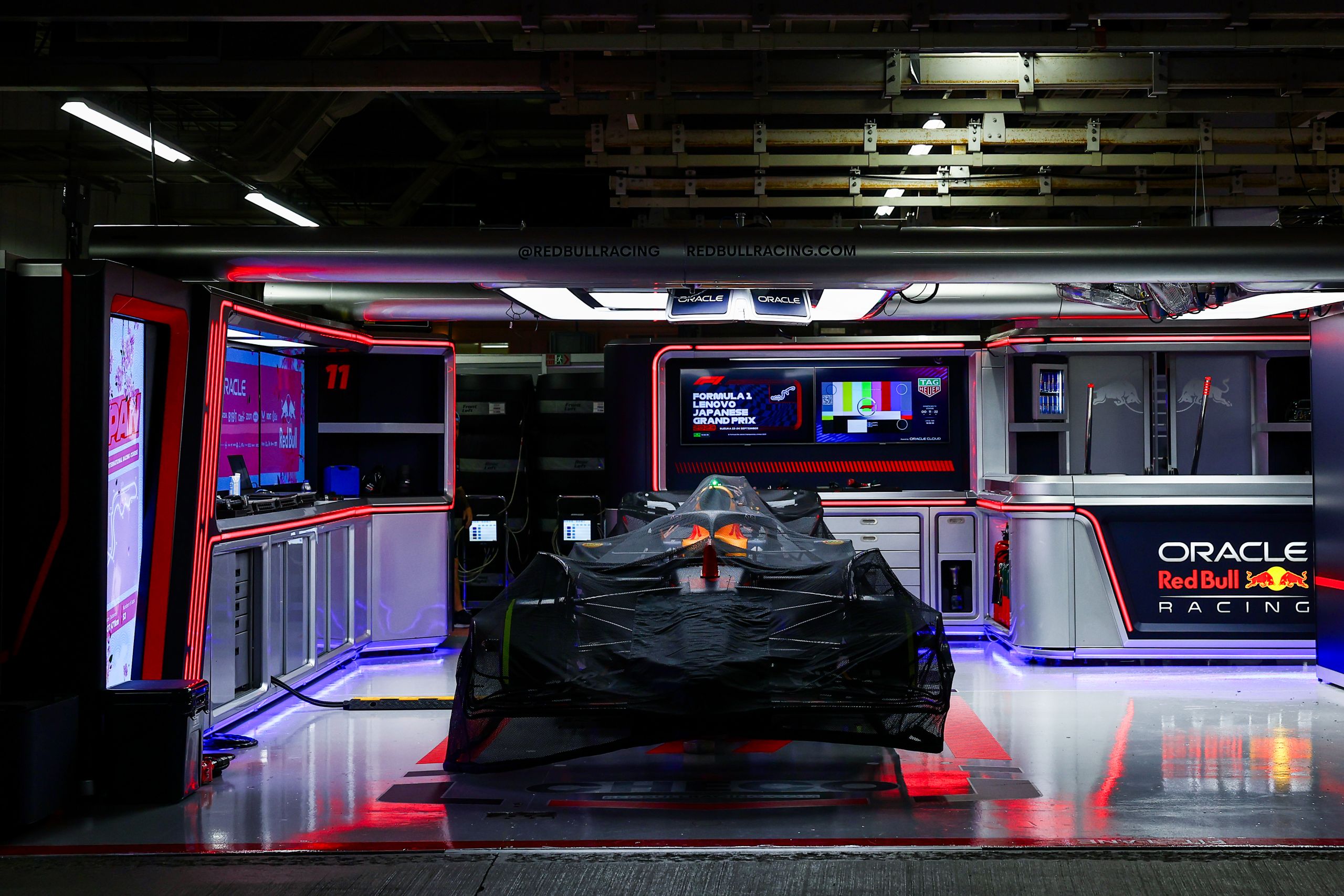 The roar of engines, the blur of speed, and the ...