The world of motorsports has always been synonymous with speed, precision, and adrenaline. Formula 1, often referred to as the pinnacle of motorsport, is no exception. With a global fanbase that spans continents, the demand for real-time access to races, practice sessions, and behind-the-scenes content has never been higher. Enter the world of digital streaming, where the question on every fan's lips is: "Is there an app to watch F1 live?"
Yes, there is an app to watch F1 live, and it's called F1 TV Pro.
If you want to catch the streaming of all these incredible races, then don't forget to sign yourself up for a reliable and high-speed internet connection. In this regard, we suggest getting a subscription to any of the Xfinity Internet deals since they all include optimal speeds which is perfect for smooth and interrupted streaming.
The Digital Drive of Formula 1
Formula 1 has always been at the forefront of technological advancements, not just on the track with its state-of-the-art cars but also off the track in its approach to broadcasting and fan engagement. Recognizing the shift in media consumption habits and the increasing preference for on-demand content, Formula 1 introduced F1 TV, its official streaming service. This platform is designed to bring fans closer to the action, offering comprehensive coverage of race days, practice sessions, paddocks, live timing, and a plethora of exclusive F1 content.
F1 TV: The Ultimate Pit Stop for F1 Enthusiasts
Available in over 80 countries, including major markets like the USA and India, F1 TV is not just another streaming service. It's a dedicated platform tailored for F1 enthusiasts. The service offers two primary tiers: F1 TV Pro and F1 TV Access.
F1 TV Pro: This is the premium tier, designed for the ultimate F1 fan. Subscribers get live coverage of every Formula One race of the season. But the experience doesn't stop there. Fans can stream every track session for all Grand Prix events, access all driver onboard cameras & team radios, and even get live streams of feeder series like F2, F3, and the Porsche Supercup. One of the standout features exclusive to F1 TV Pro subscribers is the live timing feature. This provides real-time telemetry data, allowing fans to track driver tire usage history during races, adding another layer of depth to the viewing experience.
F1 TV Access: While this tier doesn't offer live race coverage, it's perfect for fans who prefer catching up on the action at their own pace. Subscribers get delayed replays, highlights, and on-demand access to a vast archive of F1 footage, covering every Grand Prix since the early '80s.
F1 TV Subscription Plans
F1 TV Pro ($79.99/Year):

Watch every F1 race live or on demand.
Live stream F1, including onboard cameras and team radio.
Access to F2, F3, and Porsche Supercup live streams.
On-demand content includes F1 race replays, highlights, exclusive F1 shows, and a dive into the F1 archive and documentaries.
Live timing features available on the F1 App as part of the subscription.

F1 TV Access ($26.99/Year):

F1 live timing data, the best of team radio, and delayed race replays.
Live stream support series: F2, F3, and Porsche Supercup.
Every track session of F1 is available for live streaming.
On-demand content includes F1 race replays, exclusive F1 documentaries, and access to F1 archives featuring over 650 historic races.
Live timing features available on the F1 App as part of the subscription.
F1 TV Key Features
Onboard Cameras: Choose to ride with any driver and swap views anytime with live onboard feeds.
Team Radio: Listen to live radio of every driver on the grid, capturing everything from last-second pitwall calls to triumphant finishes.
Live Timing: Set up your virtual pit wall with F1's live timing data and see live leaderboard data, tracking improvements sector by sector.
Exclusive Content: F1 TV is the hub for F1's pre- and post-race live shows, Tech Talks, documentaries, and the official F1 archive.
F1 TV Device Compatibility
Stream F1 on your preferred device. The service is compatible with web browsers, iOS, Android, Amazon Fire, Roku, and Chromecast. Whether you're using a computer, tablet, phone, or watching on your big screen, F1 TV has got you covered.
F1 TV – A Game Changer for Motorsport Fans
The introduction of F1 TV marked a significant shift in how motorsport fans consume content. But how does it fare in real-world usage? Let's dive into a comprehensive review.
Content Library: A Treasure Trove for F1 Fans
At its core, F1 TV offers an extensive content library that would make any F1 enthusiast's heart race. From current season races to classic moments from the '80s, the platform ensures fans have access to decades of F1 history at their fingertips. The addition of feeder series like F2 and F3 ensures that fans can also track the progress of upcoming talents, making it a holistic motorsport experience.
User Interface and Experience
Navigating F1 TV is a breeze. The platform is designed with user experience in mind, ensuring that fans can easily access the content they're looking for. Whether it's the latest race or a classic moment from the archives, the intuitive interface ensures a seamless viewing experience.
The ability to switch between multiple camera feeds is a game-changer. It allows fans to be in the director's chair, choosing which part of the action they want to focus on. Whether it's following a specific driver or catching a crucial pit stop, the power is in the hands of the viewer.
Pricing and Availability
While F1 TV offers a wealth of content, it's essential to note that its availability varies by region due to exclusive TV rights deals. For instance, while the premium F1 TV Pro tier is available in countries like the US and Canada, it's not accessible in regions like the UK and Ireland. However, the platform does a commendable job of offering a tier (F1 TV Access) that caters to fans in these regions.
In terms of pricing, F1 TV offers value for money. With annual subscriptions priced competitively, fans get access to a wealth of content that's unparalleled in the world of motorsport streaming.
Device Compatibility and Streaming Quality
One of the significant advantages of F1 TV is its broad device compatibility. Whether you're watching on a smartphone, tablet, computer, or casting to a big screen, F1 TV ensures a seamless experience. The service supports major platforms like Apple, Android, Roku, and Amazon Fire App, and is also accessible via major web browsers. This flexibility means fans can catch the action wherever they are, ensuring they never miss a moment.
The streaming quality on F1 TV is top-notch. Offering content in full HD ensures that every overtaking maneuver, every tire change, and every podium celebration is captured in crystal-clear clarity. The localized commentary options further enhance the viewing experience, allowing fans to stay connected to the action in their preferred language.
Customer Support and Community Engagement
A streaming platform is only as good as its support system. F1 TV shines in this department, offering robust customer support to address any technical glitches or queries. The platform also actively engages with its community, taking feedback and continuously improving its offerings based on user suggestions.
Furthermore, F1 TV has fostered a vibrant online community. Fans can engage in discussions, share their favorite moments, and even participate in exclusive events and contests. This sense of community makes the F1 TV experience more than just passive viewing; it's an active engagement with the sport and fellow enthusiasts.
Is There An App To Watch F1 Live? – Final Thoughts
F1 TV has revolutionized the way motorsport fans consume content. By offering a dedicated platform that caters specifically to the needs and desires of F1 enthusiasts, it has set a new benchmark in sports streaming. The extensive content library, combined with top-tier streaming quality, intuitive user interface, and a sense of community, makes F1 TV a must-have for any F1 aficionado.
In a world where content consumption is rapidly shifting towards on-demand streaming, F1 TV has positioned itself as the go-to platform for all things Formula 1. Whether you're a die-hard fan who's been following the sport for decades or a newbie just getting into the world of F1, F1 TV offers something for everyone.
As the digital age continues to evolve, one thing is clear: F1 TV is here to stay, and it's set to redefine the way we experience the thrill and excitement of each and every Formula 1 season.
Want to save this information for later?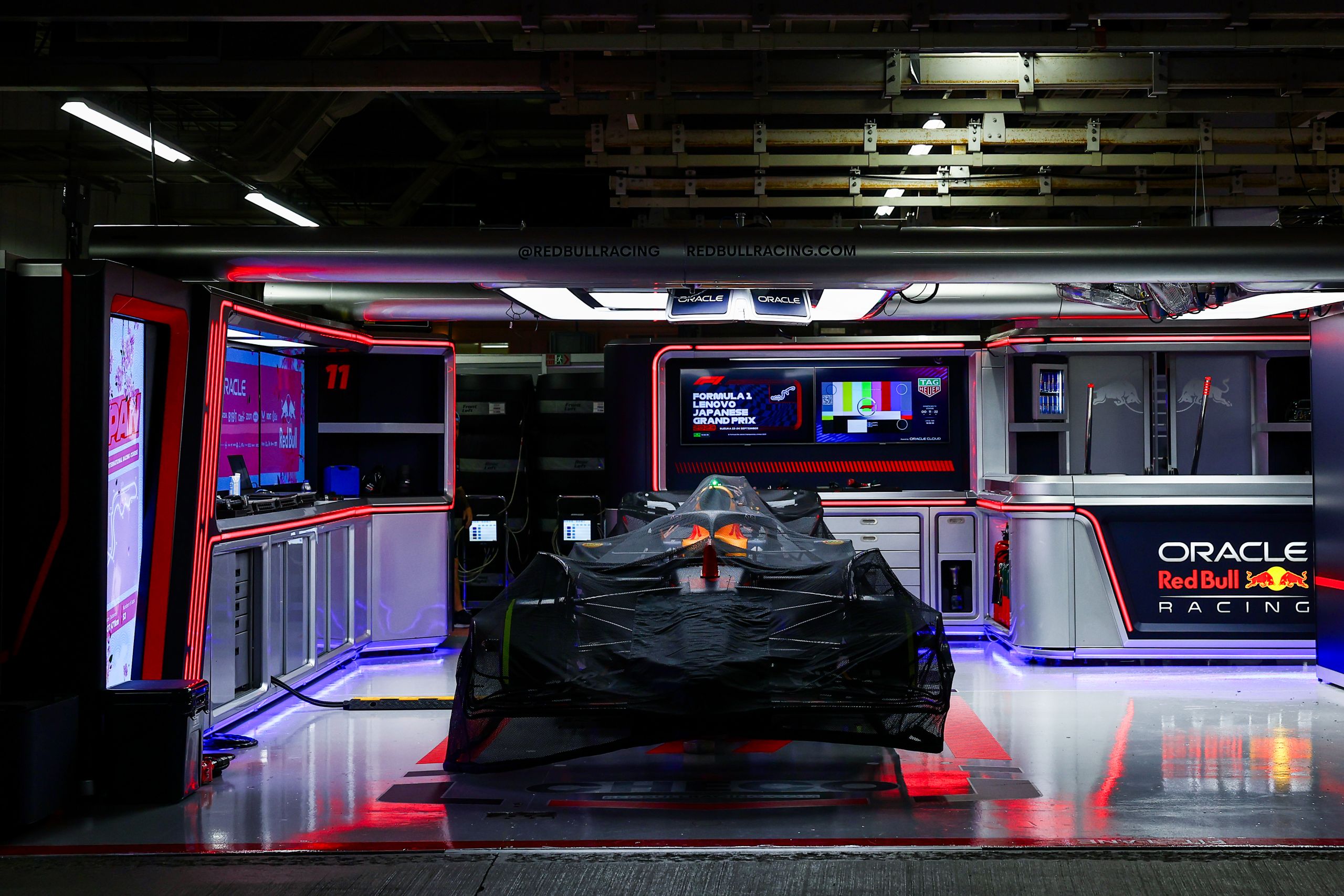 The roar of engines, the blur of speed, and the ...