Out of all motorsport categories, FORMULA 1 definitely takes the top spot. Approximately 600 million people around the world are watching F1 events and a great deal of them travel around just so they can watch a race weekend in person. Much like any other competition, F1 grew over the years and this popularity is reflected in the revenue of the highest-paid drivers. That being said, this is an extremely dangerous sport, and drivers are putting their safety and lives on the line whenever they race.
One of the reasons that F1 became such a big sensation is due to betting options, and a lot of fans love to place bets on these races. Given how this is a racing sport, and how multiple drivers are competing for the title, the odds and betting dynamic is a bit different compared to other events. Here we will discuss some of the popular betting strategies for Formula 1. If you are someone who has never wagered before, you will be able to decide whether this can be fun and profitable for you.
Where to Place Bets
Before we start going over different Formula 1 gambling strategies that can help you win, we need to address the question of – Where to place bets? The idea is to use legitimate bookmakers or online operators. If you make money using illegal betting operators, there might be some complications, depending on where you are located and what payment method you are using. Moreover, the operator might refuse to payout, as there is no regulatory body that holds them accountable.
Basically, you can use popular betting sites or online casino platforms that are available in your country. All you need to do is check where they are licensed and what their license number is. If you watch sports regularly you might have already seen brands and logos of some of these operators as one of the sponsors. In general, these are all safe options and you might even get some deposit bonuses for making the account the very first time. You can use any £5 minimum deposit casino in UK that has sports betting options. You will also receive some free spins that you can use on slots, and who knows you might get lucky playing those as well. Once you find a site or sites that you wish to use, try implementing some of the strategies we will mention here.
F1 Betting Strategies
You might hear a lot of tips from your friends and family when it comes to placing bets. Some of those might be biased, others might be legit insights from betting experts. That being said, those are just suggestions that you can incorporate into a strategy. There are 4 strategies you can use to win or make money by gambling on F1 races. They are:
F1 Dutching
Lay Betting
Live Scalping
Odds Arbitrage Betting
We will go over each one of these in detail but bear in mind that you should only use small amounts of money to place wagers. None of these really guarantees that you will come on top and get your money's worth, they are simply used to improve your odds, and to make the races more fun to spectate. You can find multiple $5 no deposit bonus sites and see if you can use those small bonuses to place multiple bets. If any one of these ends up winning then you'll be able to claim your reward. You will likely have to meet some of the wagering requirements if any, but the best way to do that is to play slots. This is because almost all casinos count 100% of funds spent on slots towards meeting those wagering requirements.
F1 Dutching
Dutch betting is very popular in racing sports and a really simple strategy. Basically, you bet on multiple drivers to win. More specifically, you make multiple bets for the same outcome. The idea is that if either of those guesses ends up being correct, the amount of money you win must exceed the total wagered amount. So, if you put $5 on 4 different drivers, the minimum winning prize should exceed $20. This prize is going to be significantly higher if you bet on multiple drivers to win the entire Grand Prix, so you can use Dutching for those bets.
Lay Betting
Lay betting isn't always available, but if your operators allow it, then definitely try to take advantage of it. This is basically wagering against the outcome that will likely come true. In F1 you can bet against a driver that is starting in a pole position or that is in the lead after the first lap. The odds aren't always that good, as it's way more difficult to predict who will win, compared to predicting who will lose.
Live Scalping
The best way to enjoy a live event is to place live bets. These are only available during the race and depending on the situation these bets come and go. The problem is that the races last for too long, and not everyone has enough time to sit through the whole thing. So, if you wish to give these amazing wagers a try see the upcoming F1 events and plan your schedule accordingly. The great thing about this is that these wagers aren't pertaining to who will win or lose, but rather what will happen by the end of the lap, between two drivers for example.
Odds Arbitrage Betting
This is basically the only risk-free and profitable bet. They are very rare, and they do require you to have multiple accounts with different operators. This opportunity only exists for a short time, but if back odds are higher than lay odds, on a certain driver, then you have both outcomes covered. Meaning by placing these two bets, regardless of the outcome you will win, the only difference is how much you will end up winning. With the way data is synced today, these are becoming rarer, but they are still possible, and it feels amazing. You basically get to cheat the system and get away with it.
Conclusion
Hopefully, you found these tips useful, and you also got the answer to the question of whether F1 betting is profitable. The only way to truly profit is to use multiple bookmakers and see if you can find instances where winning and laying odds are high enough to cover the expenses. However, if you wish to truly enjoy the event and make it more interesting, regardless of who wins, you will need to find operators with live betting options.
Leslie Alexander is an expert writer, editor, and digital marketer who works as content lead at Gamblizard. Leslie is a huge fan of gaming, big sports events, and poker tournaments. She loves exploring the great outdoors, hiking, cycling, and mountain climbing.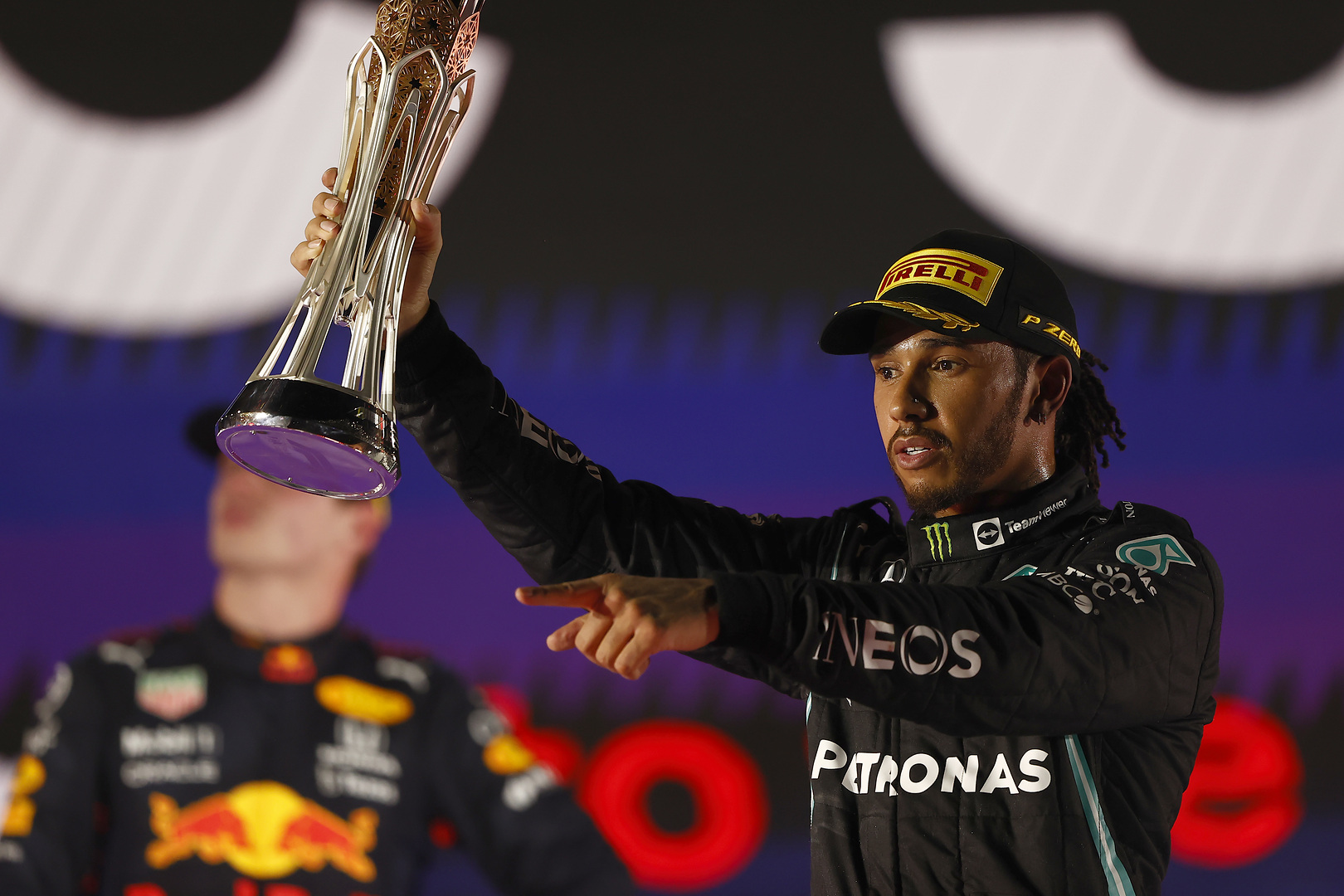 Lewis Hamilton took victory in Jeddah, and put in the ...