After an incredible recovery drive at Imola, seven-time World Champion Lewis Hamilton has said 'It's not how you fall; it's how you get up' when talking about a day that threatened to seriously derail his bid for an eighth championship. 
After spinning off the track and into the gravel, it appeared Hamilton was going to fail to finish the race. However, some perseverance and a cool head allowed the Brit to regain his composure and reverse out of trouble and back onto the track.
A lap down and with a tough job on his hands to secure any points, Hamilton was able to benefit from the race being red-flagged after Valtteri Bottas and George Russell came together. 
After the restart, his team knew a second-place finish was on, and Hamilton did the rest, finishing second and limiting the points advantage race-winner Max Verstappen would be able to gain.
Lewis Hamilton In A Hurry
Hamilton admitted his error at Tosa – being in a hurry to pass – but was quick to get his head back in the game and on the task at hand.
'First, congratulations to Max. He did a fantastic job today. Just solid work from him and also to Lando – what an awesome job and so good to see McLaren back up there. On my side it was not the greatest of days. It's the first time I've made a mistake in a long time but I'm grateful I was able to bring the car home still.'
'There was only one dry line and I guess I was in a bit too much of a hurry to get by everyone. Coming to the inside, I could see it was wet and I was trying to stop but the thing wouldn't stop and it sent me off. A bit unfortunate but I'm really, really grateful that we got to get going again and to get some points for the team was really important today.'
'I was just trying to get over the gutting feeling it is when you make a mistake and just moving on from it and just learning real quick and you don't have time to dwell on it so that's what I did – get back into the racing spirit. I didn't know whether or not we would be able to overtake, because again, offline was going to be wet, but still had some great battles with all the guys,' said Hamilton.
Hamilton Grateful For The Challenge
After bemoaning the fact that there hasn't been much racing for him to do in recent seasons, with Mercedes often dominating from start to finish, Hamilton relished the opportunity to go wheel-to-wheel and battle through the field.
'Oh, I loved it! Honestly, that's how my career actually started when I was younger. When I was a kid coming through we had a really dodgy old go-kart, so I was always starting at the back. So it just took me back to my roots. It's a really hard track to overtake on, but I think that Turn 2 kerb changed the balance in some way and I think it worked well for that dry condition we were in.'
'Max did a great job today and so did Lando. I think I'm just really grateful for the lesson. I didn't get away the best at the start, it was very tricky conditions at the start. But we're only human, so just that bit of a mistake was one to learn from. I'm just grateful I could get going again and get back into the race. It's not how you fall; it's how you get up. Really awesome to get back to second. I had a good battle with Lando towards the end. I definitely didn't know I would be here when I was facing that barrier.'
'I think this is really the first time in a long time that Red Bull have had a championship-winning car, so I think it's going to be close all the way through the year – and it's just going to be, hopefully, more and more of these battles.'
Superb Recovery From A Simple Mistake
While it was a simple mistake that put Hamilton into a precarious situation, the composure shown when reverse wouldn't engage is the hallmark of a champion, one who utilises all his tools and experiences to maximise his results.
'It just wouldn't go into reverse so I was holding the reverse button and it took forever to engage. I didn't think it was going to work. I tried reversing and then tried to kind of do a burn out spin to get going again and I was back in the barrier so then it took a long time again to get back in reverse. And when I was reversing, I was like I've just got to keep going backwards and work my way out in reverse and if I hadn't done that I would probably still have been there now so I'm grateful for it.'
'I think, in life, when you experience whatever form of adversity in terms of challenges or mistakes and mishaps or whatever barriers you find that you have to get over or hurdles, it's always more satisfying when you overcome them. It's not the mistakes that define you, again it's not how you fall, it's how you get back up and I think definitely in that moment, for me, you know I don't make too many mistakes and it was gutting in that position but I honestly feel like these things happen for a reason and the others did a fantastic job, but I remember just sitting there, looking at the barrier and I refused to think that the race was over. I refused to believe that the race was done. I could have obviously just turned the car off and got out but I'm grateful that I didn't. I'm grateful that I did do a reverse and then after that just kind of getting out the car and trying to switch the anger and turn it into positive energy so that I could get back in and race forwards. It's an amazing lesson to be sent and experience,' added Hamilton.
19 Points Gained For Hamilton
Throughout a season there are moments where a driver needs to try and turn a negative into a positive to keep their season on track, and today a second-place finish was akin to a victory for hamilton as he looks at the bigger picture.
'Once I got going again, there was a lot of relief but of course I knew I had been in the gravel for minutes so I had no idea how far behind I would but of course I knew that I probably would be a lap down and when I found out that was I was a lap down I didn't know what I was going to be able to do but it was such tricky conditions out there, it was inevitable something was going to happen at some stage further up in the race, everyone switching over to the slick tyres and you could say there was a really fortunate moment in the race that allowed us to get back on the same lap and then back into the race so again, just really grateful for it.'
'I think, without doubt, getting back to second and getting these points today will be very valuable through the season. If I'd lost 25 points today, that would have been hard to recover based on the fact that Red Bull – it's the first time that they've had a championship-winning car, their car is incredibly fast. They were faster than us this weekend, definitely in qualifying trim but it looks like a little bit also in race trim. But I don't know if they made a couple of mistakes, I think they did, Max did in qualifying for example otherwise he would have been on pole. But we've got a real close battle which we love the fact that it's a close battle and it's great to see McLaren back up there after such a long time, it's great to see Ferrari looking strong so there's going to be a lot of exciting races up ahead and challenging for all of us in so many different ways,' concluded Hamilton.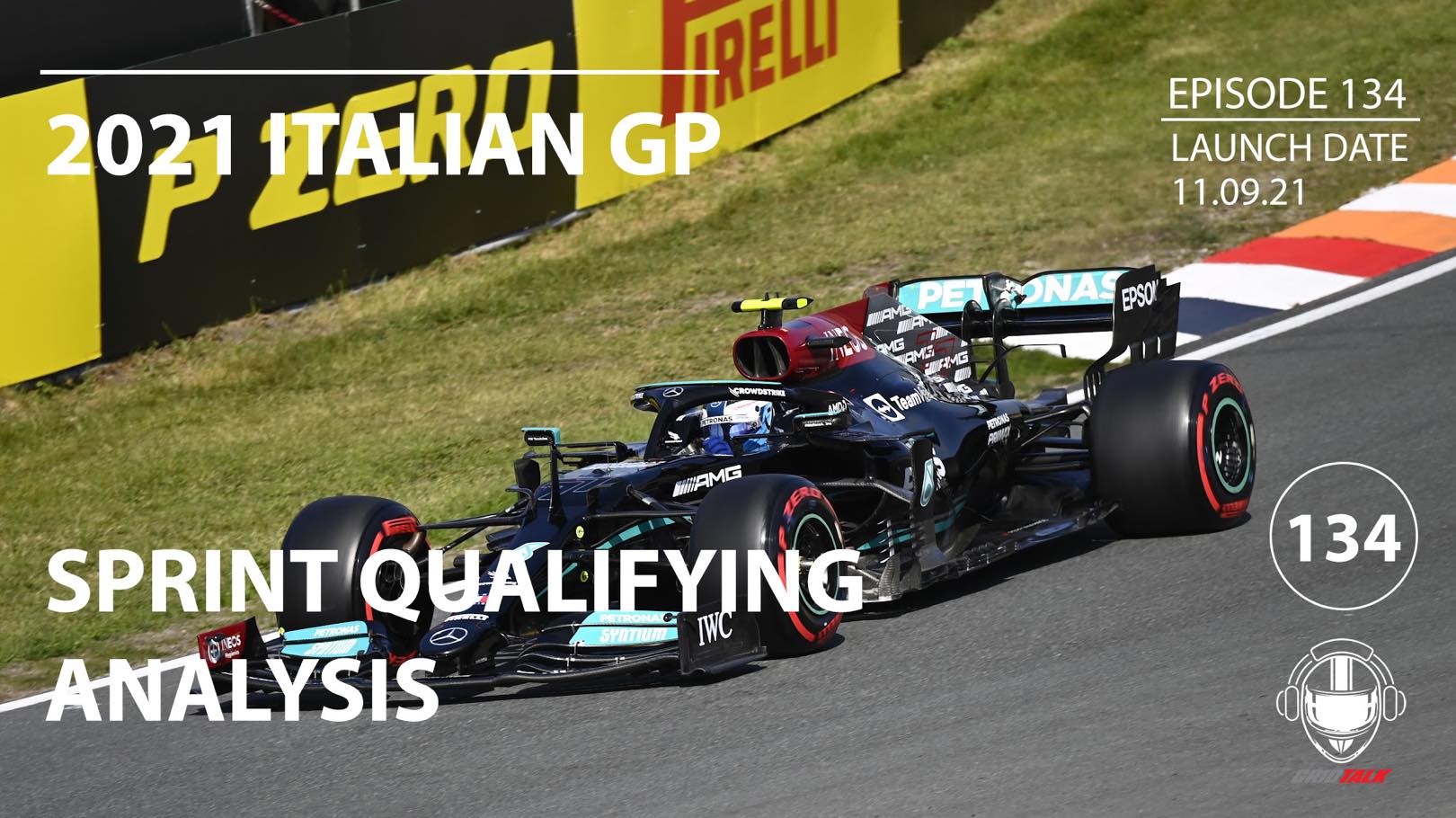 Welcome to Episode 134 of our Formula 1 podcast, Grid ...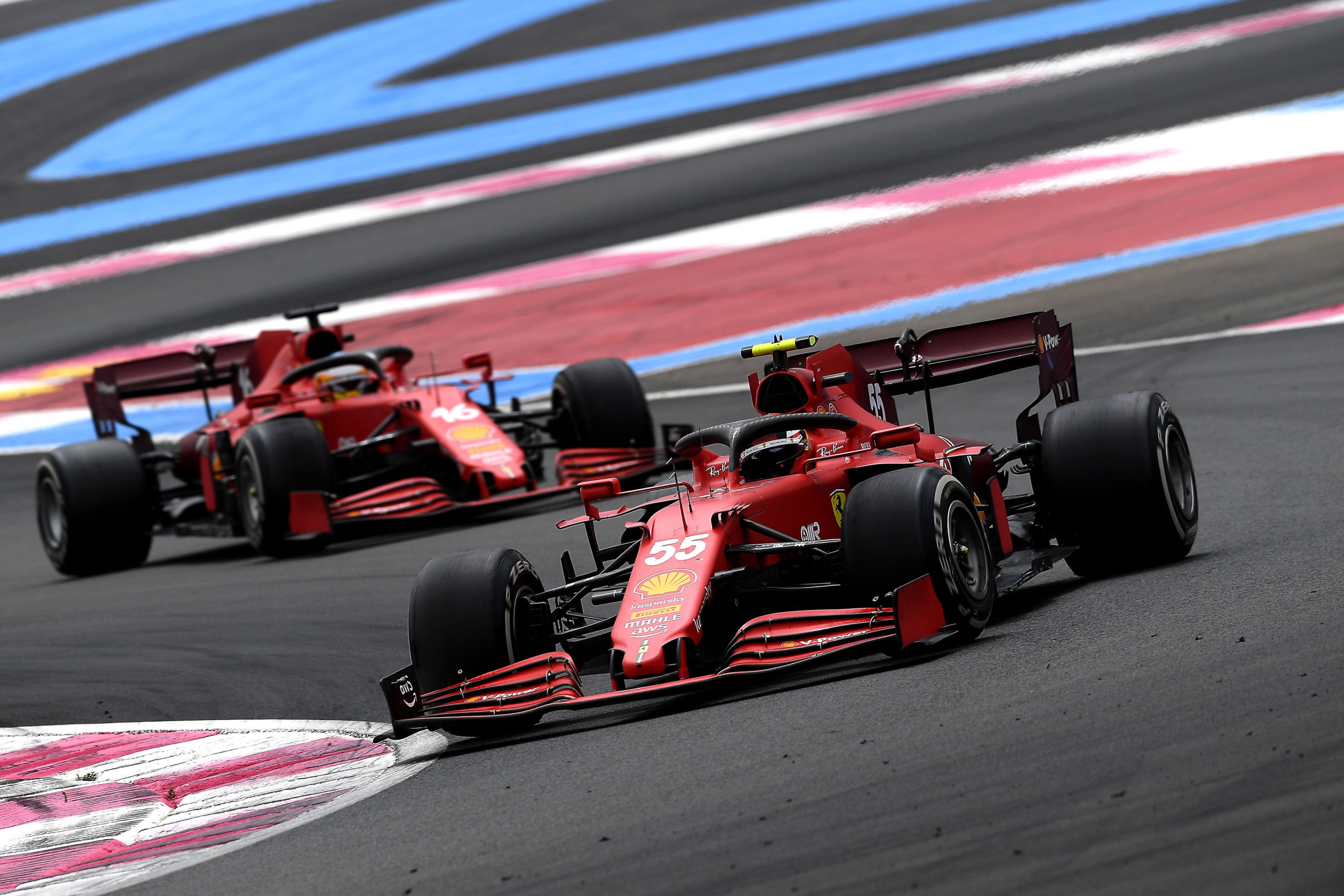 Charles Leclerc is currently sixth in the 2021 F1 Drivers ...