F1! What more is there to say. Single-seater exhilaration, adrenaline, extreme competition, and custom-built high-performance machines blasting around complex championship tarmac. Surely you would love to know how to watch the 2022 F1 season in several different ways without facing issues this year.
What issues, you say?
In fact, there are several. Since a large portion of the population is now connected to the internet, some of us prefer to digitally stream sports events. Others don't want to pay a subscription and catch the action on a free legal streaming service. Even still, others of us prefer to watch it on local television.
The problem isn't the demand for hugely popular sports like F1, demand is always on the rise, but the issue is how to catch the action unfettered by geographical blocking, unavailable services, slow streams, and lack of information online. All of this combined makes it very difficult for sports fans of major global sports such as F1 to catch all of their favorite action on time and on demand. 
Formula 1 is one of the top most-watched sports in the world, garnering huge international attention and coverage, resulting in a multi-billion dollar industry. It is up there on par with the greatest sports events in the world, such as the Olympic Games and the Football/Soccer World Cup.
The world's greatest car makers such as Mercedes, Ferrari, McLaren, and brand giants such as Red Bull, Petronas, Shell, and others have combined to make the sport an international phenomenon. Since the sport's humble inaugural races in 1950 that were a far cry from what the sport is today in terms of the speed and competition involved, F1 has grown to accommodate billions of fans across both digital and television channels. F1's 2021 run boasted 22 races by 25 drivers with 6 winners, 13 podium finishers, and 5 pole sitters. Dutch phenom Max Verstappen ended up bagging the championship, 
This year in 2022, the excitement is on. With races in Bahrain, Saudi Arabia, Australia and Italy already in the books, the 2022 Formula 1 season is set to continue until November with another 19 races to go. The upcoming Miami, Monaco, and British GPs are highly anticipated by billions of fans all over the world.
With such a great sport available for everyone to enjoy, the question is how easy is it to catch all of the events remotely? A lot of us want to ditch the cable and catch the action online, where we can also watch the action via our devices on the go. There are several problems there in terms of the availability of streams due to something known as geographical blocking, and finding free legal streams isn't easy. Fortunately, below you will find an expert solution to all of these headaches!
What is Geographical Blocking?
First of all, let's cover "geoblocking." This is a rather new phenomenon that concerns digital online broadcasting rights and broadcasting rights in general. Watching F1 on local television is one thing, but trying to stream online whether through a subscription or local stream is difficult without certain tools.
As you know, F1 is not broadcast on one single channel or platform. Digital media platforms are constantly competing for viewers, and constantly modifying their products and marketing strategies. For these reasons, several online platforms and media corporations that offer television broadcasting have made it so that certain events can only be broadcast from certain locations. Even free digital local streams are impossible to catch outside of the local area. 
What happens is that when you log onto a certain paid or free stream, your IP address will be logged and blocked depending on where you are currently. If the broadcasting rights for that service are in the UK, you won't be able to watch it outside of the UK as the service will detect your location. Simply put, this is what geographical blocking is. Even Netflix and many others do this. Fortunately, though, there are some clever workarounds for geo-blocked services as well as information about certified legal free streams in the link at the top.
How to Use a VPN to Circumvent F1 Geoblocking
A surefire way to get around being blocked is using a VPN or Virtual Private Network software. This applies if you are; out of your local country, in a country that does not broadcast F1, or you want to catch the action on a free F1 stream located somewhere other than where you are.
To do this, you simply need to download a premium VPN service that will alter your internet IP address so that you can trick streaming services into thinking you are somewhere else. Keep in mind that only premium VPN services have the encryption technology, servers, speed, and availability to be able to do this.
This includes top VPN services from providers such as; NordVPN, ExpressVPN, PIA, Cyberghost, and others along those lines. These are paid services, but are not expensive compared to the level of access that you get for enjoying F1 action! Keep this in mind: you must verify whether using a VPN is legal in your country first.
Otherwise, what you need to do is subscribe to a premium VPN provider like those mentioned above. Next, after you install the app itself you need to open the app and log in. After that, select a VPN server to connect to that reflects where your stream of choice is located.
For instance, if you want to watch a Swiss SRF Info free F1 stream, you have to connect to a Swiss VPN Server. This same logic applies to any other stream in any other country. If you'd like to subscribe to a premium sports stream in any country that is subscription-based, you will also need to use this VPN trick to be able to subscribe and watch the 2022 F1 season and beyond!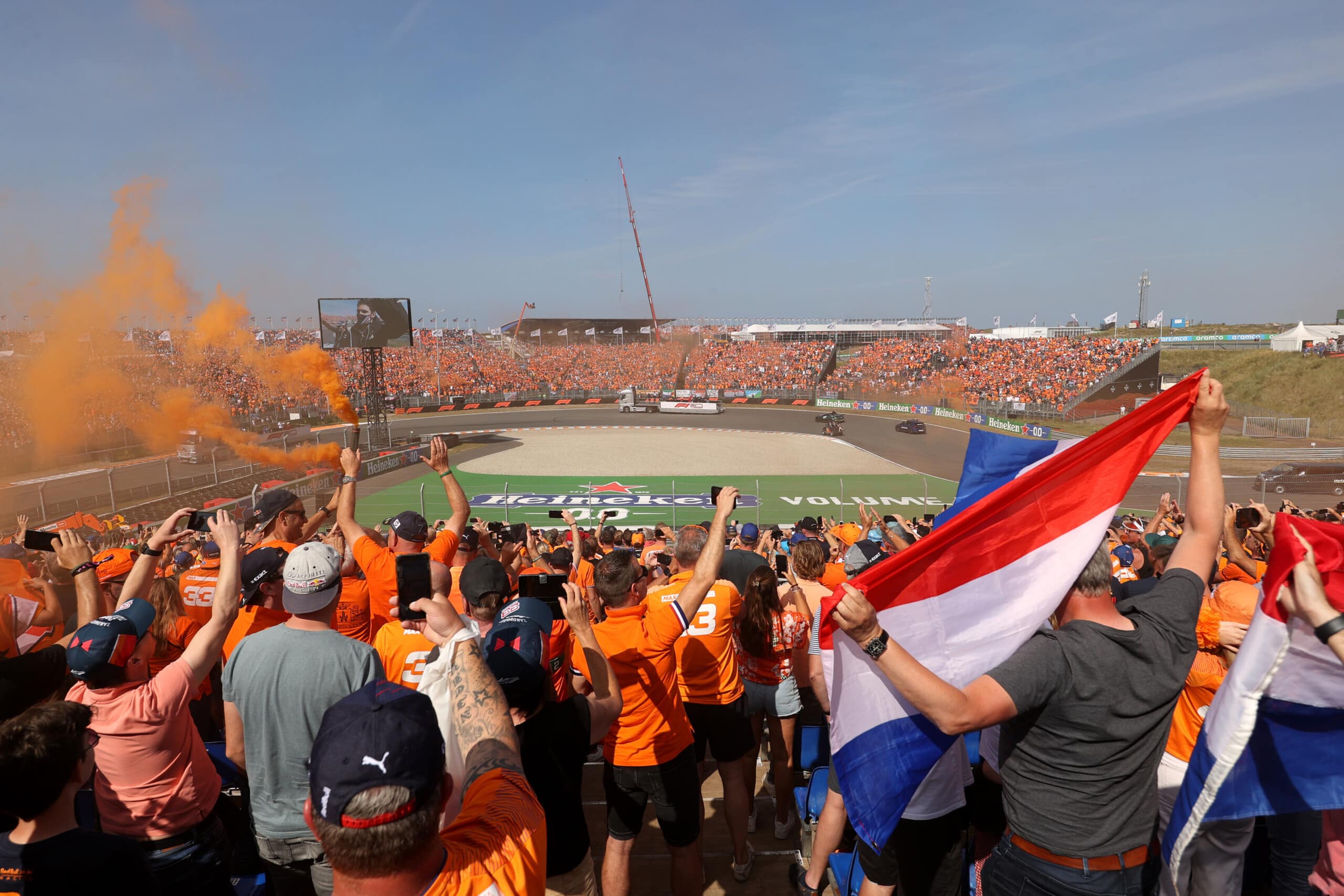 Formula 1 has today announced the Dutch Grand Prix will ...