Kimi Raikkonen is still Ferrari's last world champion, but for how much longer will that record stay and for how long will one of F1's most enigmatic racers stay relevant to the sport?
He scored points on debut; a fighting sixth for Sauber back at the 2001 Australian Grand Prix (having begun from thirteenth on the grid). He first scored a win in 2003 at Sepang, home to the Malaysian Grand Prix. He came close, not once- but twice- at taking a world title with McLaren and finally succeeded at Interlagos in 2007, winning the championship by one point for Ferrari.
In so doing, he left behind Lewis Hamilton and Fernando Alonso, two of the greatest the sport has ever seen.
He'd also score a win upon his famed F1 comeback with Lotus Renault at the 2012 Abu Dhabi Grand Prix, would set what was then, in 2018, the fastest-ever lap in the sport's history by blazing a 1:19:119 at Monza before claiming at COTA in the USA that very year a race win after 113 race starts, a record in itself.
Last year at Abu Dhabi, scene of his final F1 race, the Espoo-born Raikkonen, who failed to finish the race having sustained an accident even before halfway stage, declined to dwell on the negative; his response to the media for one last time was a typically understated one: "It doesn't matter, the race is over and I'm going home."
Through it all, Kimi Raikkonen blazed a trail of sorts!
Cold, non-manipulative, interested not in theatrics but just racing, and as technically gifted in racecraft as he was fast in it, Kimi Raikkonen established an avatar even as he never consciously went about creating one.
At the 2022 Italian Grand Prix, yet another contest aced by Red Bull's Max Verstappen, now a double world champion, Fernando Alonso made headlines and not everything rested with the Milton Keynes-outfit.
The reason? Kimi Raikkonen. But how so?
For it was at Monza, the scene of a famous Raikkonen versus Hamilton showdown of 2018, arguably one of the most dramatic and action-packed races in those years, that the Spaniard matched the Finn's tally of race starts: 349.
While the Oviedo-born Alonso now holds the record for most race starts in Formula 1 history (of all time), it took Kimi Raikkonen's retirement for his famous on-track rival to better his record.
At his peak, circa 2003-2007, Kimi Raikkonen was, at best- focused, unrepentantly quick, and ever ready to battle whilst abstaining from needless drama.
It really wasn't untrue when they said there are drivers and there are Finns. Or when it was remarked-
If you want to win, hire a Finn!
Just that this Finn was fired by the very team upon the completion of the 2009 season, where despite being the only race winner in a lowly season for the Scuderia, the Italians decided to show the door to their 2007 world champion.
Many since Kimi attempted to tempt the prancing horse but waned out trying. Their names- Sebastian Vettel (2010-13), a four time world champion and Fernando Alonso, a driver who won not one but two titles with Renault (2005 and 2006).
But through it all, Kimi Raikkonen's record remained untouched. It has since then remained unbreachable, it could be said.
Even as we see Sainz and Leclerc battle it out and occasionally snubbed by their team's not-so-spot-on strategy department that habitually bins chances of winning a GP, the on-track cameras focus on the fans' placards, many of which read loud and clear the following:
Still the last world champion with Ferrari
And truth be told, what a great season that really was with the Iceman wielding bloodshot red racing overalls aligning speed and reflexes in a merciless display of racing. It was pure gold. Stuff that the Tifso dream of, stuff they saw last in 2018, when in bagging a record pole at Monza and later challenging Hamilton for the win, Raikkonen did well enough to bag a hundredth career podium.
Though make no mistake.
It's not that Kimi Raikkonen hasn't erred.
During the Lotus years, for some reason he did parade into a no-man's-land whilst having to find his way back onto the track and losing precious time.
At the Indian Grand Prix of 2012, despite having greater speed on the straights vis-a-vis the Ferrari of Massa at yet another Hermann Tilke masterpiece, Raikkonen ended seventh, which is where he began the contest from.
The Kimi Raikkonen of the old was barely a patch, it's been recorded, on the Kimi Raikkonen of the young where qualifying form was concerned.
How is it then that the man with 46 fastest laps, more than that of Vettel, Button, Massa and Alonso captured only 18 poles?
To most critics who argue against Kimi Raikkonen's stature as a great of the grid, it's the failure to mount more poles than he'd have liked as the major deterrent to his standing among the legends.
Truth be told, Kimi's critics can't be doubted.
In his Alfa Romeo years, Giovinazzi was repeatedly faster in quali than the Finland's national treasure, one who birthed an expression that's a meme-favourite: Bwoah!
Up until Baku, 2021, Kimi didn't make it to Q3 even once. That very year, lest it is forgotten, the nineteenth of the Iceman, Kimi Raikkonen failed to score the first points for his Alfa Romeo team, since Antonio Giovinazzi, his teammate and long-time fan did the honours; circa Monte Carlo.
Where Kimi earned much love of his adoring fans, whose numbers run in millions, was for his drive to go fast behind any F1 car.
For that's all he ever wanted to do, whether in F1 or as now seen in Nascar: race hard and fair, without an ounce spared for anything other than pure racing.
But where Formula 1 often casts a blind eye in selecting the best to have graced the sport is all that Raikkonen left without achieving. Maybe that he gathered just one world title- not more- is a major contributor in undermining the legend that Kimi is and the all-time great title that escapes his grasp.
Not that the winner of 21 Grands Prix and collector of 103 podiums would mind.
For where he's concerned, then Kimi Raikkonen doesn't care- right? All he ever wanted was to have fun in F1 whilst seriously racing the best he possibly could. And after nearly two decades spent at the pinnacle of Moto Racing, through the ups and downs and over 70 DNF's and serious crashes and woeful injuries and the ice cold smirk, Kimi did just that!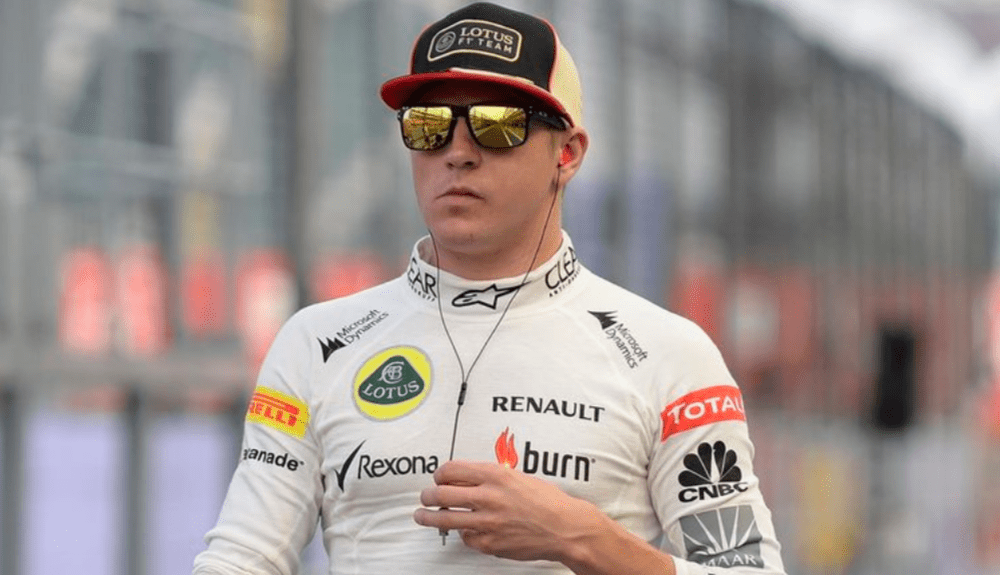 Happy 43rd, the Iceman!
Want to save this information for later?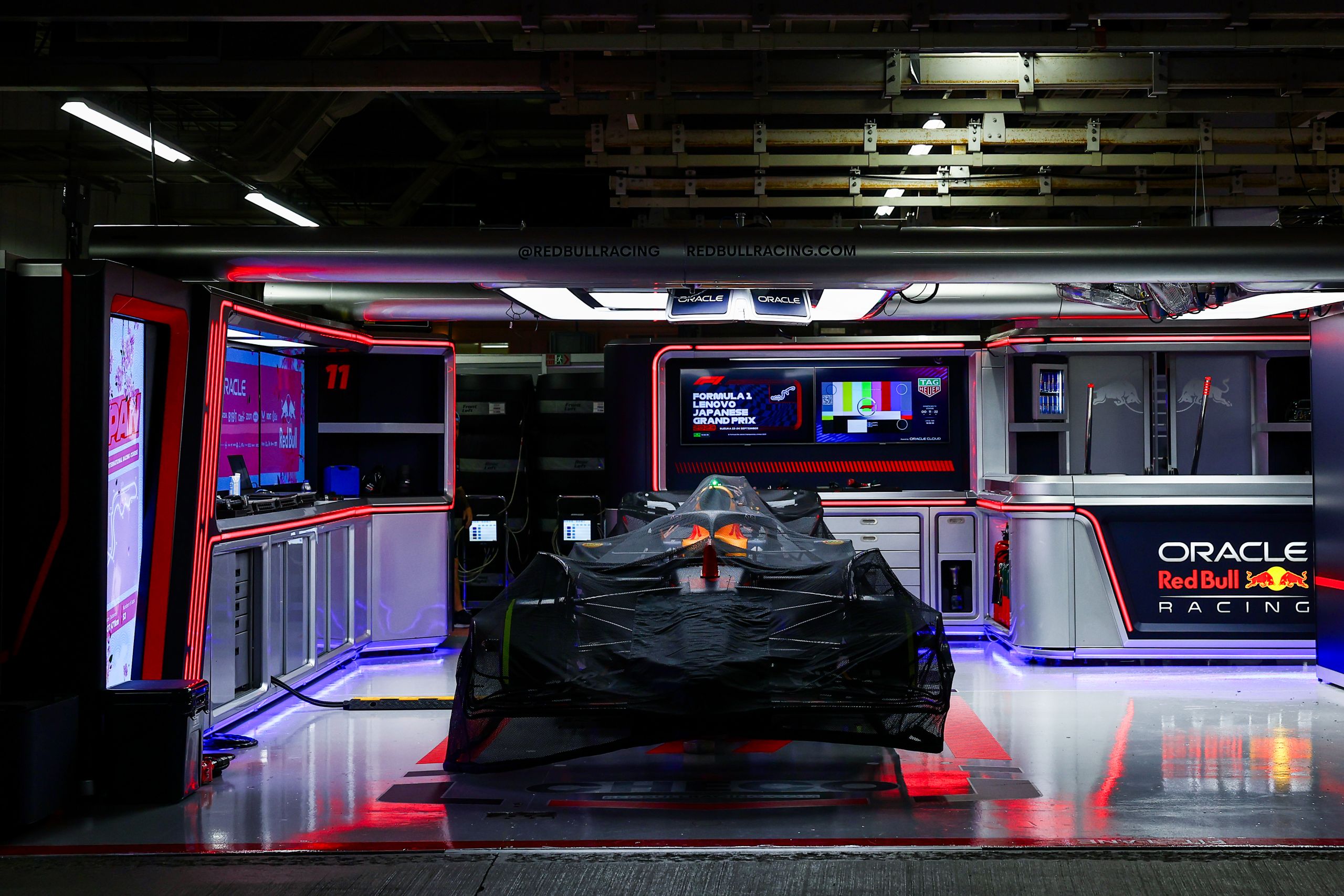 The roar of engines, the blur of speed, and the ...