The 2012 Brazilian Grand Prix is the last time a McLaren driver stood on the top step of a Formula 1 podium, when Jenson Button's win ushered in a period of doom and gloom that not many people saw coming.
The second most successful team in Formula 1 history were accustomed to winning, and to winning well. Fresh in the memory of their many ardent supporters are the championships won by the who's who of motorsport, from James Hunt to Niki Lauda, Alain Prost to Ayrton Senna, and more recently Mika Hakkinen. Then there was the now-famous launch of the career of Lewis Hamilton, who won his first World Championship piloting a McLaren.
Ron Dennis, the man who had been at the helm of the F1 giant since 1981, retired in 2009, and the wheels slowly and surely began to fall off.
The man who succeeded Dennis after the 2009 season, Martin Whitmarsh, was sacked in 2013 as the team suffered their worst season in 10 years.
Shortly after, the team announced they would shift from Mercedes engines to Honda from 2015, and as the season started in Australia that year, it was clear to all that the former powerhouse would be spending time as a backmarker.
Why Did McLaren and Mercedes Split?
The partnership between McLaren and Mercedes had been extremely fruitful for both parties, as the team racked up podiums, ace wins, and championships.
There were two main reasons for the split:
Mercedes wanted to take ownership of McLaren
According to then-boss Ron Dennis, Mercedes had been hankering after a team of their own for several years, and Dennis wouldn't budge.
When the opportunity came to take over Brawn GP at the end of the 2009 season, Mercedes leapt at the chance, forming the dominant Mercedes AMG Petronas outfit we now know today.
Dennis reported that the split was an amicable one, and was in the best interests of the McLaren organisation as, at the time, the team would continue to use Mercedes engines.
"It was completely and utterly amicable," Dennis told Arabian Business magazine about the split with Mercedes-Benz. "They continuously over the years wanted to have control of McLaren and we continuously told them we did not want them to have control of McLaren.
"The more they wanted it, the less we wanted to give it to them. Because you look at what happens… the influence they [car manufacturers] control is not always productive. CEOs change overnight. I have got 30-odd years of my life in this company, huge quantities of friends and people who have been through thick and thin with me, and I made it very clear to Mercedes-Benz, as did the other shareholders, that we are not for sale. They hankered always."
"We initiated it, we wanted to be independent. This wasn't something which we weren't party to. I mean engine supply to Brawn in 2008 [for the 2009 season] required our consent.
"At the end of the day we were a fully integrated partner of Mercedes-Benz, and we still are. We are fiercely competitive on circuit, but off circuit we are still firm friends. I wouldn't call it a sweetheart deal, but it was a win-win situation.
"They got exactly what they wanted: a grand prix team they had complete control over – and we had continuous engine supply and the ability to promote our product and build the McLaren brand."
2. McLaren built a supercar
According to Mercedes motorsport chief Norbert Haug, the split between Mercedes and McLaren came after the latter started to build their own road supercar, the MP4-12C.
Haug was very brief when asked about the split, telling Spain's El Pais newspaper "McLaren wanted to go in their own direction with their street sports car. At Mercedes we have been doing it for many years. It (McLaren's) was not our way and we found an amicable solution. We continue to supply them with engines but we have created our own team. We are grateful about our many joint successes — only Ferrari was more successful than us (McLaren-Mercedes)."
After the split, McLaren continued as a customer of Mercedes, but slowly the customer team started to fall off the pace when compared to the works team due to engine mapping issues, and differences in oil suppliers, Petronas for Mercedes and Mobil for McLaren. There were other technical issues that contributed to McLaren's downfall, such as their 2014 chassis not being to the same high standard as previous seasons, but the feeling from both camps was that it was time to part ways.
McLaren and Honda: A Romantic Reunion
Everything looks so much clearer with the benefit of hindsight, but in the lead-up to Honda's return to Formula 1 with McLaren in 2015, everything had the look and feel of two love struck teenagers who were smitten with each other.
Both camps were high on nostalgia, and both were ready to relive the glory days of Prost and Senna battles from the early 90's.
However, the honeymoon period quickly wore off as the new partnership suffered teething problems during the 2014 end of season testing in Abu Dhabi.
Across two days of testing, the Honda powered McLaren completed just five laps – and the team never recovered.
The first test of 2015 was no better, with the car completing only six laps of Jerez, and throughout the remaining winter tests often found themselves more than 2.5 seconds behind the Mercedes W06.
Things were no better at the opening race of the 2015 season, where Kevin Magnussen (filling in for Fernando Alonso) didn't make it to the start line due to an engine failure on his way to the grid, and Jenson Button finished 11th out of 11 cars – and was the only driver to be lapped twice.
Throughout the failed partnership Fernando Alonso outperformed the car, but the former World Champion was desperate to contend at the front of the grid in the twilight of his career.
His frustrations boiled over in the final race of 2015, at Honda's home race in Suzuka, when he described the teams performance as 'embarrassing' and yelled 'GP2 engine, GP2' over the team radio as he was being passed down the straight.
Things started looking up in 2016 as McLaren Honda started featuring regularly in Q3, however the race pace wasn't enough to fight at the front.
2017 started horribly, with engine failure after engine failure in pre-season testing, which was an issue that plagued the entire campaign.
While public comments started off very much as 'we' and 'us', after yet another failure in Bahrain the relationship turned icy, prompting executive director Zak Brown to state Honda 'seem a bit lost' and claim that McLaren 'can't sit around forever'.
At the Singapore Grand Prix of 2017, McLaren officially pulled the pin on the relationship, announcing their switch to Renault for 2018.
McLaren and Renault: The Perfect Match?
When McLaren moved to Renault power in 2018, they found the French manufacturer were going through a divorce of their own, as their 12-year partnership with Red Bull Racing broke down, and the Christian Horner-led outfit announced their switch to Honda power for 2019.
With Renault having their own works team struggling in midfield, and Red Bull Racing placing high demands in order to keep pace with Mercedes and Ferrari, McLaren were something of a third wheel at times during 2018.
However, with technical director James Key and team boss Adrian Seidl joining in 2019, the team have experienced a renaissance with the French manufacturer, with Key describing the gains made by Renault as 'the best I have ever seen.'
'I have to say they've made some really good steps forward this year with their power unit. It's been the best I've ever seen Renault have in terms of a performance step, and we can see that as well which is really encouraging,' said Key at the beginning of 2019.
McLaren's Five-Year Plan
For many McLaren fans who were unaccustomed to struggling at the rear of the field, it often felt that each new team boss would come in and announce the start of a new five-year plan.
When motorsport marketing guru Zak Brown was installed into the top job at McLaren and announced his own five-year plan, there was a lot of eye-rolling and ridicule across social media.
However, Brown is adamant his plan has the backing of majority share-holders Mansour Ojjeh and Mohammed bin Essa Al Khalifa.
"I have presented a five-year plan and within that plan, we think we have a journey to get back to winning races, and then once you're winning races, you're competing for the championship," Brown told Racer.
"I think it's critical that Liberty makes changes to the sport because right now, the way the sport is going, it's difficult for more than two or three teams to compete for the championship.
"So I think there are things that are out of our control, but hopefully we can influence that need to change for multiple teams to be able to win races and compete for the championship."
"We have laid out a journey and investment, a road to recovery that sees us getting back to the front of the grid in that timeline."
While Brown has the backing of the shareholders, who are injecting funds into the team by hiring some of the greatest minds in the sport, the man in the hot seat knows his team will need to offer some form of return on investment now – not in five years' time.
"I think from a time standpoint, clearly we need to show progress.
"The shareholders are extremely committed. We're hiring, so they're investing in the racing team, and I think anyone who invests wants to see a return and progress.
"So there's not a specific timetable in that X has to be achieved by Y date.
"I think what they want to see as we all want to see is us moving forward, but there's no specific timeline on that," he concluded.
While the much-maligned Brown bore the brunt of criticism and ridicule throughout 2018, his belief in his five-year plan has been vindicated early in 2019, as the team make great strides forward almost every race weekend.
Thanks to a stunning string of results from Carlos Sainz and Lando Norris, the future is finally looking as bright as the papaya liveries sported by the team from Woking.
Have McLaren Turned The Corner?
A quick look at the numbers shows that McLaren has turned the corner, with the team set to smash their points totals of recent years, dating back to their switch to Honda in 2015.
2019 Constructors Championship Points: 52 (After nine races)
2018 Constructors Championship Points: 62
2017 Constructors Championship Points: 30
2016 Constructors Championship Points: 76
2015 Constructors Championship Points: 27
For reference, in 2015 McLaren Honda finished second-last in the Constructors Championship, while Williams Mercedes finished third, beating Red Bull Racing by a handy 70 points, which helps to illustrate how fine the margins in Formula 1 can be from the front to the back of the grid.
However, it's not just the points table that sees an improvement, it's the overall performance of the car coupled with the incremental improvements from race weekend to race weekend that has given everyone involved a renewed optimism.
Despite a patchy start to 2019, with only one points finish in the opening three races, a double points finish in Azerbaijan was the beginning of three points finishes in a row.
The French Grand Prix saw another double-points finish, which was followed up with one of McLarens best performances in recent memory, as Carlos Sainz started in 19th then drove a masterful race to finish eighth, as McLaren scored back to back double-points finishes.
Whereas in the past a poor qualifying performance (or grid penalty) would be a precursor to a poor race, the feeling now is that McLaren have the ability to overcome these challenges and make their way through the pack on race day.
McLaren are currently the 'best of the rest' in the Constructors Championship, and as the season progresses, it will be interesting to see how the relationship between the customer and the supplier, Renault, pans out, with the two locked in a battle to be the fourth best constructor.
While the team is on an upward trajectory, Brown has warned Liberty Media that unless there is serious reform, McLaren would be forced to review their participation in the pinnacle of motorsport.
The announcement of the 2021 Formula 1 regulations was slated for June, but has been delayed until the end of October 2019 to allow stakeholders more time to come up with a viable solution.
For Brown, any change needs to make economical and competitive sense.
"For McLaren it has to tick two boxes: to be financially viable and to be able to fight fairly and competitively. If it wasn't that, we would seriously have to consider our position in F1. That's not a position we want to be in.
"People throw it out there as a negotiating tactic but this has to be a fiscally responsible, competitive racing team and, if we feel the new rules don't put us in that situation, we would have to review our participation in F1," Brown told The Guardian.
What's Next For McLaren?
It seems inconceivable to have a Formula 1 grid without McLaren on it, but in 2012, when Jenson Button secured that last win, it also seemed highly unlikely that the team would endure six years of misery.
Team founder Bruce McLaren was known for his grit and ingenuity, and his ability to take the fight up to bigger teams with bigger budgets.
After losing their seat at the top table of Formula 1, the current powers-that-be pulling the strings will need to tap into some of the characteristics from the early days that made McLaren who they are today.
While Zak Brown, Carlos Sainz, and Lando Norris have returned a lot of the feel-good factor to fans of the team, and the recent announcement that the driver duo will both line up again for McLaren in 2020 will help with consistency, they will soon need to start securing podium finishes to keep those fans believing after several false dawns.
It looks like McLaren have indeed turned the corner, but we'll only know for sure at the conclusion of the current five-year plan.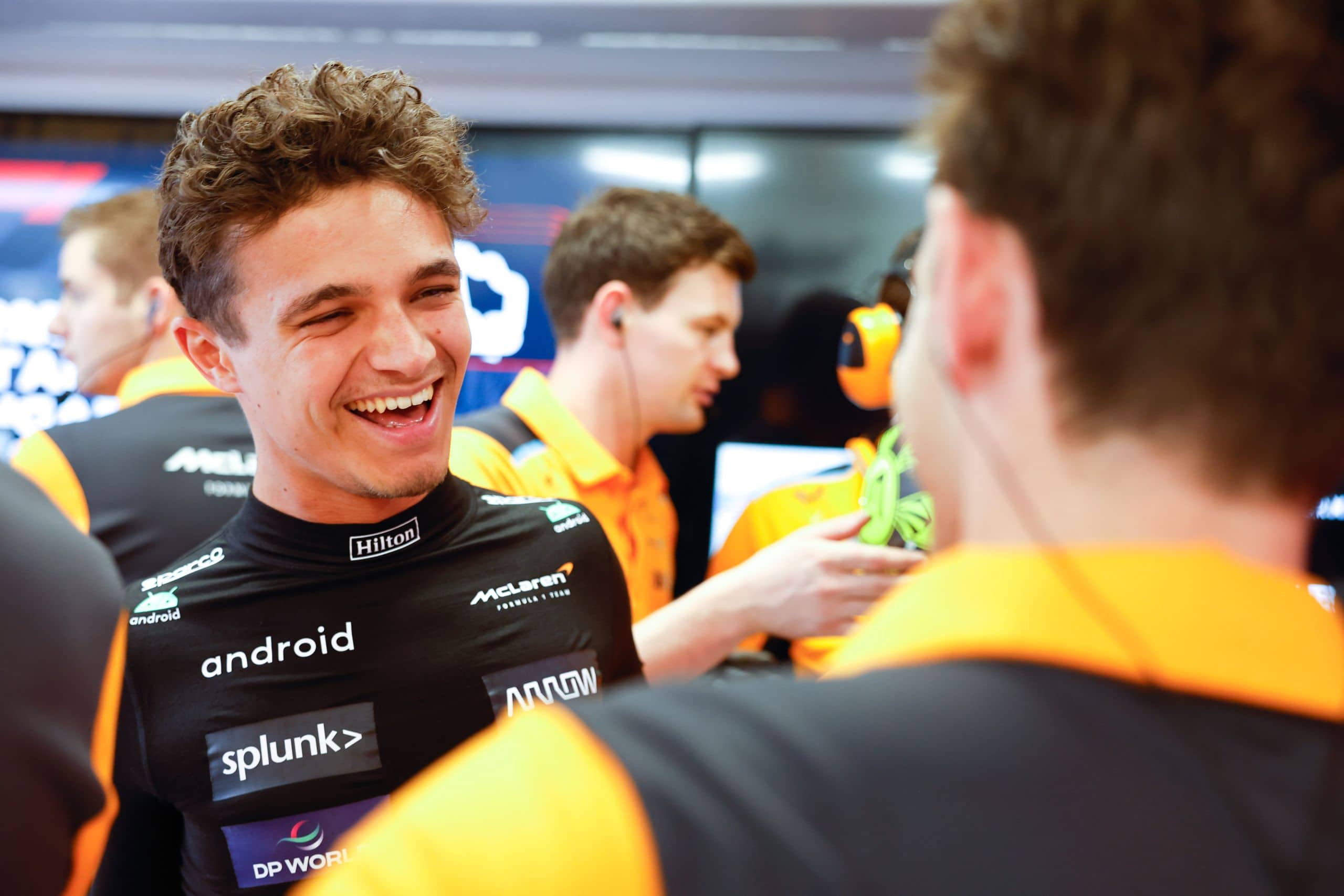 In the most recent times, Zak Brown, the top boss ...