Taking the lead at Turn 1, MP Motorsport's Hamda Al Qubaisi never looked back as she took her maiden F1 Academy win in Race 1 at Valencia.
After track limit infringements across the grid saw the Qualifying 1 results amended, Al Qubaisi started Race 1 in P2 behind home favourite Nerea Martí of Campos Racing. The MP driver took the opportunity with both hands as she moved round the outside into Turn 1 to take the lead ahead of Martí.
Further down the order, ART Grand Prix's Chloe Grant started from P3, but dropped two positions on Lap 1 as teammate Lena Bühler and MP Motorsport's Amna Al Qubaisi made their way past the Briton.
At the front, Martí was on the mission to close the gap to race leader H. Al Qubaisi, setting the provisional fastest lap of the race with a 1:34.619. Meanwhile, PREMA's Marta García, also at her home track, was working her way up the order moving from P12 to P9. She then went one further as she dived down the inside of teammate Chloe Chong heading into the chicane to take P8.
In the closing laps, H. Al Qubaisi was able to build a comfortable gap of over two seconds to Martí. Things did not go as smoothly for teammate A. Al Qubaisi, running in third. The MP driver received two 5s time penalties for going over the track limits, meaning that Bühler in fourth had to keep her race clean to inherit a podium finish position.
With only one lap to go, Bianca Bustamante, who will be starting from the reverse grid pole in Race 2, successfully held off a charging García to keep P5, ahead of Grant in fourth.
At the chequered flag, H. Al Qubaisi crossed the line 7.1s ahead of Martí, to take a first win this season. Bühler rounded out the podium. Grant finished fourth, followed by teammates Bustamante and García. Rodin Carlin's Megan Gilkes and Edgar took P8 and P9. Campos' Lola Lovinfosse completed the Top 10.
Winners' Quote – Hamda Al Qubaisi, MP Motorsport
"To be an F1 Academy race winner is a really good feeling and I am really happy! I knew I had the pace since the Red Bull Ring, and despite never being to this track in Valencia I felt really fast, and I was really confident in practice already. Today, I had a great start, and I knew that if I got ahead, I would stay ahead."
As it stands
H. Al Qubaisi closes the lead on Marta García in the Drivers' standings after her race win to just twelve points, overtaking her teammate A. Al Qubaisi in the process.
What's Next
Race 2 kicks off at 16:10 as Bustamante starts on pole ahead of teammate Chong and podium sitter Bühler.
Want to save this information for later?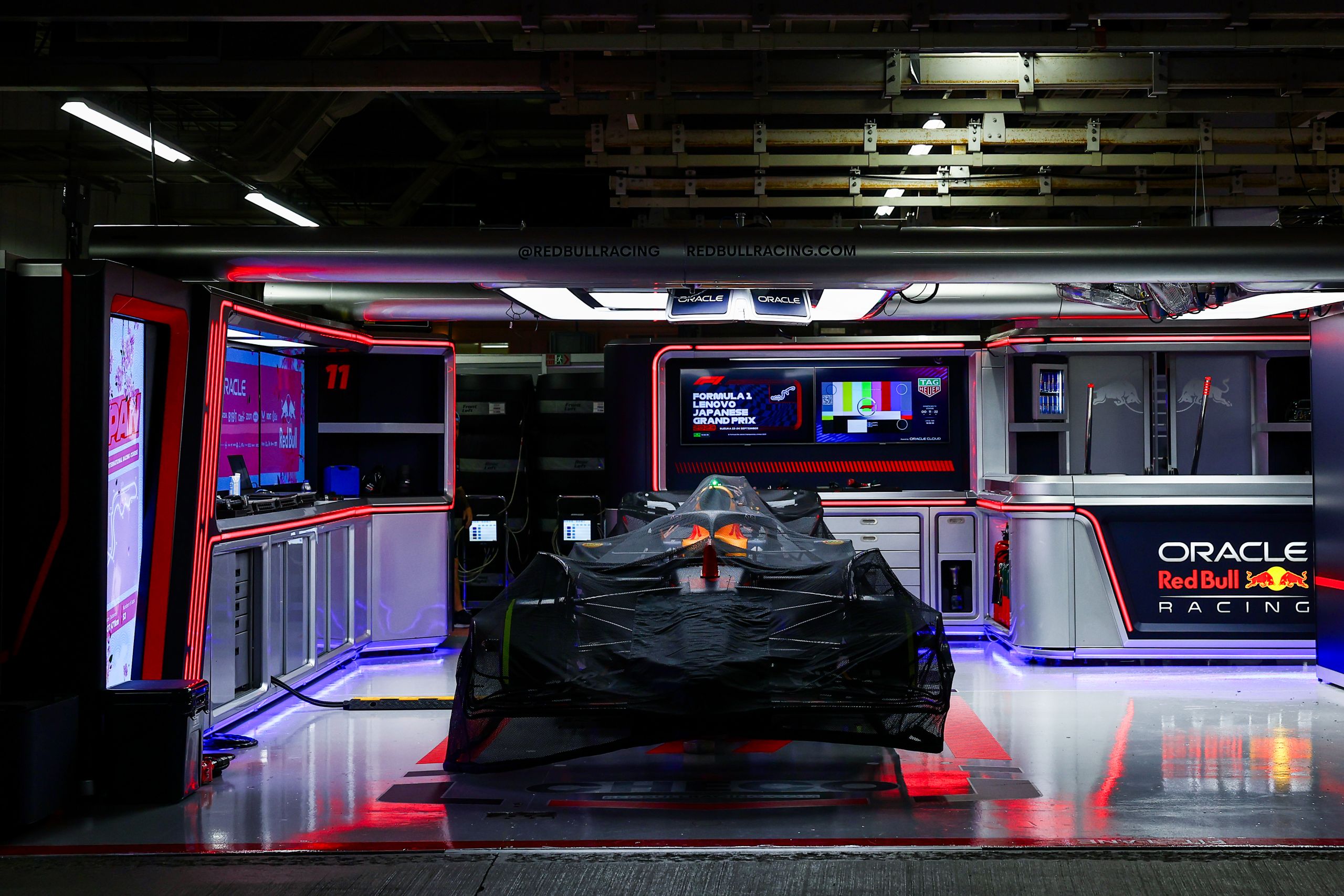 The roar of engines, the blur of speed, and the ...