Formula 1 drivers relish celebrations. They like being feted. They are superstars who lead dream lives we can only aspire for. They are serenaded for their rollicking accomplishments; they don't like scrutiny. Who would, after all, desire dealing with pressure? But Formula 1 is no normal sport; it always imposes harsh realities the moment one's feet are inches off the ground. And one driver in particular, who's been constantly at the centre of a storm ever since it was announced that the Red door at Maranello was being slapped on him is Sebastian Vettel.
Yet, few drivers command the respect and adulation as the four-time world champion. Recently, none other than mega-star Lewis Hamilton declared his rivalry with Vettel during the latter's Ferrari stint as being the most difficult challenge he's ever come to endure.
A tough run so far for Sebastian Vettel
Though, on Sebastian Vettel's part, life's been anything but easy.
In two back-to-back races, he found himself widely away from the sharp end of the qualifying battles. And ditto where it came to race results.
If you were to refresh your memory, then you'd recollect that both Bahrain and Imola were rather forgettable outings for a driver who once made it a frequent habit to start Grands Prix from the first or at worst, second row.
In the season-opener, lacking the consistency to put together a solid lap landed Sebastian Vettel on P18 in qualifying. His teammate, was further up. And upon the checkered flag, Vettel garnered a lowly P15. Both Alfa Romeos were ahead of the Heppenheim-born.
A string of ordinary results so far
Not that things changed drastically any soon thereafter. At Imola, while there was a distinct improvement in the qualifying effort, with Sebastian Vettel bagging a not-so-terrible P13, he'd again end comfortably outside points on fifteenth.
Even on this occasion, one didn't need to be a soothsayer to ascertain which of the two Aston Martin's looked in fine touch for it was Lance Stroll's P8, a position ahead of both Alpine cars that earned him plaudits.
Change of fortunes at Portugal?
Sebastian Vettel, during such time, was wailing and seemed tired.
But not this time around as with the coming of Round #3 at Portugal , a race where last year he finished a fighting tenth under testing circumstances, the German has begun really well.
Well, under the circumstances he's been surrounded, with the whole low-rake versus high-rake debate seemingly unending, a P10 in qualifying conditions that weren't exactly bread on butter seems a fantastic first impression.
Moreover, it's great for his own motivation that in a contest where Stroll, his teammate has been found wanting, the Canadian managing no more than an insipid and uncharacteristic P17, Vettel's way up the order.
Though, that won't be enough for the motivated driver who wishes to prove the world that there's still a lot left in him.
The key question, however, is- whether Sebastian Vettel can find a way to nudge further ahead and go past the likes of Gasly and Leclerc, stationed on P9 and P8 respectively.
Let it not be forgotten that the conditions will be anything but smooth sailing for twenty of the world's fastest racing drivers at the Algarve international circuit.
To say the race start will be crucial would be akin to saying the most cliched dialogue in the history Formula 1 that Kimi Raikkonen hates the media!
But the track elevation changes, temperature, and the chances of going wide at Turn 4, 9 and 13 shall impose a critical challenge that only the best can master.
So is Sebastian Vettel ready?
Well, we shall wait for an answer in the next few hours but from the looks of it, it can be said that the first points of the season don't after all seem a thousand miles away.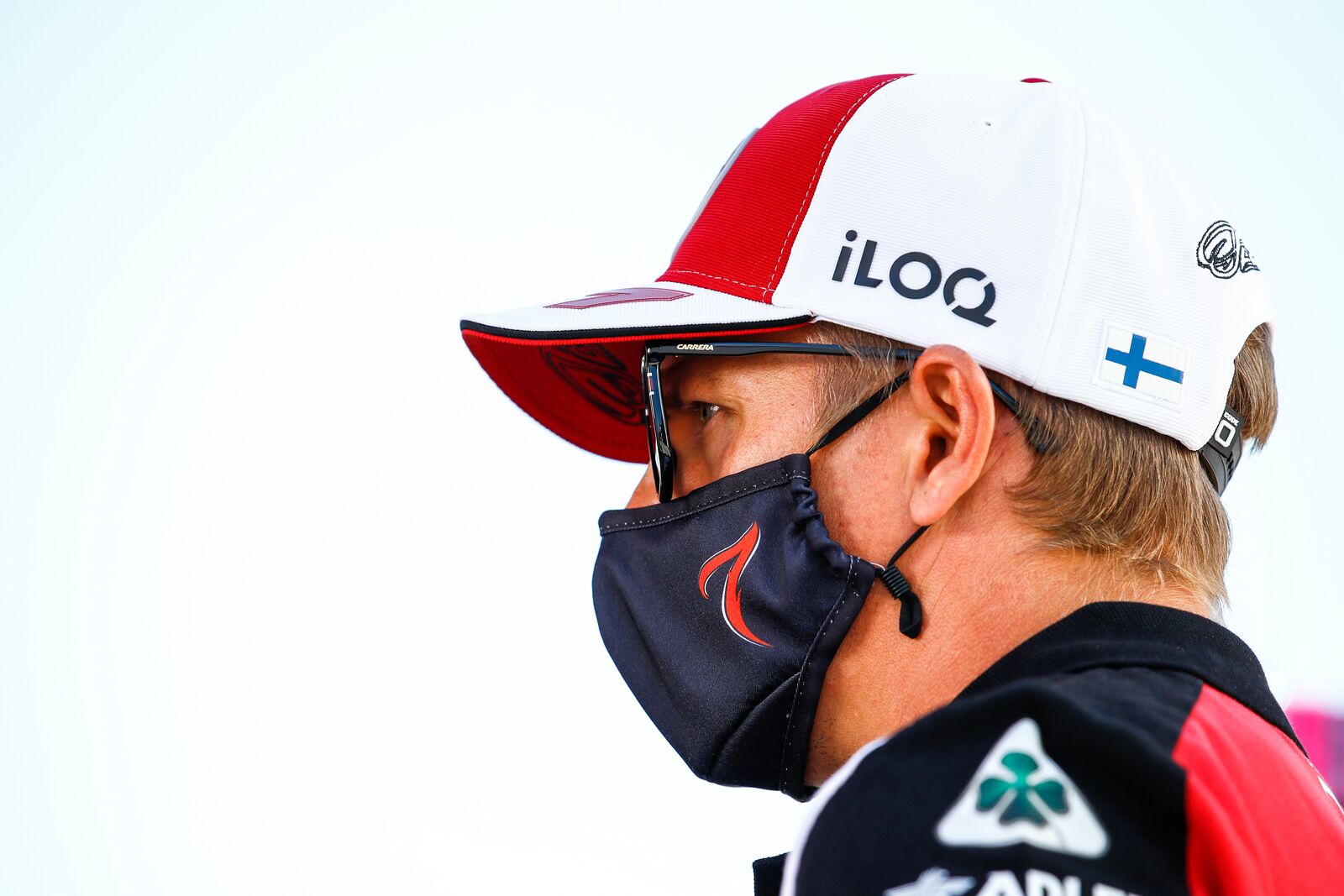 "Kimi, why do you think the move to Sauber would ...