The biggest news at this point in time in Formula 1 is about George Russell joining the much-exciting Mercedes Formula 1 team the next year onward. It's something he's long desired, and it's a pivotal moment in the young and bright career of a driver who will join hands with Lewis Hamilton to up the ante of Mercedes.
The 2022 world championship, which had anyways garnered much interest given the general feeling it promises toward making the sport more of a level playing field instead of it being a playground for the strong racing teams has seen interest grow to yet another level.
And that's not just down to the major driver swaps that, over the course of the past few days, have sparked increased interest in Formula 1.
But while on the one hand, George Russell's forthcoming arrival at Mercedes is a mega achievement- nothing less for a driver who was always raring for the next big step in his career, has now found his calling, it also has ramifications for the great Sir Lewis Hamilton.
How is that?
The best driver on the grid, the only one thus far in the seven-decade history of F1 to have won ninety-nine races, will find in his neighbouring garage a great talent and resource.
Is this good or bad news?
On the face of it, it's perhaps a brilliant pairing, both drivers hailing from Britain, Lewis, going as far as hailing George as 'the future of F1,' just before the contest at the 2021 Dutch GP.
But in hindsight, the latest Formula 1 development, one everyone is talking about, is also a mega opportunity for the most successful driver, statistically speaking, to raise his game.
And this is no fan-speak; there's some element of plausibility to it.
With the arrival of George Russell, the seven-time world champion Lewis Hamilton, a master of pressure management and crisis management, will further wish to solidify his reputation in the team as its driving force.
Under no circumstances will – or should – Lewis want to let his guard down. At his end, the ambition of becoming the most successful F1 driver of all time, one with perhaps more than eight world titles would still remain his greatest desire.
Having indicated no signs of slowing down, it being pretty clear that LH44 is going nowhere, for at least, two years, there's reason to believe that Hamilton would want to mount constant pressure on the rest of the grid, which includes standing up to George Russell, the young driver, in addition to countering his current archrival – Max Verstappen.
This is precisely where things could get interesting
At this moment in time where Hamilton would want to continue undaunted, George Russell, all of 23, would want to strike early and immediately make a mark right from the word go.
Current Mercedes driver Valtteri Bottas, who's now Alfa Romeo-bound, arrived at Mercedes in 2017 and made a fast start at the Australian Grand Prix, his first race in new colours.
But it was the Melbourne-based contest where the Finn, now 32, would strike early and collect a P3, ensuring a second Mercedes car stepped onto the podium even as its top step belonged to German Sebastian Vettel, then with Ferrari.
With George's arrival, being powered with what will hopefully be another strong Black Arrows machine, expect no less pressure in what could hypothetically be a P2, if not a race-win, just to speak of what 'could,' happen at the start next year.
While what could go against him could be a lack of high-pressure F1 racing experience, which could, individually-speaking benefit Lewis Hamilton, but that Russell's already demonstrated enough pace and maturity, thus earning the title "Mr. Saturday," would help the team collectively.
That's something Lewis will cherish
Even though Bottas' absence, which left Lewis emotional – and understandably so – would hurt the defending world champion for the two were such a fine Mercedes pair, the great Briton will most likely embrace the new arrival at the strongest team in the sport with open arms.
To his credit, George Russell will actually look up to an icon like Lewis, who might not be his idol but someone whose achievements the King's Lynn-born driver grew up admiring.
In that regard, Hamilton will always carry that special aura for a young driver who might have arrived in the big league but will have to give everything he has to carve a space for himself.
Either way, Mercedes will be the eventual winner and knowing his penchant for constantly lifting his game, being idle and any less attacking not being his forte, Lewis Hamilton will only grow further in strength.
Though, those who love to douse themselves in controversy may not refrain from saying that Lewis Hamilton, fearing that Russell will undermine him, having age and younger reflexes on his side, will raise his game.
But then, we are talking about the man who's no ordinary world champion; one who epitomises the saying he's tattooed on his body: "Still I Rise."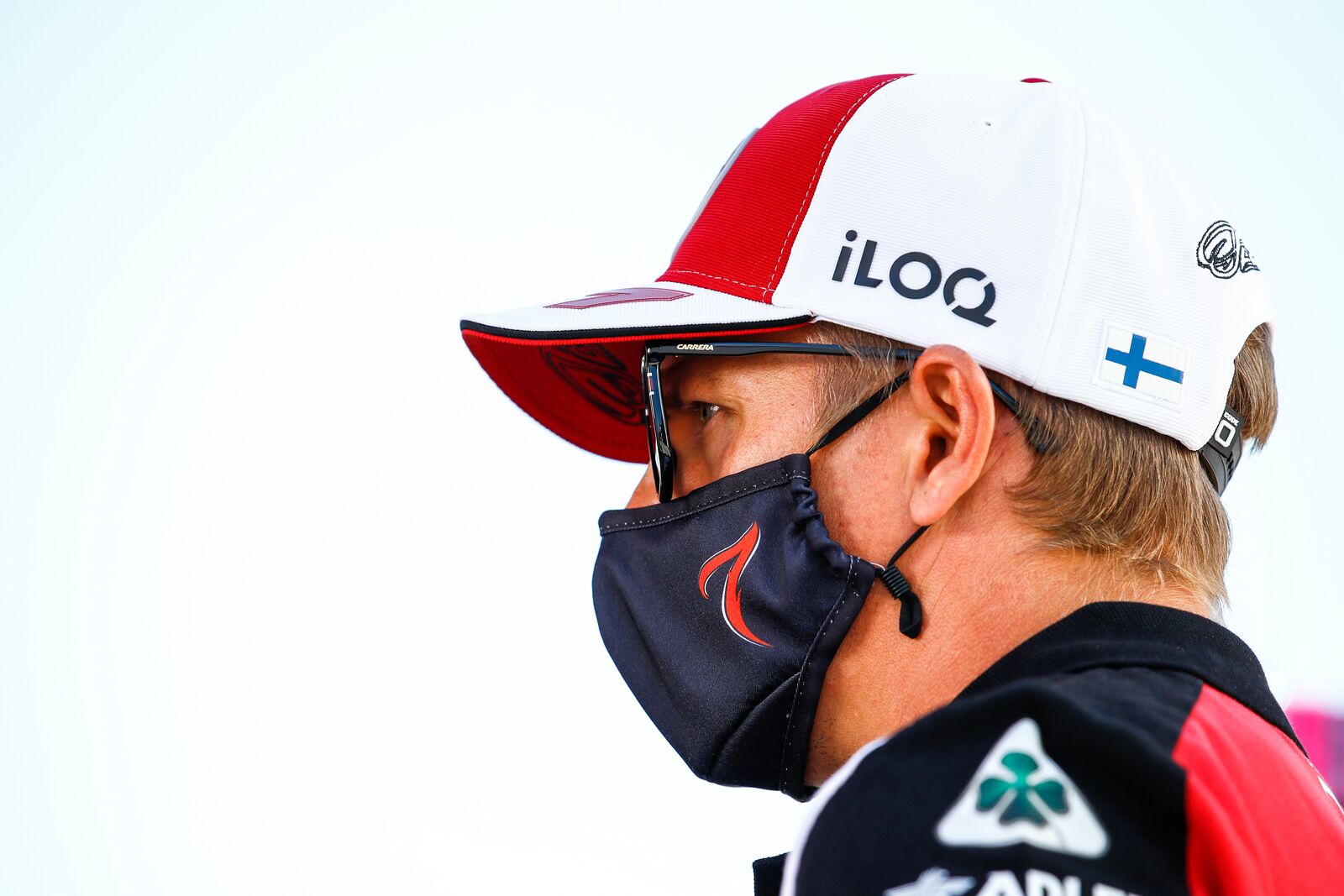 "Kimi, why do you think the move to Sauber would ...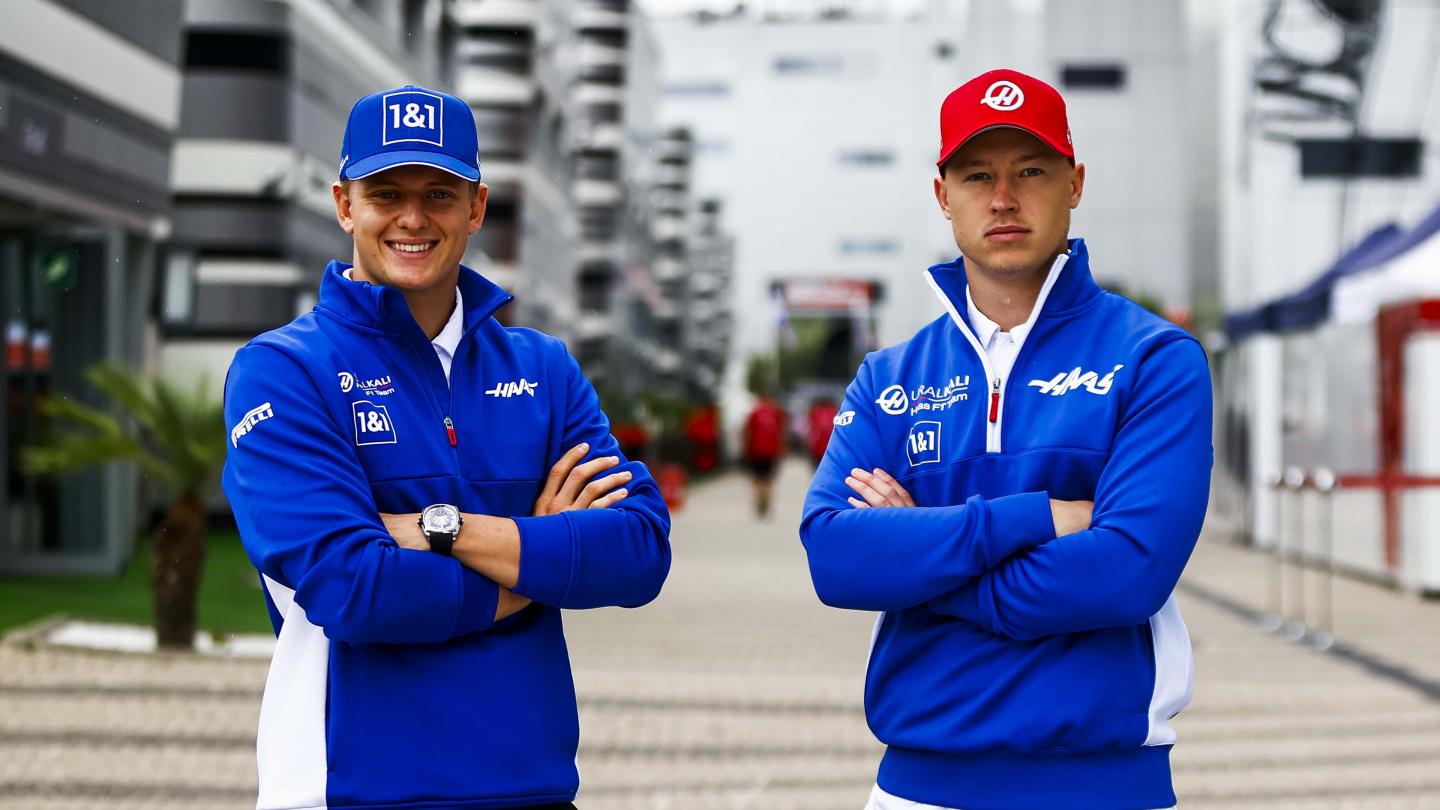 Uralkali Haas F1 Team will enter the 2022 FIA Formula ...