Formula 1 is all about technology at its peak and some of these inventions have been quite clever. The active suspension system which debuted on the Williams FW14 created a revolution in the automotive industry. Formula 1 has always been a testing platform for many new technologies that eventually make their way into everyday cars.
Mercedes-AMG Petronas F1 team has always said that they see F1 as the perfect stage to test all their battery technologies for their future electric vehicles for the road. Not just for usual road cars, the F1 technology has also made its way into many supercars and hypercars. F1 drivers have a totally different experience when they drive their Formula 1 car. Thus when they get out of their F1 car and get into a regular road or even a supercar for that matter, the experience is still a lot different than what they would have experienced with an F1 car.
Though the complete essence of a Formula 1 car can never be brought into road cars, there have been experiments in the past few years to do the same. And all this is because some F1 drivers prefer to have the same experience that they had with their respective F1 car even in their road car. For the most part, it has been successful so let us take a look at some of the impressive F1 technologies that sprinkled down to some road cars.
Ferrari 488 Pista Spider
One of the most reputed and successful constructor to be on the grid for a very long time is Ferrari. They have always been a favourite with lots of fans around the world. As Sebastian Vettel said, Everyone is a Ferrari even if they say they're not. Ferrari has used its F1 platform to some great extent in almost all of its latest sports car iterations.
It is evident in all the new Ferrari models launched over all these years and one such important model is the Ferrari 488 Pista Spider. The aerodynamics found on the Ferrari 488 Pista Spider is completely inspired by Ferrari's Formula 1 car. The 488 Pista Spider gets a very aggressive dual splitter at the front helping to give it lots of downforces.
Then we have the rear diffuser which now also features a movable flap that helps in reducing the drag. Sound familiar because this is basically the Drag Reduction System (DRS) found in modern Formula 1 cars.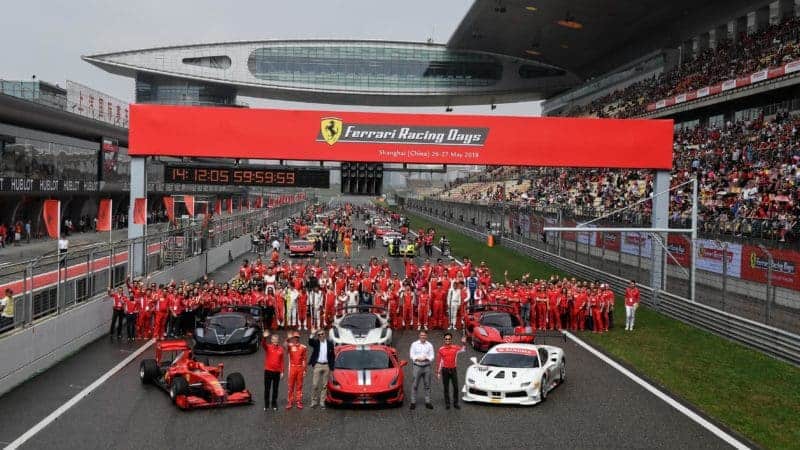 McLaren 570s Spider
One other team to have tasted almost the same amount of experience and success as Ferrari is McLaren. McLaren has always been a very victorious and successful F1 team who have always been on the podium. The past few years have been tough sailing for the constructor but they have been changing gears very fast. One space where they are still competent is with their road cars which are still improving with the help of many F1 derived technologies.
The entire structure of the McLaren 570s Spider is inspired by their Formula 1 car. The 570s is built on a monocoque tub which is called the MonoCell according to McLaren. The monocoque chassis by itself is inspired by an F1 car's survival cell which is key to the driver's safety. This MonoCell technology was initially introduced by McLaren in their Formula 1 cars and then subsequently made its way to all their sports cars further enhancing the safety of their cars.
McLaren was the first manufacturer to introduce monocoque chassis technology into road cars and this monocoque chassis was very strong and rigid when compared to the conventional steel or aluminium. The McLaren 570s Price in its coupe guise as expected is less expensive than its Convertible counterpart which is called the Spider according to McLaren.
The McLaren 570s Spider Price is at $211,300 whereas the McLaren 570s Coupe Price comes at around $195,000. Though the McLaren 570s Spider Price is on the higher side, you are getting a great top-down experience that never compromises on performance, aerodynamics, and driving dynamics.
Pagani Zonda 760LH
Pagani builds some of the most unique and exquisite supercars on the planet. The Italian supercar manufacturer has always been known for producing some of the most beautiful and desirable sports cars. This is so true when we talk about the Pagani Zonda which debuted way back in 1999 at the Geneva Motor Show.
The Zonda has since been in production for a very long time with various versions launched all those years. There were also some special editions launched along the way and there have also been some one-off models launched for some special occasions. Such one occasion is when Pagani built a special Zonda for Formula 1 World Champion Lewis Hamilton.
This was called the Zonda 760LH where the LH obviously stands for Lewis Hamilton. Though this does not have any F1 derived technologies like the other cars, the one major reason for it to make it to this list is because of the fact that it is made for a multiple Formula 1 World Champion, Lewis Hamilton.
And unlike all the other Pagani Zonda, this one-off differentiated itself by coming with a manual transmission along with a whopping 760 hp produced from its Mercedes-AMG sourced engine.
BMW E60 M5
BMW might not have the highest levels of connection with Formula 1 as a constructor team but what they do have is a very strong heritage with major teams helping them to win multiple races. Though it was Ferrari that won most of the races and championships during the 2000s, it was BMW that gave the F1 industry a very powerful and competent engine.
This is the V10 engine that we are talking about which was the most powerful at those times. Williams used the engine for the most part of the 2000s whereas Sauber later also used the BMW sourced V10 engine to use in their F1 cars. Paying respect and to build the winning reputation which the V10 had, BMW introduced the 2005 E60 M5 with the F1 derived powertrain.
This engine is a 5.0 litre naturally aspirated V10 unit which is absolutely bonkers and sounds so sweet. This V10 unit produces 500 hp and has 380 lb-ft of torque on offer. Though the naturally aspirated era of Formula 1 engines is gone, the V10 is missed by everyone in the F1 industry. This makes the BMW E60 M5 a road car that is derived from Formula 1 technology.
McLaren F1
The McLaren F1 takes its name from the sport itself and it is not just a name but more than that. The F1 had almost everything that McLaren could ever produce with all the knowledge they gained through their years from success in the 1980s and early 1990s.
Everything about the F1 is legendary including the fact it is designed by the legendary Formula 1 designed Gordon Murray. The McLaren F1 is the ultimate road car that is all based on an F1 car and everything in the F1 is derived from F1 technology.
This was the first McLaren car to feature the ultimate carbon fibre monocoque chassis called MonoCell which again is F1 inspired. We also have a central driving position which is also because of the single-seater racing experience that Formula 1 delivers. The McLaren F1 is also a very fast car proving justice to Formula 1 like it has a whopping top speed of 240.1 mph.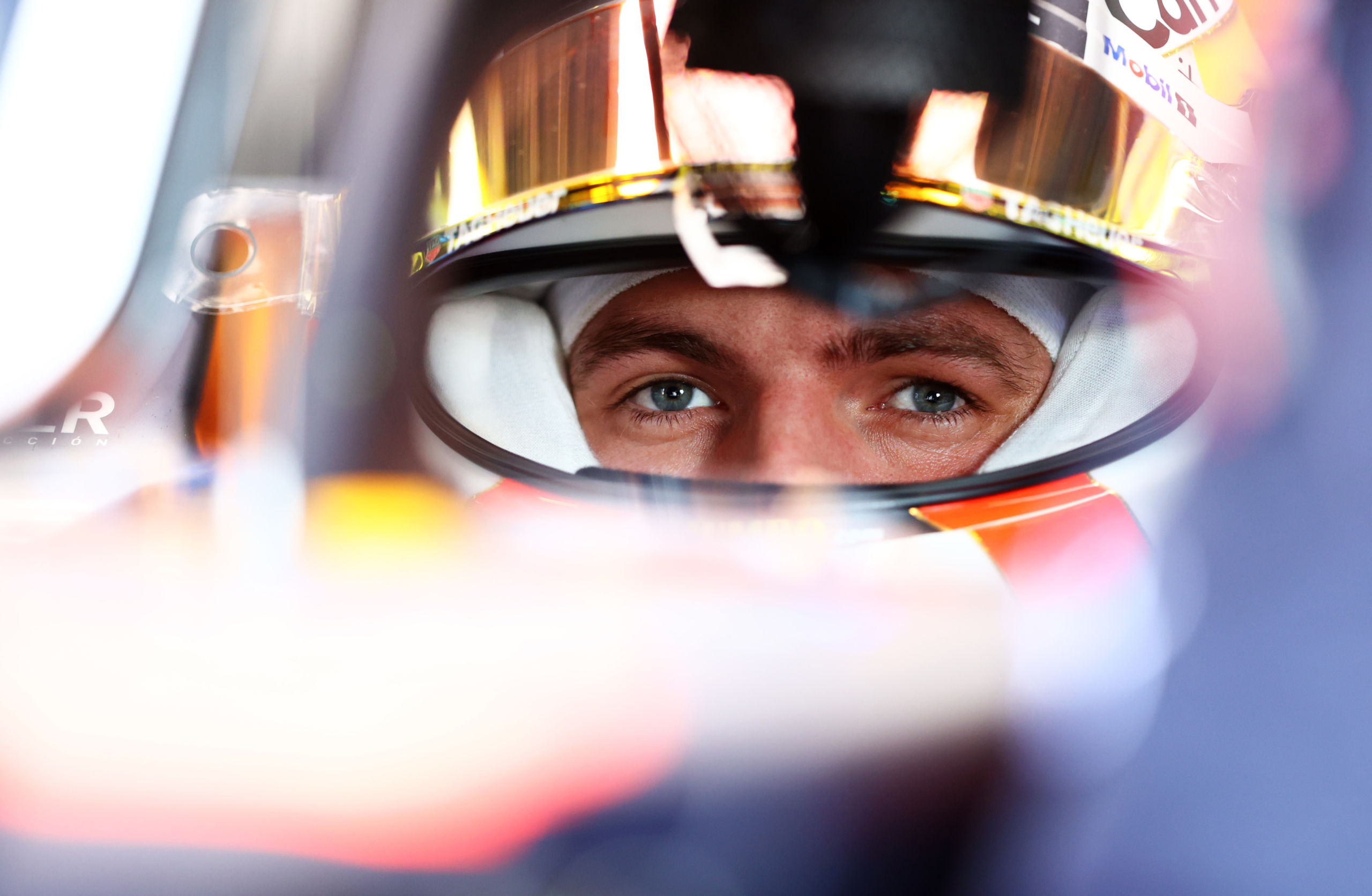 Fresh off a double-podium finish in Turkey, championship leader Max ...