In a sport where the excitement is as high as the risks, no detail is left ignored. Let's see what F1 has done in terms of racewear over time…
Whenever we talk about the king of motorsports, we know that every season comes with a world of innovation and hard work from the teams. After all, they are doing their very best to end up with the season's trophy. However, we tend to think that all that effort only goes to the car and its components. You have no idea how much we are missing out by doing so.
Having a capable car and a skilled driver is simply not enough if they have a poor connection. F1 racewear must comply with all demands that come from driving a race car while keeping the driver physically and mentally comfortable. Teams have invested so much to improve it that it can be hard to keep track of that evolution. We are going to discuss that a little here.
F1 racewear today
We only see drivers wearing a helmet, race suit, gloves, and boots. The truth is that they also wear another layer of clothing underneath those items: it includes a balaclava, a long-sleeve shirt, long johns, and socks. While all that may seem a lot, believe us: it is much more pleasant to wear than the race suits which drivers had to use in the seventies or the eighties.
Here, the top concern is fire protection. Every F1 fan can recall at least one car crash where the outcome was a fire of big proportions. Making the suit resist even one second more can make a difference and save the driver's life. However, there are other concerns like freedom of movement, physical comfort, skin breathing, firm hand and foot grip, and ease of rescue.
Fireproof material
F1 used to employ a type of cotton which received a fireproof treatment. While it did the job when new, events like washing, interaction with fuel/oil, and wear could harm its properties. Nowadays, everyone uses Nomex, a Dupont creation which is entirely fireproof. It has been continuously reworked to be thinner and lighter and has found massive use in F1 racewear.
Overall weight
In the seventies, F1 suits used up to five layers of regular material plus others that provided fire resistance. The problem is that such a clothing sandwich could weigh 2 kg and would act as a blanket, making the driver's movements harder. Latest materials are thinner and lighter (only 750 g), which help make the driver's gestures easier, more precise, and more natural.
Head protection
Decades ago, the environment of higher risks forced drivers to use a type of balaclava that goes underneath the helmet and left only two openings for the eyes. Nowadays, this item uses a single larger hole that leaves eyes, nose and even mouth free. The drink system uses a tube that goes into the driver's mouth; it is fixed in place via a specific hole on the balaclava.
F1 helmet
The early leather flying helmets made room for shelled fiberglass helmets quickly. They had an open face at first, then became closed with visors over goggles. Helmets undergo extensive testing of all kinds and that leads to frequent changes. Recent models used a Zylon strip to improve the visor's sealing, but it was replaced in 2019 by a new layout with a smaller visor.
Sponsor livery
Last, but not least, any sponsor-related decoration used to be embroidered on the racesuit or was a separate item patched onto it. With modern techniques, it is possible to replace all that with print – any image can be printed via inkjet directly on the suit's outer layer. Besides the reduced weight, the change allows displaying logos and livery with photographic quality.
Racewear gifts for F1 fans
Since F1 is a global reference in terms of motorsports, any racewear innovations it receives eventually trickles down to other fields. First, it is replicated by the other racing categories up to junior ones. Then, it makes its way to gift shops, whether physical or online. After all, true F1 fans want to enjoy the huge excitement of a racing experience as much as they can.
Now that you have read this article, we hope to have made this topic clearer to you. F1 has a lot to teach us in many ways, and racewear is definitely one of them. If you enjoyed the text, you may want to go ahead and browse options of gifts for F1 fans, whether for yourself or to dazzle the fans in your life. Here, we have published a brief list of our top recommendations.
Want to save this information for later?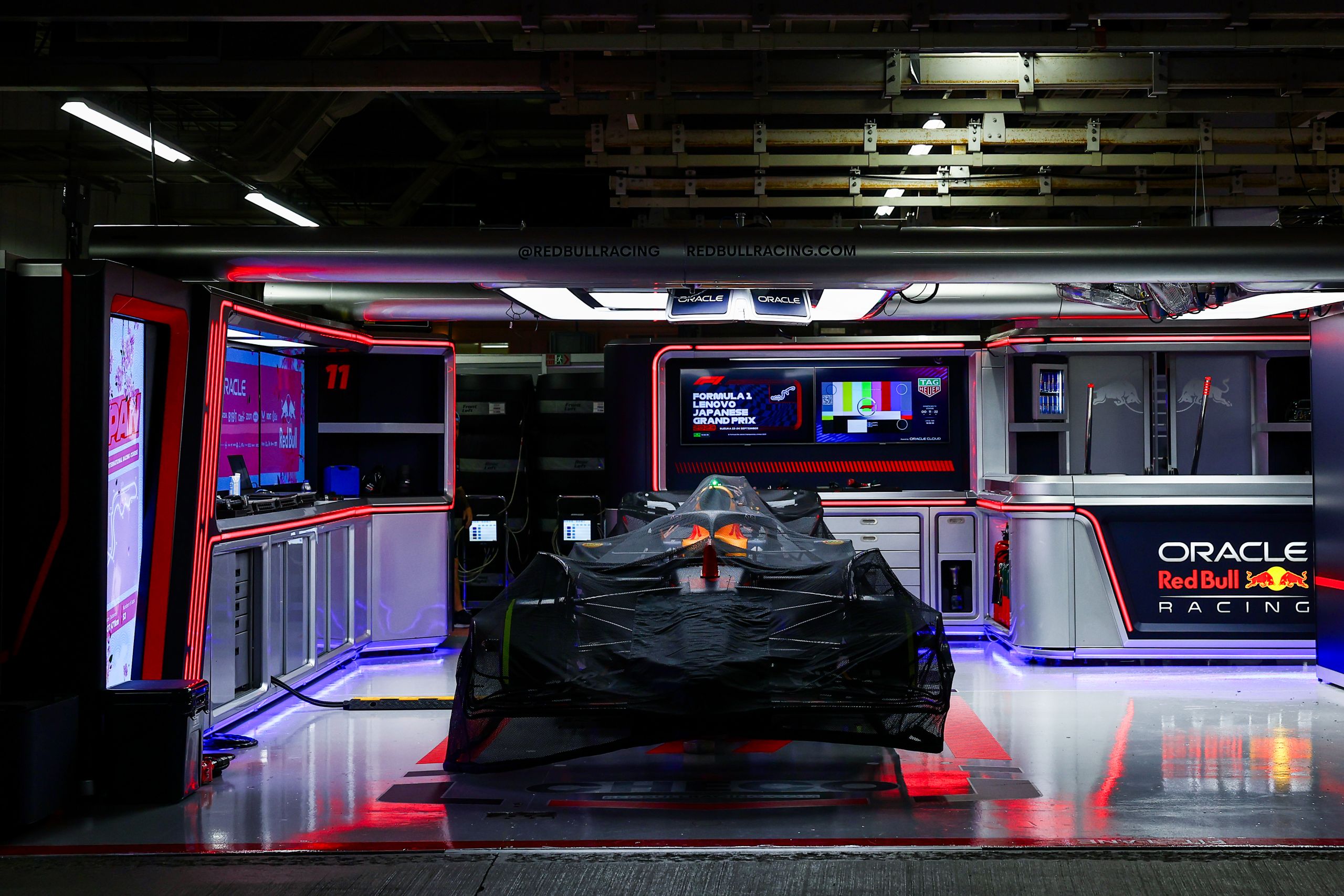 The roar of engines, the blur of speed, and the ...