Critics of F1 – who allege that in an era marked by excessive technology, there's hardly room for thrill and skill – could not have complained at the roller coaster of a race that saw Mercedes have the last laugh in the desert.
No sooner had the five red lights turned green than Sakhir produced a complete change of guard inside the opening lap. A race marked by twists and turns saw no 'Red Letter' day as the Silver Arrows emerged victorious again, beating Ferrari much to the surprise of those watching.
It was a stroke of luck that saw the Bahrain Grand Prix end in triumph for defending world champion Lewis Hamilton who gratefully put his Mercedes on top, despite starting third on the grid.
But amid heartbreak for Ferrari and Leclerc, this was a race gracefully and determinedly fought by the young Monégasque driver. Despite battling the odds late in the race, the Ferrari driver took the third step on the podium behind Hamilton and Bottas. Small consolation after what had preceded.
But this leaves us with the question: Could the second or third-placed drivers have won the race?
Could Valtteri Bottas Have Won?
It never looked like Bottas' race for the taking and second place was a satisfactory result under the circumstances.
Starting from fourth on the grid, the Finn briefly took second place before falling back into position. Ultimately benefitting from Leclerc's engine trouble and Vettel's faltering (yet another spin for the four-time world champion), the winner of the Australian GP did well to control proceedings behind Hamilton.
Could Charles Leclerc Have Won?
Yes, definitely. There are some races that are defined by an intensity of emotion and it is fair to the 2019 Bahrain Grand Prix was one of them. The young driver proved to everyone he is the real deal and remained fully committed to the cause even when it became clear the win had gone due to car trouble.
Leclerc didn't win the race, but he did claim a hard-fought third thanks to the late deployment of the safety car. And his recovery after losing the lead on the opening lap was something to be admired.
Ferrari may have erred for Vettel's pit stop, allowing Mercedes to Undercut them but they got Leclerc's strategy spot on.
Anyone who saw Leclerc become Ferrari's youngest pole-sitter in qualifying would have assumed that history was going to be made. But fate intervened to deprive him of what looked like certain victory.
So it was a case of what might have been for Ferrari whose SF90 had demonstrated its potential to win all weekend, a marked step up from Australia.
Charles Leclerc

"It's part of motorsport, we know that. Sometimes it's not your day to win and today wasn't ours. In the final part of the race we had an issue with the power unit and I had to slow down. It's a shame because the race seemed to me to be under control. The team is disappointed and I am disappointed but there are a lot of positives to take home from this weekend. They gave me an amazing car and that is very much to their credit. The car was very easy to drive and was very good. These things happen in motorsport: we took the best out of it anyway. It's my first podium even if I'm not enjoying it as much as I wanted. It's life, it happens, we'll come back stronger".
Words by Dev Tyagi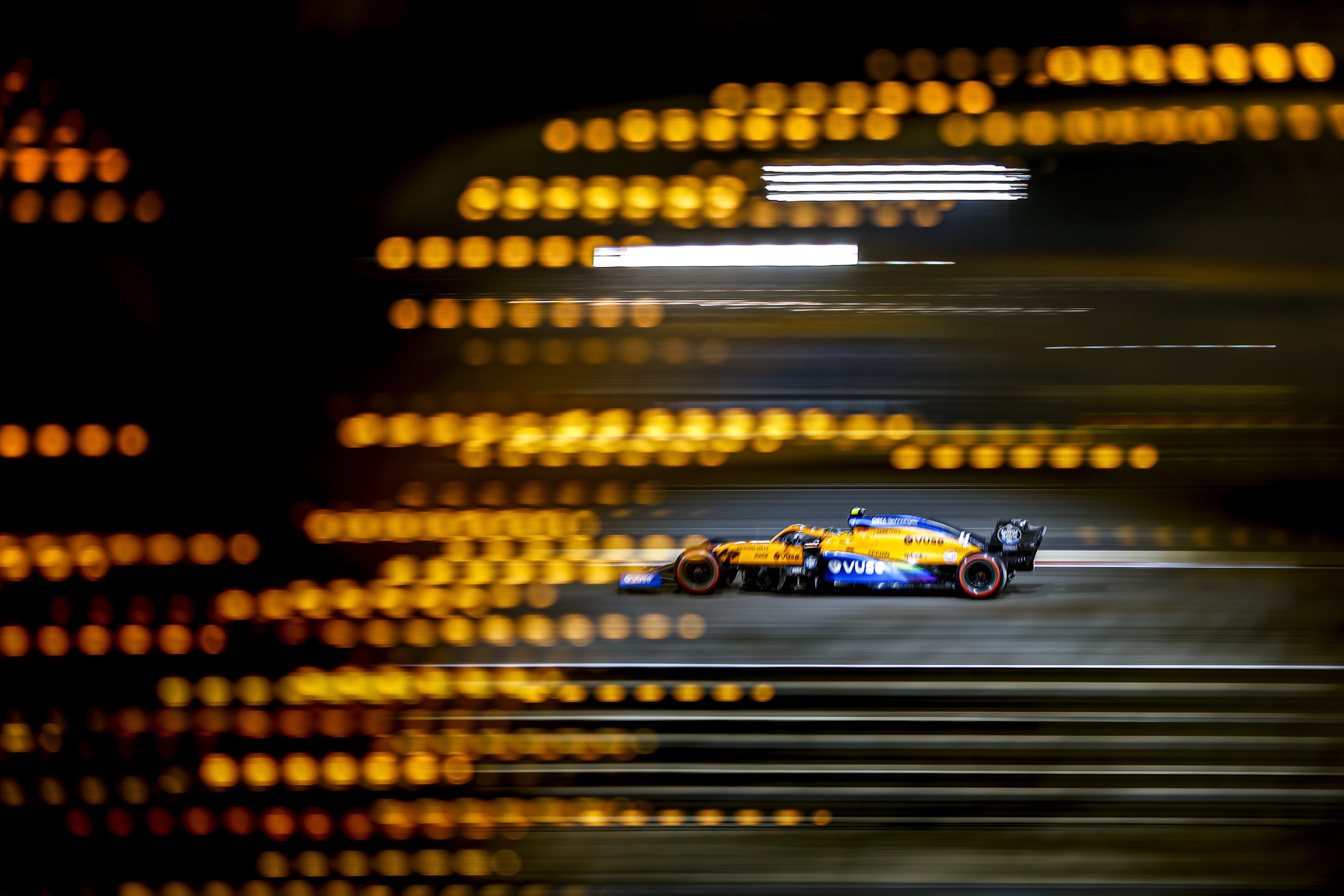 The recently-concluded Bahrain GP was not devoid of any drama, ...