Emely de Heus secured her inaugural F1 Academy win as she kept her composure to win in Race 1 from pole position in Barcelona.
As the lights went out the MP Motorsport driver was overtaken by Swiss driver Léna Bühler who had a phenomenal launch that saw her leading by the first corner.
De Heus managed to fend off teammate Hamda Al Qubaisi to hold onto P2. The Emirati driver herself had managed to overtake Rodin Carlin's Abbi Pulling into Turn 1 to move into the podium positions.
ART Grand Prix's Bühler, who qualified on pole position for tomorrow's Race 3, set about distancing herself from the other cars as she cemented a 0.9s gap to de Heus by the end of Lap 1.
Further down the pack, Marta García and teammate Bianca Bustamante were locked in a tussle for P5. Series leader García was forced to be on the defensive for most of the race from her teammate as she looked to extend her lead at the top of the standings.
Dutch driver de Heus was not willing to let go of P1 without a fight as she set the fastest lap on her quest to catch up with Bühler. It wasn't long before teammate Al Qubaisi snatched the extra point for fastest lap away as she looked to stay within touching distance of the lead drivers.
The pack then settled into their positions, with drivers looking to maintain their distance to those in front. Bühler however extended her advantage at the front to 1.1s as she claimed the fastest lap of the race with a 1:42.366.
Heartbreak soon struck for third place Al Qubaisi as she headed into the pits with an issue. The Emirati driver had looked on course to add to her race win from last week with another podium but was forced to retire from the race.
With just three laps to go, Bühler had built up a three second lead over de Heus but the Swiss driver too suffered an issue, slowing and pulling to a stop at the side of the track. The ART driver had no choice but to watch on as Heus inherited the lead, followed by Pulling and García.
As de Heus powered away into the lead, the battle between Bustamante and García was now the battle for the all-important final podium position. Bustamante darted for a move into the second to last corner taking the inside line, but the Spaniard successfully held her off, taking her fourth podium of the season.
But it was a race to remember for de Heus who secured her first and her team's third win of the season ahead of Rodin Carlin's Pulling and PREMA Racing's García.
Winners Quote – Emely de Heus
"I'm really happy about my first win in F1 Academy! It was a bit of a rollercoaster in the beginning, I lost a position, but later I had a bit of luck when Lena had an issue, so I am delighted to finish first!"
As it stands
The win sees de Heus now on 32 points as she moves up to P8 in the standings and MP Motorsport narrows the gap to PREMA Racing at the top of the Teams standings to just 17 points.
What's next
Later this evening, the drivers will head back out onto the track for Race 2 at 18:59 which will see the top eight from Qualifying 1 flipped, as home favourite Nerea Martí starts on pole.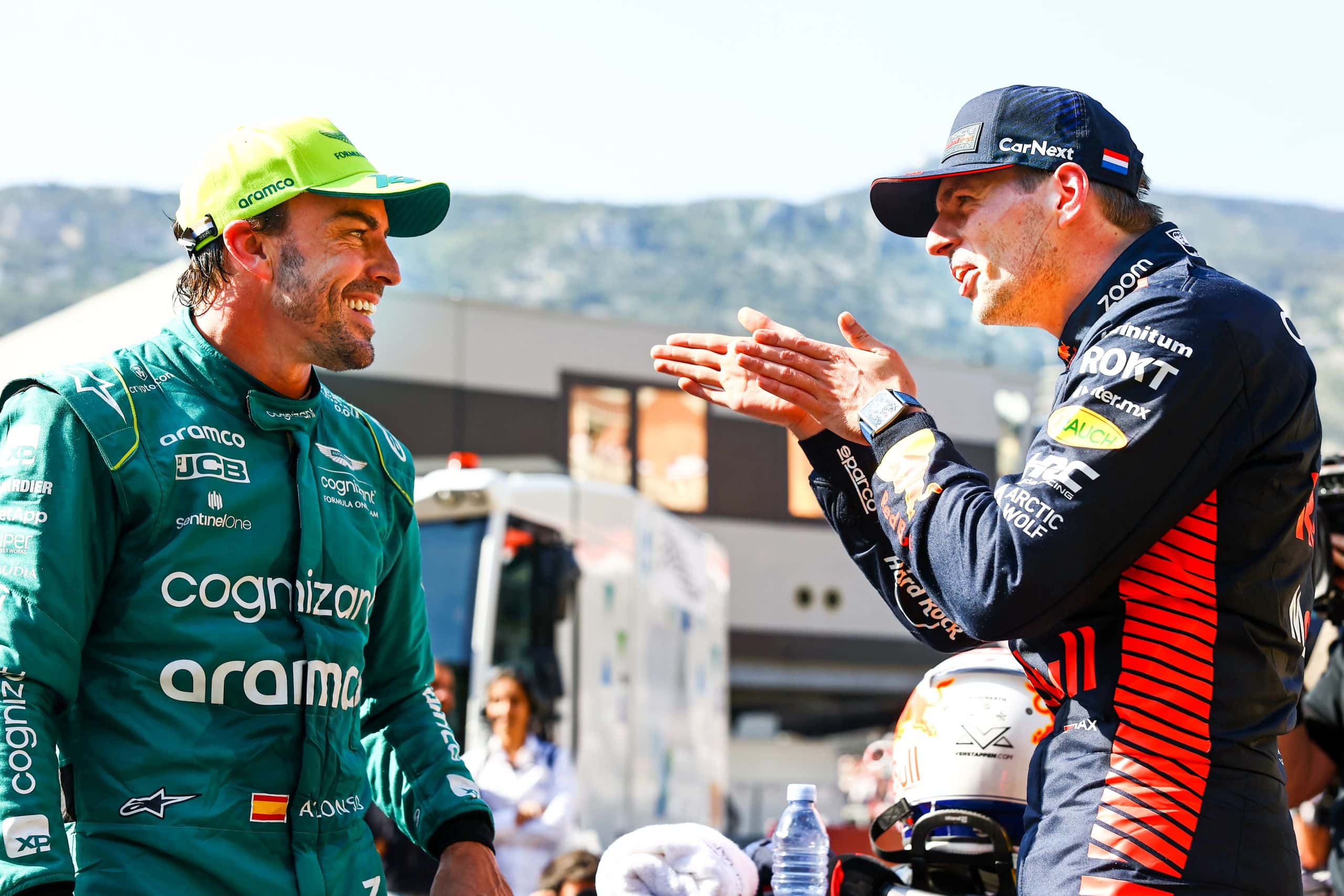 Max Verstappen has snatched a last-gasp pole position at the ...